One of my subscribers asked me to review a couple of ASX stocks for him this morning so, with our ASX-200 index trying to hold near major 4,600 / 4,700 support, I thought I'd cast me eye over a few other stocks as well. This particular support level held for the index back in the 1987 and GFC pullbacks but there is no guarantee it will hold with the current Covid-19 pullback. I thought I'd take this time to review a few other ASX charts anyway, in case this level does end up holding. The next few weekly candles might help to define whether the index is just in a pause or trying to carve out a base.
The 61.8% Fibonacci level is a popular pullback level and I have written more about this topic in this article. The ASX-200 index is currently trying to hold above this major Fibonacci zone and only time will tell whether this level holds. It is probably of no surprise, then, that many of the bigger capitalised ASX stocks have pulled back to this major Fibonacci support level too!
As with all trading, do your own research and manage trade size and risk appropriate to the current volatile market conditions.
ASX-200 weekly: note the pullback to the 61.8% Fibonacci level. It might take a few weeks to determine whether this level will hold for the Covid-19 pullback:
AIA weekly: watch over the next few weeks to see if this 61.8% Fibonacci level, near $4, holds: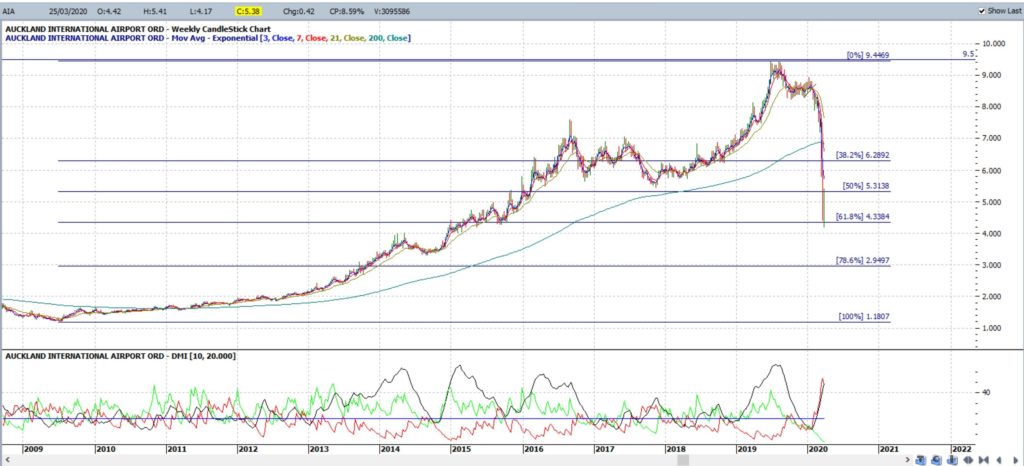 ANZ weekly: the $15 seems to be decent support but any weekly break of this would bring $10 into focus: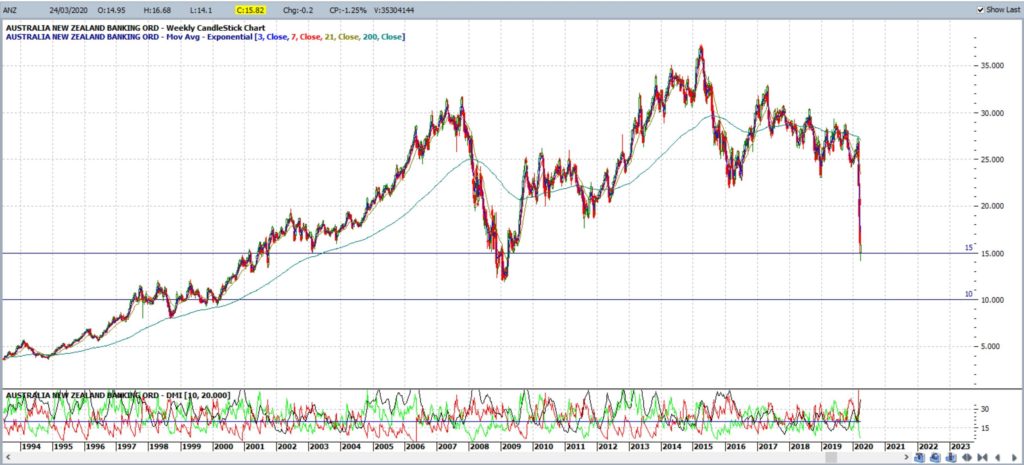 APT weekly: the $10 seems to be decent support here and note the reversal weekly candle currently taking shape: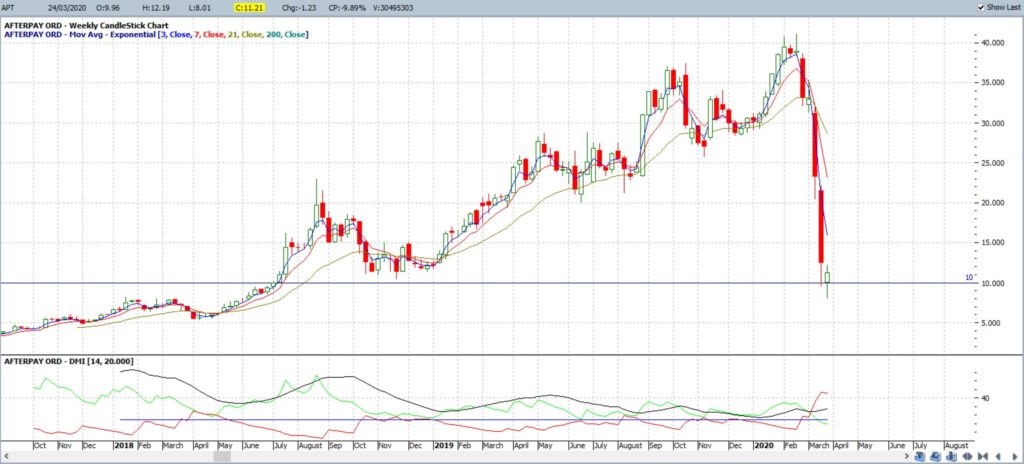 ASIA weekly: watch for any trend line breakout: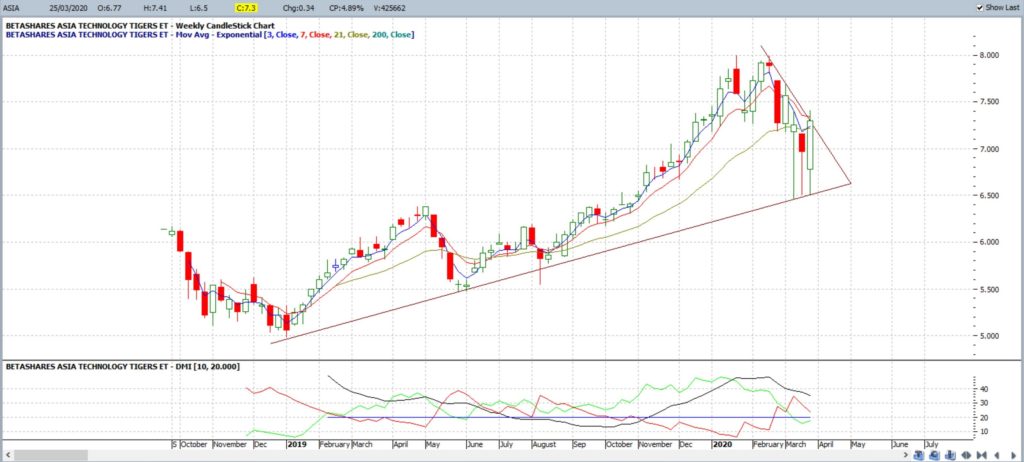 BGA weekly: watch for any channel breakout: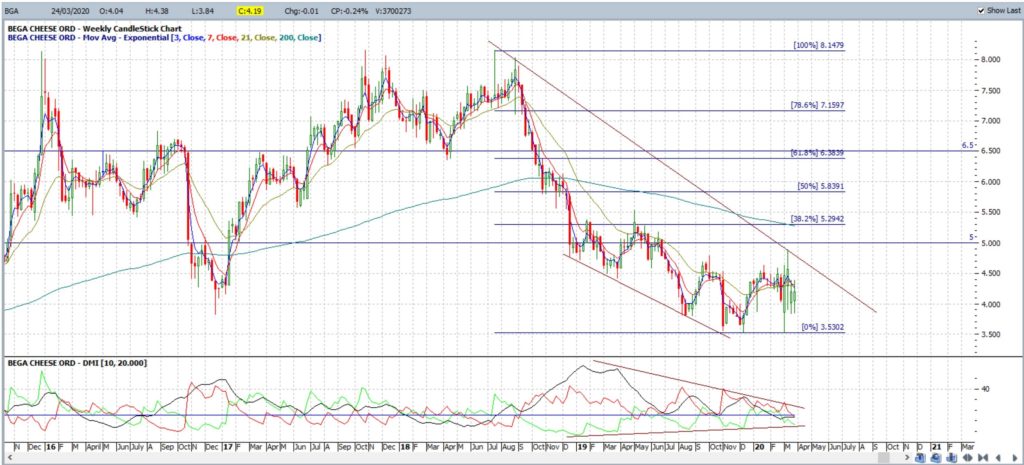 BHP weekly: watch over the next few weeks to see if this 61.8% Fibonacci level, near $24, holds: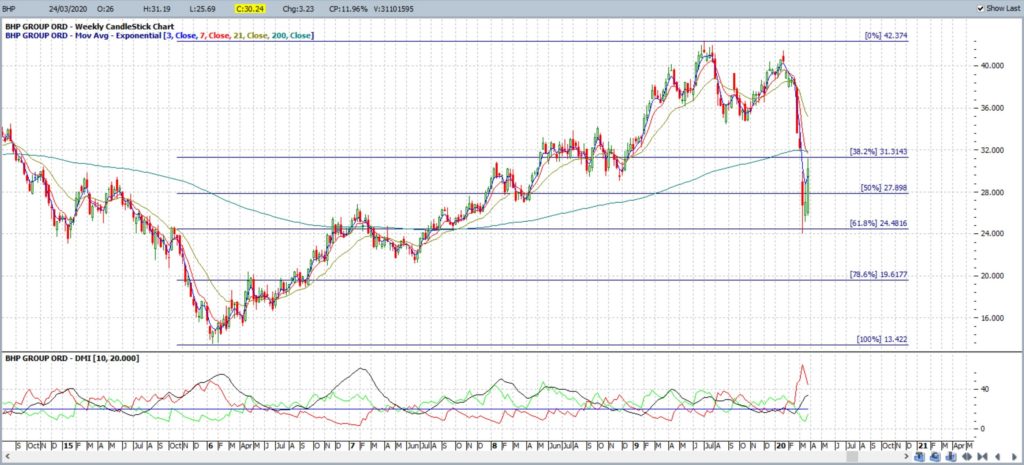 CBA weekly: watch over the next few weeks to see if this 61.8% Fibonacci level, near $50, holds: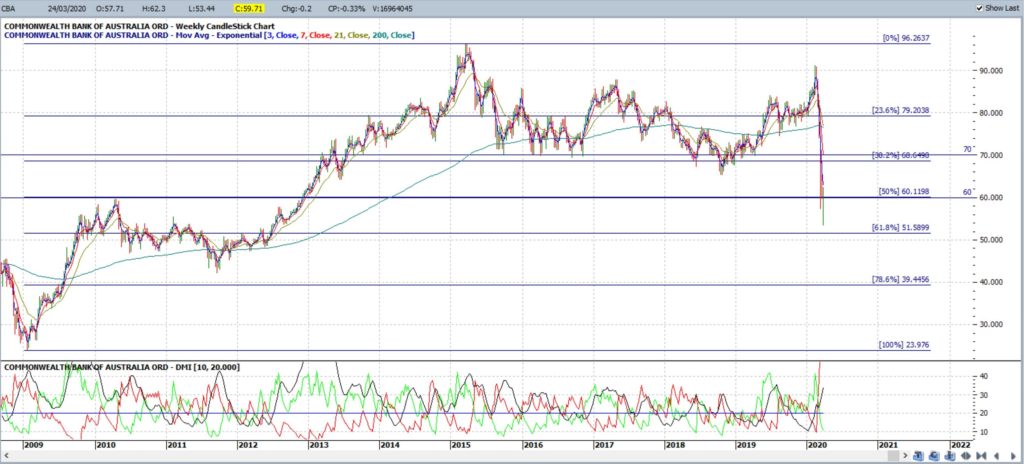 CKF weekly: watch over the next few weeks to see if this 61.8% Fibonacci level, near $5, holds: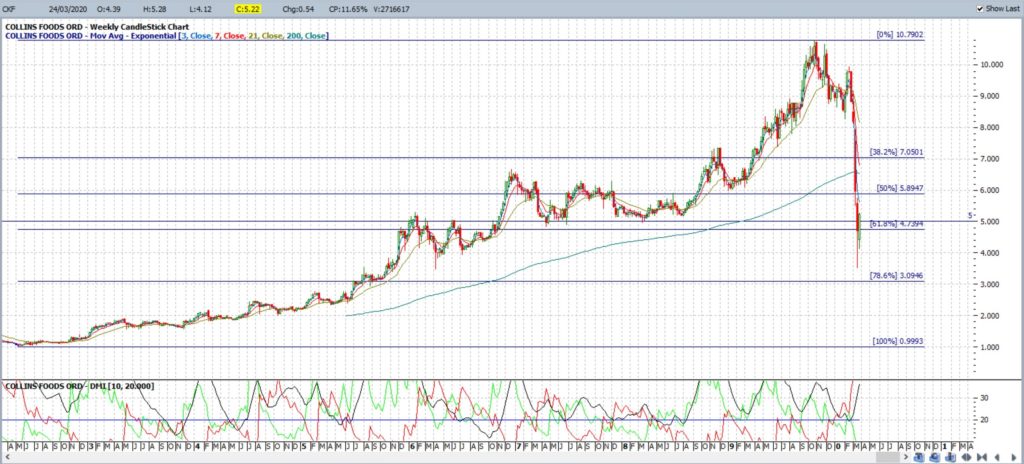 CPU weekly: watch to see if $9 support holds and note the reversal weekly candle currently taking shape: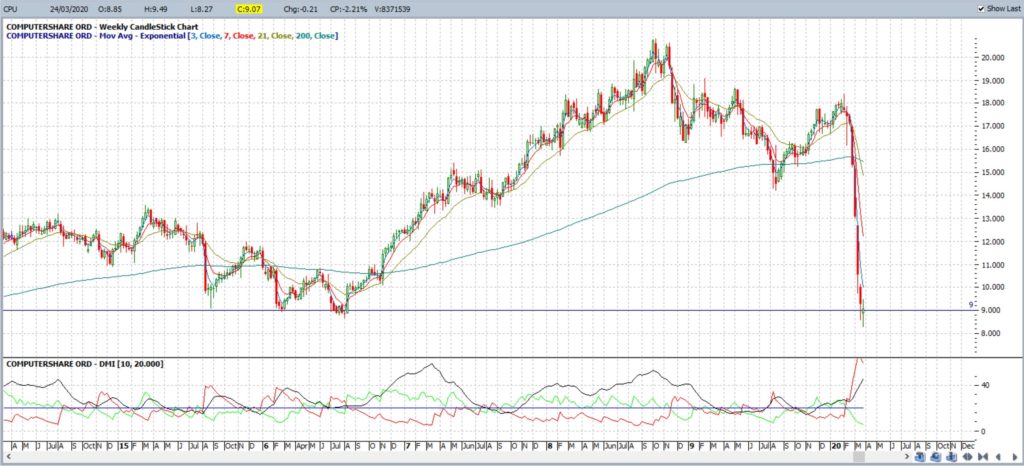 HUB weekly: watch over the next few weeks to see if this 61.8% Fibonacci level, near $6, holds: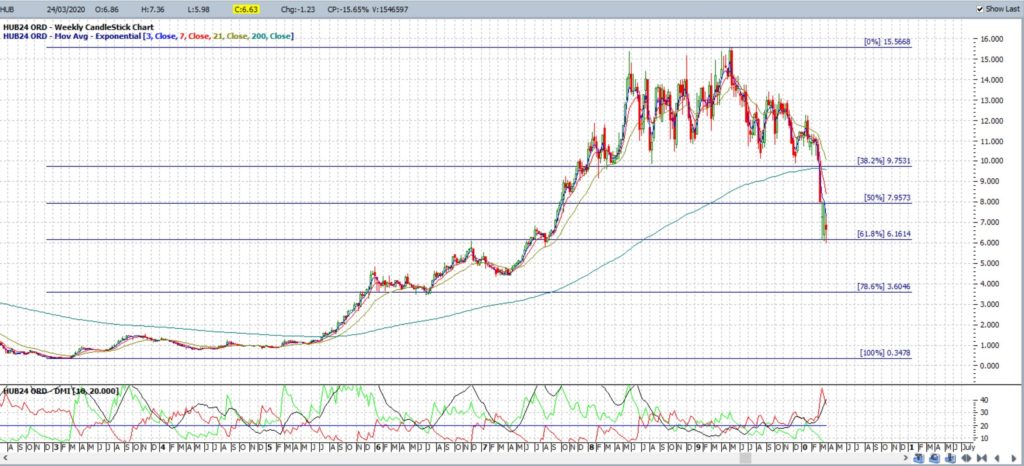 IAG weekly: watch over the next few weeks to see if this 61.8% Fibonacci level, near $5, holds: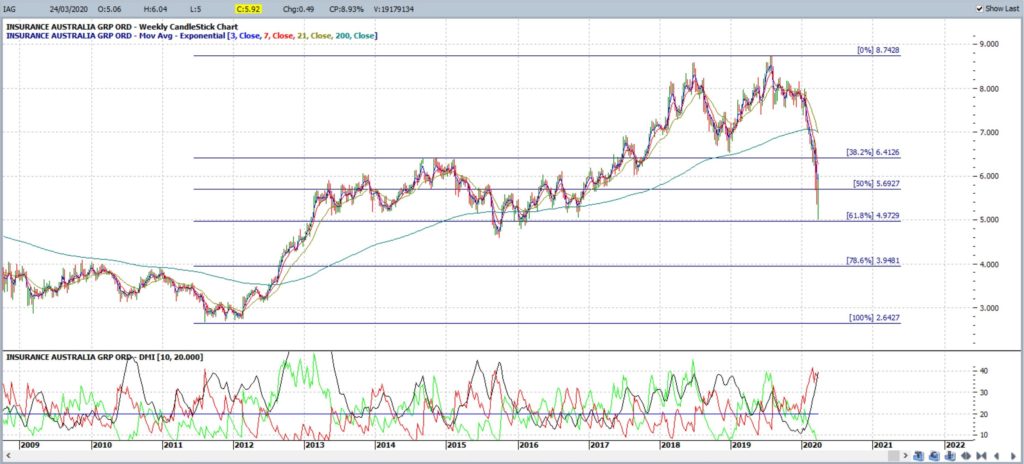 IFM weekly: watch over the next few weeks to see if this 61.8% Fibonacci level, near $1.25, holds: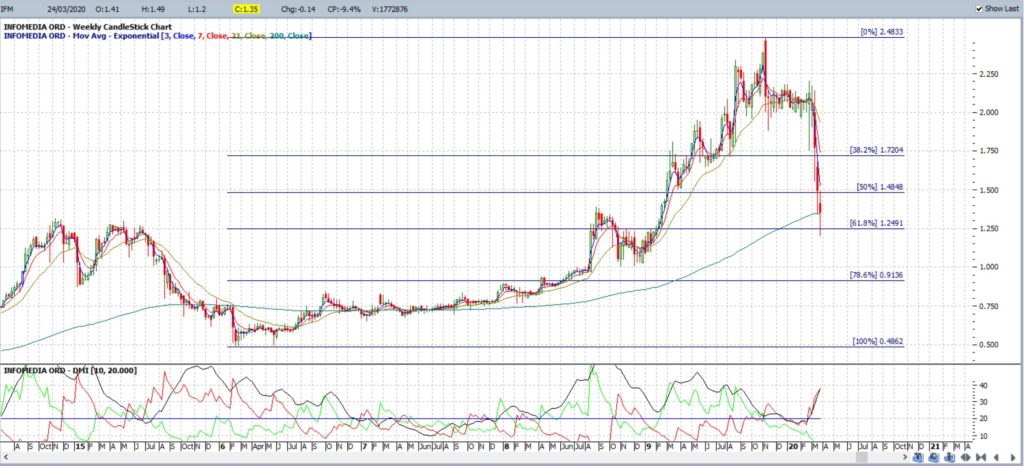 JBH weekly: watch over the next few weeks to see if this 61.8% Fibonacci level, near $22.50, holds: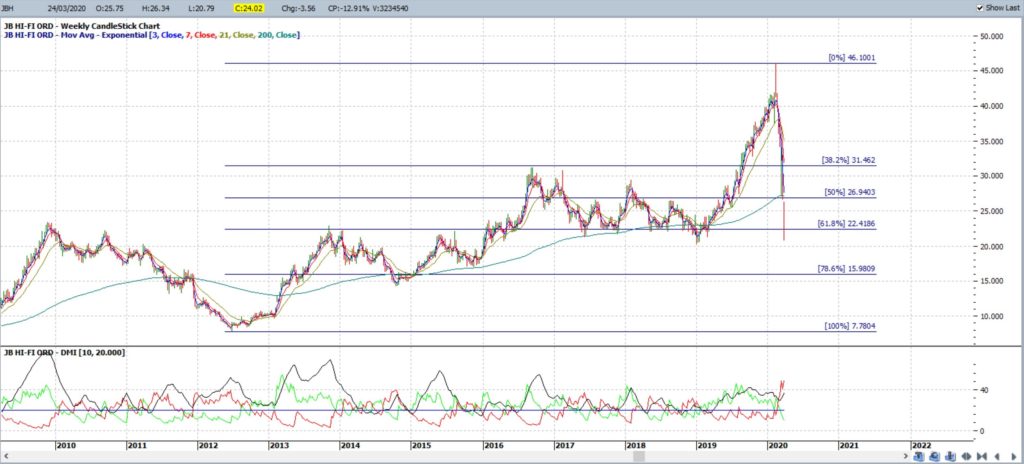 JHX weekly: watch over the next few weeks to see if this 61.8% Fibonacci level, near $15, holds: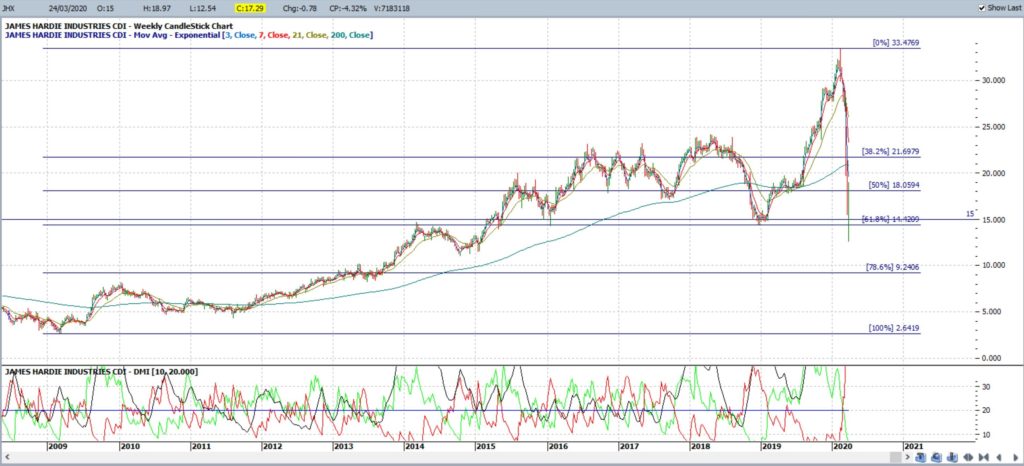 MQG weekly: watch over the next few weeks to see if this 61.8% Fibonacci level, near $70, holds: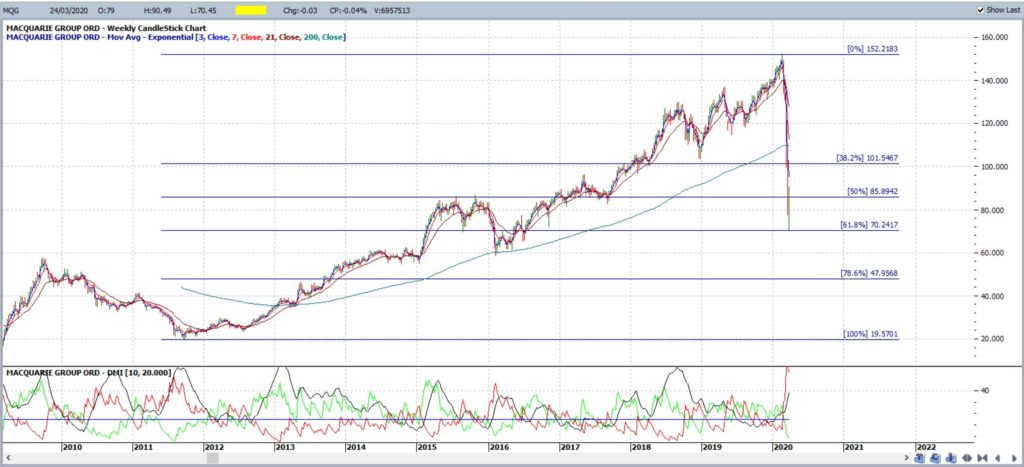 NAB weekly: the $15 seems to be decent support but any break of this would bring $10 into focus: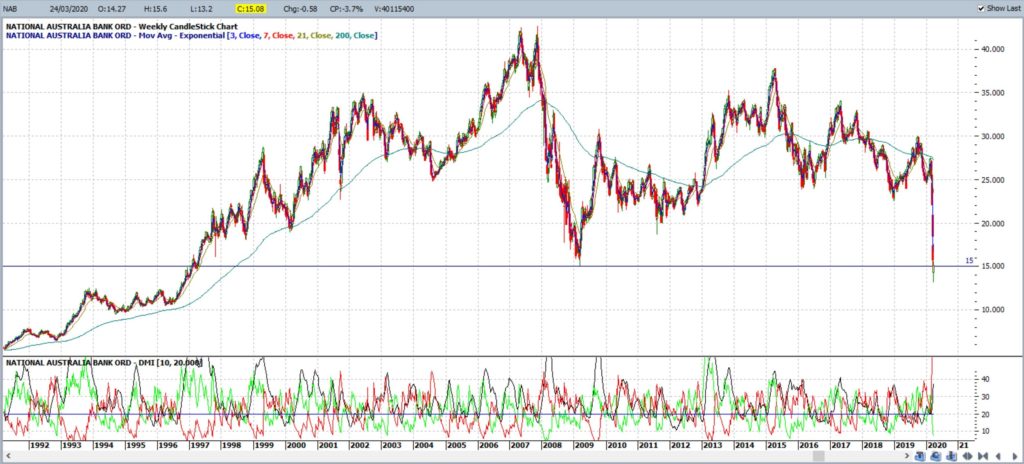 SEK weekly: watch over the next few weeks to see if this 61.8% Fibonacci level, near $10, holds: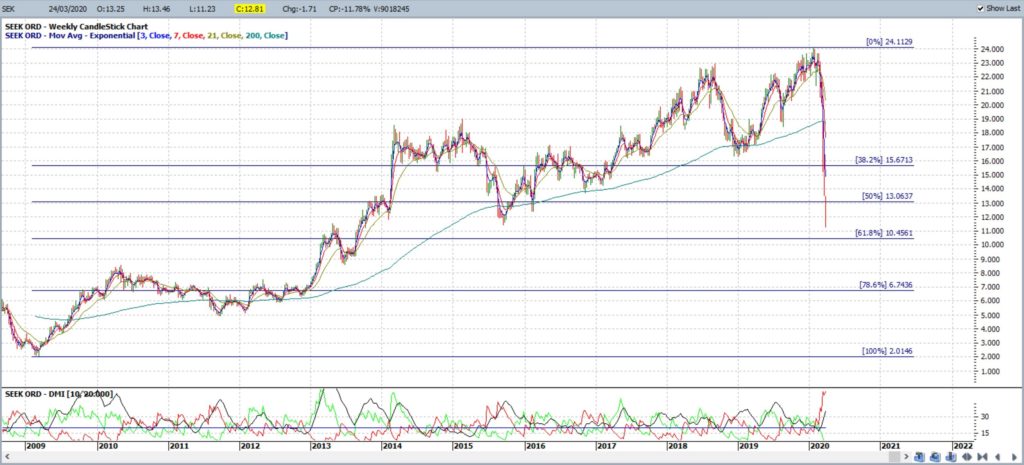 SHL weekly: watch over the next few weeks to see if this 50% Fibonacci level, near $20, holds: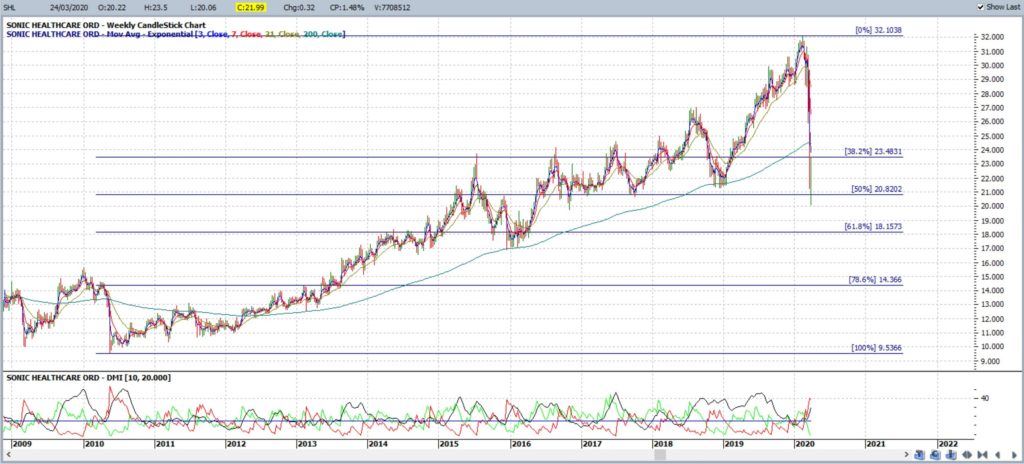 TPW weekly: watch over the next few weeks to see if this 61.8% Fibonacci level, near $1.75, holds: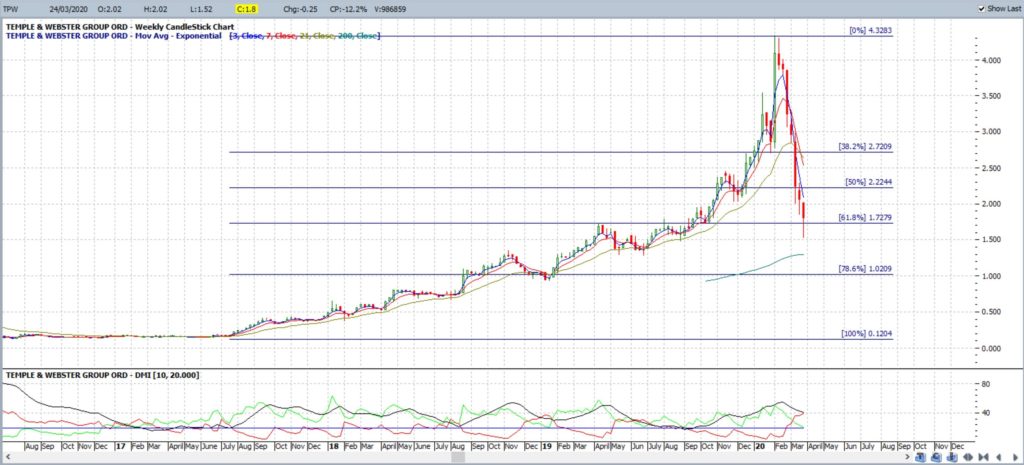 WBC weekly: watch over the next few weeks to see if this 61.8% Fibonacci level, near $15, holds: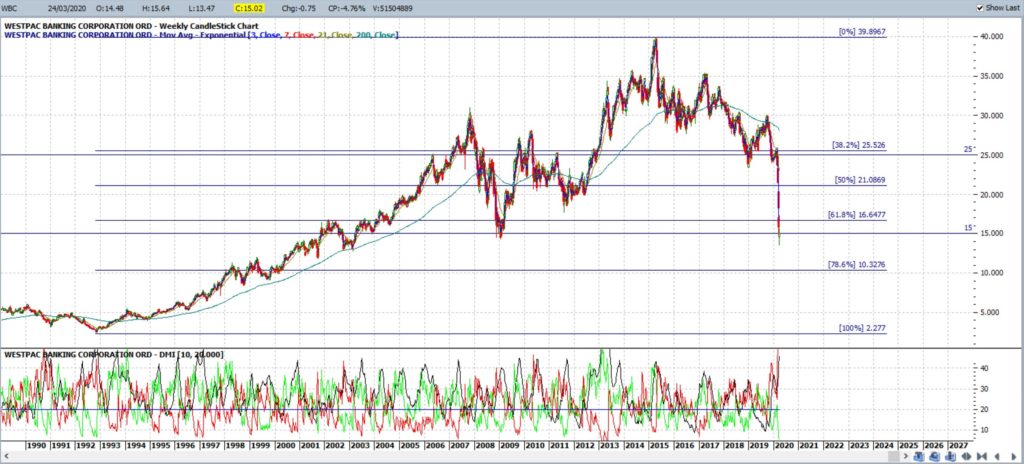 WEB weekly: watch to see if $2 support is tested and holds: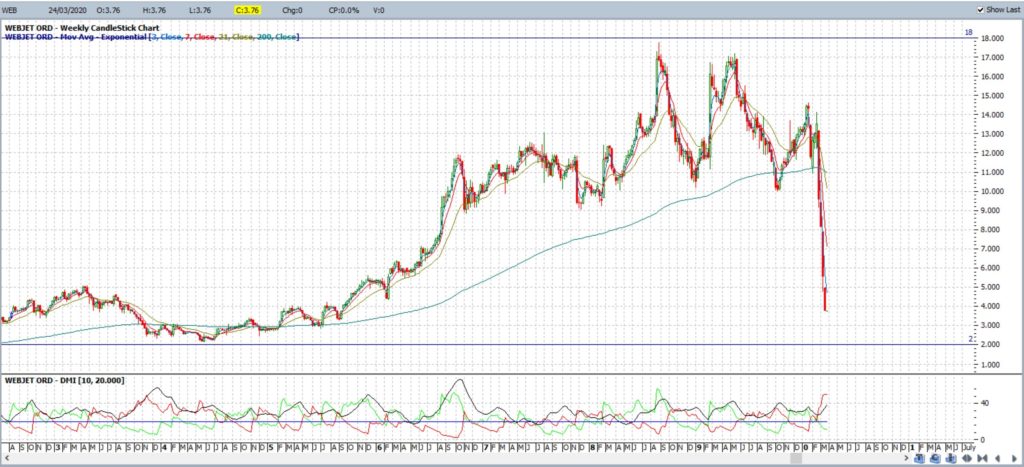 WOW weekly: watch over the next few weeks to see if this 61.8% Fibonacci level, near $30, is tested and holds: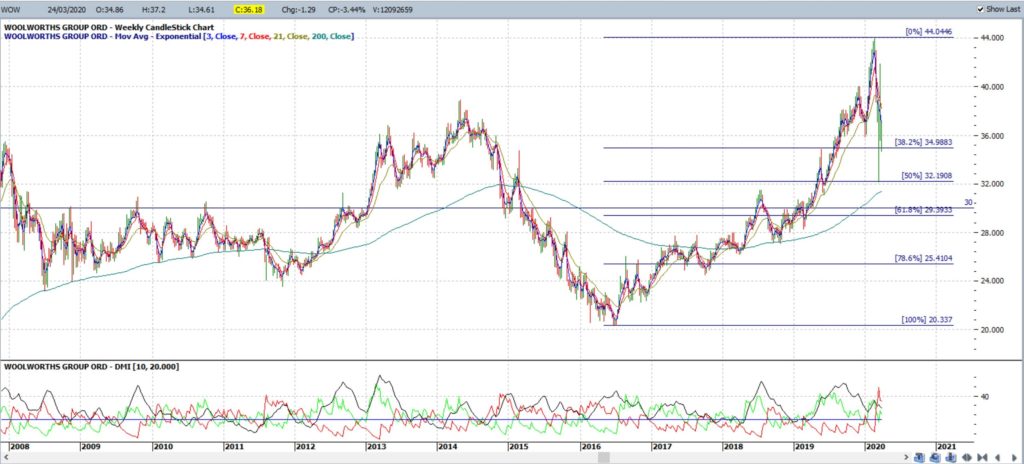 XRO weekly: watch over the next few weeks to see if this 61.8% Fibonacci level, near $40, is tested and holds: