The two main Aussie stock indices remain on their bullish journey following  bullish triangle breakouts from two weeks ago. I have posted some charts of Aussie stocks that look bullish and may offer trading potential in this current buoyant environment.
All Ordinaries XAO weekly: mad a bullish triangle breakout two weeks ago. I'm expecting this to head to the 78.6% fib next and that is up near 6,000: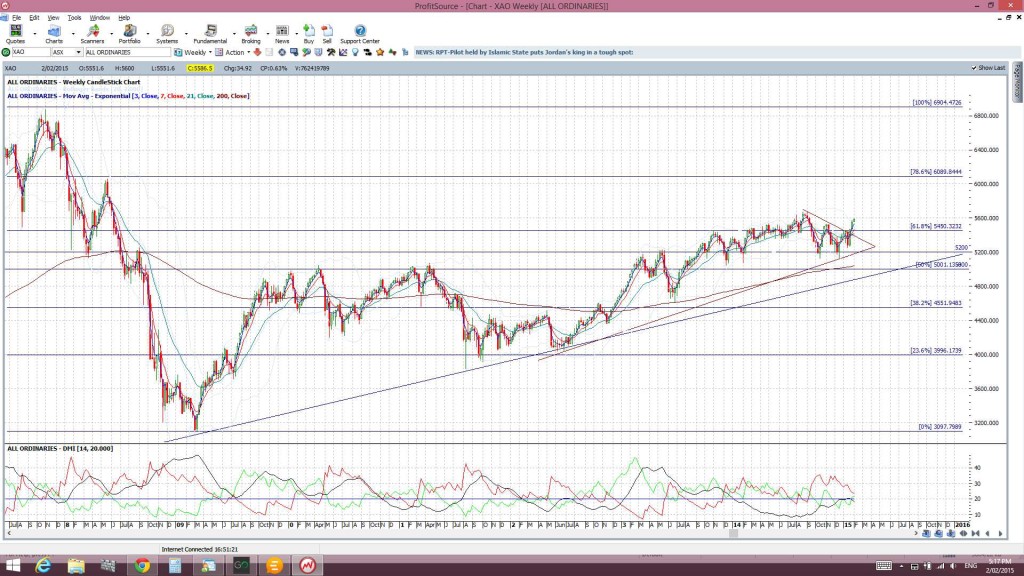 ASX-200: XJO weekly: the same applies here: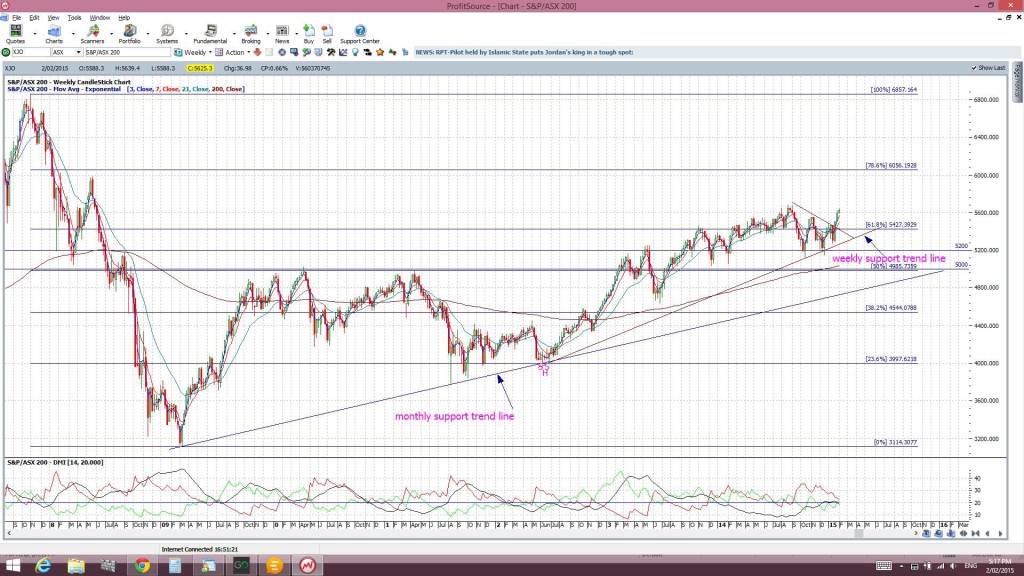 Stocks:
AMP weekly: has made a triangle break but any new move above $6 might get this stock going: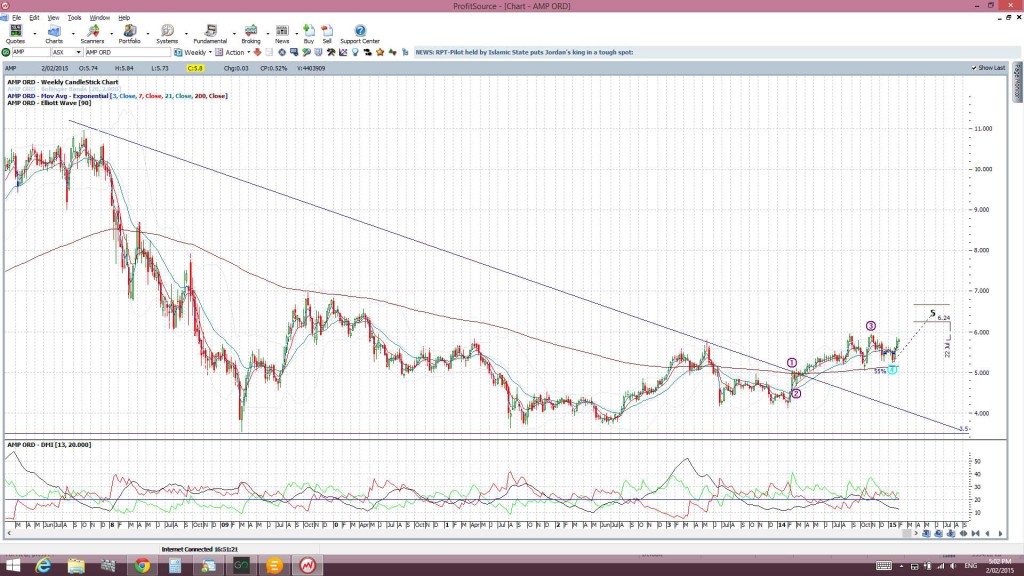 AAD weekly: Ardent Leisure: watching for a triangle breakout here: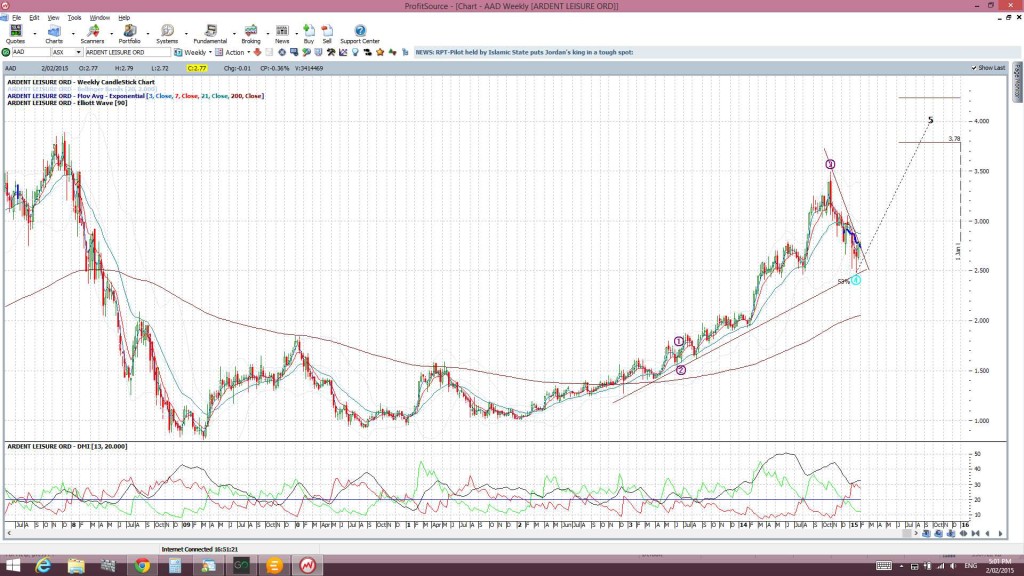 CCL weekly: Coca Cola Amatil: looking for bullish continuation here: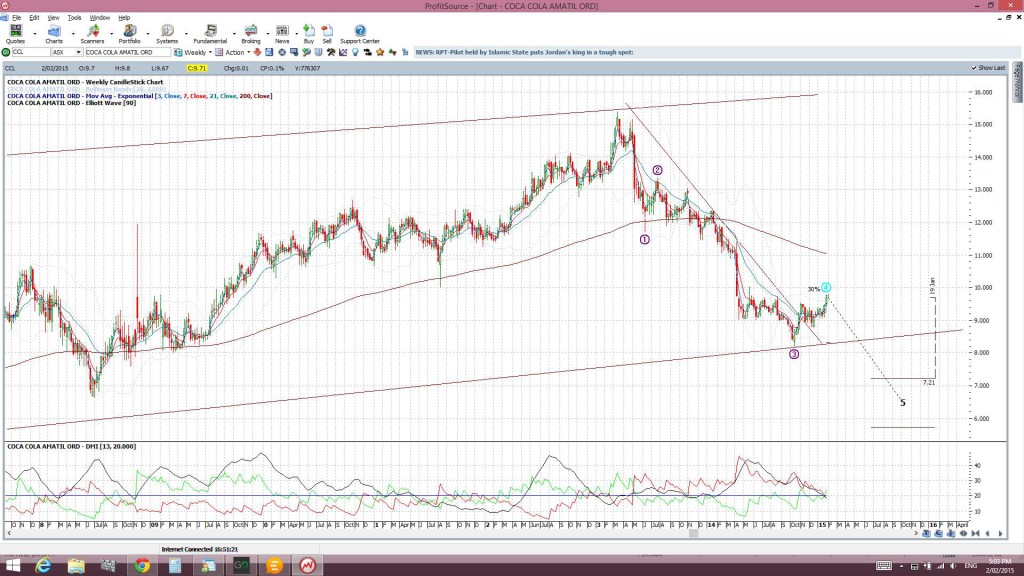 CPU weekly: ComputerShare:  watching for any bullish Cup 'n' Handle pattern breakout: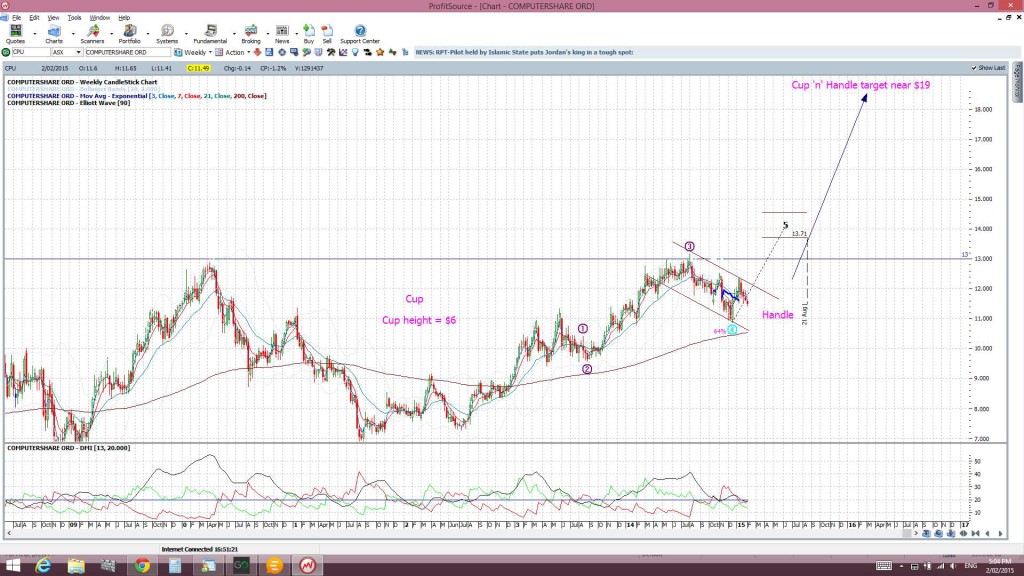 CKF weekly: Collins Food: bullish ascending triangle breakout here and looking for continuation above $2.50: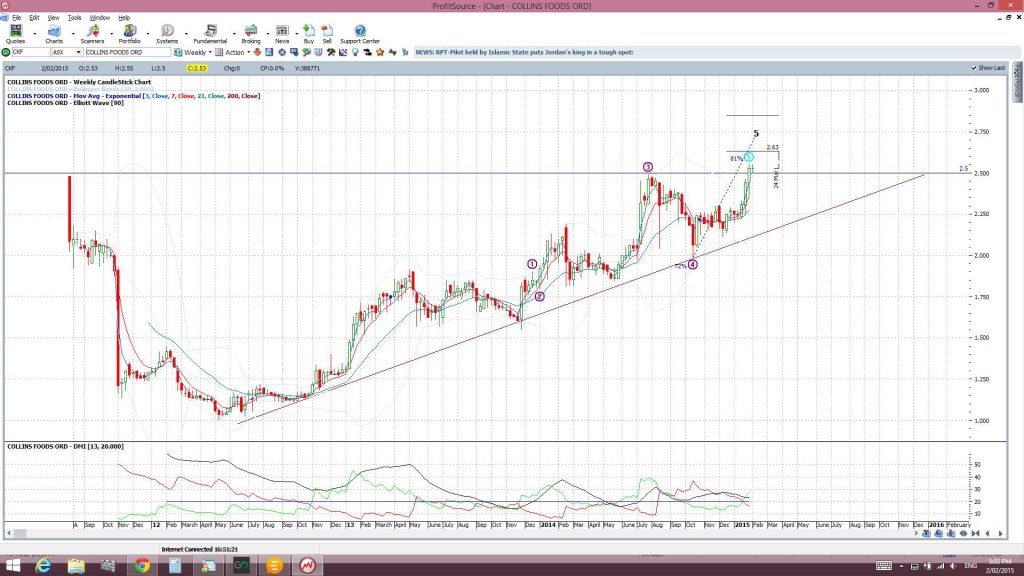 DMP weekly: Domino's Pizza: a triangle breakout underway here: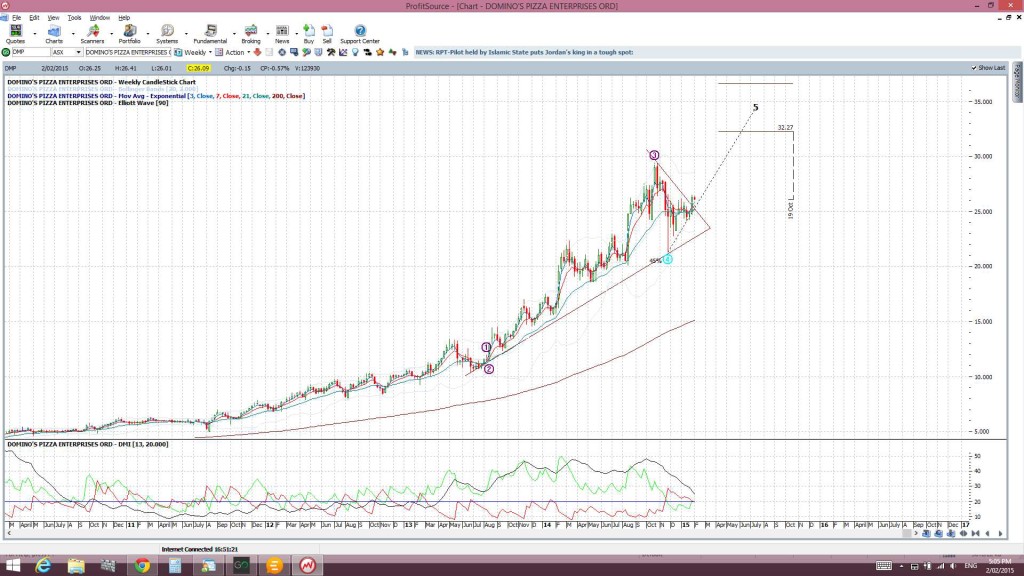 EVN weekly: Evolution Mining: watching for any bullish move here: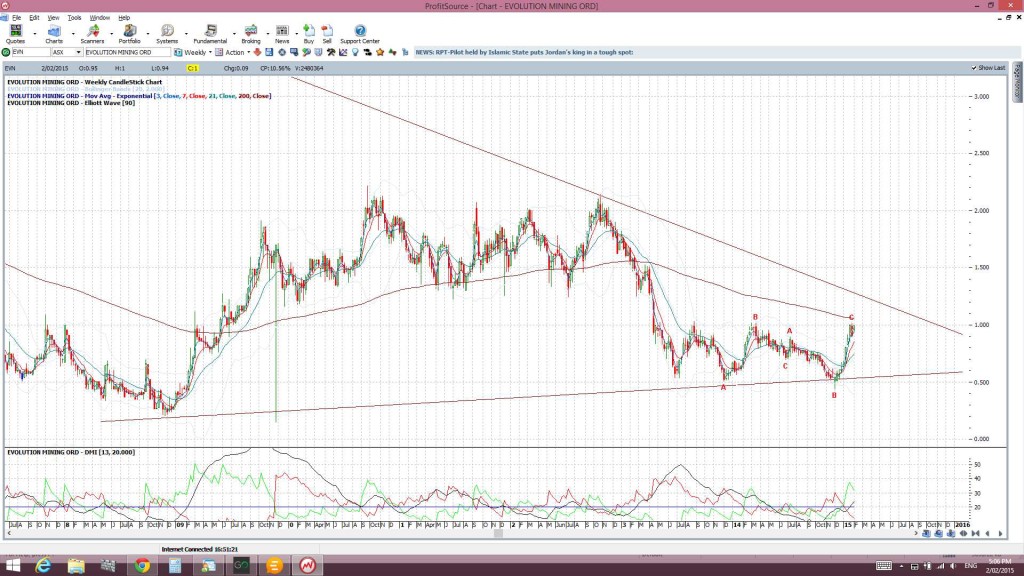 DUE weekly: Duet Group: a bullish breakout above $2.50 here: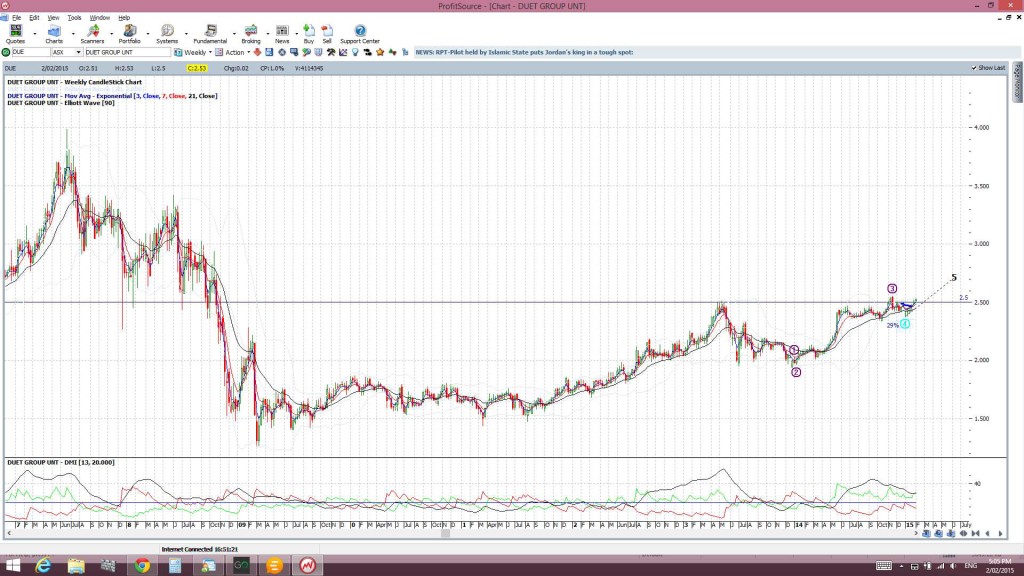 GOR weekly: Gold Road Resources: a bullish triangle breakout has started here: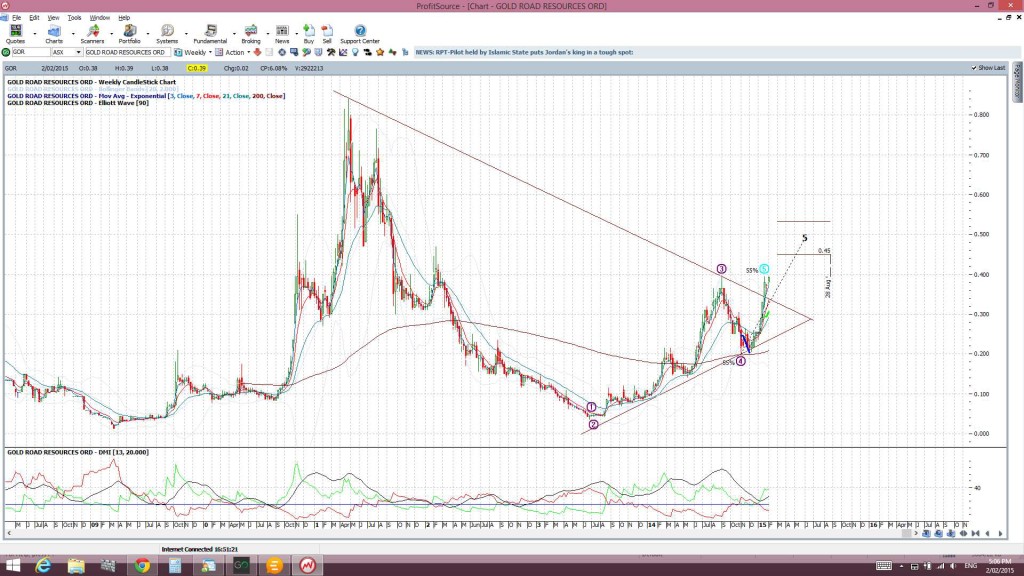 MNF weekly: My Net Fone: watch for any triangle breakout: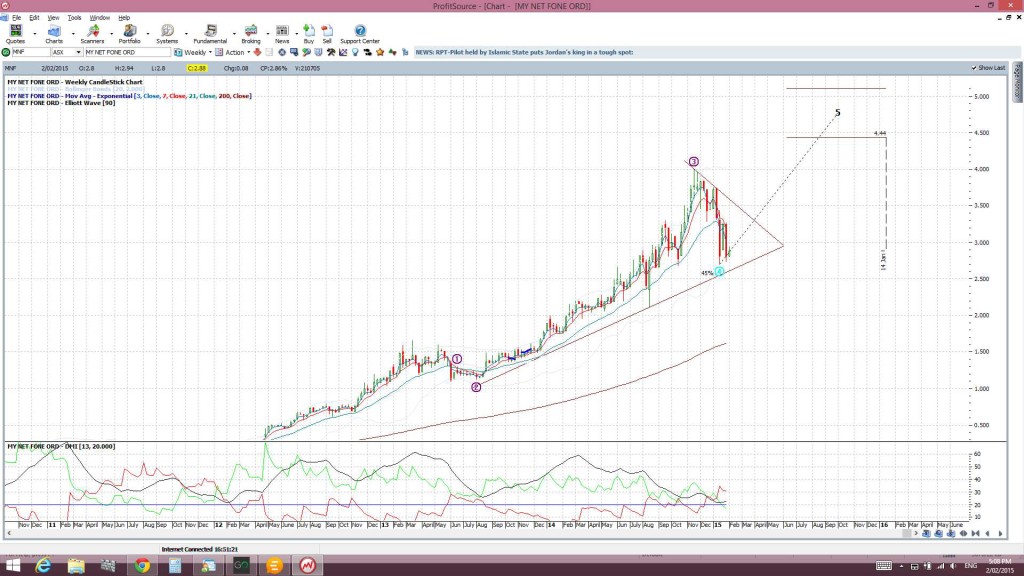 NCM weekly: Newcrest Mining: any close above $15 would support bullish continuation here: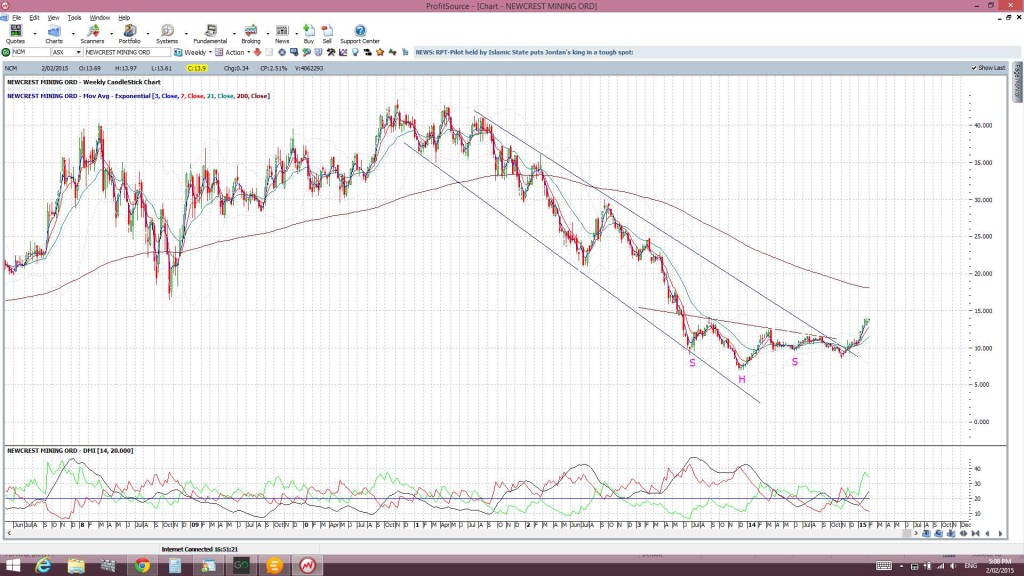 QAN weekly: QANTAS: this hasn't looked back since my bullish call following the move above $1.50.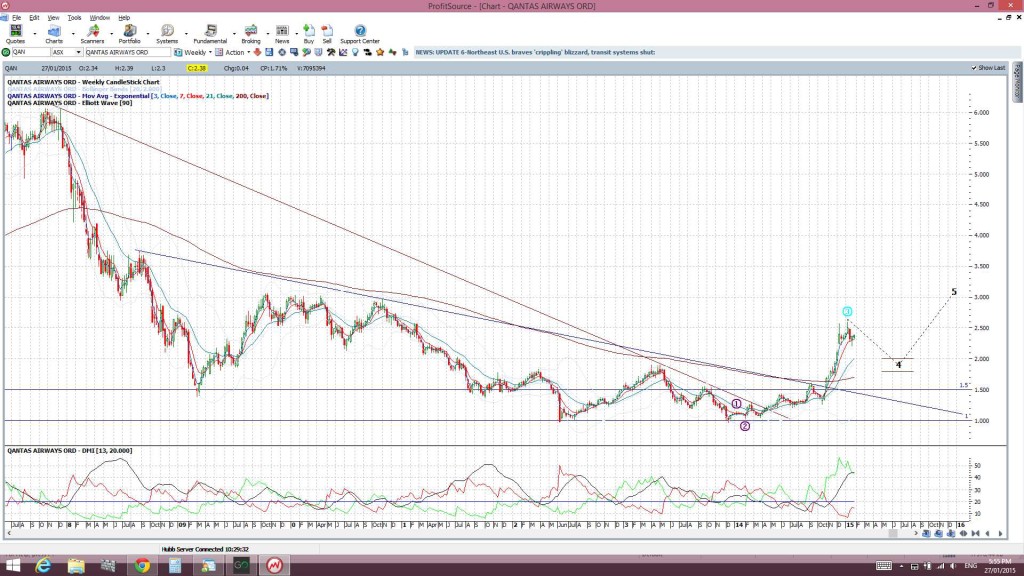 SIV weekly: Silver Chef: this has made a bullish triangle breakout: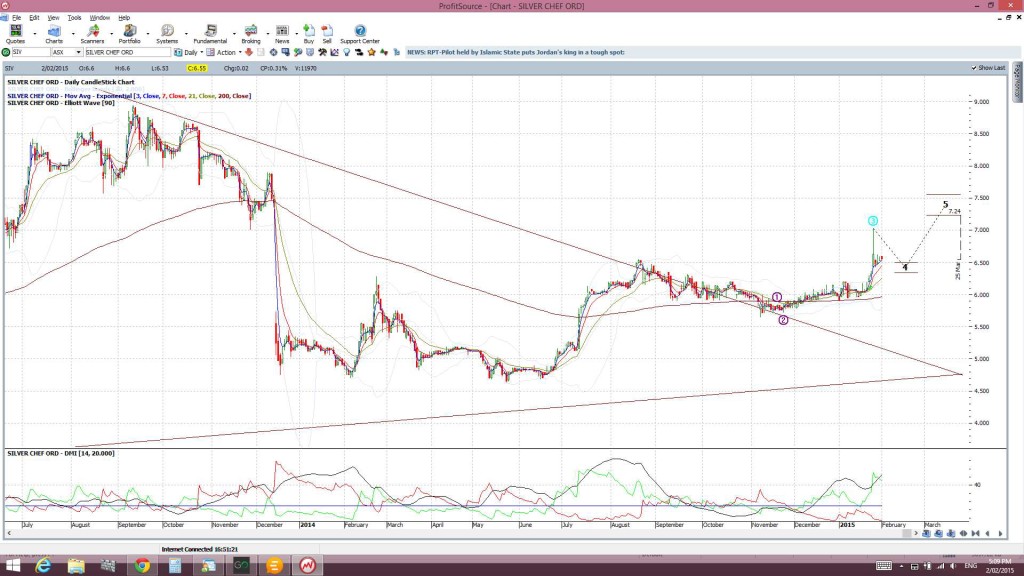 SPK monthly: Spark New Zealand: a bullish ascending triangle breakout above $3: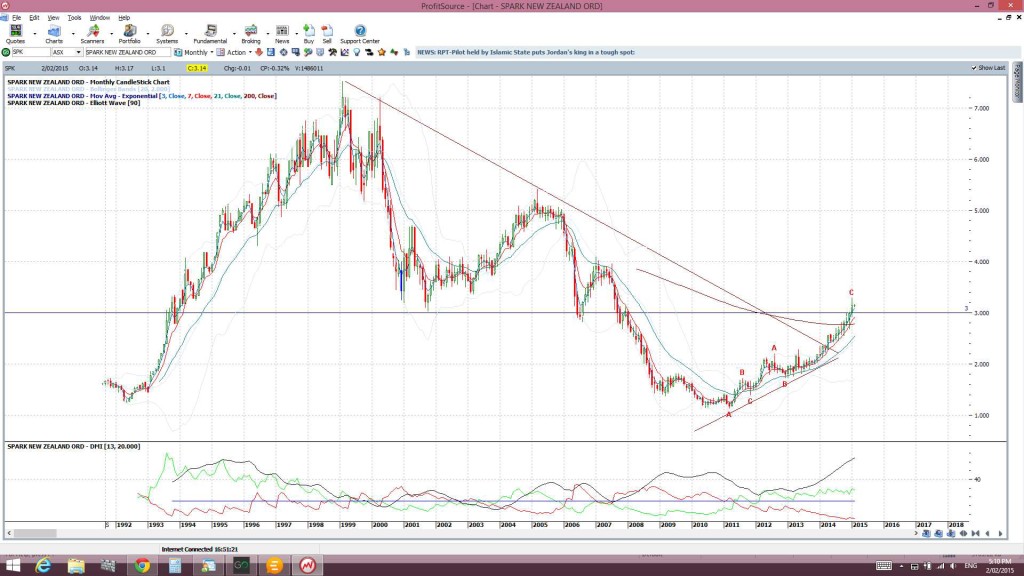 TLS monthly: Telstra: expect some pause here as price negotiates the 61.8% fib: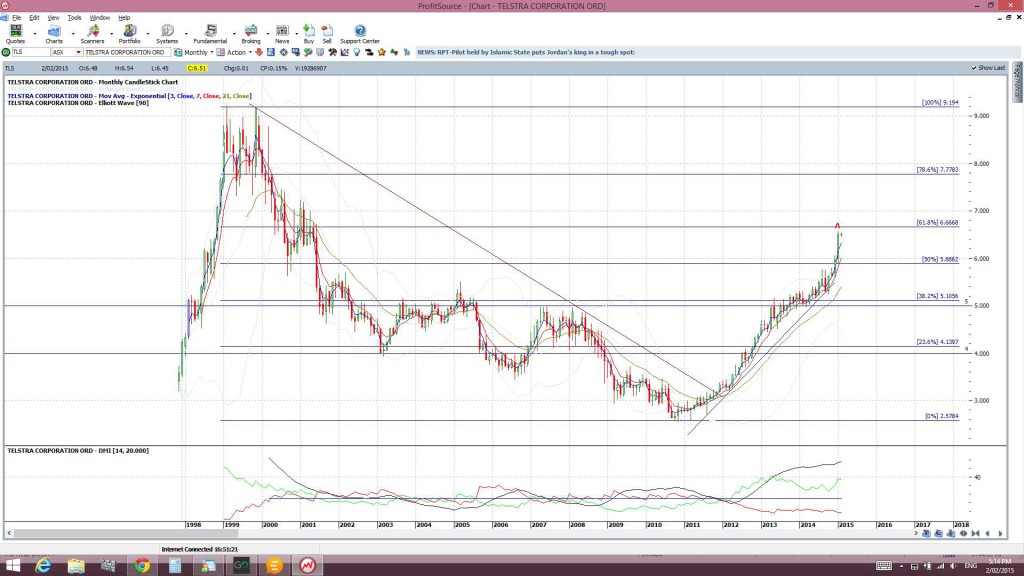 SUN monthly: Suncorp: watch for any continuation move if price can clear the $15 / 61.8% fib congestion zone: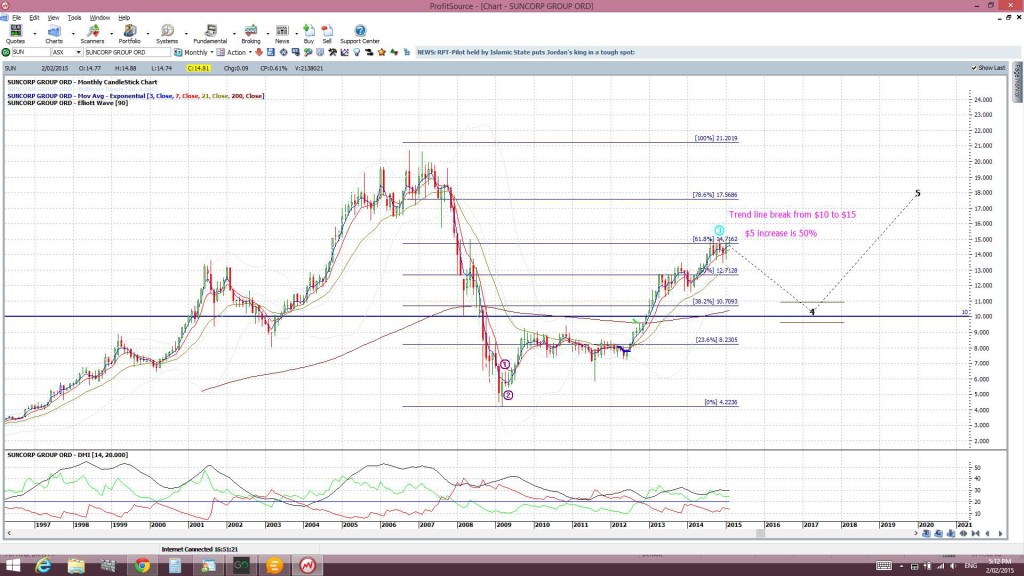 TOL weekly:Toll Holdings: has made a bullish breakout above $6: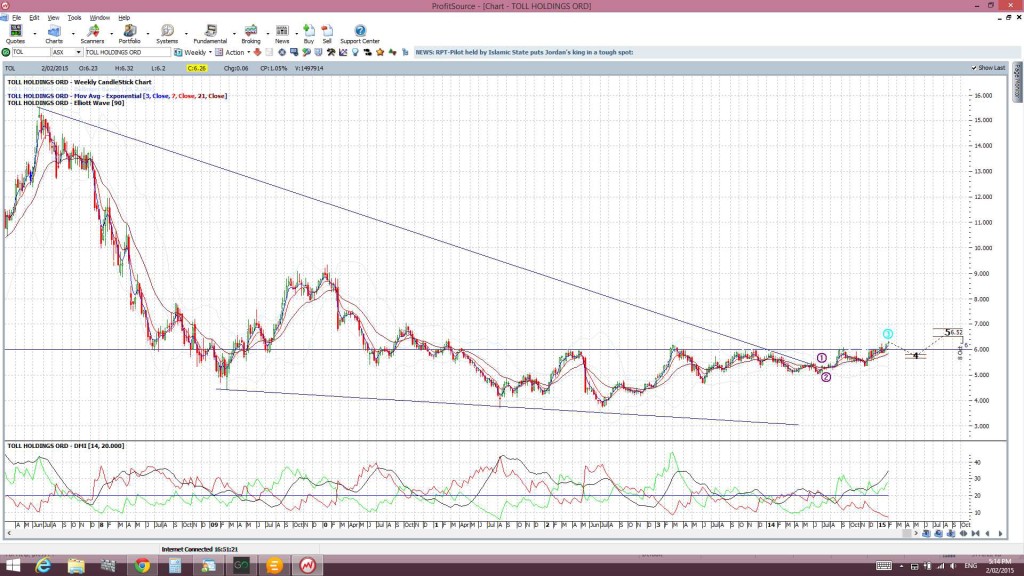 TAH monthly: Tabcorp Holdings: looks bullish to me above $4: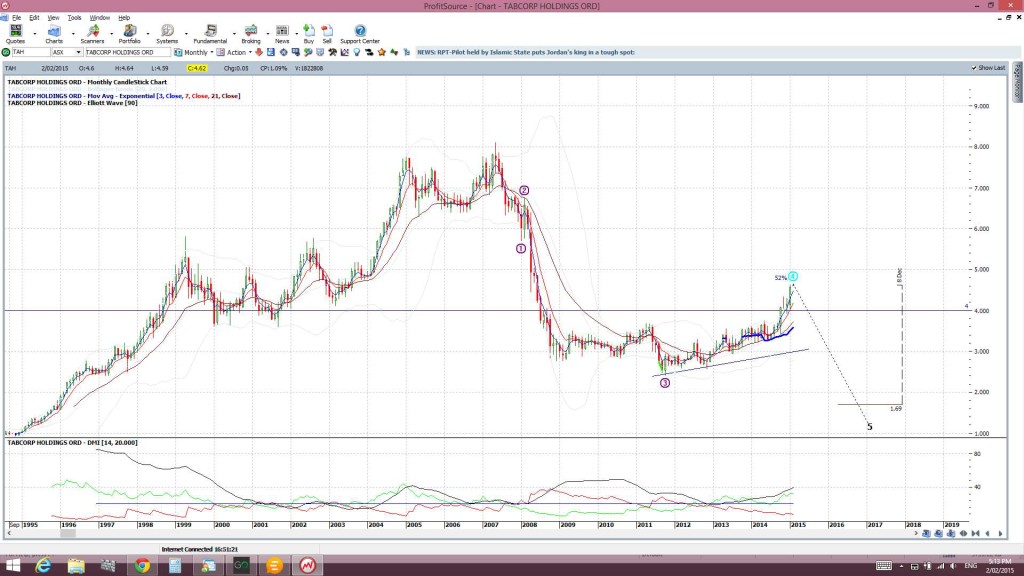 TPM weekly: TPG Telecom: watch for any bullish triangle breakout here: