The Bear Flag technical patterns on the E/U and A/U look well underway now but that on the Kiwi, whilst it is trading below major support, does not look as convincing just yet. 
E/U: price looks certain to close the week below 1.25 for the week and, if so, I'll be looking for a pull back to enter short: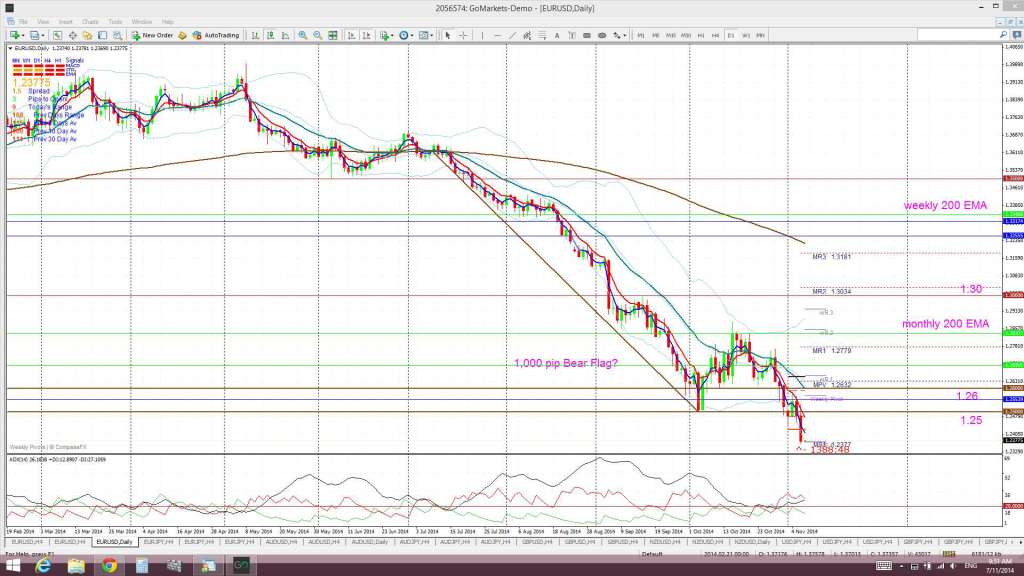 A/U daily: price looks certain to make a weekly close below 0.865 and, if so, I'll be looking for any pull back to enter short. The Aussie is sitting on major 50% fib support from the 2008-2011 bull run and this may help to slow the decline: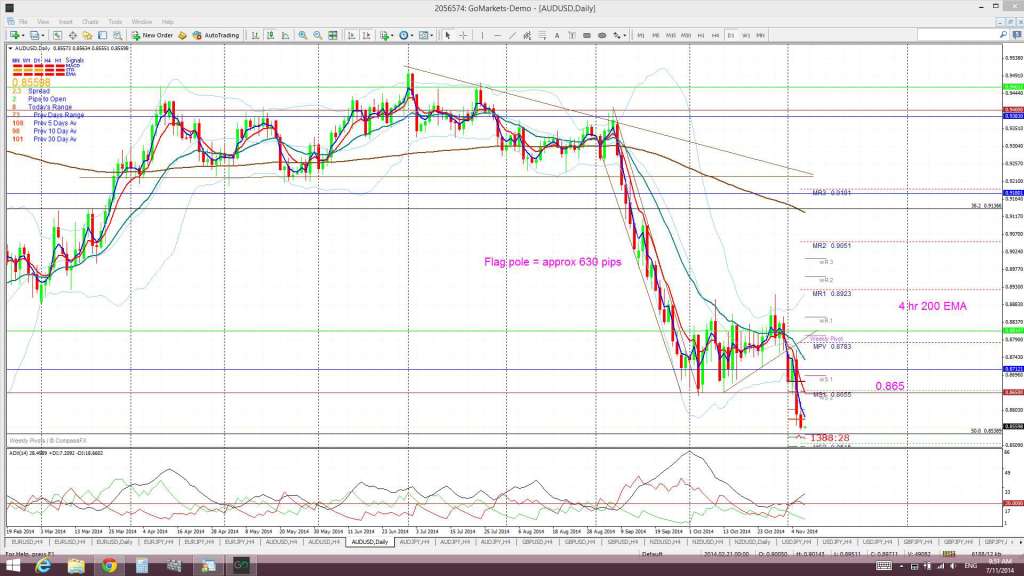 A/U monthly Cloud: Aussie traders need to be aware though that the A/U is trading below the Ichimoku Cloud on the 4hr, daily and weekly charts and is trying to hold above the support of the bottom of the monthly Cloud. A break of this support would be a very bearish signal indeed. Clearly, the November monthly candle has a way to go before it closes BUT traders should keep an eye on this none the less:
Kiwi: this is trading below key 0.77 support but the Bear Flag has not picked up much momentum just yet. As for the others, any weekly close below 0.77 will have me looking for entry to short: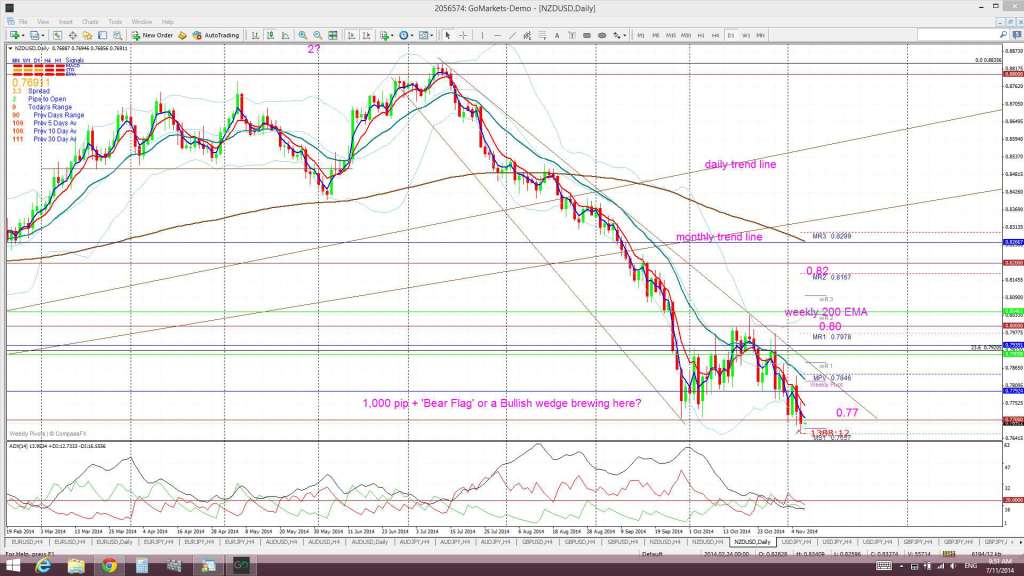 The above trades rely for the most on continuing USD strength. I'm conscious though that whilst the USD has made a bullish triangle breakout there are some potential road blocks ahead. Previous highs from 2010 and 2009 loom as possible stumbling blocks and this may make tonight's NFP just that much more interesting. Also, check out the latest USD rally. Surely....it has to take a break at some point....