Wed 9th July (8.15 pm)
No new TC signals after the 7 pm candle close. Gold and Silver are close though.
Wed 9th July (5 pm)
Gold: this is trying to form a new TC signal BUT I'll be waiting until after FOMC minutes to confirm: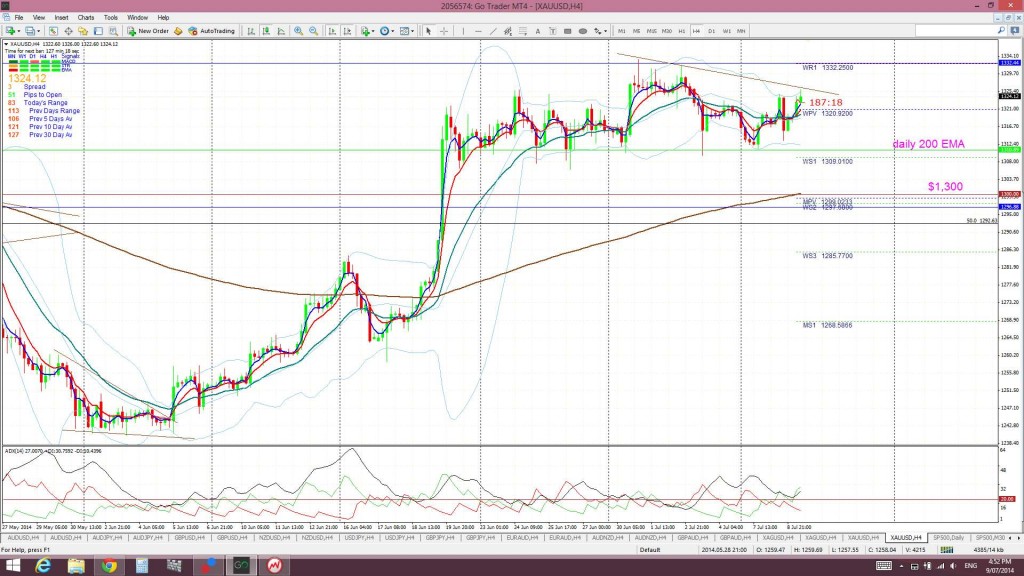 FX TC Signals: Some new signals are trying to form but I need to, at least, see the next candle at 7 pm. I am still wary ahead of FOMC minutes and the ECB speech though which are not until 4 am and 4.30 am tomorrow respectively. Sydney time. I am out tonight though for a few hours and will update on my return.
Kiwi: this is sniffing the air above the 0.88 level BUT be wary ahead of FOMC minutes. I'd prefer to see a daily close above this level before contemplating chasing this TC signal: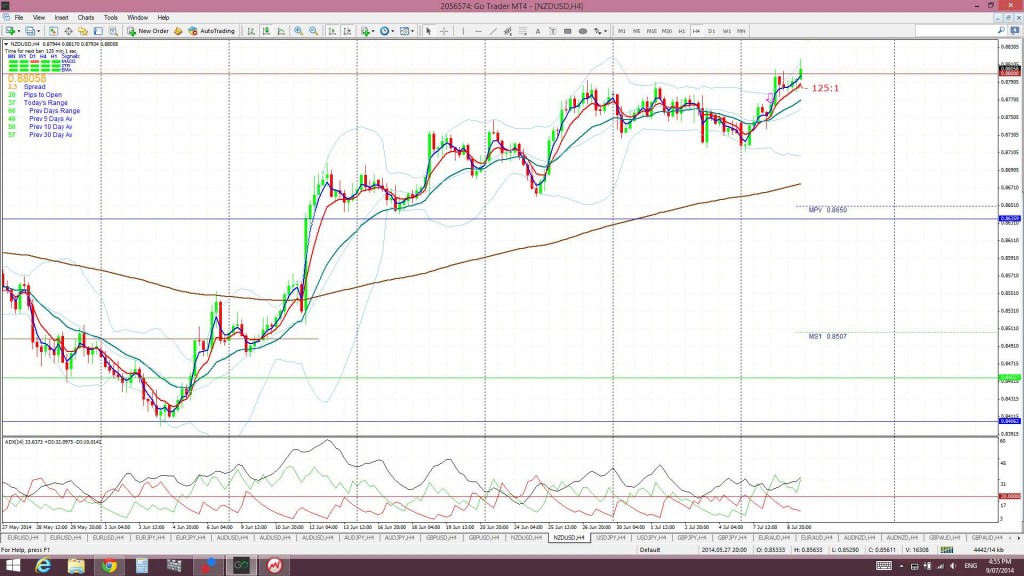 A/U: ditto here but watch the 0.94 level: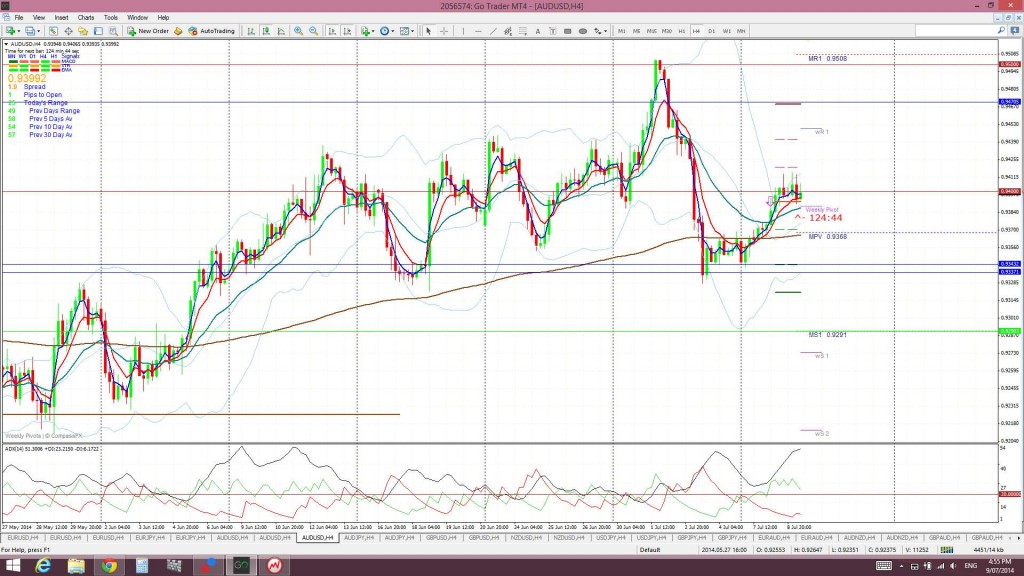 Other FX:
E/U: trying to form a new TC signal but also be wary with FOMC minutes and  the ECB Draghi speech: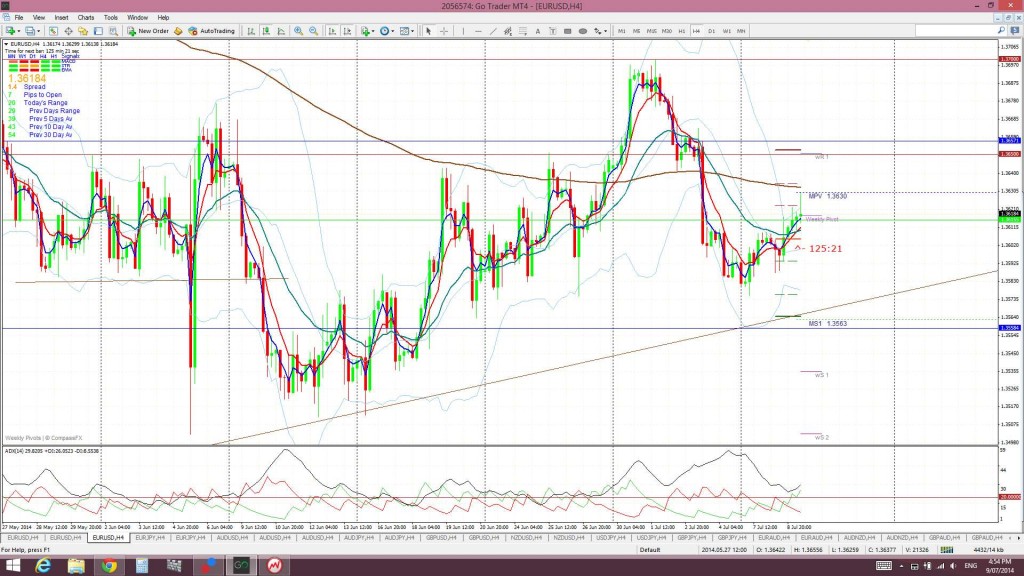 Cable: still looking 'Bull Flag' like for now: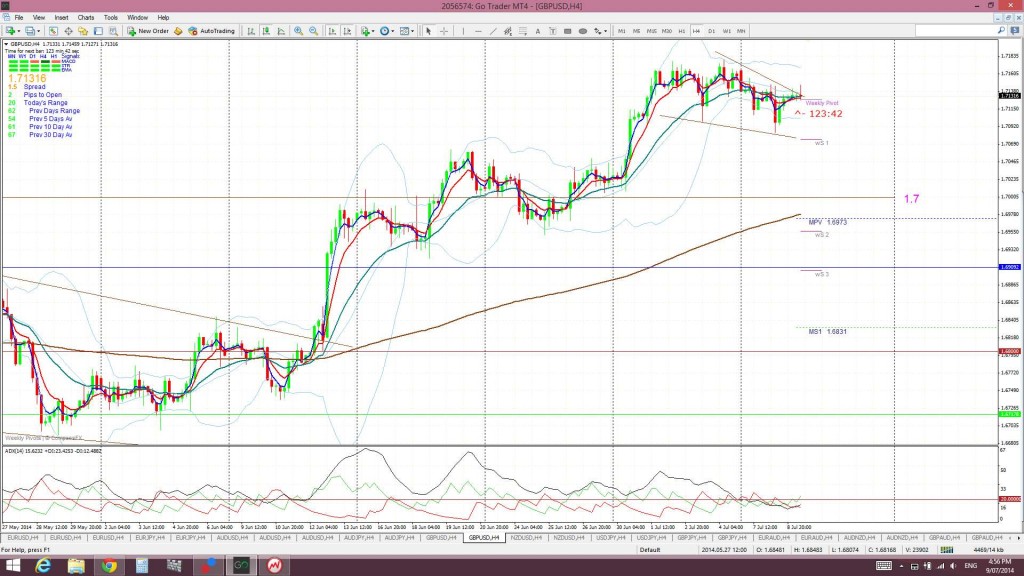 GBP/JPY: a bit so here too: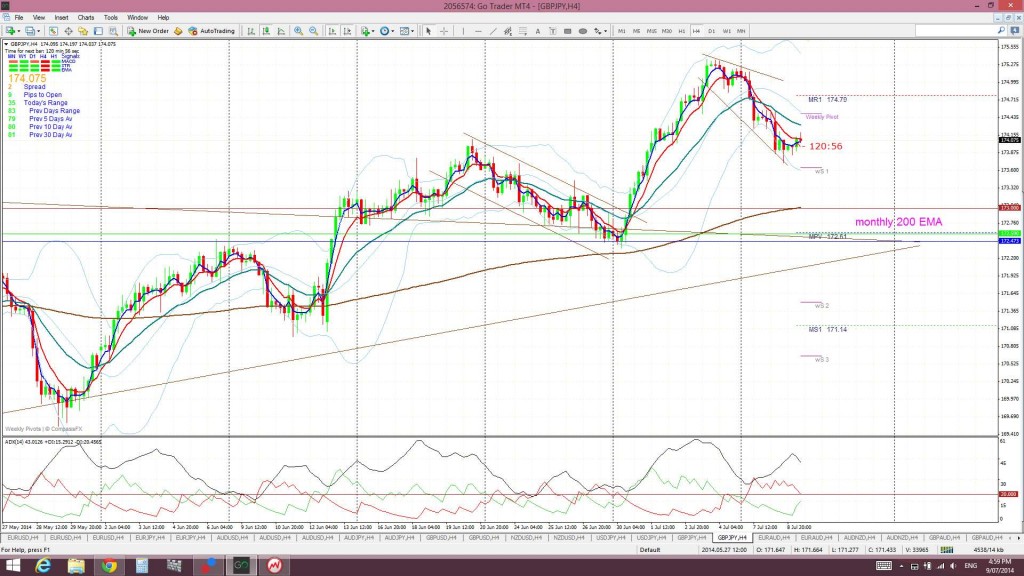 U/J: might be forming a short term base here?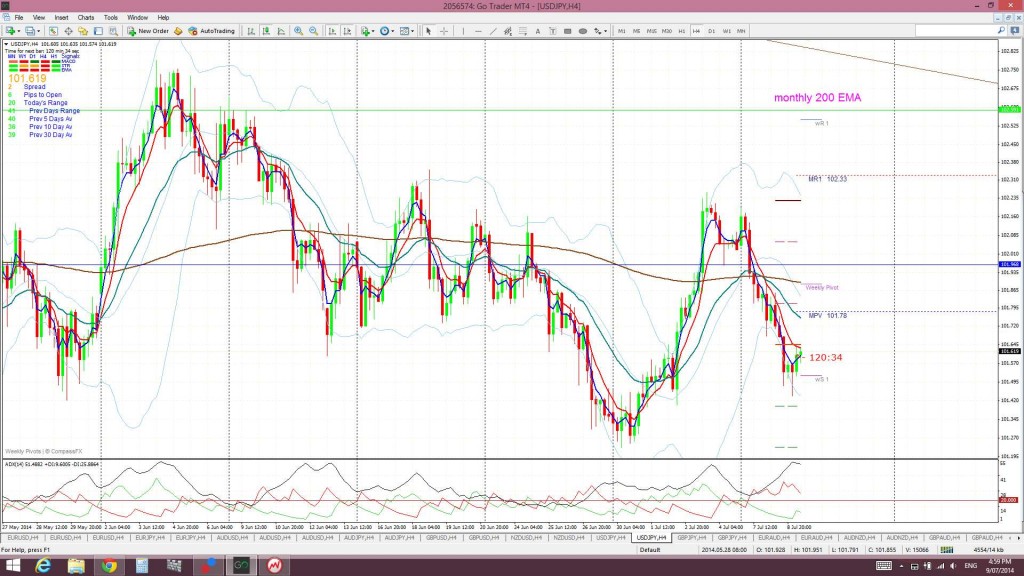 A/J: no breakout with momentum here yet. Also, remember the bigger picture on the daily chart: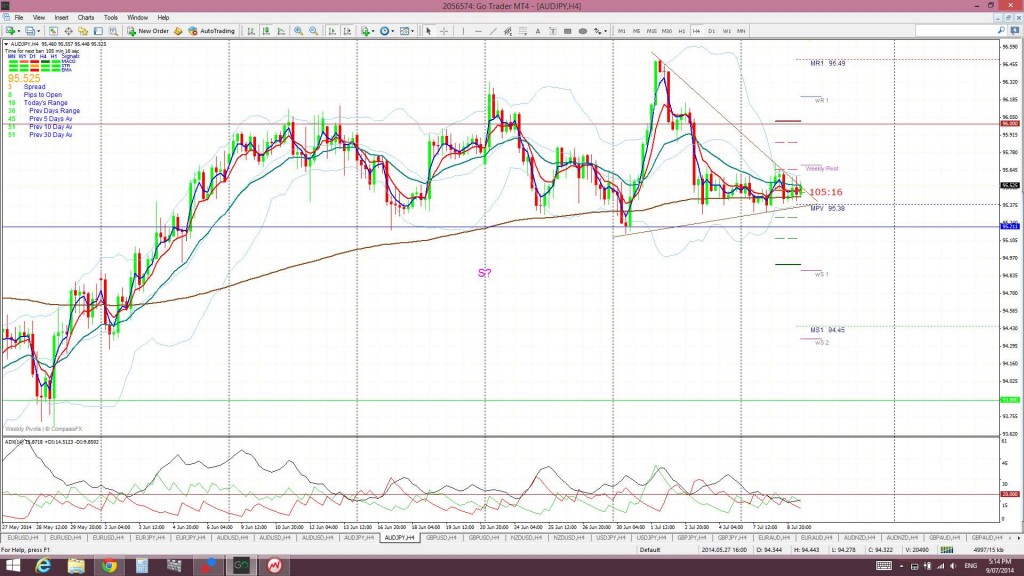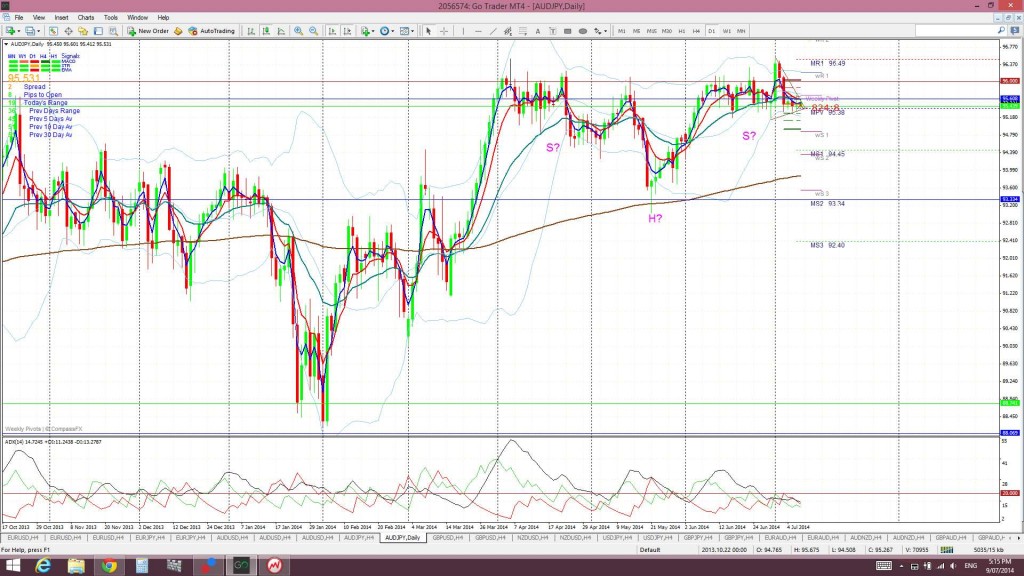 E/J: has bounced up off the daily trend line:
Wed 9th July (11.30 am)
Chinese CPI was slightly weaker than expected but the AUD has given a muted response and has hardly shifted. 
A/U: holding up well above 0.94 for now: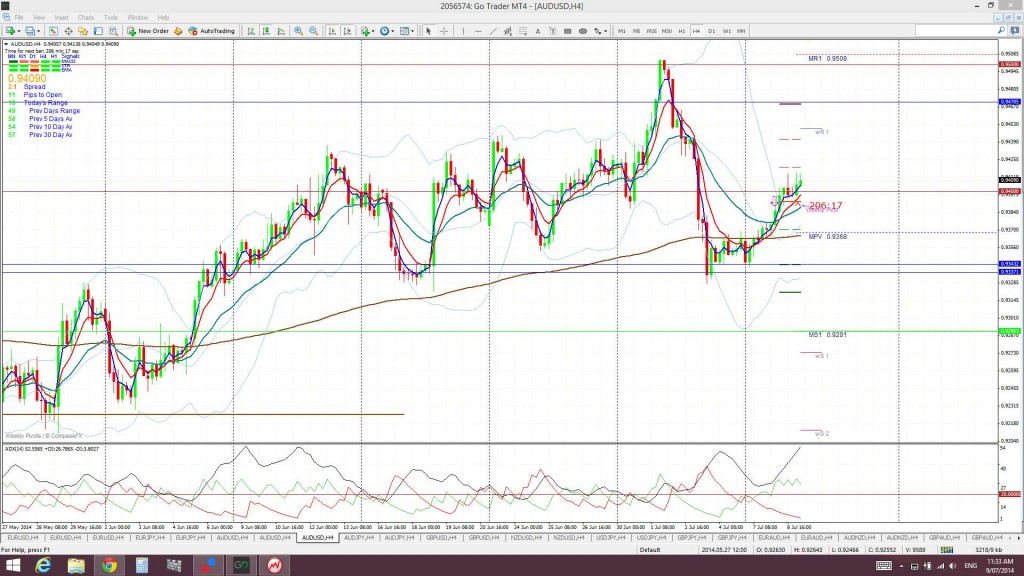 A/J: hasn't moved much either just yet: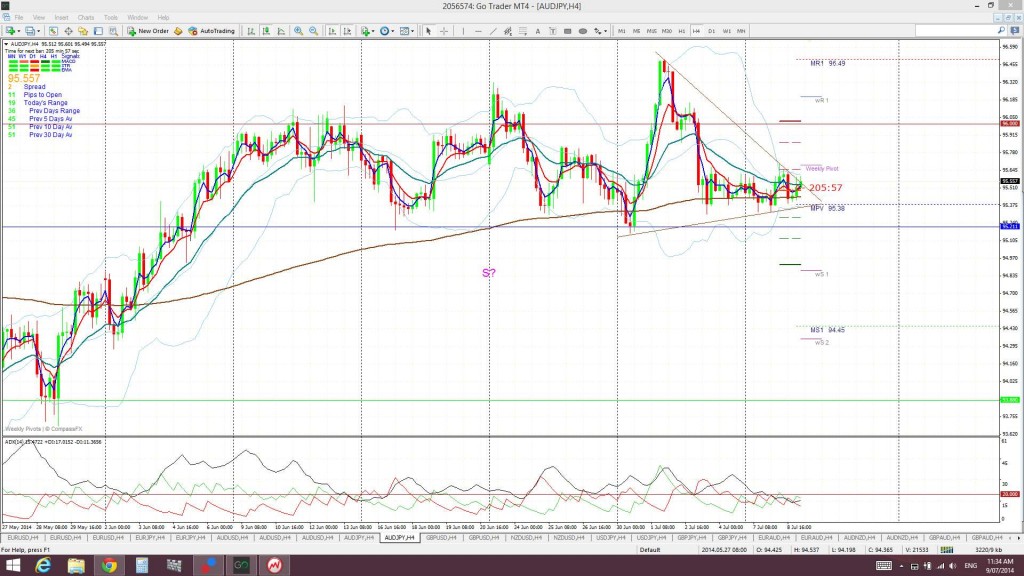 Kiwi: still knocking on the 0.88 door: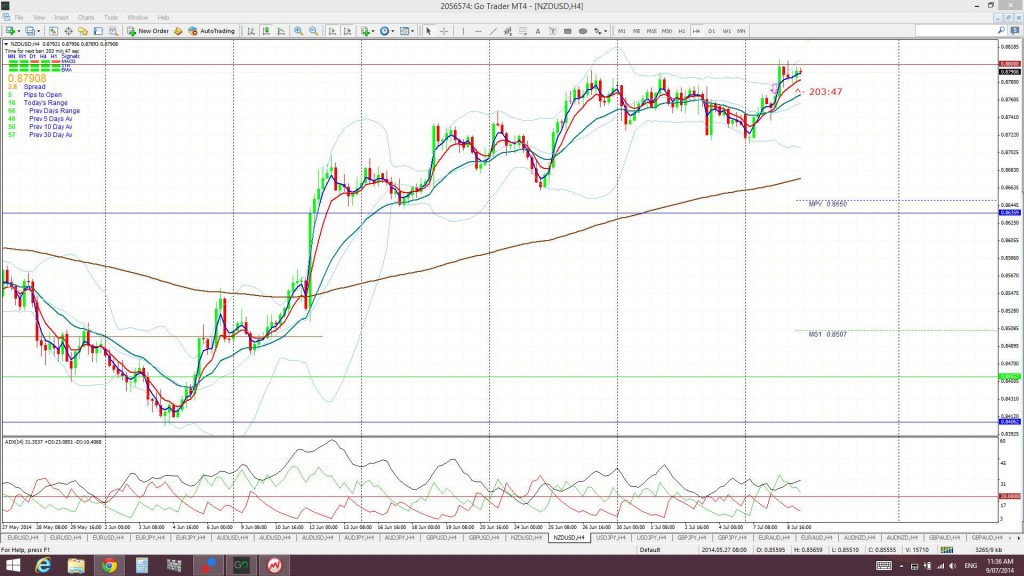 Cable: is this to be a 'Bull Flag'? Maybe FOMC minutes will help to decide: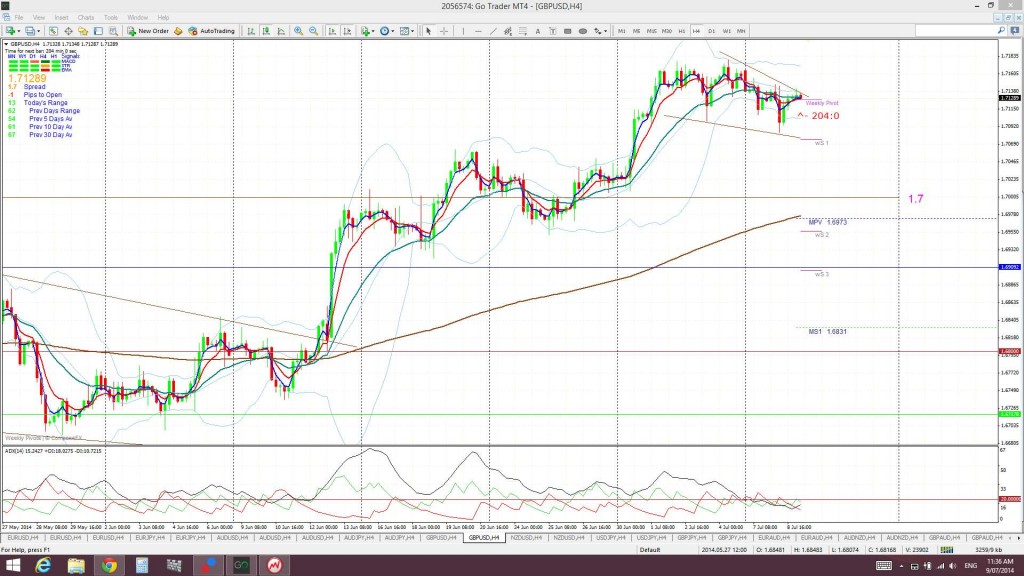 Wed 9th July (10.30 am)
S&P500: with all the talk about a 'correction' being underway traders need to look at the bigger picture here. The index is trading well above daily and monthly support and some reversion to the mean, that is, trend line, is nothing out of the ordinary. Having said that though, a break of the daily support trend line would have me looking for a move to the monthly support trend line: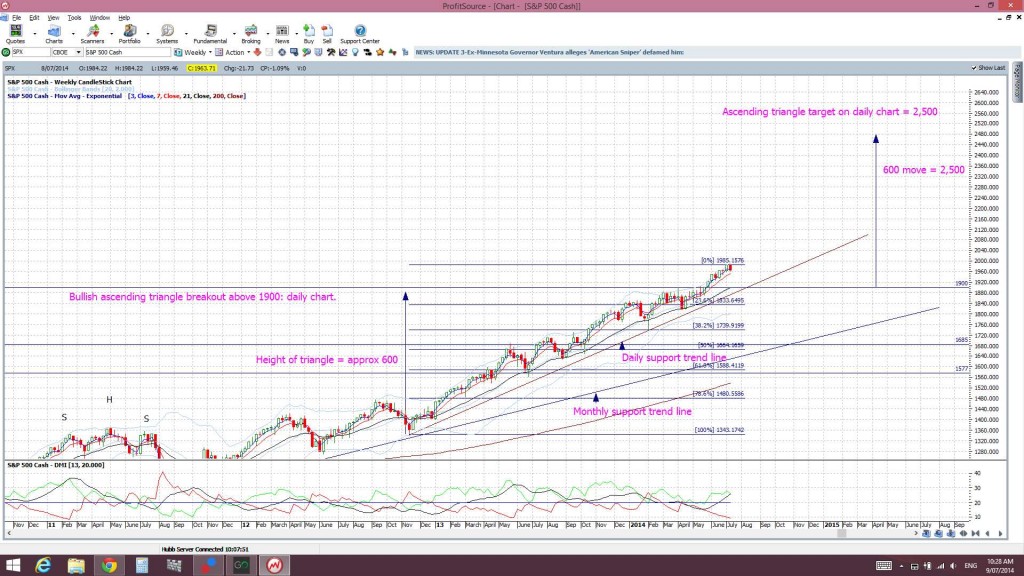 Wed 9th July (7 am)
FX markets have remained fairly choppy ahead of today's release of a batch of high impact data: Chinese CPI, USD FOMC Minutes and a speech from ECB Draghi. Stocks remained nervous ahead of earnings and the S&P500 gave another great 30 min trend trade opportunity again for the US session: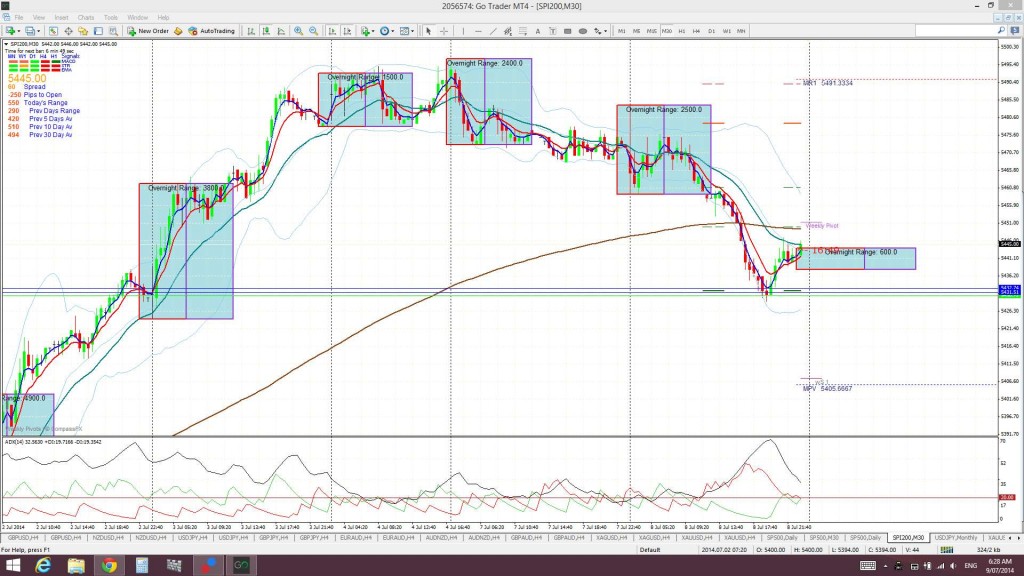 Market bears are getting all excited again but they might have a bit of a wait for any firm validation as the S&P500 index is still a fair way above the support of the daily trend line: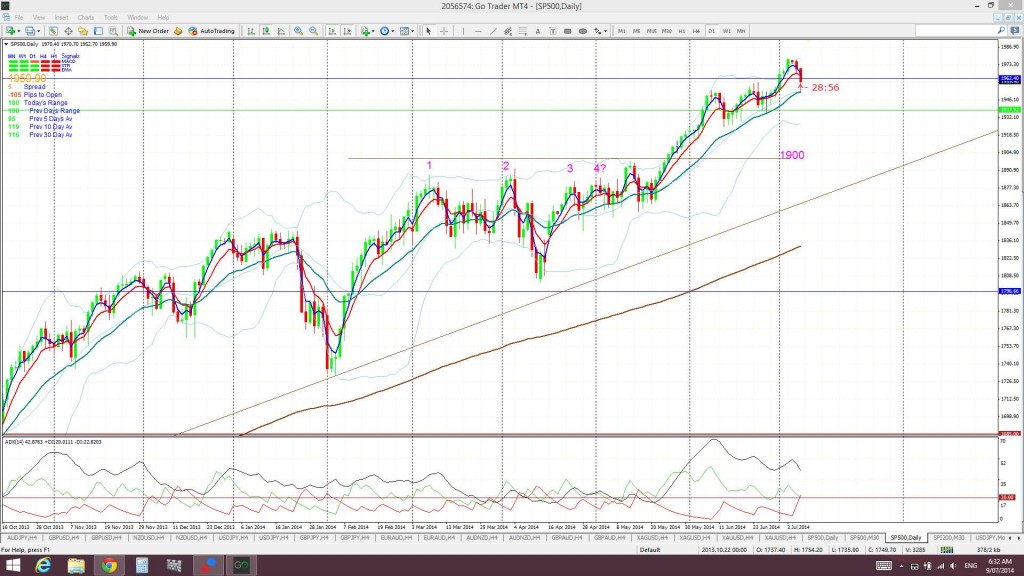 I note, with much interest, that Alcoa (AA) has just come out after market close with positive earnings and revenue and has beaten expectations on both counts. AA is often referred to a 'bellwether' stock and, as such, I'll be keen to see how the market absorbs this news for the next US session.
Indices:The USDX continues to struggle to get above the resistance of the weekly 200 EMA: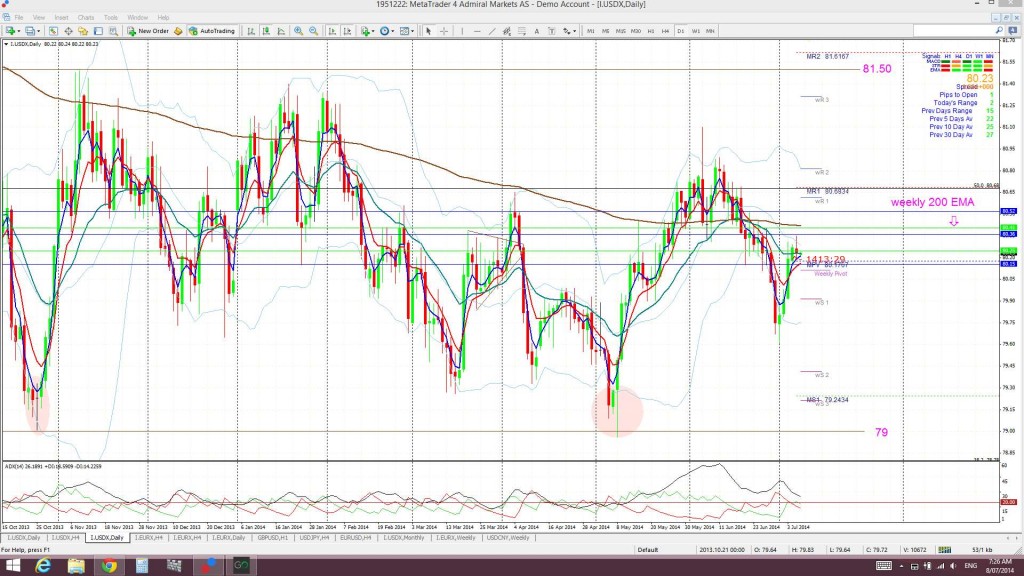 EURX: this continues to hold above the weekly support trend line, the weekly 200 EMA and the weekly Cloud: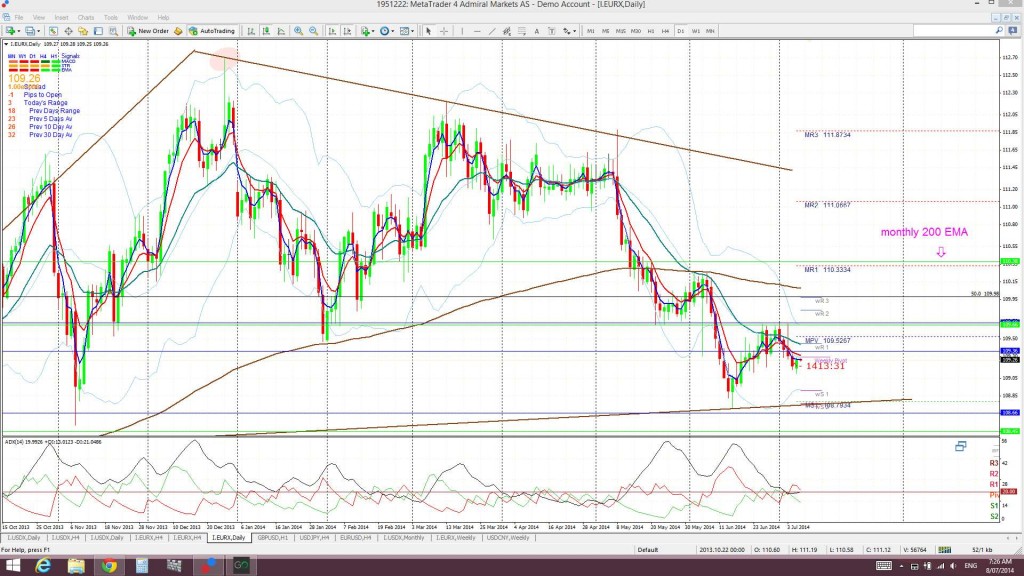 Silver and Gold: these two really seem to be pinning their hopes on today's FOMC minutes. Both are still range bound within clearly defined trading channels and waiting for some sort of a kick start:
Silver: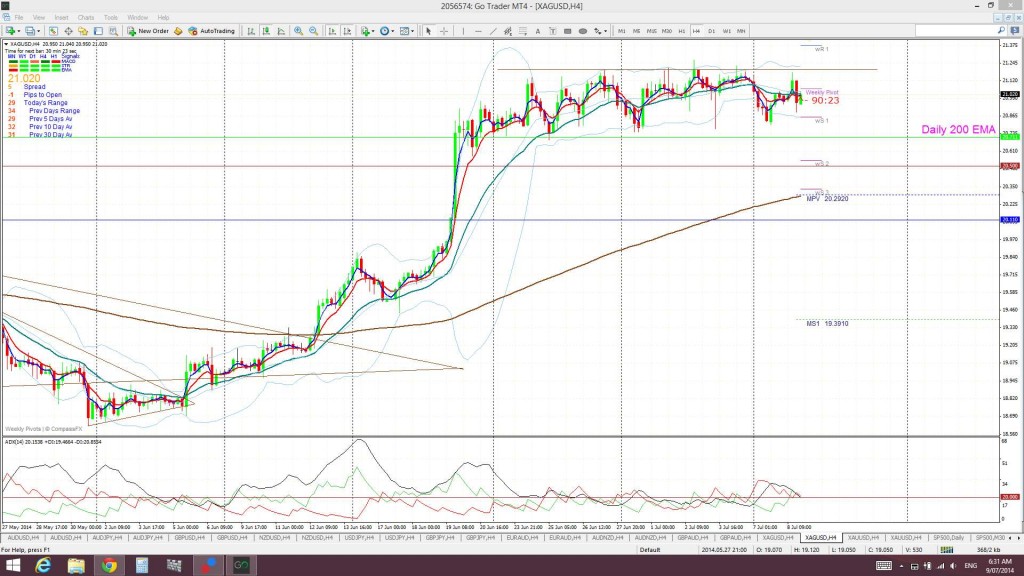 Gold: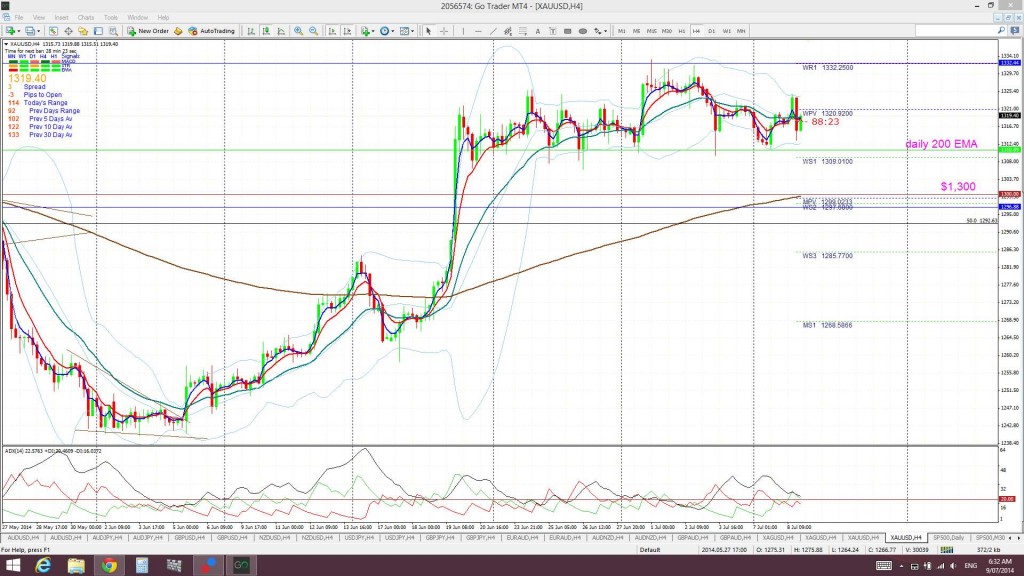 TC Signals: There were two TC signals yesterday but I preferred to wait to see if either of them could close above key resistance levels. Neither the A/U or Kiwi managed to close above their key resistance points for their daily candle close. Watch both today though around Chinese CPI news.
A/U: not able to hold a daily close above 0.94: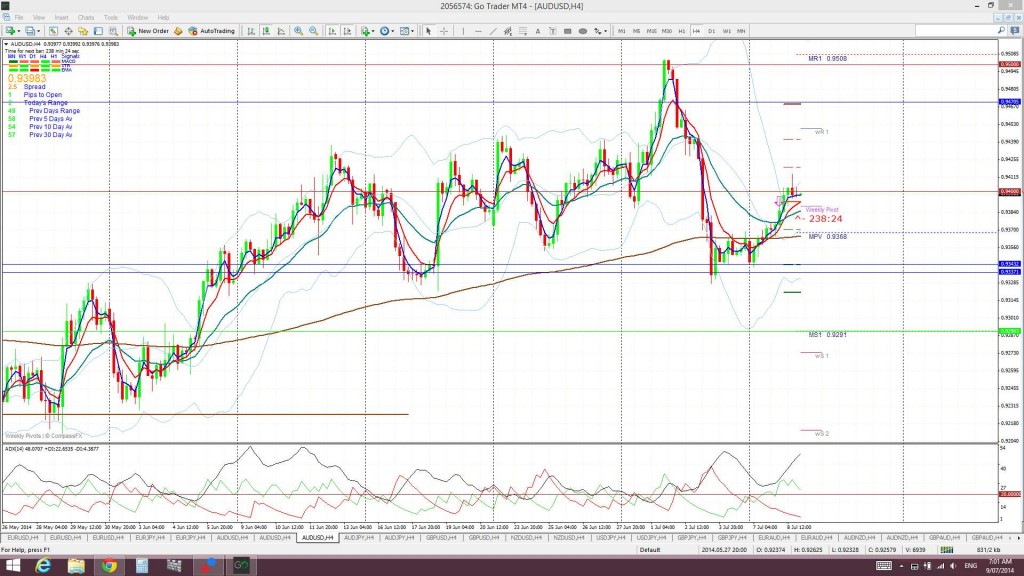 Kiwi: hasn't managed to close above the 0.88 yet: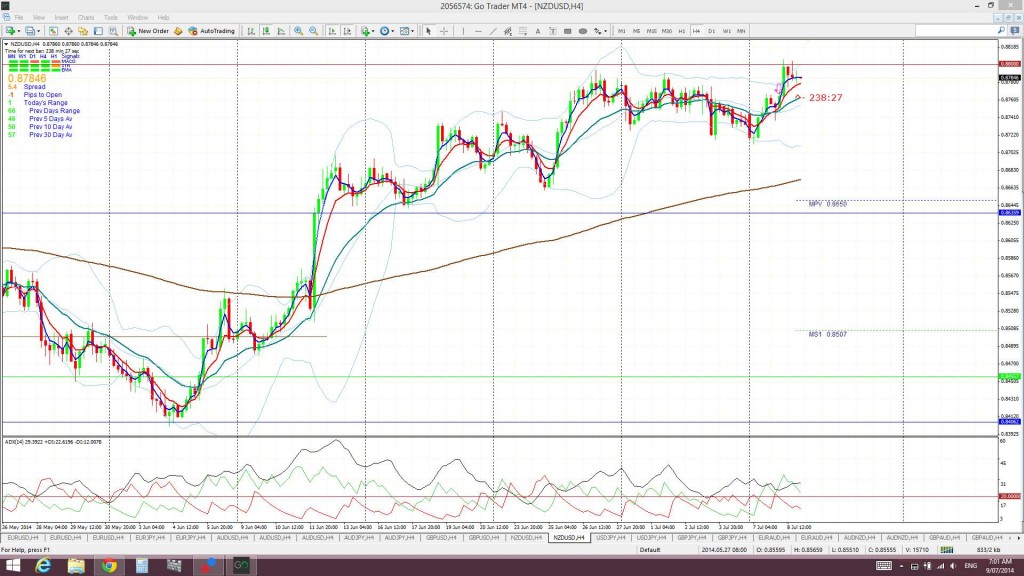 Other FX: Much weaker than expected GBP Manufacturing data overnight gave the GBP a knock but it hasn't fallen as far as one might have expected. It, too, seems to be hoping for some relief, courtesy of FOMC minutes.
E/U: chopping higher and still holding above major support. This pair has the 'double whammy' of ECB and FOMC minutes playing into tonight.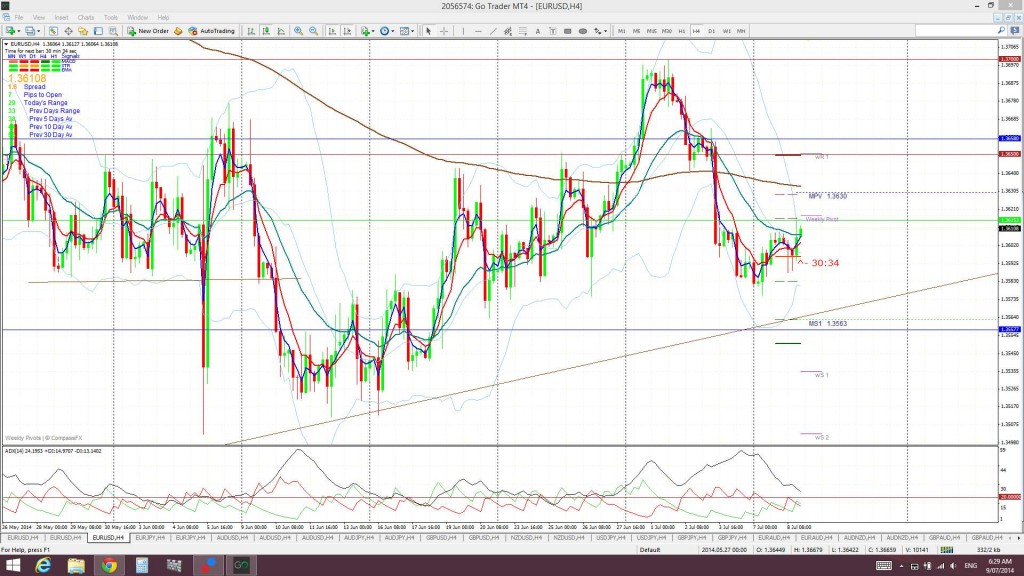 E/J: has drifted lower but holding above support: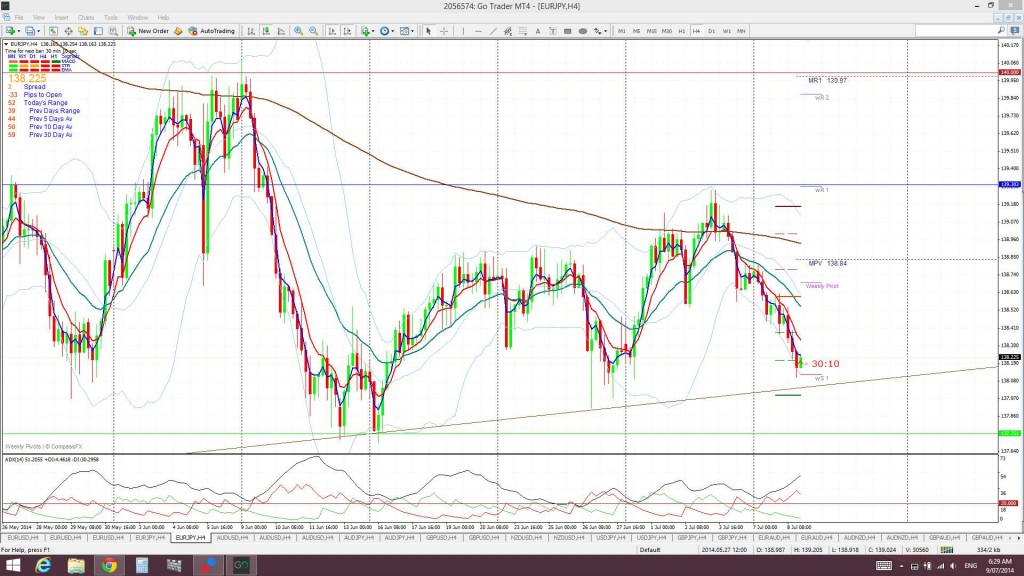 A/J: no momentum here yet. Watch today around Chinese PMI though: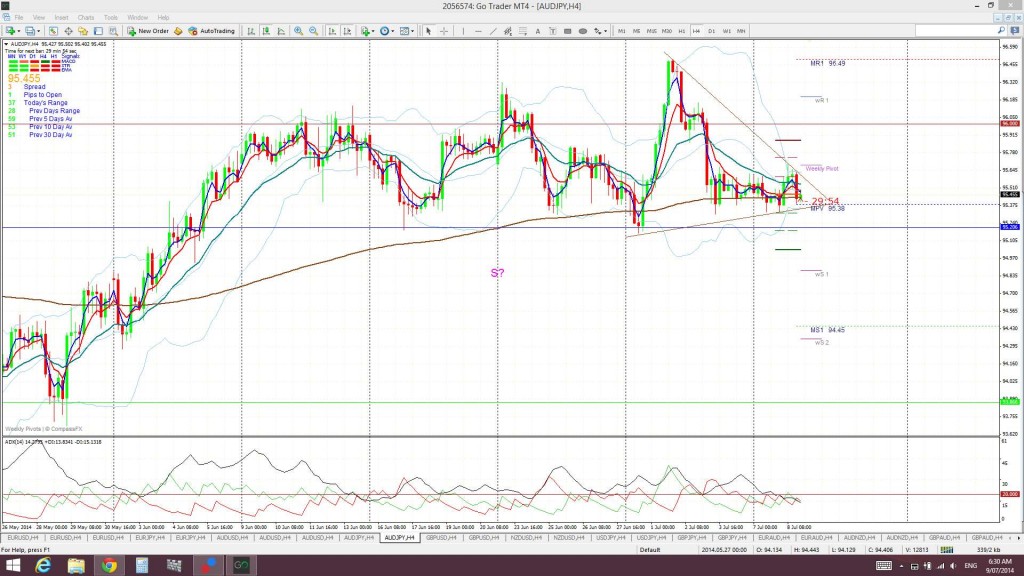 Cable: has held up surprisingly well given the weak GBP data overnight. I had hoped for a deeper pull back back to 1.70 but this hasn't evolved as yet. Watch trend lines around FOMC minutes.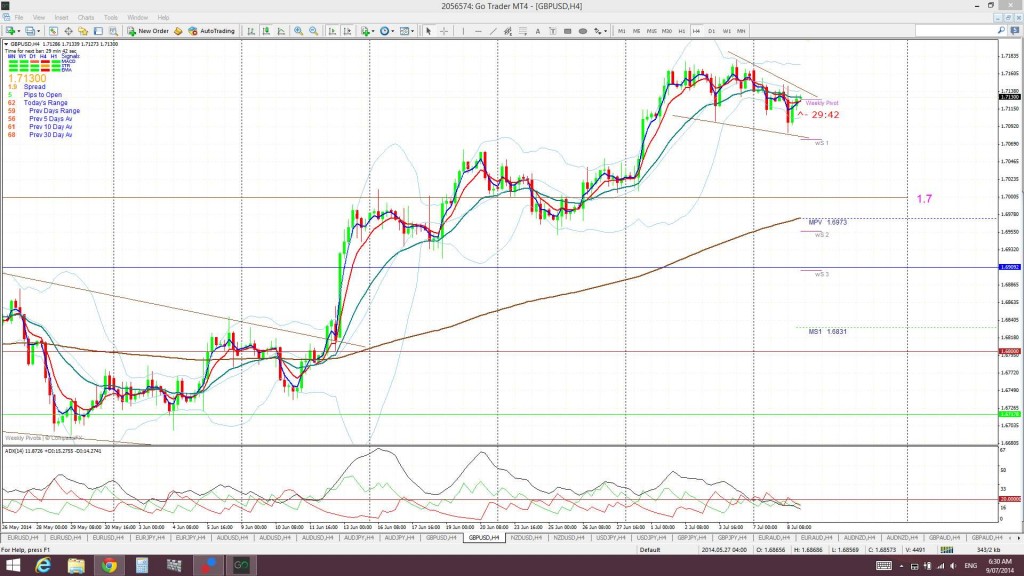 U/J: chopping lower and keeping in step with the Nikkei and S&P500: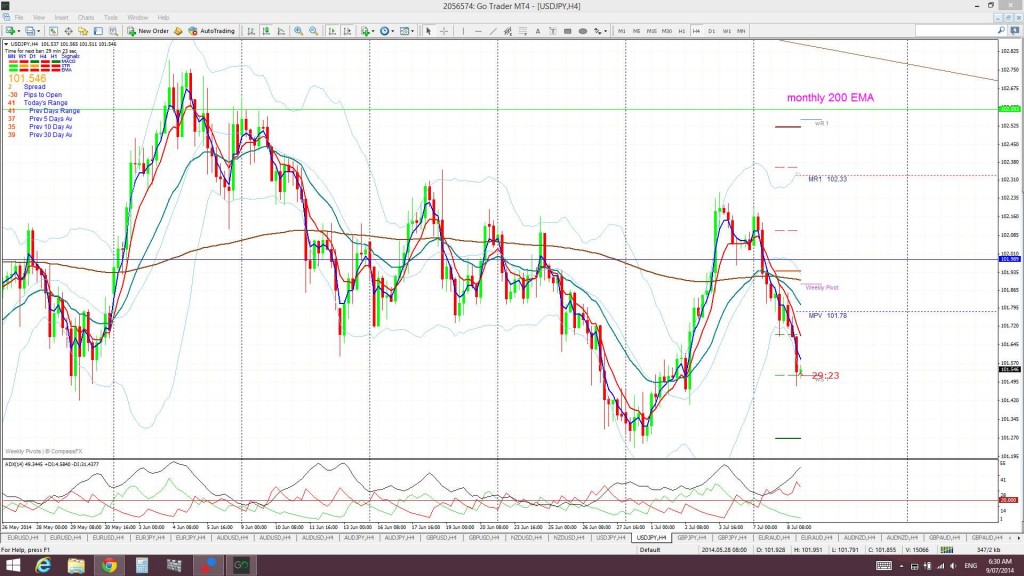 GBP/JPY: also chopping lower. I had hoped for a pull back to 173 but we haven't got there yet either!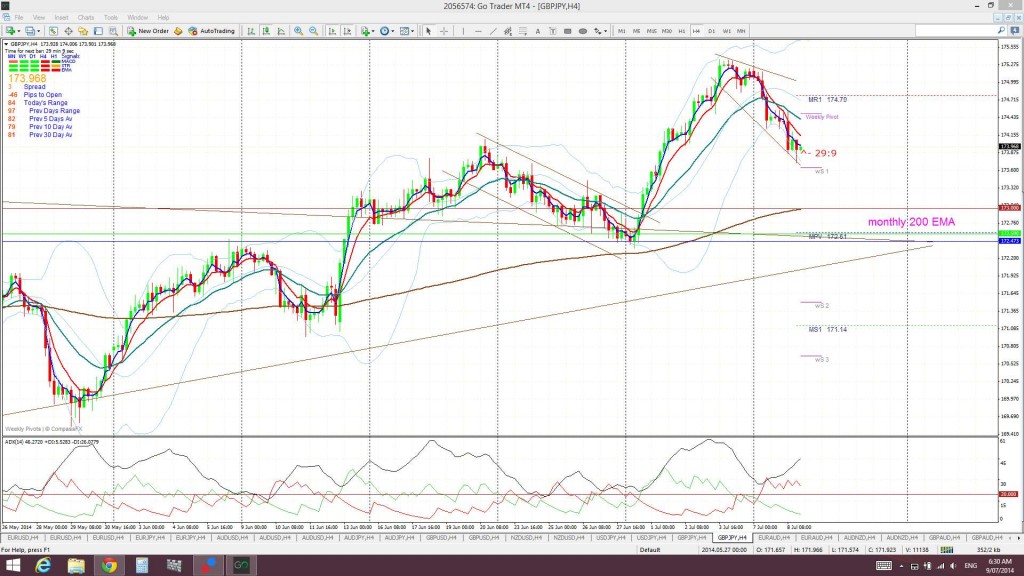 EUR/AUD: choppy as both the EUR and AUD carve a bit higher: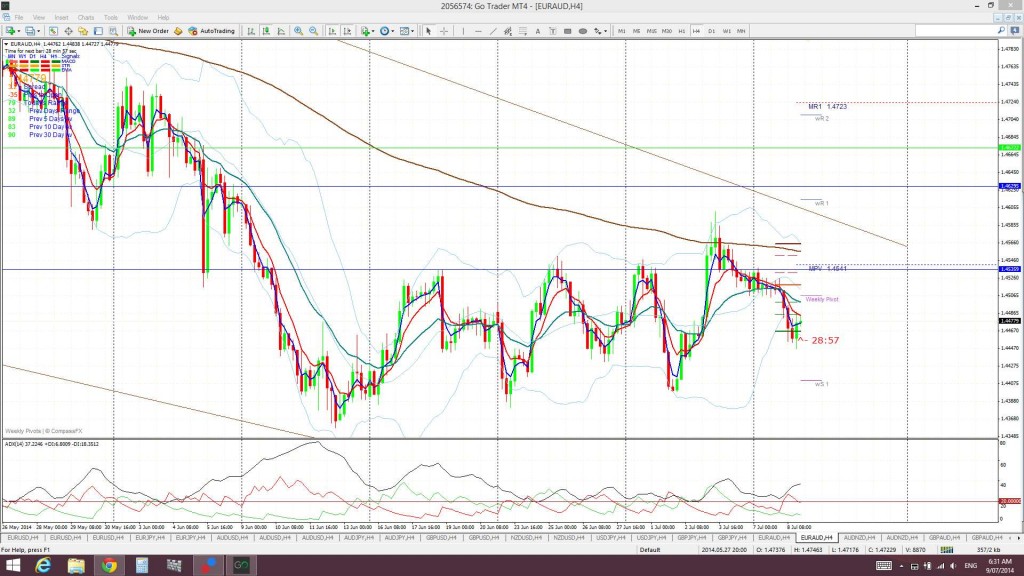 AUD/NZD: choppy as both the AUD and NZD carve a bit higher: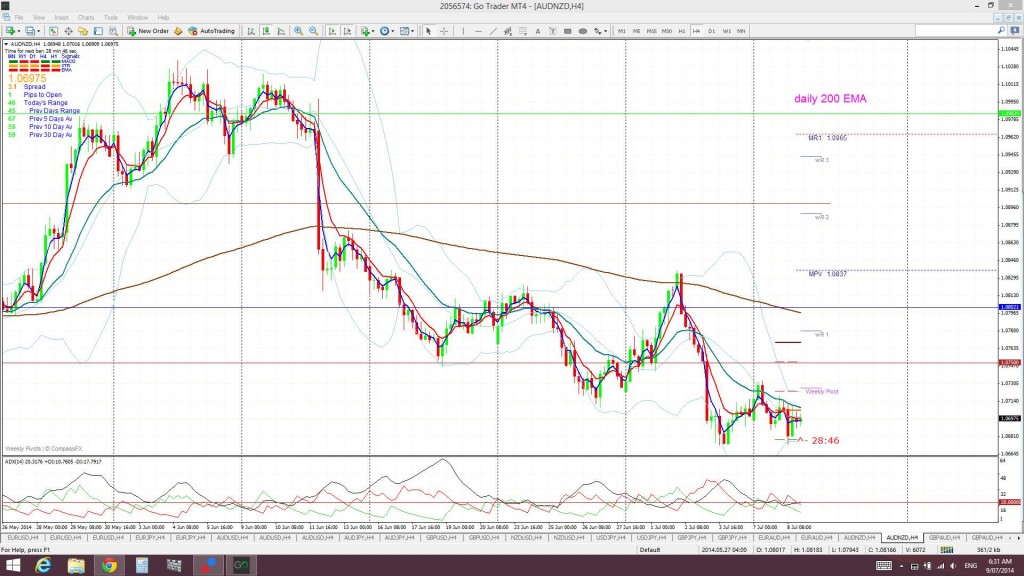 GBP/AUD: a bit of a messy pull back: