Bitcoin is still struggling near the long-term weekly chart 61.8% Fibonacci level but momentum continues to decline. I'm still on the lookout for the next momentum-based move here.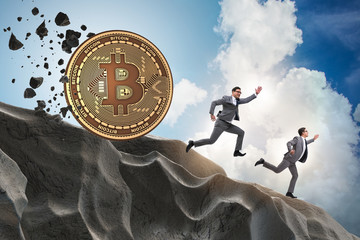 BTC/USD weekly: the weekly chart's 61.8% Fibonacci is near the $8,000 level and Bitcoin has been struggling to hold near that region over the couple of weeks. Price action has pulled back significantly from the highs near $20,000 but note how momentum has been declining for all of that time and continues to do so. I'm on the lookout for the next momentum-based move on this time frame chart:
BTC/USD daily: the daily chart shows there has been momentum with this last leg lower and this is bringing the previous low, near $6,000, into greater focus. Whilst the 61.8% fib remains the bigger level to monitor, the $6,000 level will be one to watch for any potential support by way of a 'Double Bottom'. Thus, keep an eye on the $6,000 level for any new make or break: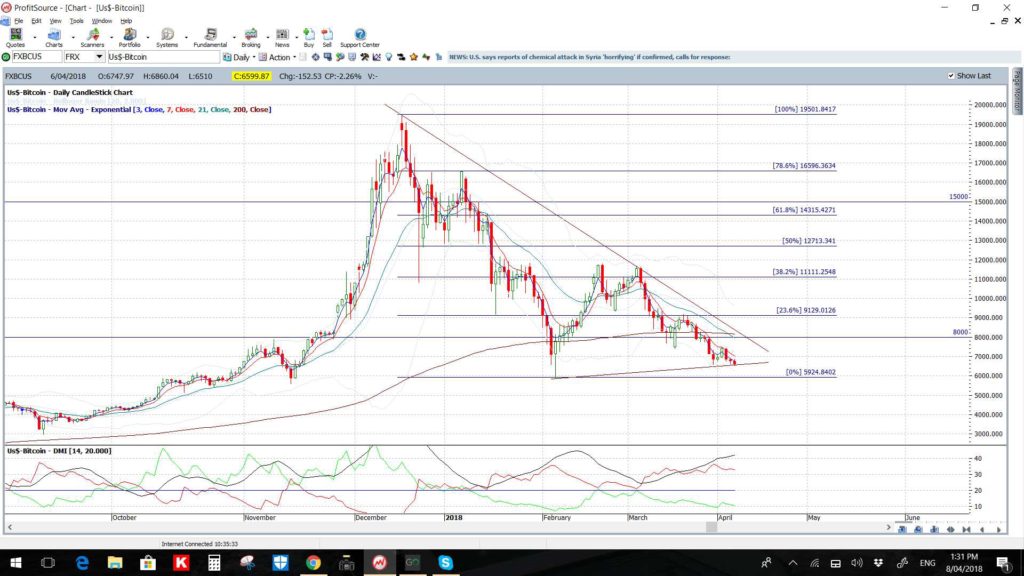 BTC/USD Elliott Wave: the current price action is certainly not encouraging however I currently still see potential for BTC/USD to fulfill this Elliott Wave profile. However, any break and continued hold below the $6,000 level would undermine this set up.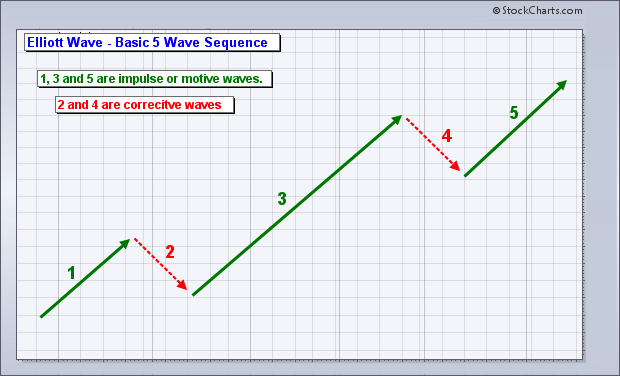 Summary: BTC/USD is struggling to hold near the weekly chart's 61.8% fib level although momentum is declining on this time frame. There is bearish momentum still in play on the daily chart time frame and this is bringing the recent lows near $6,000 into focus for any new make or break move and, perhaps even, a potential 'Double Bottom'. 
TC Upgrade Reminder: Recall that I am upgrading my website so please be patient throughout this process in case access is impacted at all. My blog site started rather humbly as a method of distraction for me back in 2011 when I was undergoing chemotherapy. During that time it has evolved to be a more professional site where I post charts and detailed technical analysis on numerous trading instruments for free and on a very regular basis. The roll over to the new site will, hopefully, take place next week and part of this change will involve a small subscription fee, of $10 AUD per month, for access to SOME of my weekday Posts and ALL of my weekend Posts. I consider this a modest cost for my intellectual property given the time taken to prepare and post the various articles of analysis. I have enjoyed a lot of support over the years and received abundant positive feedback and I hope this relationship can continue with my many followers. 
May-June 2018:  Just FYI: I will be spending the last week of May and the first three weeks of June in the UK giving my TC system a thorough workout during the European and US trading sessions.