The EUR has been the mover on the day and, despite the global fundamental picture painting otherwise, it sure looks to be getting its groove back. So does my TC system with three new signal giving up to 690 pips and still open.
EURX weekly: this bullish 'inverse H&S' looks to be forming up with the index testing the 'neck-line' region.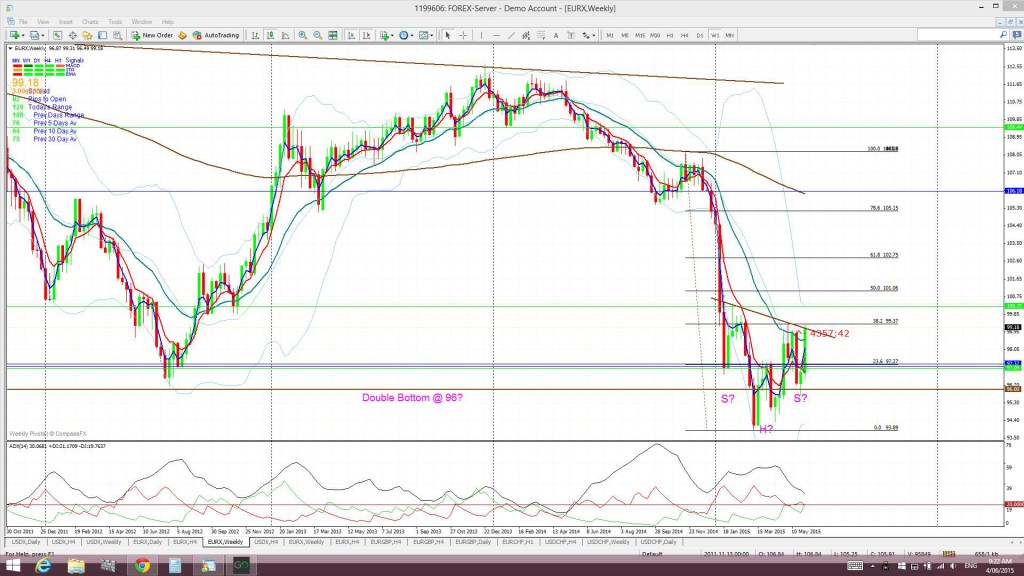 USDX weekly: this is still range bound between 100 and 92.50. However, recent price action is giving this a bit of another Bull Flag appearance. Thus, there is still potential for bullish recovery here: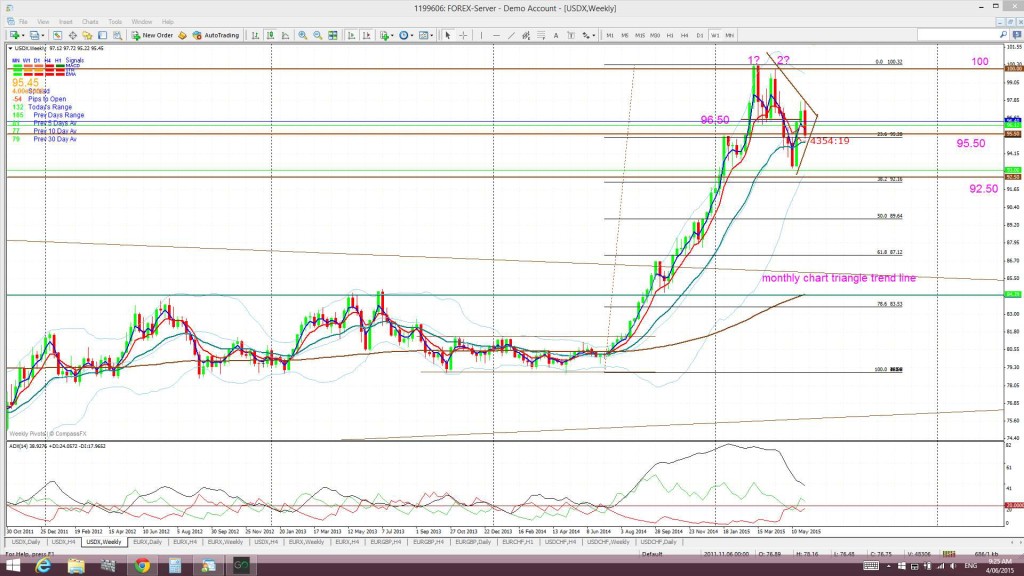 FX Index alignment: The FX indices are back in alignment for 'Risk On' or LONG EUR and SHORT USD trading. This evolves when the USDX is below the Cloud on the daily and 4hr time frame and the EURX is above the Cloud on the daily and 4hr time fram. Thus, it is of little surprise to me that the three recent TC signals have given such good moves, especially the EUR based ones.
TC Signals: The three TC signals have yielded 690 pips!  The E/J and EUR/NZD have the potential to move much higher IF a Greek-debt deal is struck.
E/J: this has given up to 340 pips and has triggered a weekly bullish 'inverse H&S breakout but there is an even bigger pattern brewing on the monthly chart:
E/J 4hr: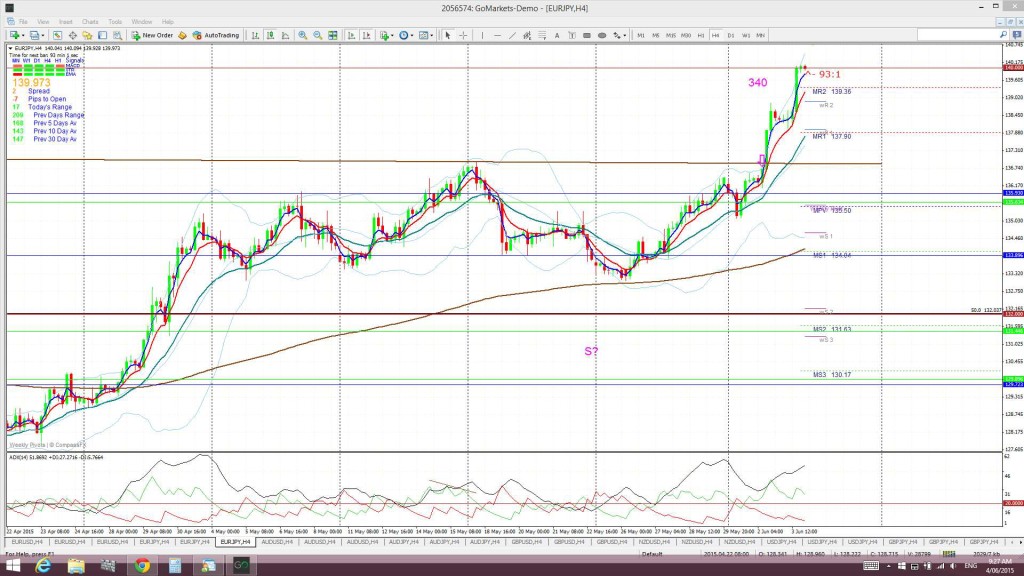 E/J weekly: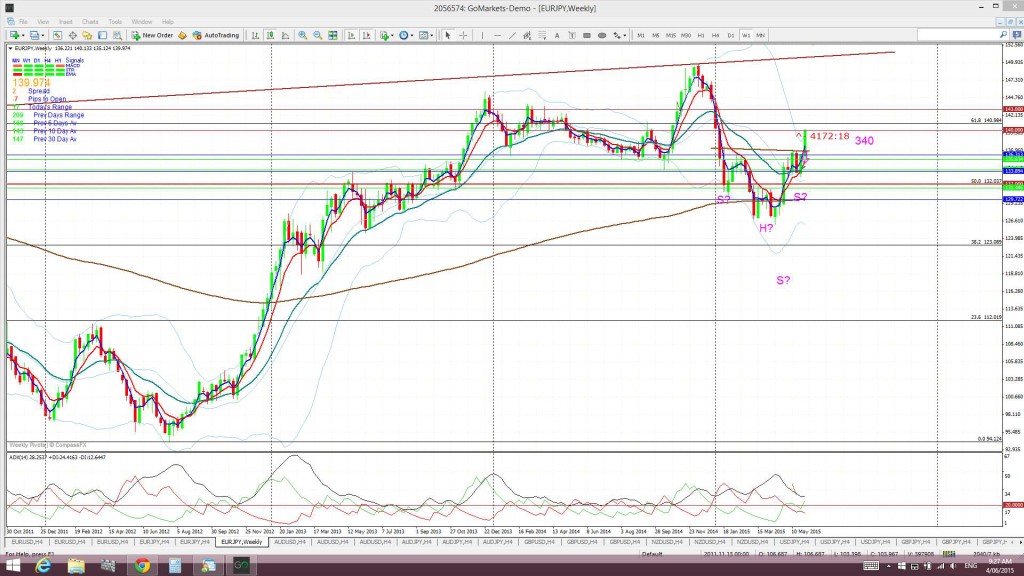 E/J monthly: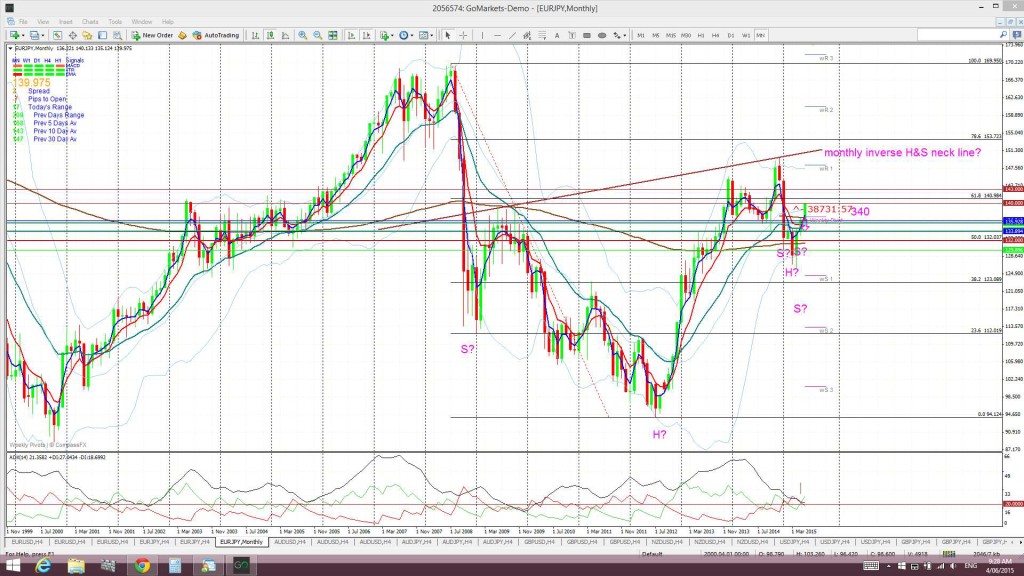 A/J: has given up to 120 pips. A daily triangle breakout looks to be forming up here. Watch for flows coming from today's AUD Trade Balance and Retail Sales data. As an aside, I have been at our local shopping mall lately, quite a large and major city one, and have noted the huge crowds there. Thus, I would not be surprised to see our Retail Sales data surprise to the upside!  All based on just my anecdotal observation and from the huge data sample of just me!
A/J 4hr: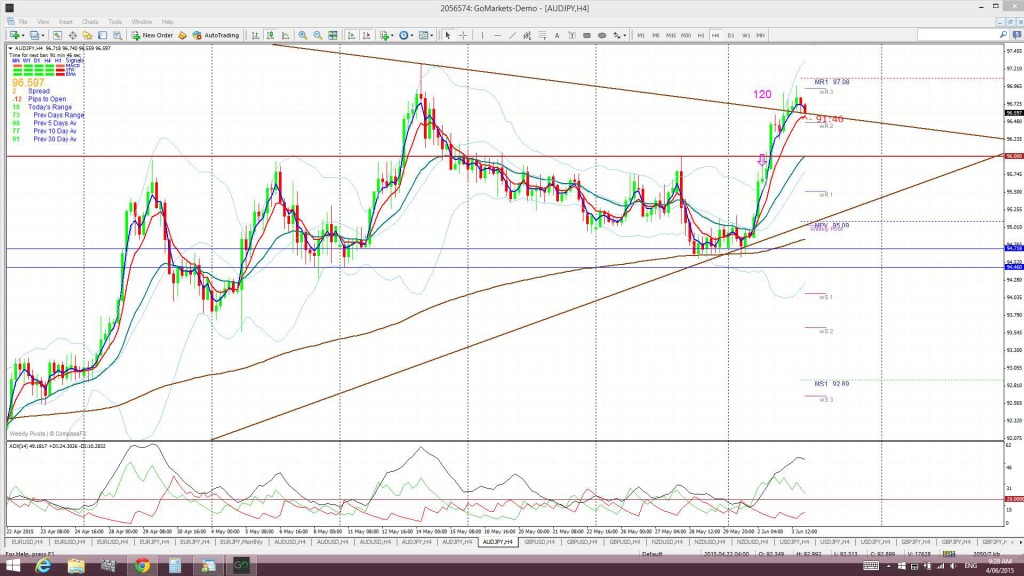 A/J daily: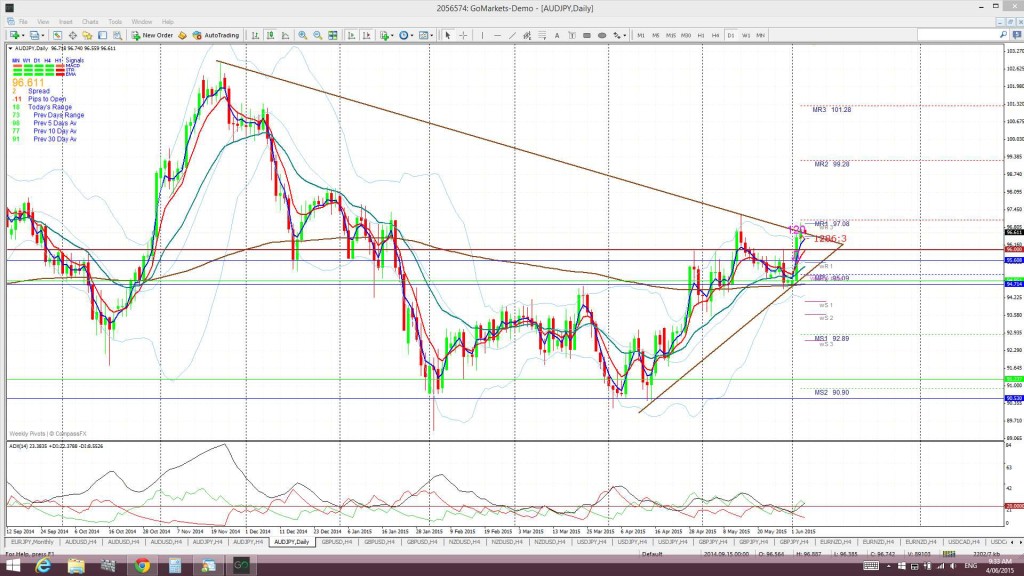 EUR/NZD: this signal has moved on to give 230 pips. Note how price action has stallled at the major monthly wedge trend line. A bigger bullish breakout looks to be brewing here; one noted on this blog site many weeks ago!
E/N 4hr: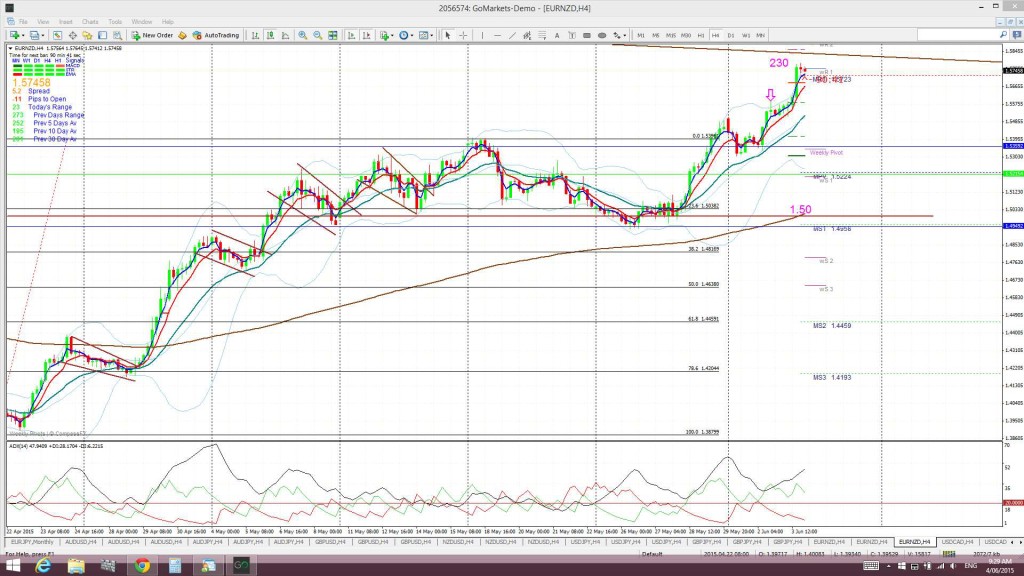 E/N monthly: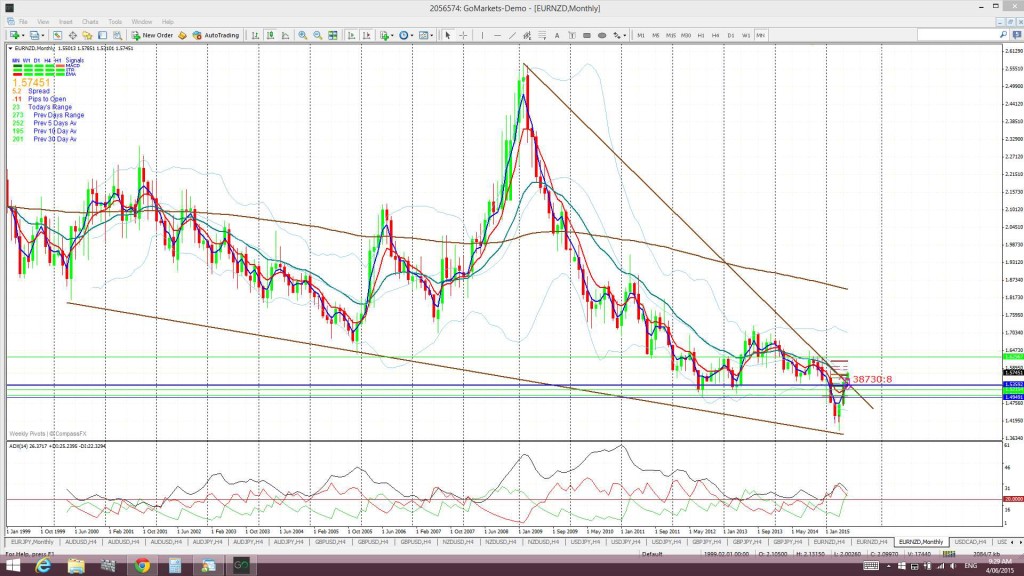 Other FX:
E/U: this has rallied to close the day back above the key 1.12 level. This is the 61.8% fib region of the major 2000-2008 swing high move. A bullish 'inverse H&S' looks to be brewing here too and thus the 'neck line of this will be worth monitoring for a possible new trade entry position:
E/U 4hr: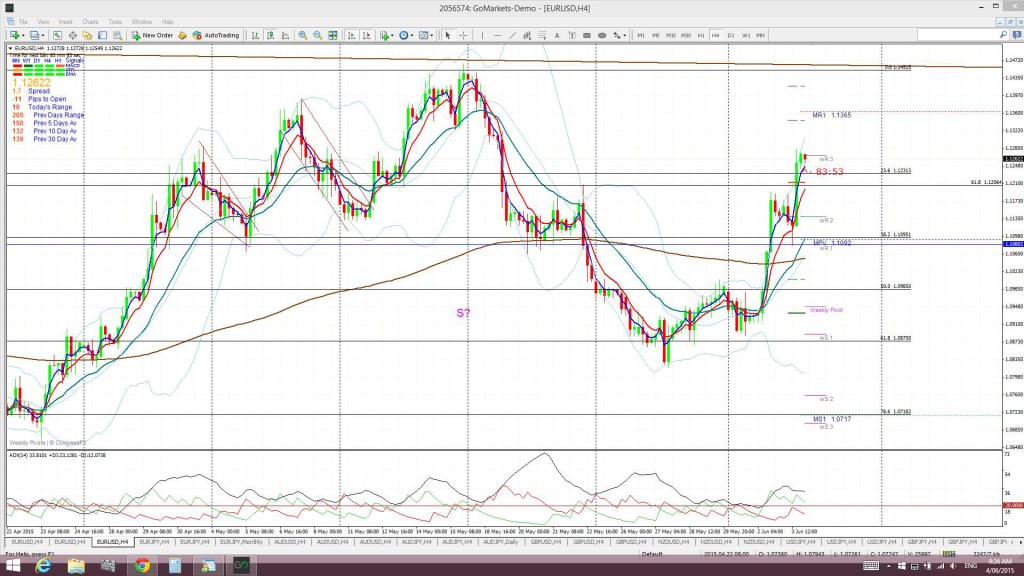 E/U daily: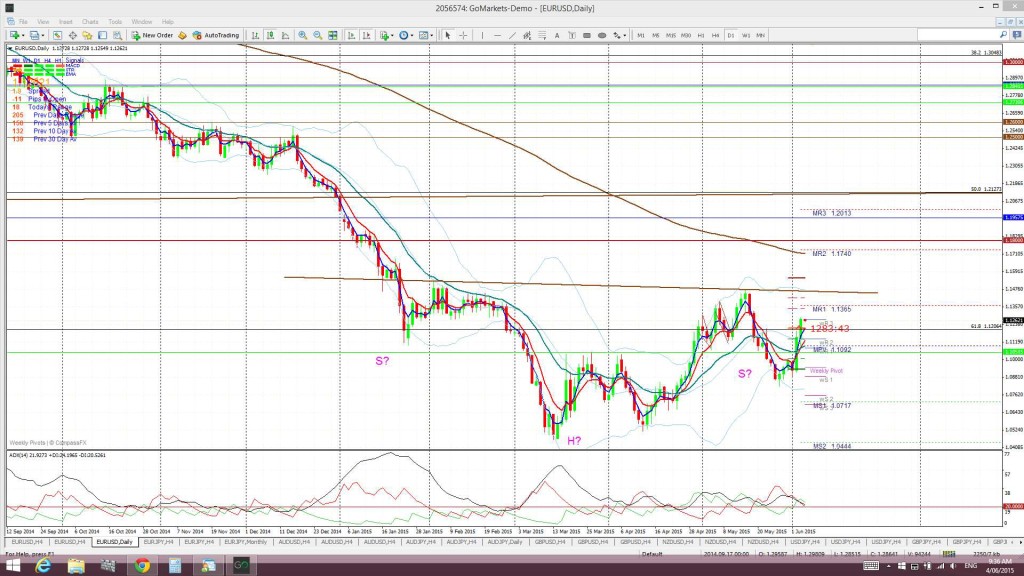 E/U weekly: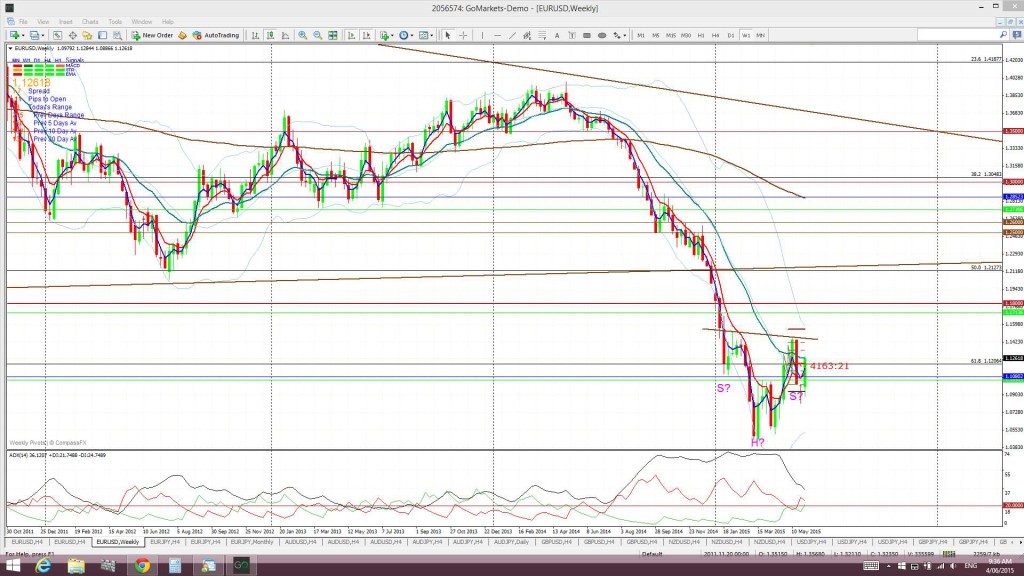 E/U monthly: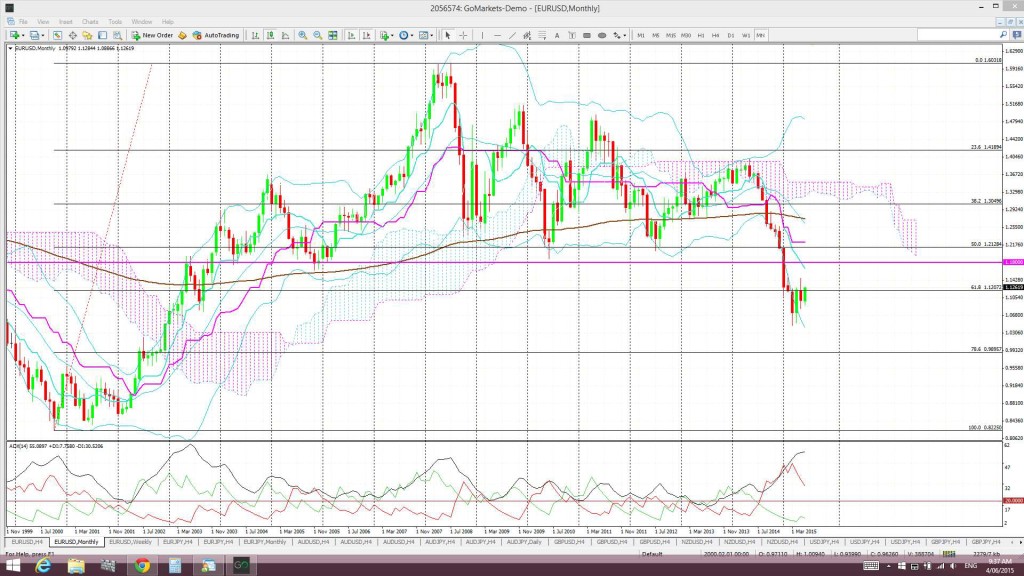 A/U: struggling at the 4hr 200 EMA but watch today after AUD Trade Balance & Retail Sales data: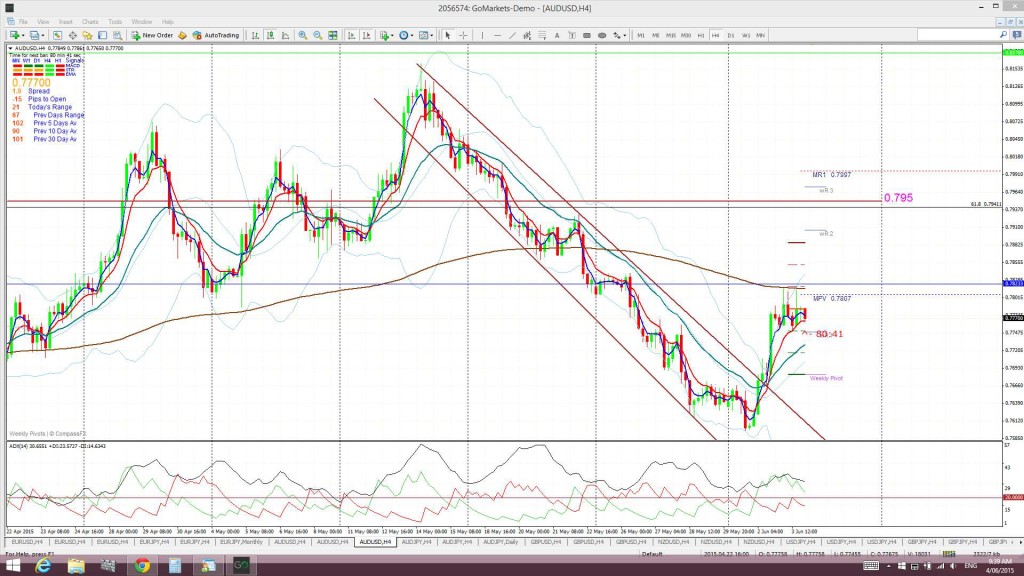 Cable 4hr: consolidating still with some mixed GBP data behind it and BoE Interest Rates ahead of it: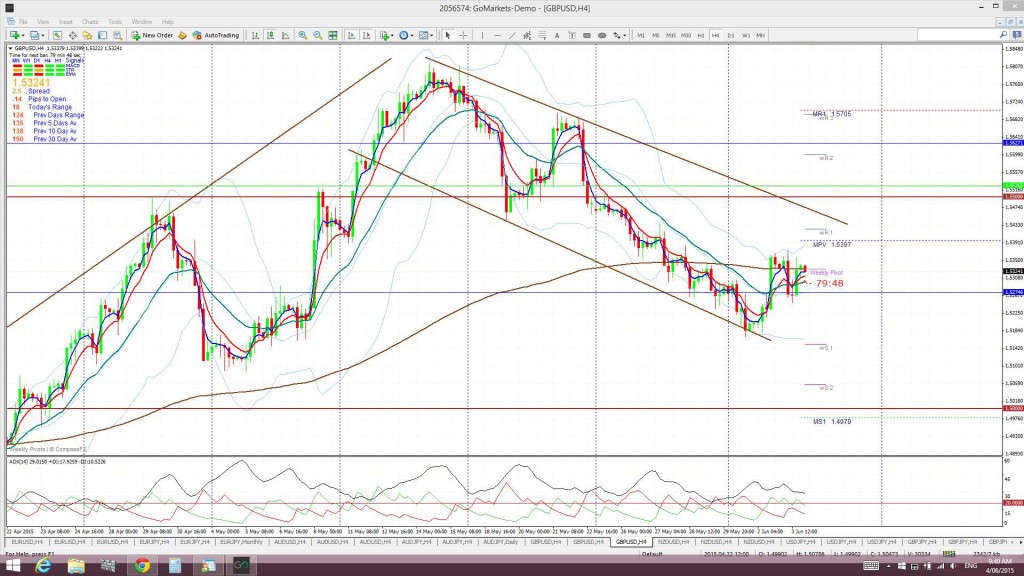 U/J 4hr: has held up fairly well considering the dip with the US$. Looks to be setting up within another Bull Flag style pattern. Watch for trend line breaks with momentum: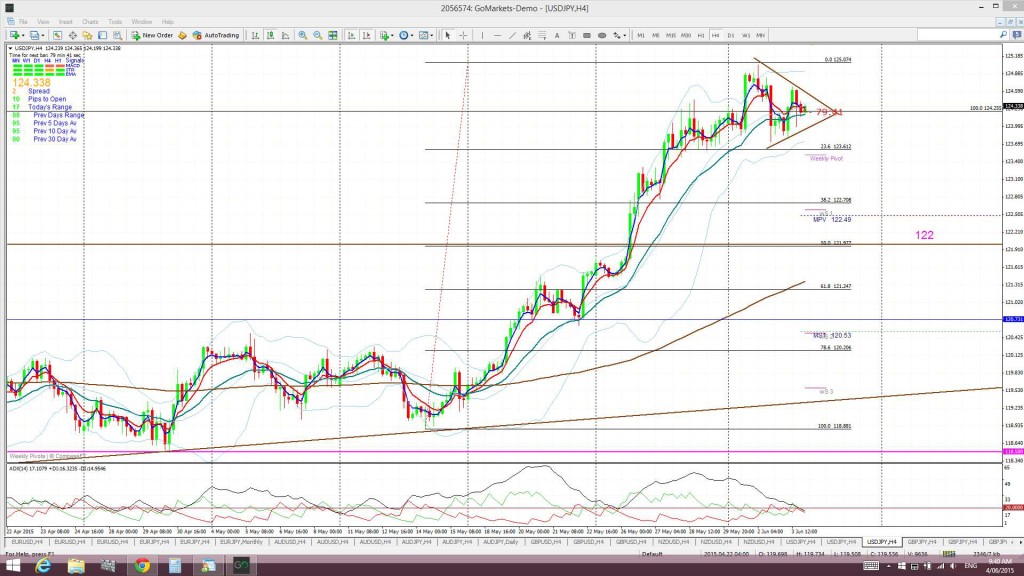 Gold: managing to hold above $1,180 support for now: