The DXY is a bit lower but there hasn't been a lot of change since yesterday's update. It feels like the markets are marking time whilst waiting for the next event to trigger some decent move. The S&P500 is above 3,000 BUT the big test will be to see if the index can close the week above this key psychological level.
Data: watch for impact from AUD Private Capital Expenditure US Prelim GDP, Pending Home Sales and Weekly Unemployment data.
Earnings: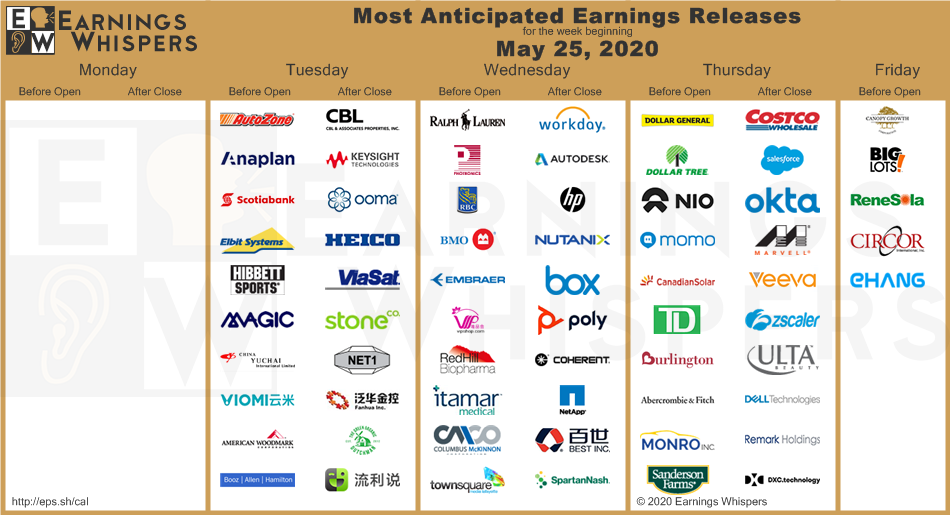 DXY daily: a bit lower again today and momentum looks to be edging upwards just a bit. Watch for any continued weakness here as this will impact Forex pairs.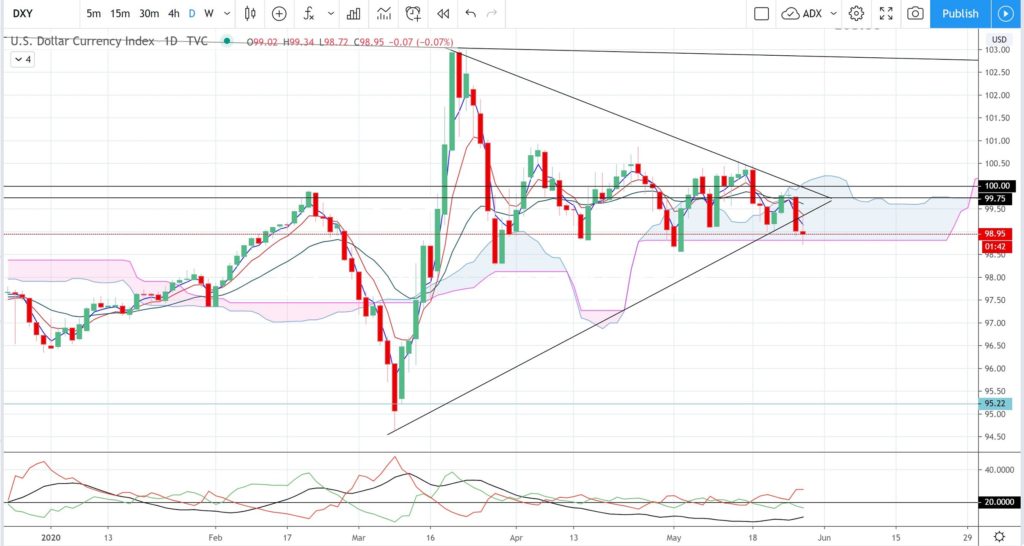 Currency Strength Indicator (daily): most trading flat and still rather bunched: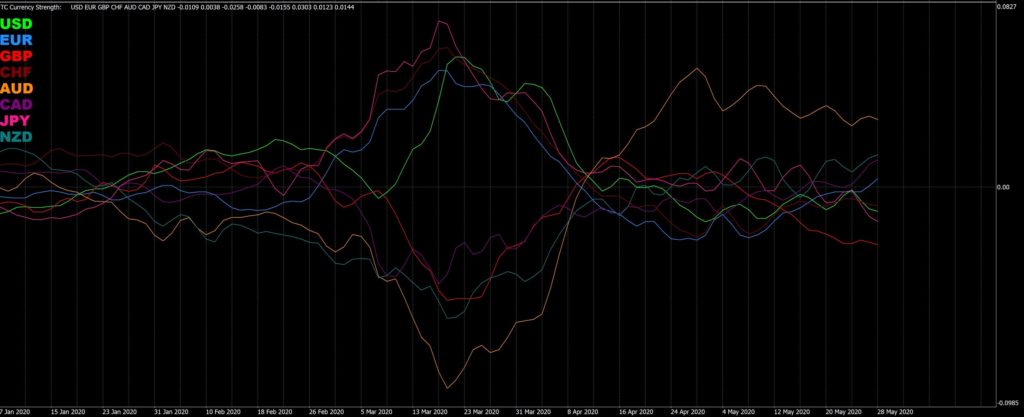 Trend line breakout:
S&P500 4hr: is above the 3,000 level BUT for how long?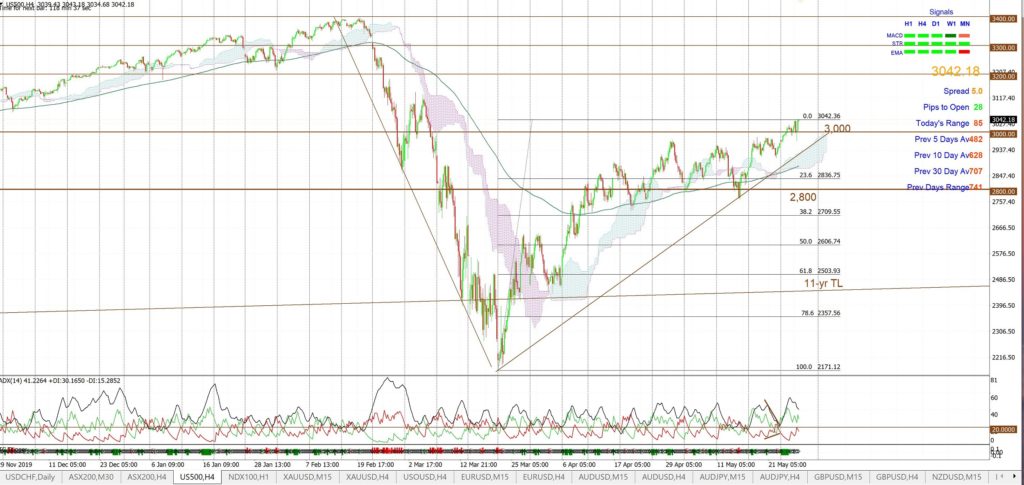 ASX-200 4hr: has given up to 200 points in the TL b/o so watch for any push to the key 6,000 level: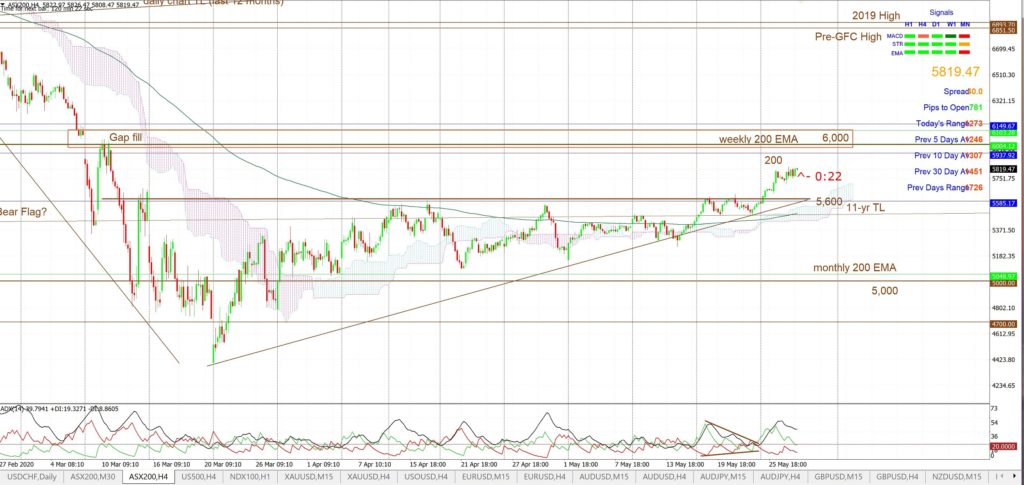 Gold 4hr: This TL b/o has given up to $25 but watch the $1,700 for any new make or break: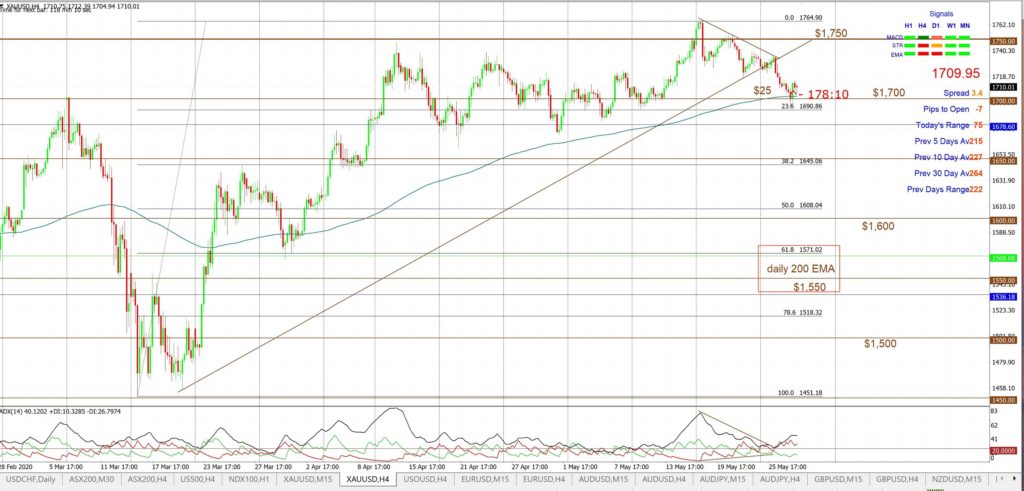 Oil daily: watch for any breakout from the Cloud: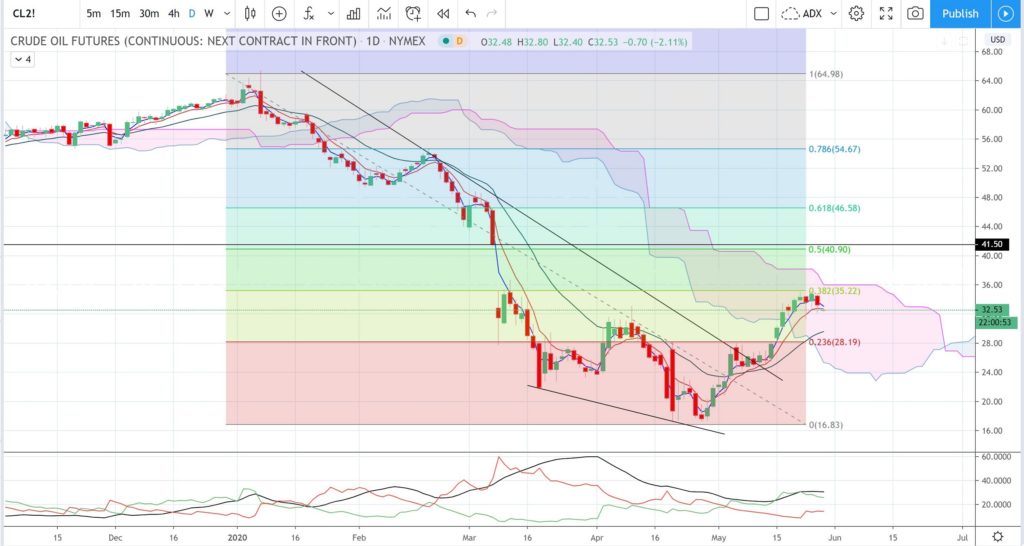 EUR/USD 4hr: This new TL b/o has not given much yet but keep watch of 1.10 for any new make or break: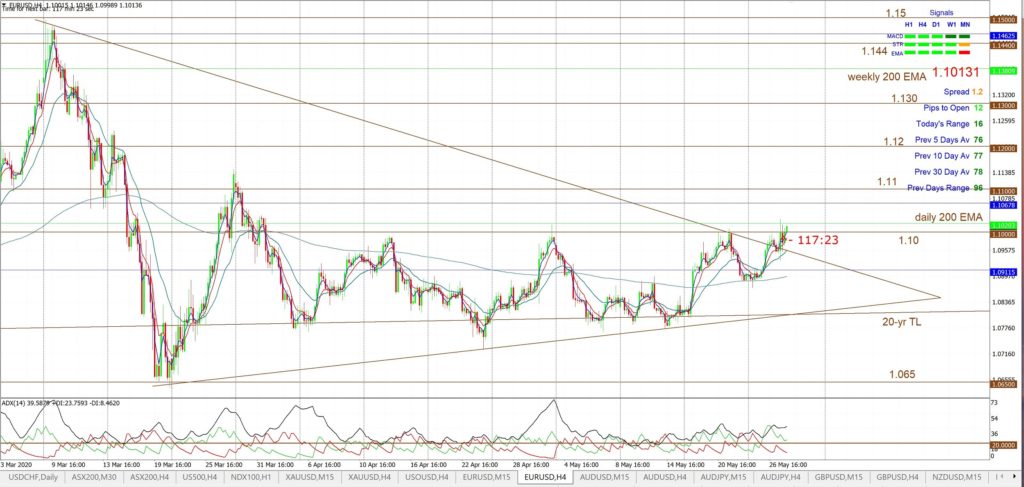 AUD/USD 4hr: This TL b/o has stalled at 50 pips but watch the support TL below and 0.67 above for any new make or break: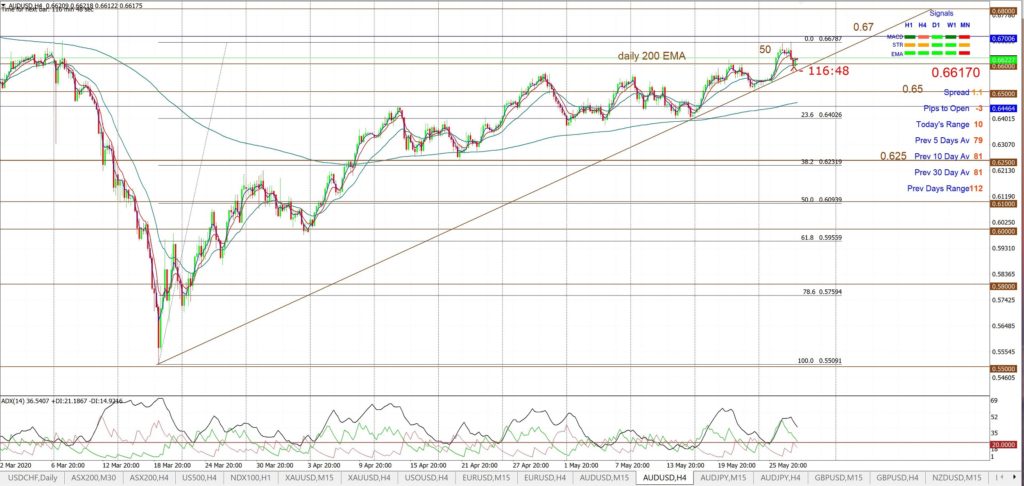 AUD/JPY 4hr: This TL b/o has stalled but watch the 71 below and 72 above for any new make or break: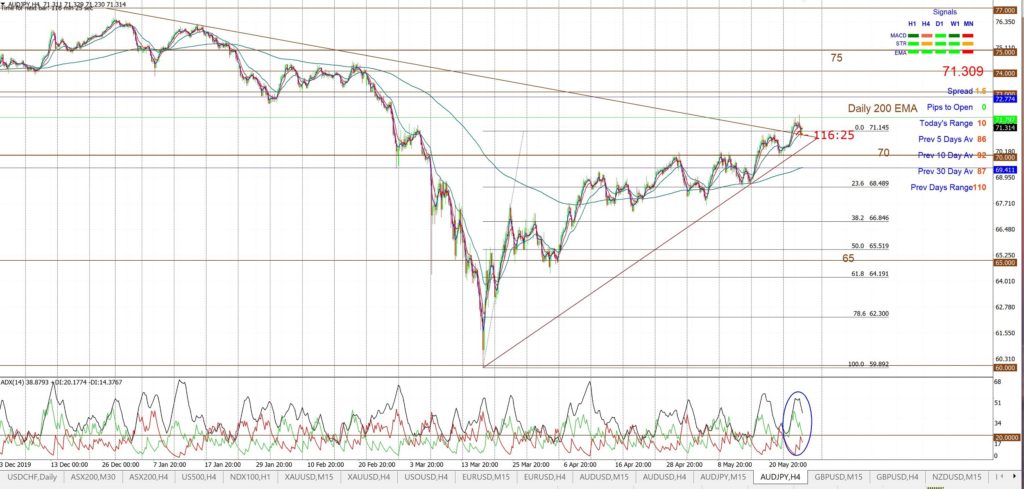 NZD/USD 4hr: This TL b/o has stalled at 100 pips but watch the support TL below and 0.625 above for any new make or break: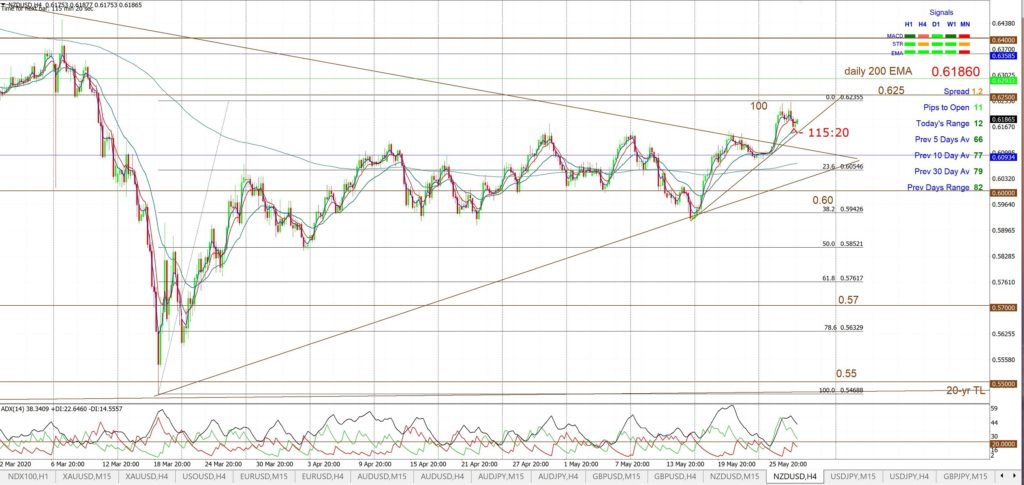 Other markets:
USD/JPY 4hr: watch for any new momentum TL b/o: