Thurs 18th Sept
Indices: the USDX is trading higher following FOMC and has broken up and out of the 4hr flag pattern. The weekly chart's 'Triple Top' has not been avoided yet though. I'm not too sure why it is rallying given the content of the Fed statement. Maybe it just wants/needs to test the full extent of technical resistance here? The monthly bear trend line and 78.6% fib are still just above current price:
USDX 4hr: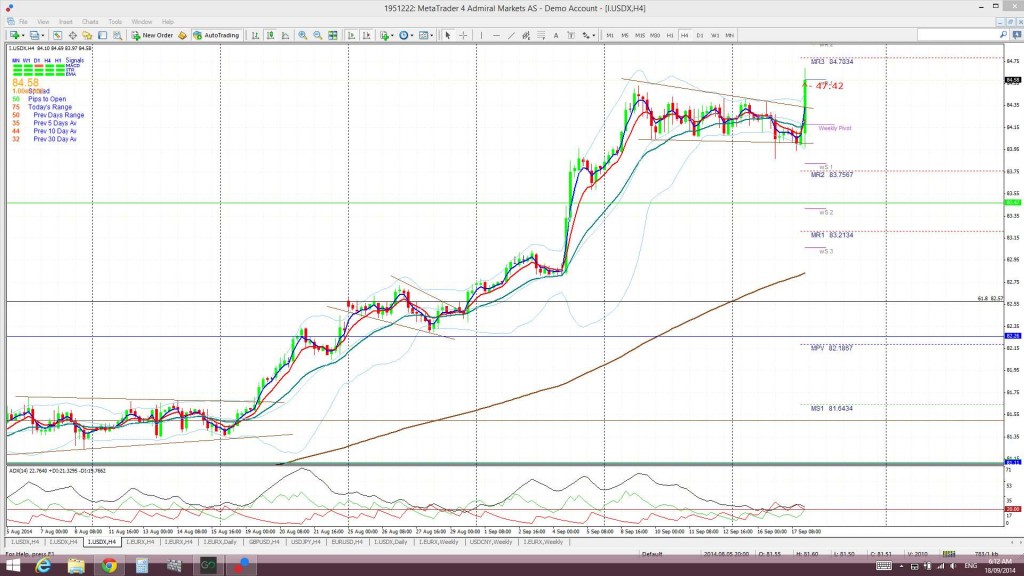 USDX daily: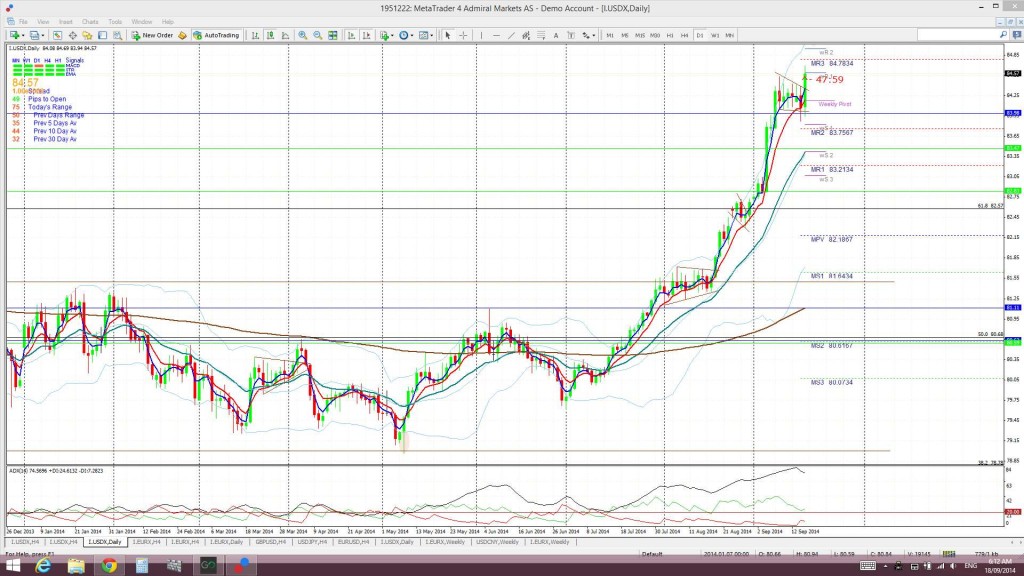 USDX weekly: still showing a 'Triple Top' forming up:
EURX daily: trading lower in the wake of FOMC and a stronger USD: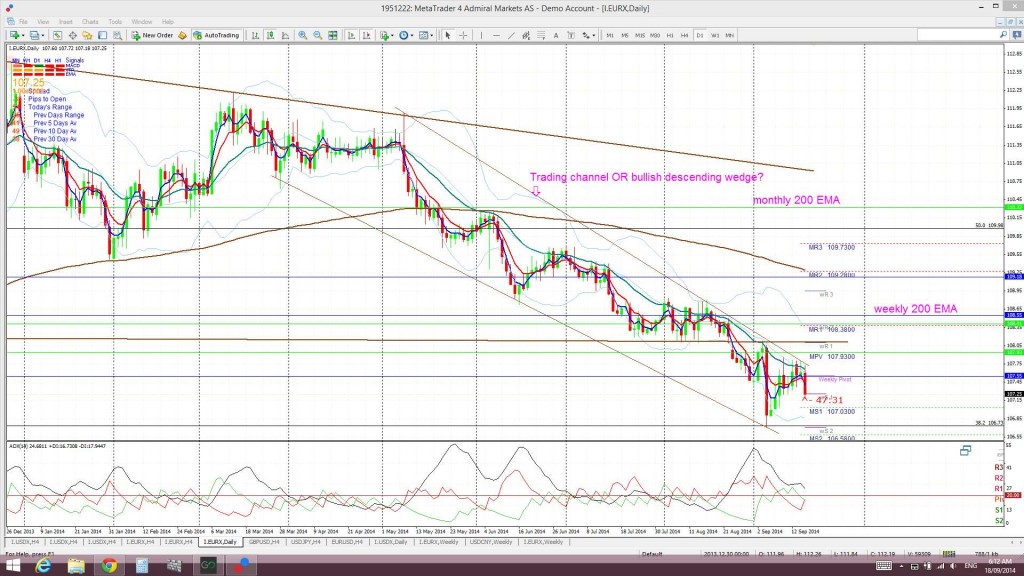 This is what the major US stock market index thought of FOMC. In a word...confused!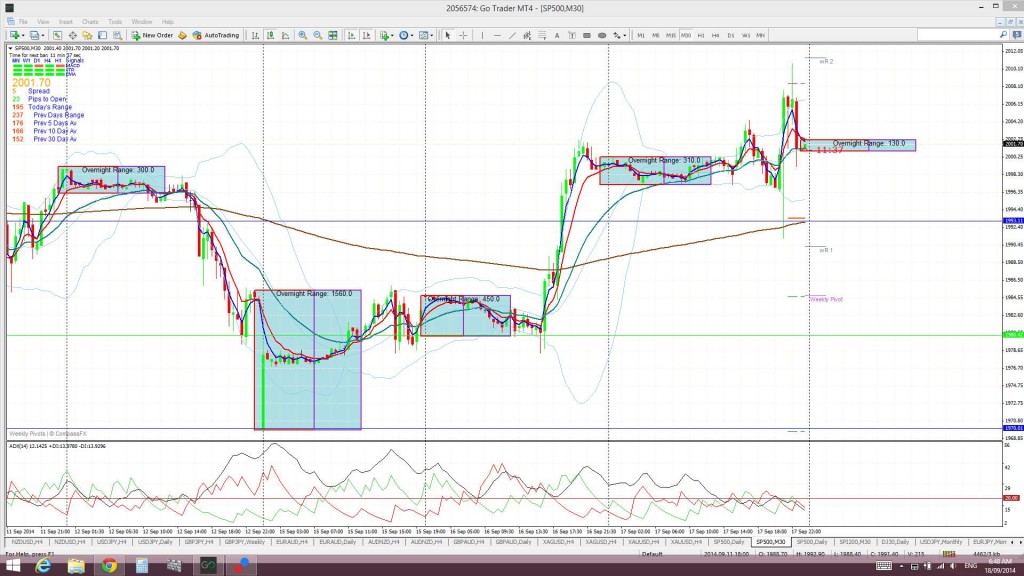 Forex: FOMC is out of the way but there is major data still to come this week that will have considerable impact on CHF, GBP, EUR, NZD, CAD and USD currencies and with flow on effects to other currencies. Traders need to watch their trading calenders.
TC Signals: there were two TC signal prior to FOMC, one valid and one not valid, yet both have moved on considerably.
GBP/JPY: this TC signal was valid and has moved on for 150 pips. It also looks set to make a Flag breakout:
G/J 4hr: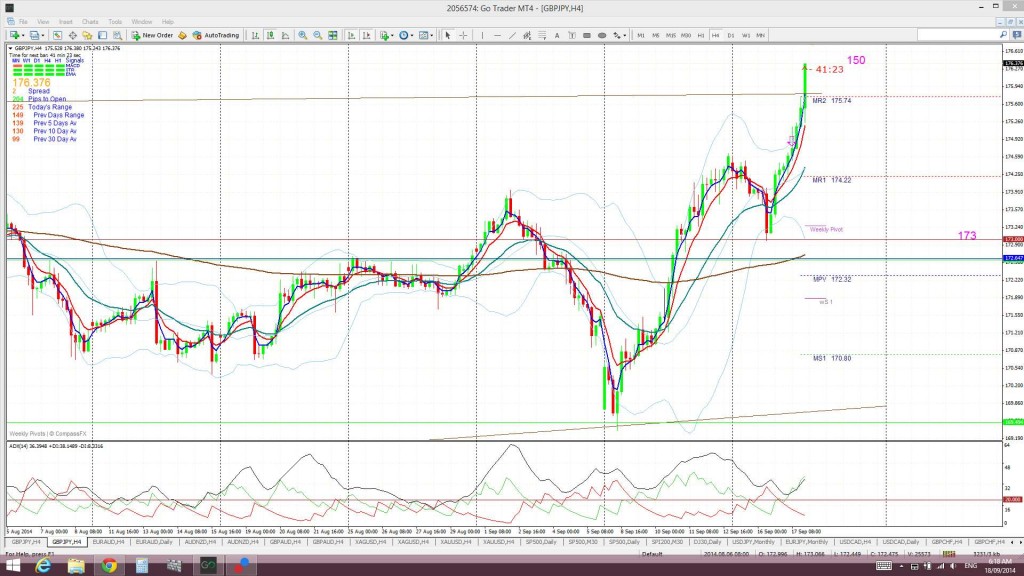 G/J weekly: a weekly close above this flag trend line would confirm the bullish breakout: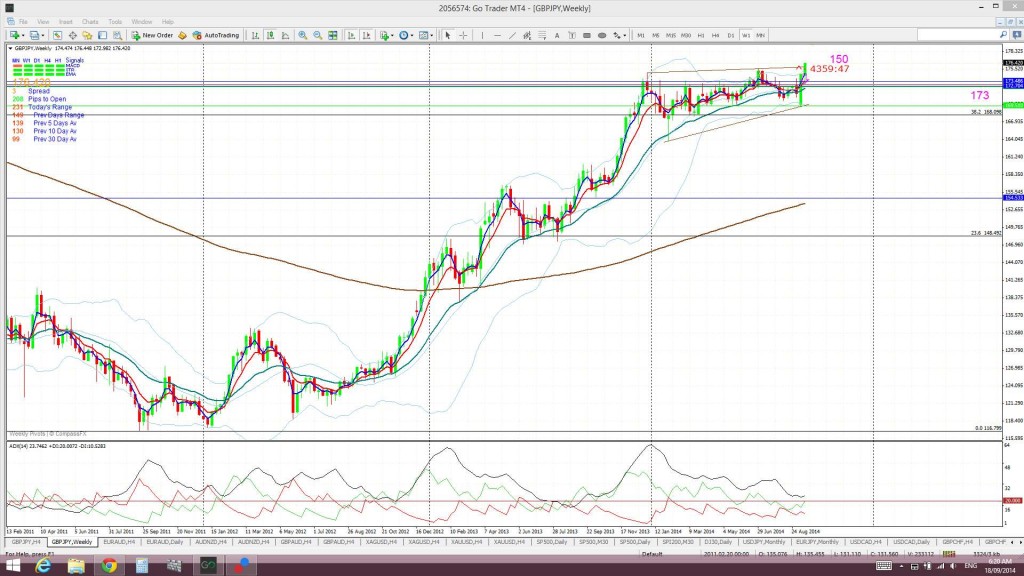 GBP/CHF: this TC signal wasn't valid but kicked on anyway AND it looks set to make a bullish flag breakout as well:
GBP/CHF 4hr: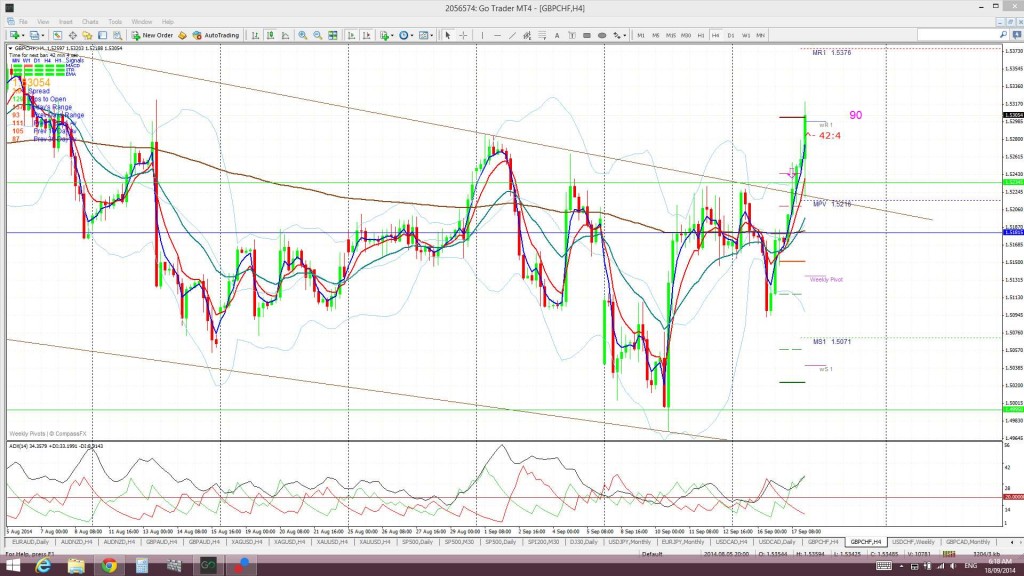 GBP/CHF daily: a daily close up and out of this flag would confirm the bullish breakout:
 Other FX:
E/U: got the triangle break: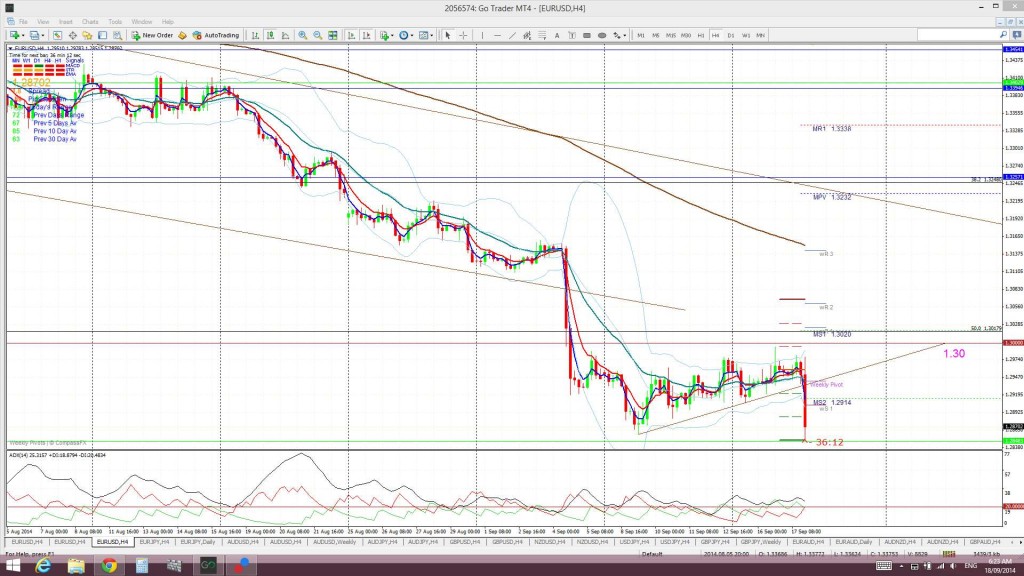 E/J: the next bear triangle trend line is getting closer. Watch for any new bullish breakout here: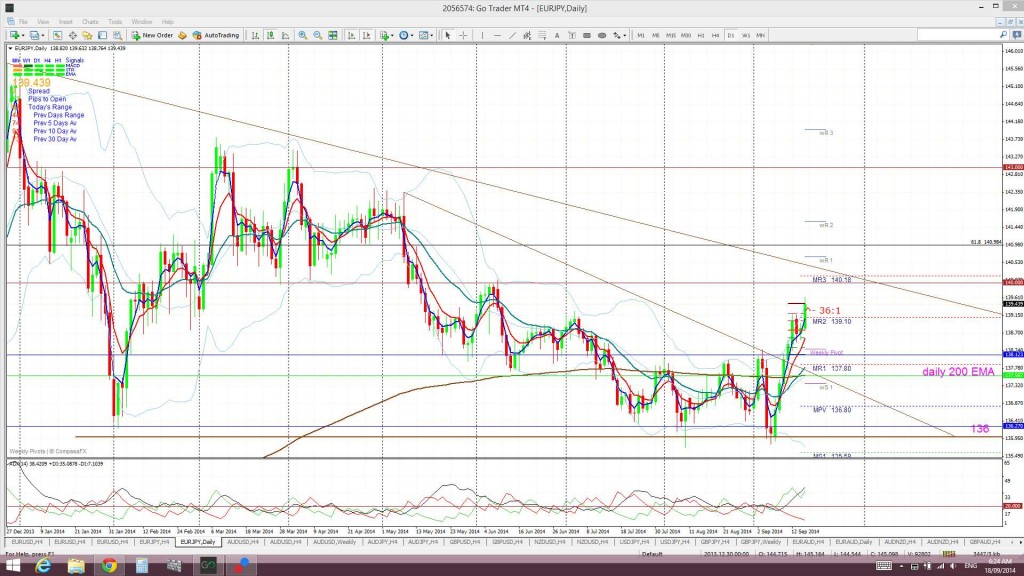 A/U weekly: the bearish descending triangle break has now completed its 280 pip move as this latest 4 hr candle has reached as low as 0.895.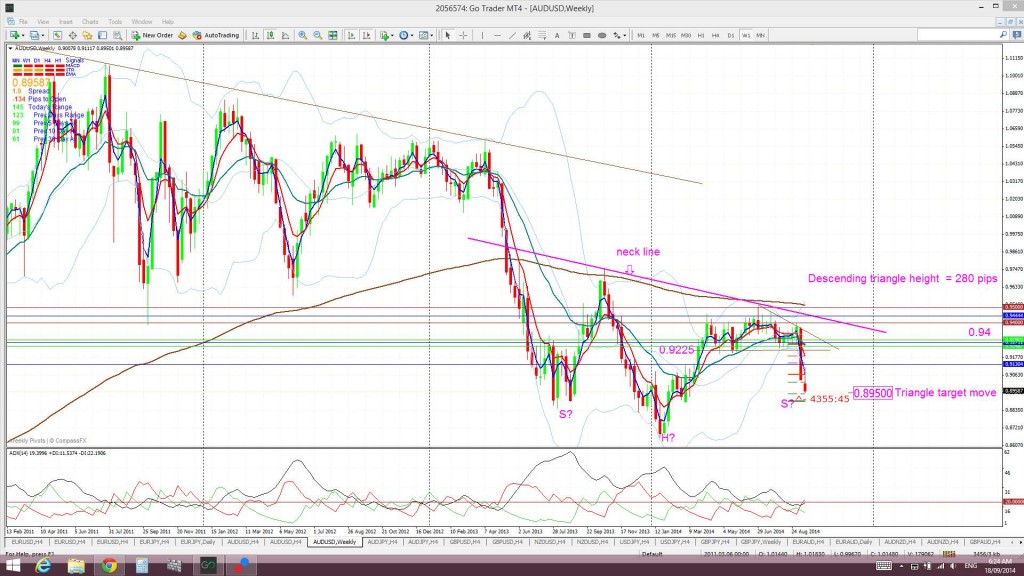 A/J: chopping lower still: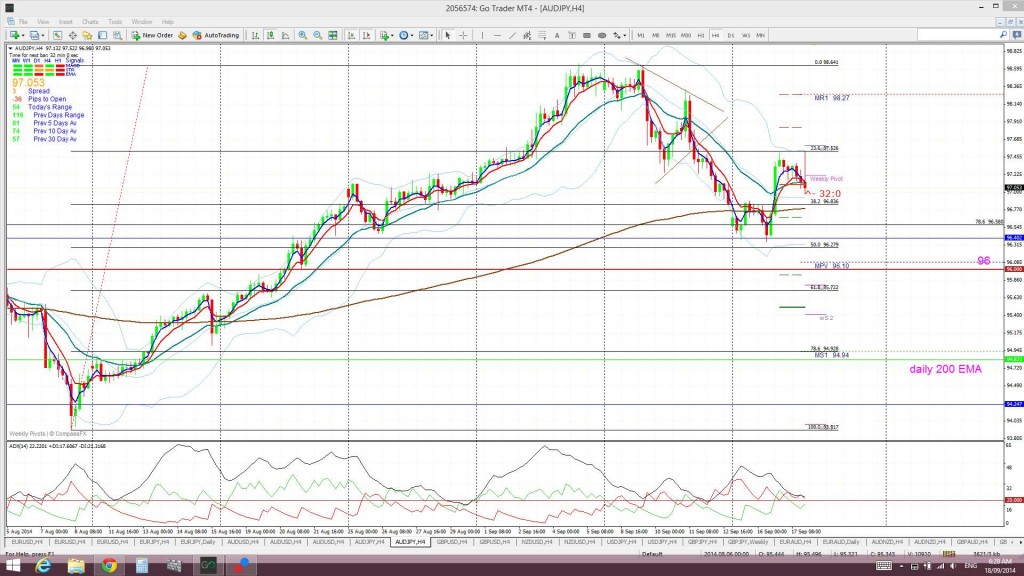 Cable: holding up well ahead of the Scottish vote: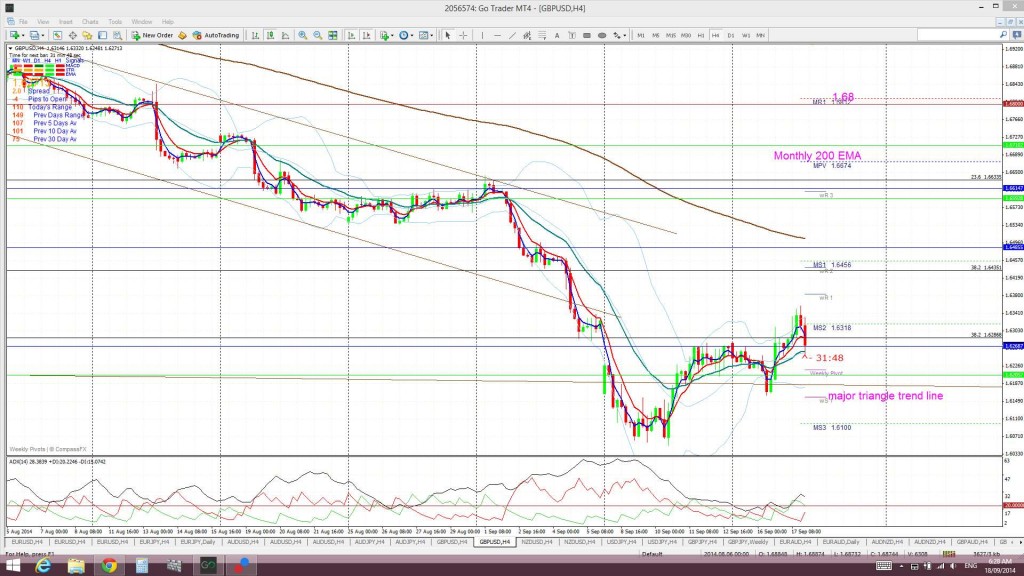 Kiwi: in hindsight, a short from 0.82 was the obvious trade here. NZD GDP is out in a couple of hours that will impact here: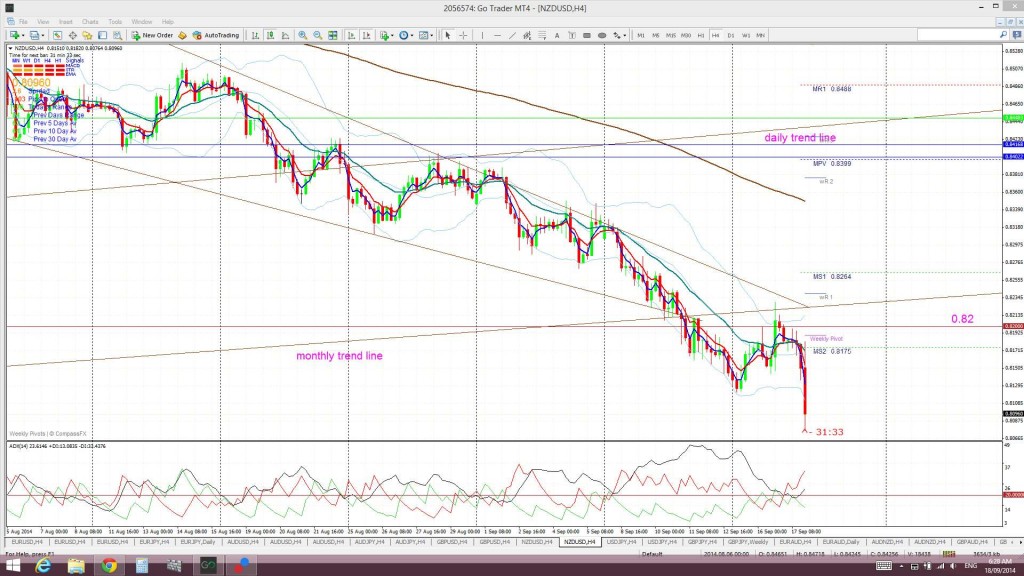 U/J: the parabola continues! The weekly chart's triangle breakout move is now up over 540 pips!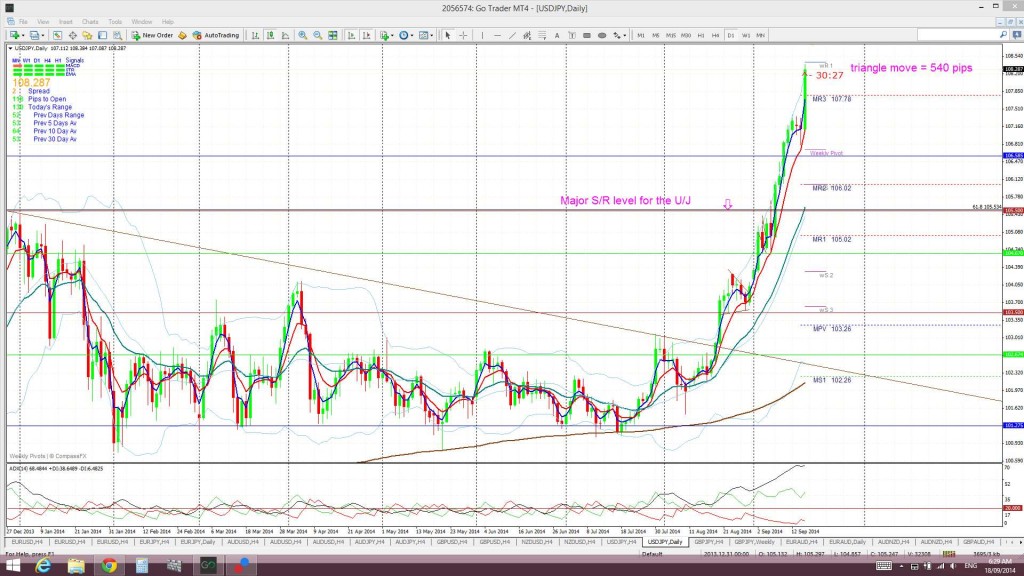 EUR/AUD: this channel breakout might get going: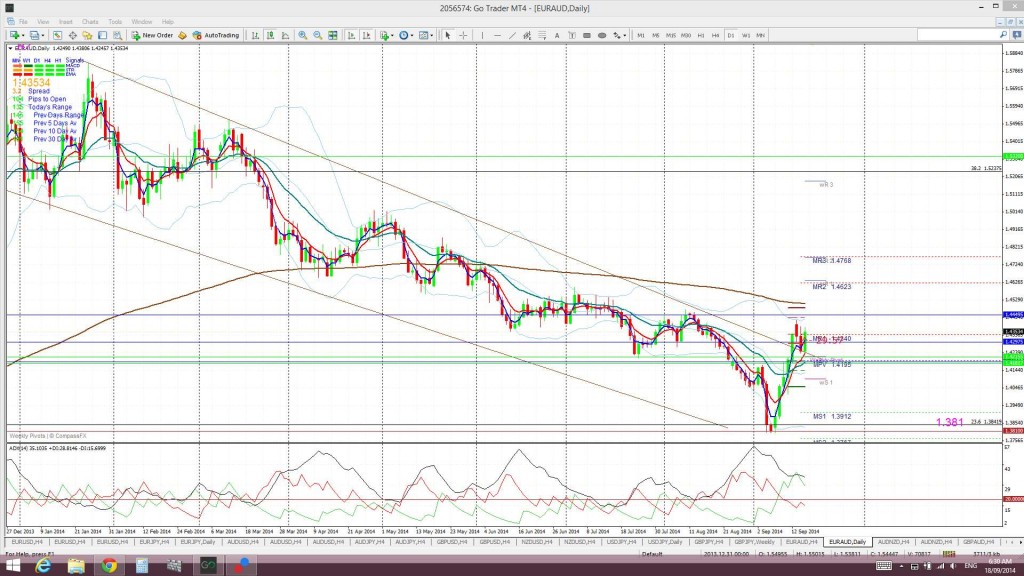 AUD/NZD: still above the 1.105 but choppy with both AUD and NZD weakness: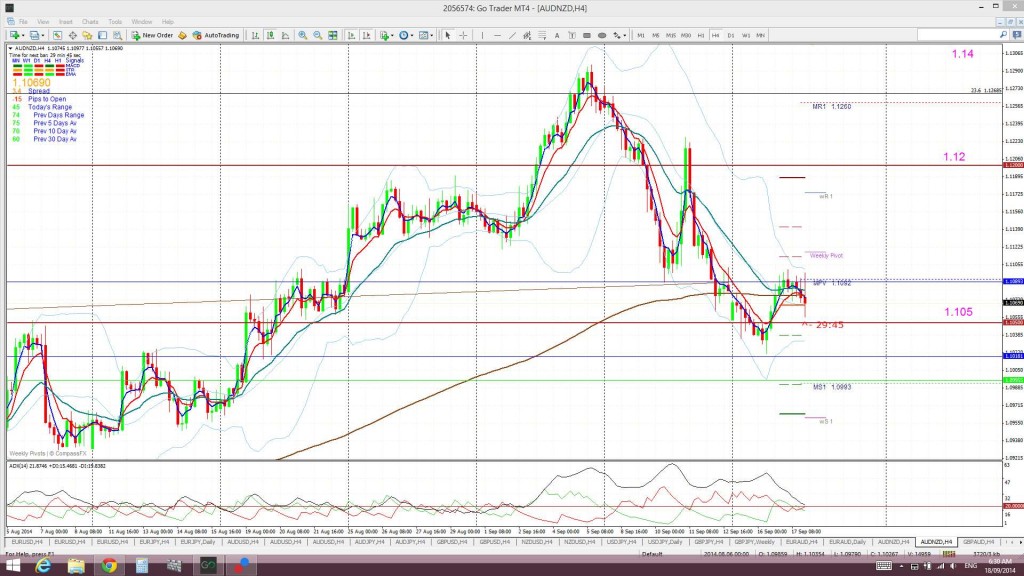 GBP/AUD: looks set to make a bullish daily channel breakout: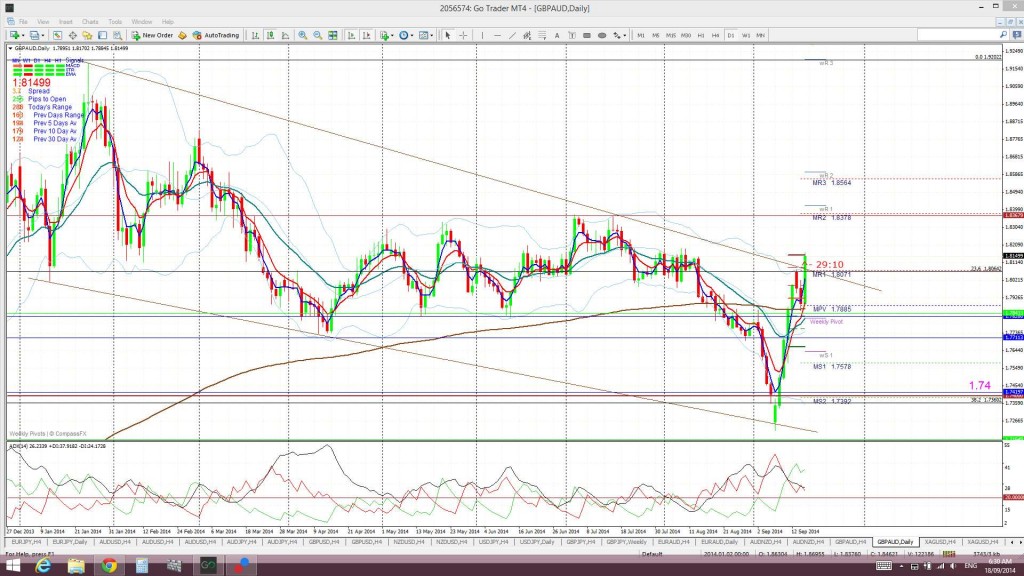 USD/CAD: back down at the 1.10 region:
Silver: lower with the USD strength BUT still within the channel for now: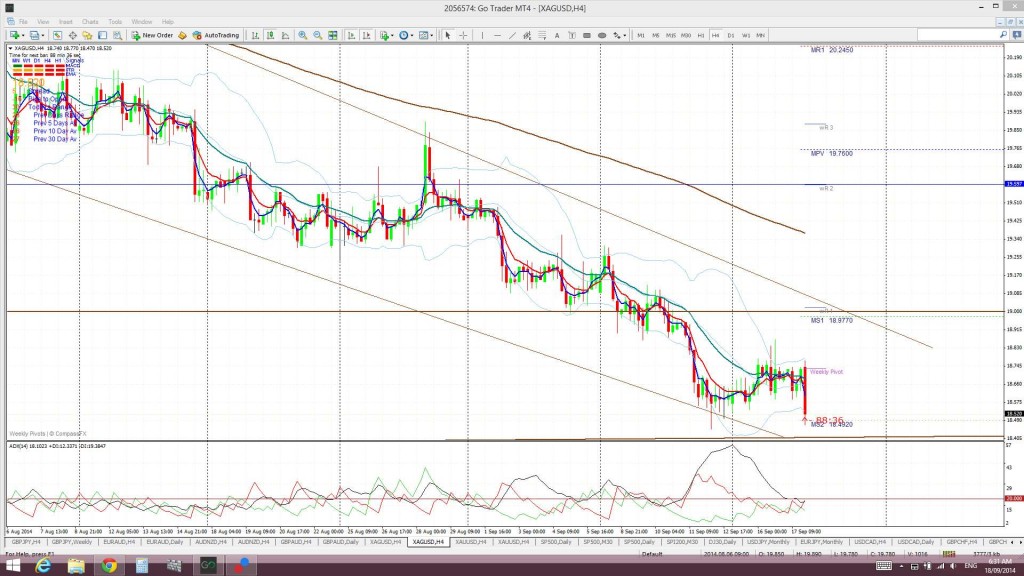 Gold: made a trend line break and looks like it was a Bear Flag!