I had warned you in my weekend update to watch the GBP/USD for any bullish run from the new wedge breakout and it delivered in spades on Monday so I hope you all caught some of this move! The US$ remains weak BUT is currently at a potential support zone so watch for any reaction.
This was the introduction to my weekend post with the relevant warning highlighted:
Last week: In my weekend update from two weeks ago, on April 4th 2021, I noted bullish-reversal descending wedge patterns on the 4hr charts of Gold, the EUR/USD, AUD/USD, NZD/USD and GBP/USD (see screen shot below). Since that update, bullish wedge breakouts have triggered and yielded $40 on Gold, 200 pips on the EUR/USD, 120 pips on the AUD/USD and 130 pips on the NZD/USD so I hope you all caught some of this action! The GBP/USD looks like it is getting ready to make a bullish wedge breakout so might be worth monitoring this week. These breakout moves were no doubt helped by the weaker US$ and US Treasury yields also closed lower for the week. The melt up with US stocks has continued with the S&P500, DJIA, NASDAQ and Russell-2000 all closing higher for the week and the first two, yet again, printing new all-time Highs. However, the more risk-sensitive Russell-2000 was the laggard of the four which should be noted with some element of caution. The other cautionary point to keep in mind is that divergence continues on the S&P500 between volume and momentum; with volume lower but bullish momentum higher. However, for the ASX-200 both volume and bullish momentum were on the rise last week. Earnings season ramps up this week so watch for any impact of results on overall market sentiment.
Data: no high impact data today:

Earnings: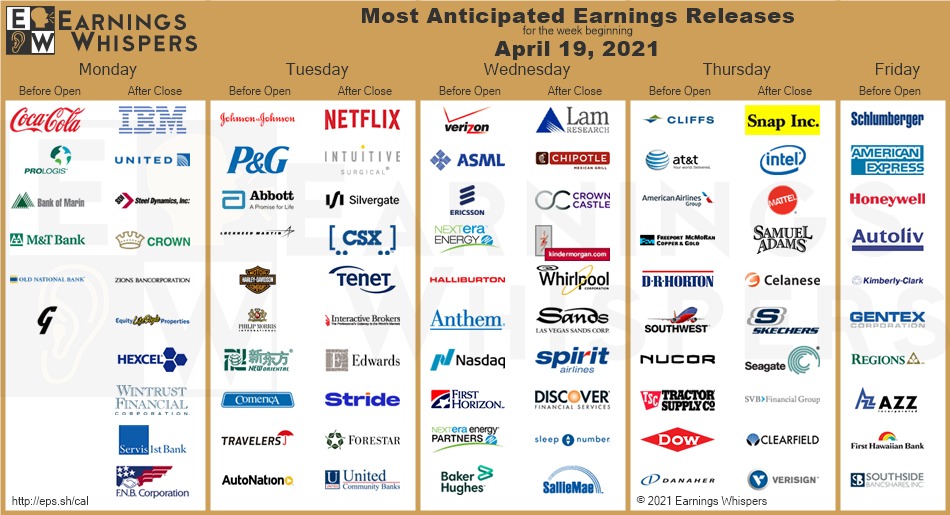 DXY daily: watch for any reaction at this 61.8% Fibonacci: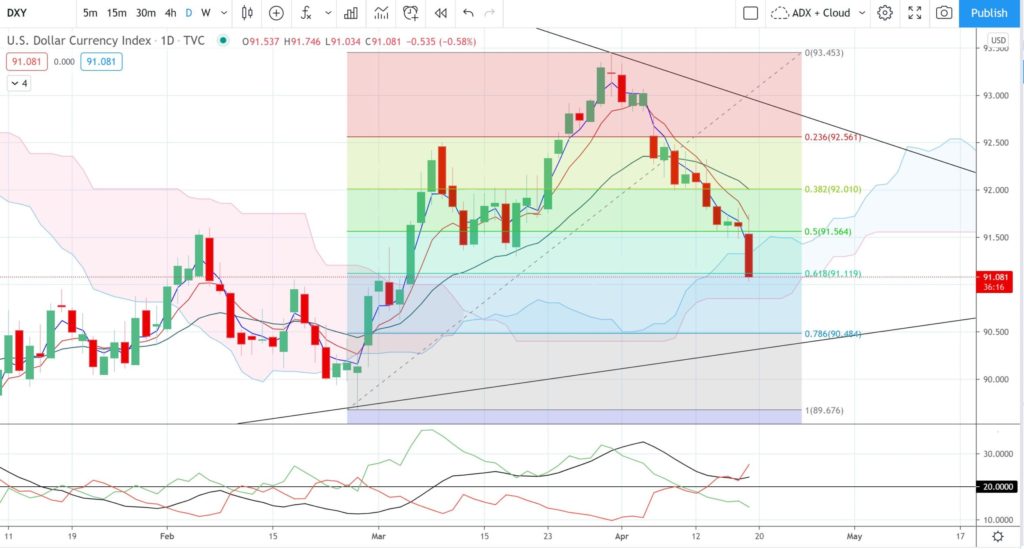 Trend line breakouts: 
GBP/USD: this was the best move of the day!
GBP/USD 4hr: chart from w/e post with the very new TL b/o: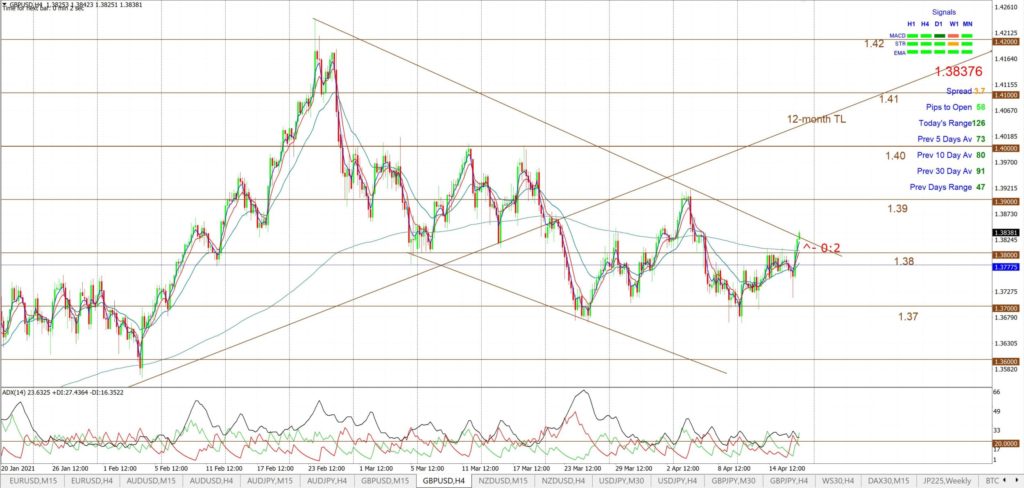 GBP/USD 4hr: chart today after a 140 pip b/o move. Now watch 1.40 for any new make or break: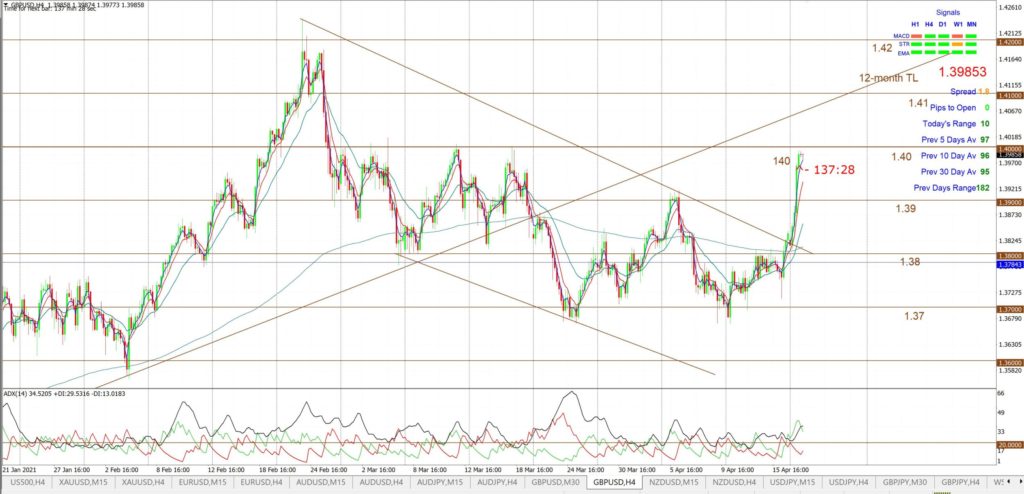 GBP/USD 30 min: note how price got going after the TL b/o and Asian session!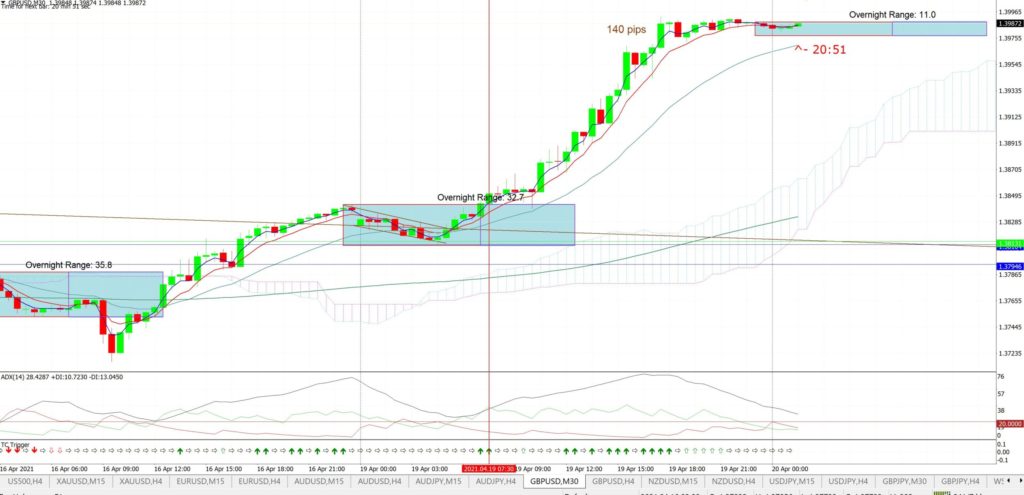 GBP/JPY 4hr: a new wedge TL b/o here for 130 pips: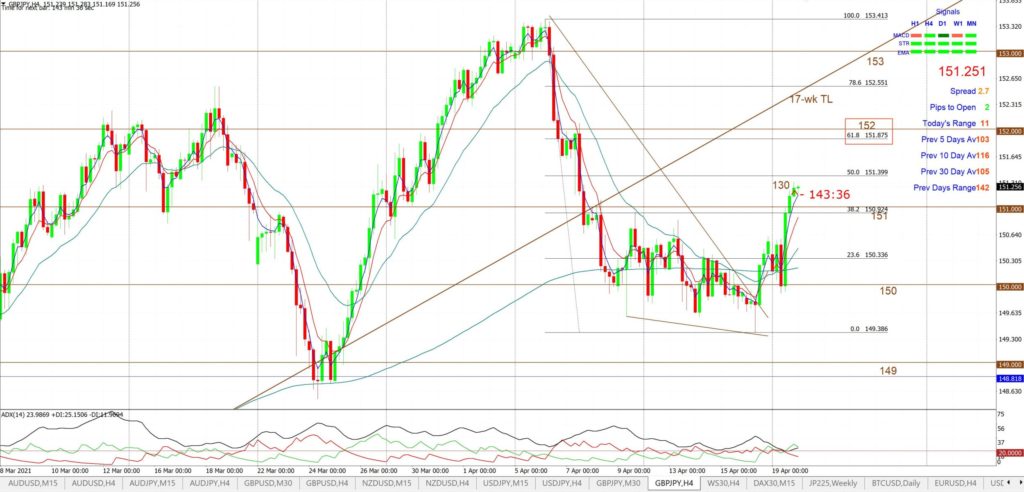 Gold 4hr: pulled back to test the $1,770 level: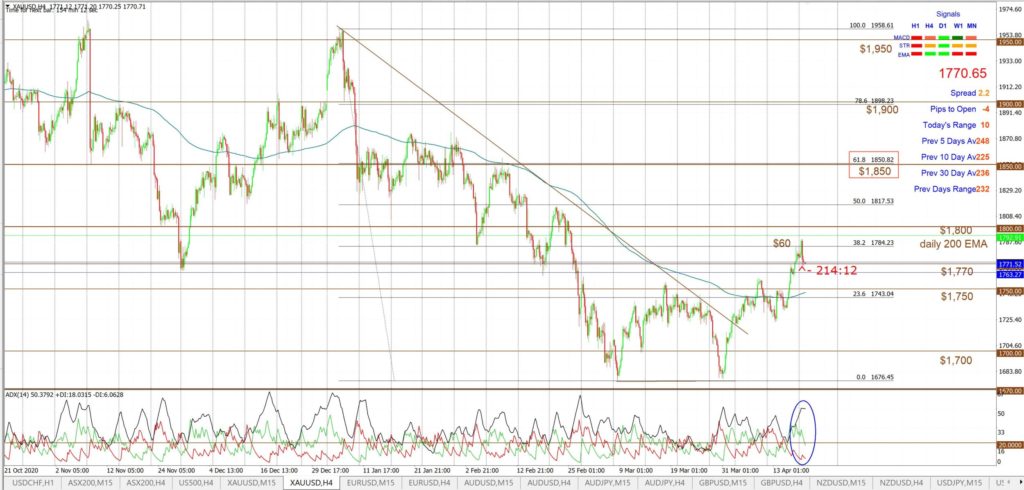 EUR/USD 4hr: this b/o has now given 260 pips BUT look where price action has paused, right at the 61.8% Fibonacci!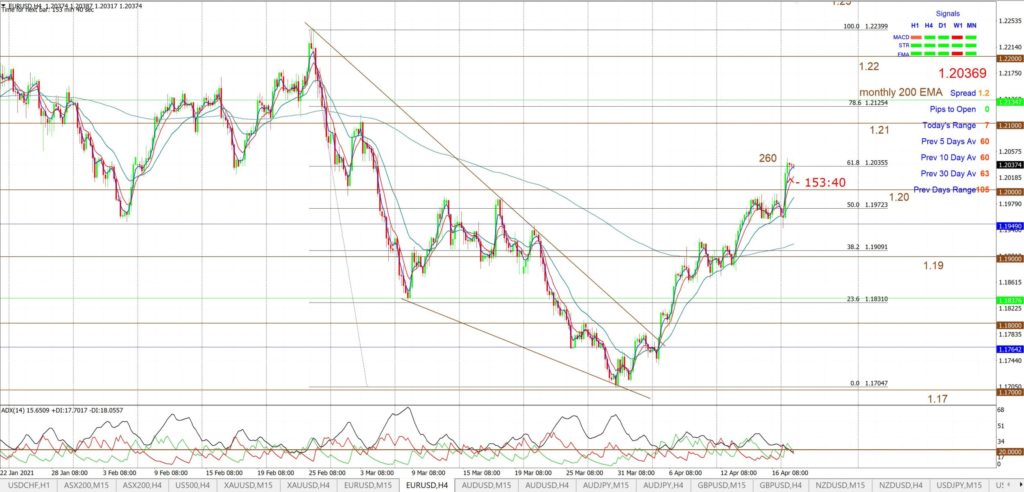 AUD/USD 4hr: this b/o has been choppy BUT watch 0.78 for any new make or break: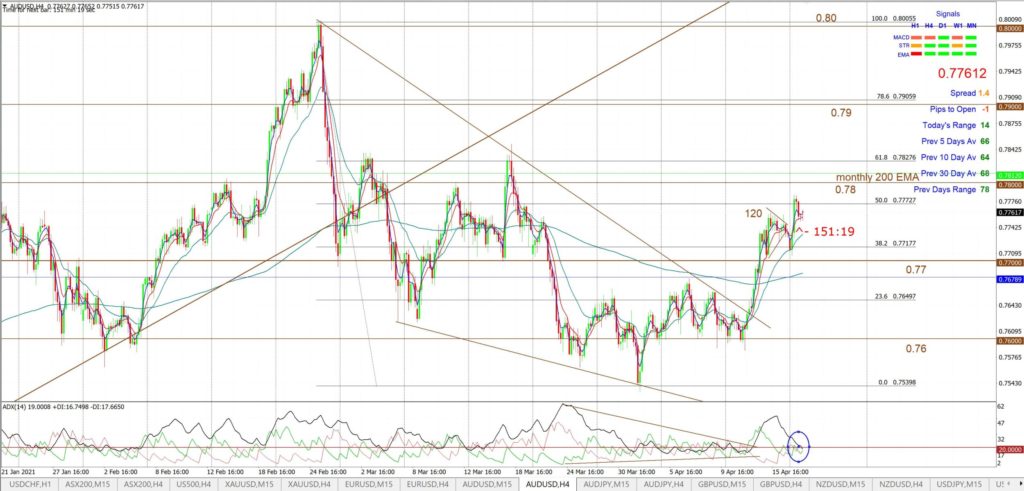 NZD/USD 4hr: this b/o has also been choppy BUT watch 0.72 for any new make or break: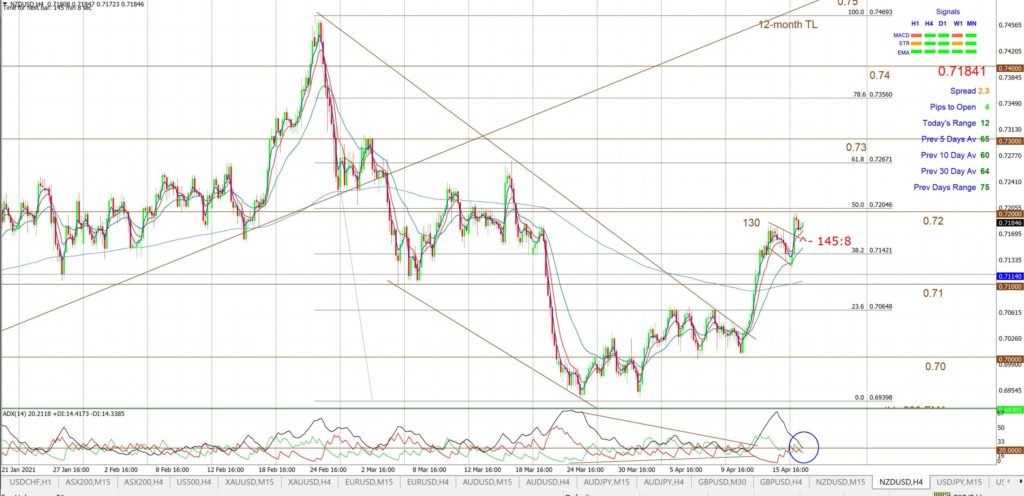 USD/JPY 4hr: a new TL b/o for 50 pips BUT now watch 108 for any new make or break: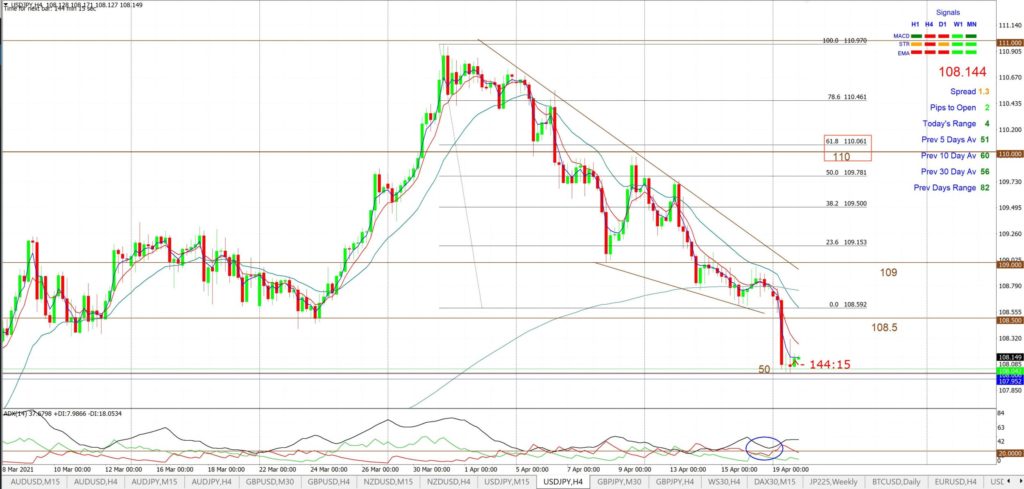 Other markets:
ASX-200 4hr: watch TL for any new B/O: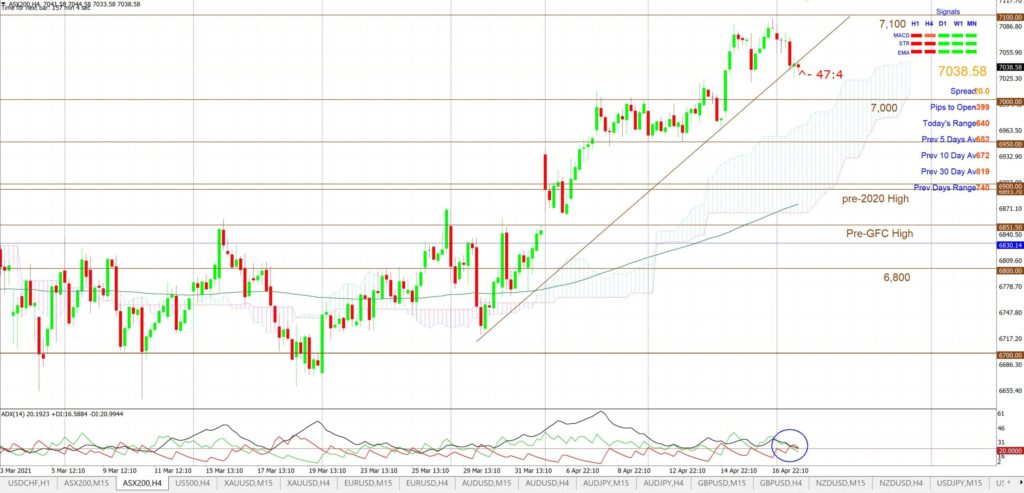 S&P500 4hr: watch 4,150 for any new B/O and for any Bull Flag activity: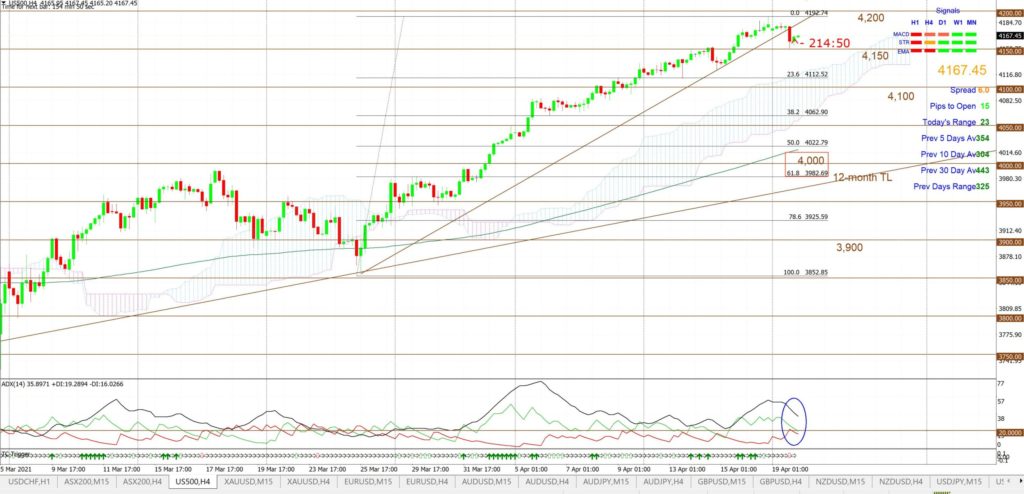 AUD/JPY 4hr: watch TL for any new B/O: