It might be worth keeping an eye out for Walmart earnings before the US market opens on Thursday. The S&P500 and DJIA US markets indices are trading at all time Highs but the sentiment for the day could well be influenced by Walmart's earnings report; the company reports before market open.
Earnings: Walmart reports before US markets open on Thursday: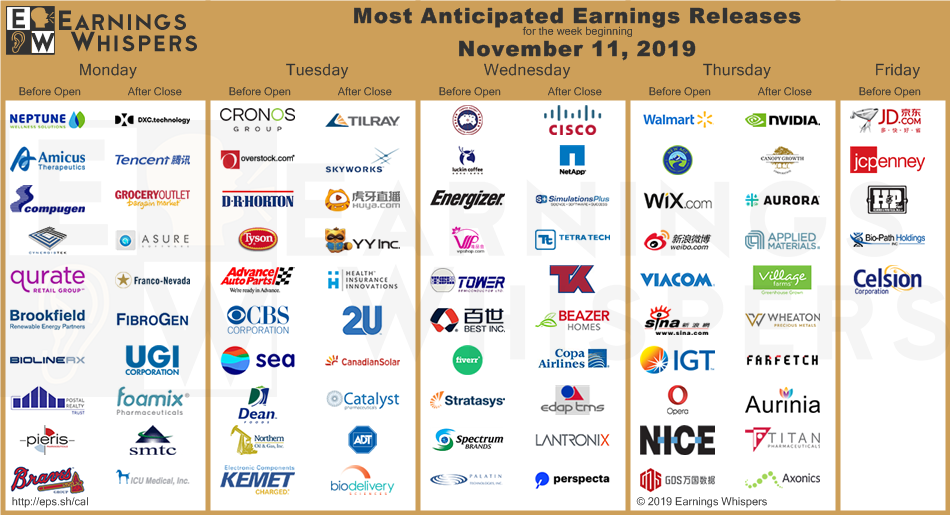 WMT monthly: Walmart is currently negotiating the whole-number $120 level. Note how there have been periods of sideways and upwards price action over the years. Downtrends have been few but 2015 and 2018 stand out as two such periods: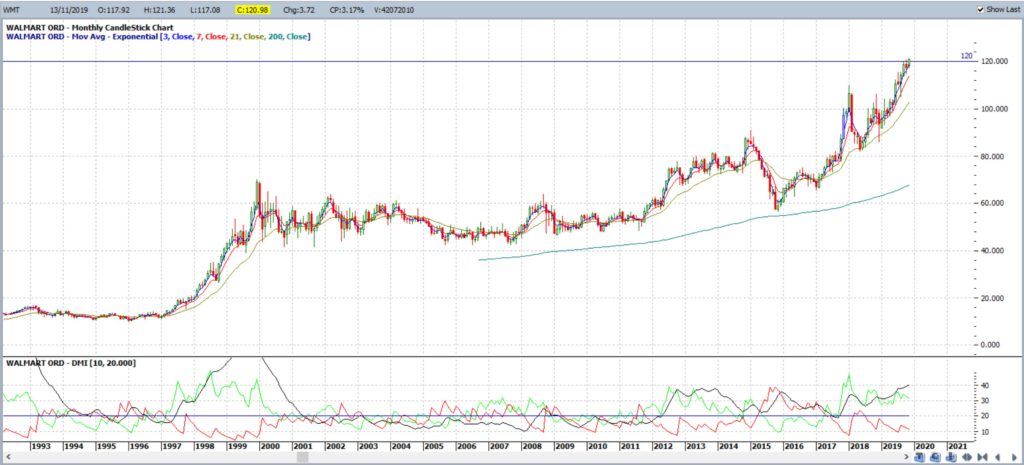 WMT weekly: this chart shows the last major swing High period; from after the 2015 decline.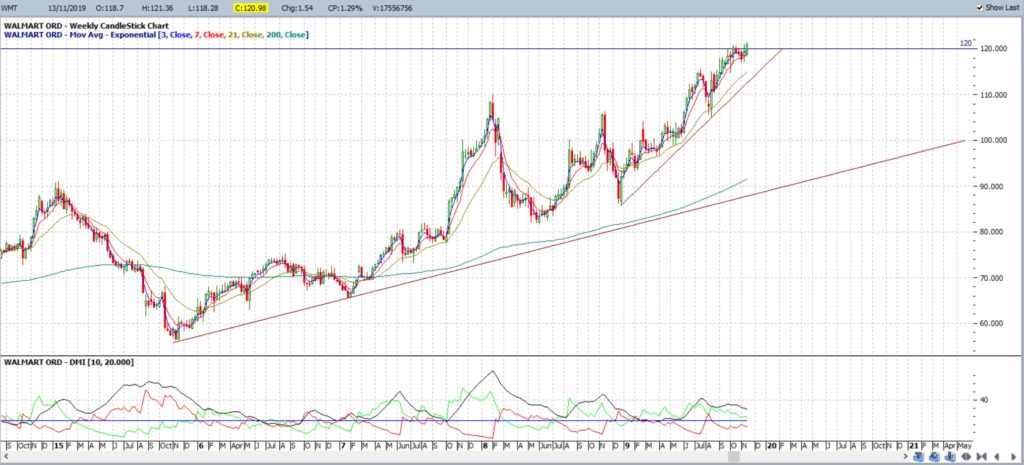 WMT weekly + fibs: this chart shows the same period with added Fibonacci retracement levels. Note how the 61.8% level is down near the whole number and previous S/R level of $80:
WMT daily: 2019 has been a solid year for the company that has seen the share price rally from $85 to $120 and price action remains in a steady uptrend. There is plenty of room for price action to stutter sideways without breaking the uptrend if, indeed, there is any resistance from the $120 level. Any break of trend line support would bring the daily 61.8% fib into focus, circa $100: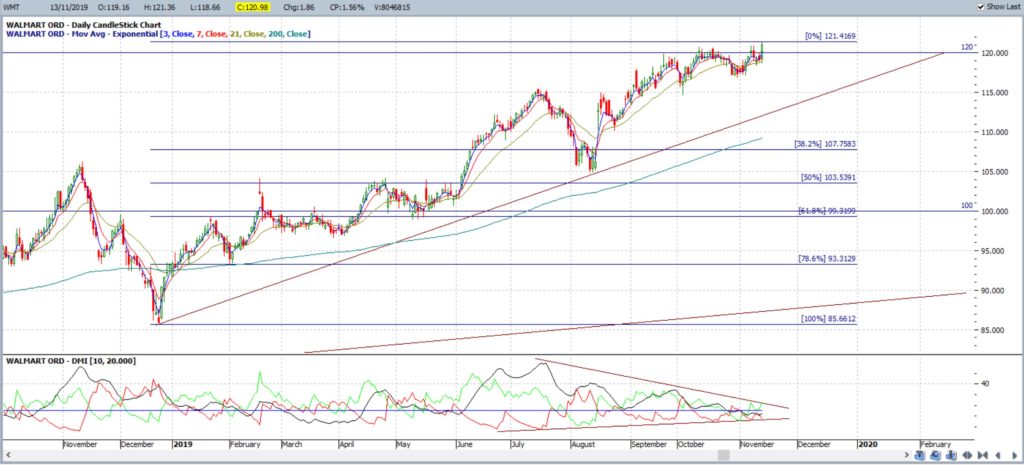 Final thoughts: Walmart is trading near all time Highs, circa $120, as are some of the major US market indices. Their earnings report before market open might set the tone for the trading day with markets at these lofty, and potentially nervous, levels.