I mentioned the potential of a Bear Flag here on the Kiwi in my recent w/e analysis. Some weaker than expected NXD CPI data seems to have kick-started a possible breakout move.
Kiwi daily: the Flag trend line is coming under pressure but traders should wait to see a daily close below this trend line for confirmation. Key 0.77 support is still below current price and could form up into 'Triple Bottom' support: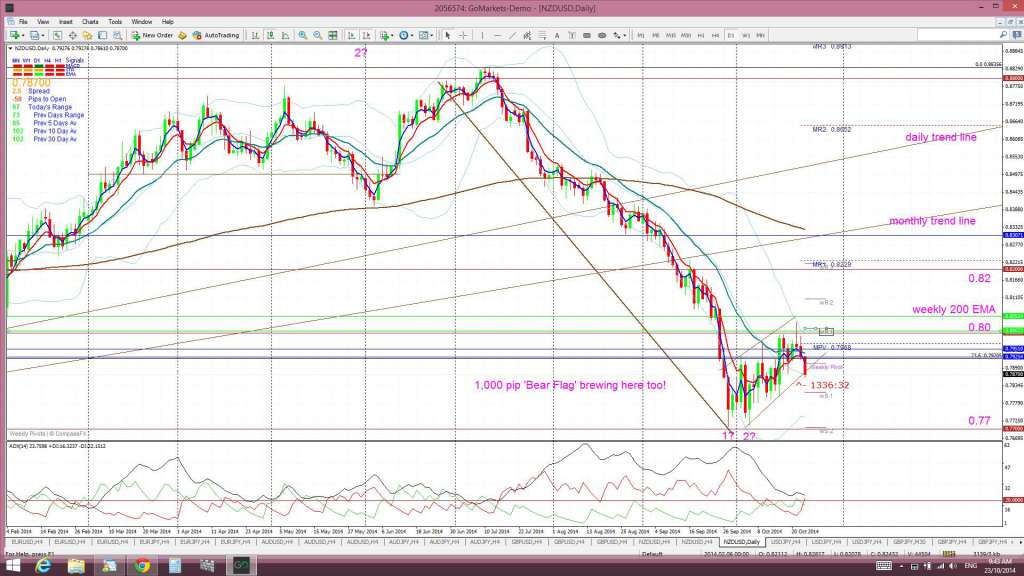 USDX daily: a strengthening USD will support a Bear Flag on the Kiwi but there is potential resistance ahead of the USD with a major triangle trend line.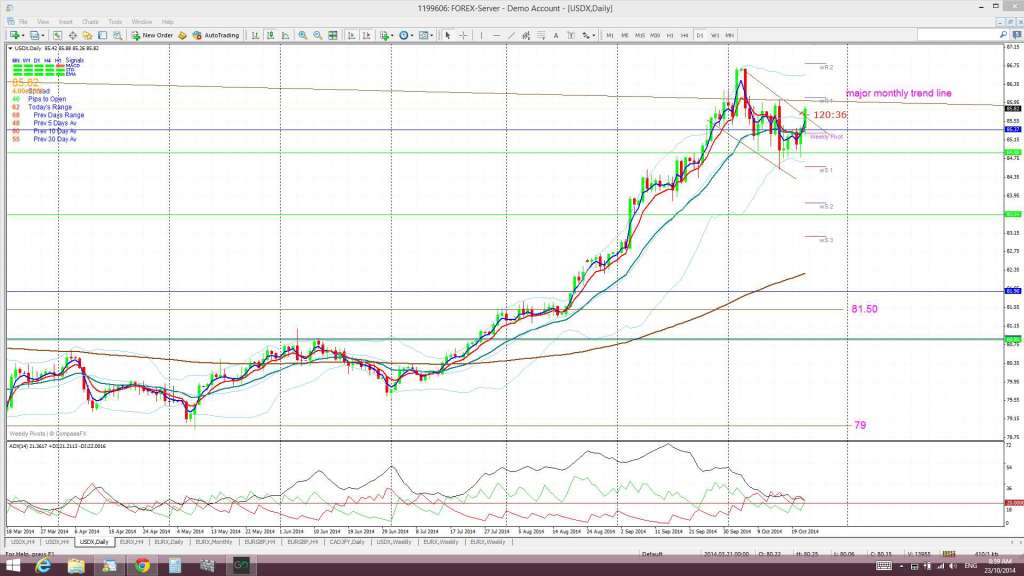 Summary:
a daily chart Bear Flag breakout might be developing on the Kiwi. Traders need to confirm a trend line break on the daily chart.

0.77 support is still below any 'Bear Flag' breakout and needs to be monitored for potential 'Triple Bottom' support.

USD strength will support the Kiwi's 'Bear Flag' but traders need to keep watch on potential resistance ahead for the USD.