I'm showing my age here but my chart review this morning brought a childhood television character to mind, the Robot from Lost in Space, and one particular scene where Robot was most agitated and calling a warning to young Will Robinson. The charts are a bit like that for me today; all explained below.
Data: Watch today with CNY CPI data and the FOMC update.
Earnings: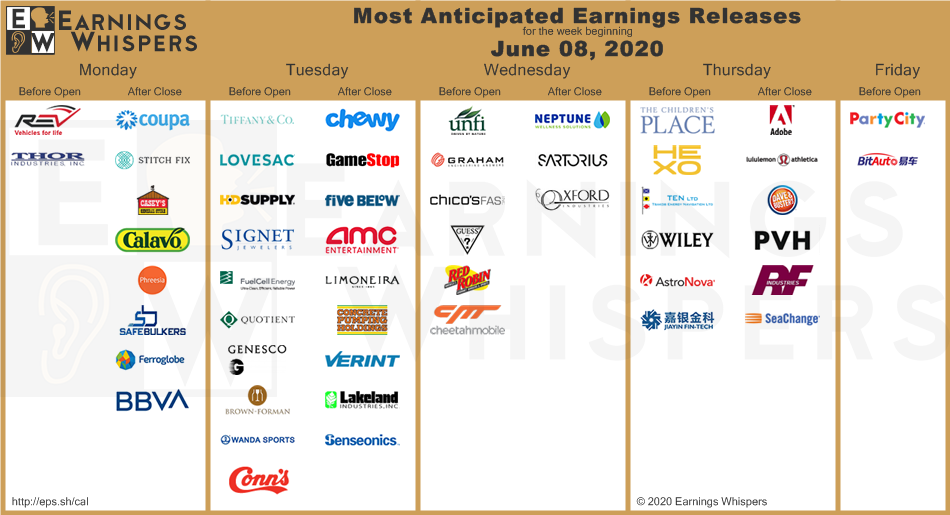 DXY daily: where I had been seeing a triangle on the DXY I am now seeing a potential bullish-reversal Descending Wedge ahead of FOMC. The Index may well be in for some eventual bearish continuation BUT, as trends do not travel in straight line unabated, a pause or recovery would not be out of order here: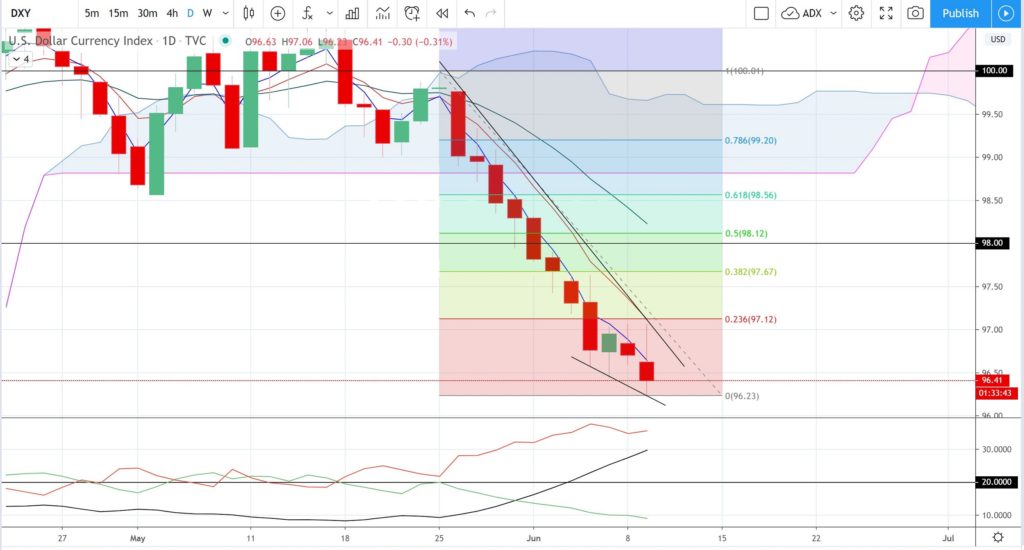 Trend line breakouts:
Gold: Looks like there might be a bit of flight to safety movement here.
Gold 4hr: there looks to be a bit of flight to safety movement here and a new TL b/o gave up to $20 but watch for any push to $1.750: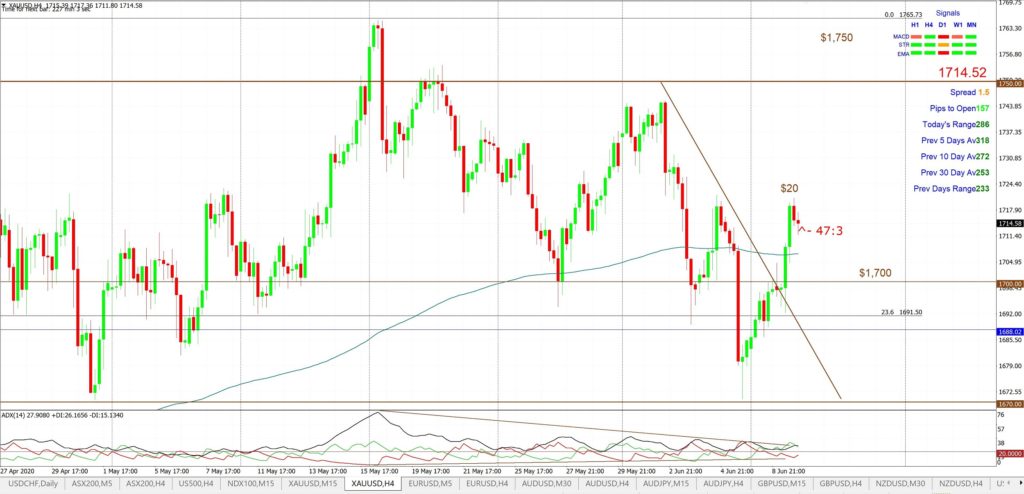 Gold 15 min: waiting for the US session was the best play here and a new move above the Cloud and $1,700 has given up to 3R BUT the target would be best set at $1,750: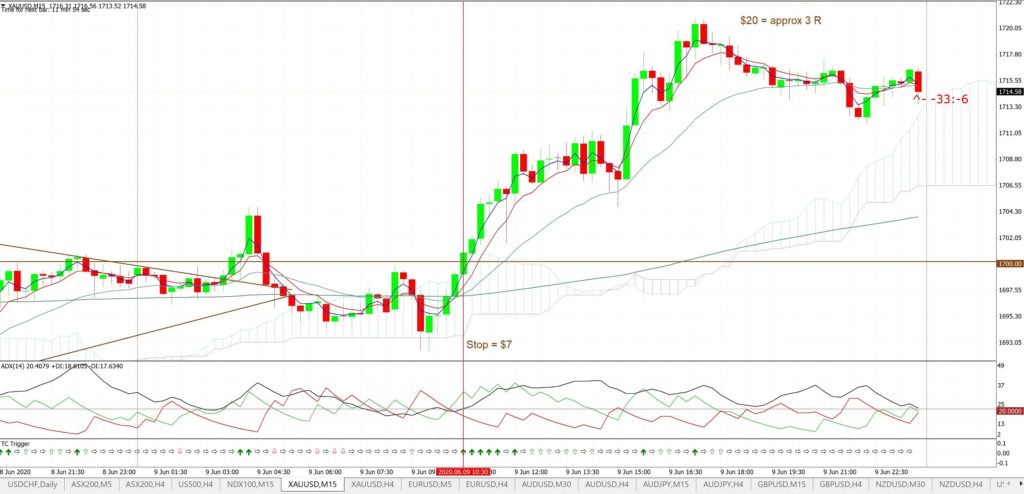 AUD/JPY: some weakness here as stocks wobbled.
AUD/JPY 4hr: a TL b/o for up to 100 pips but watch 75 for any new make or break: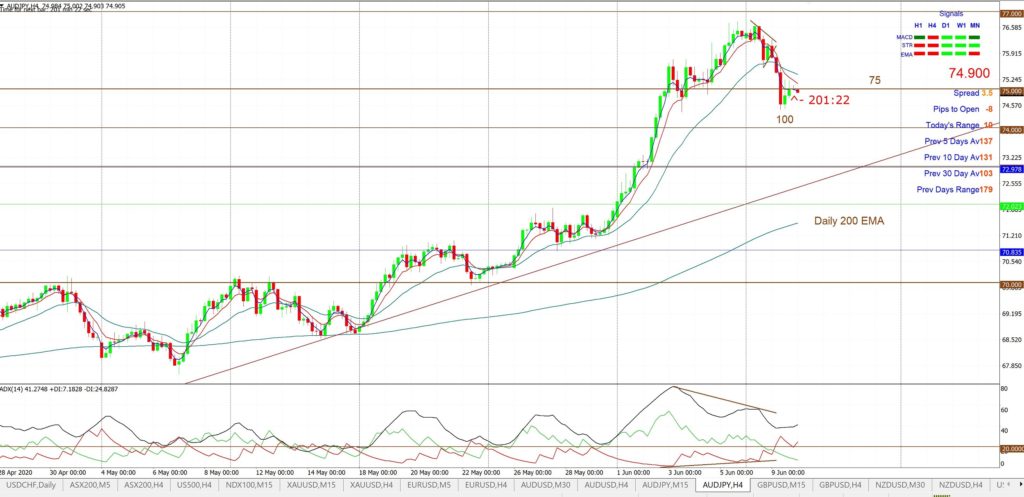 AUD/JPY 15 min: this TL b/o gave a move of 80 pips for almost 2 R: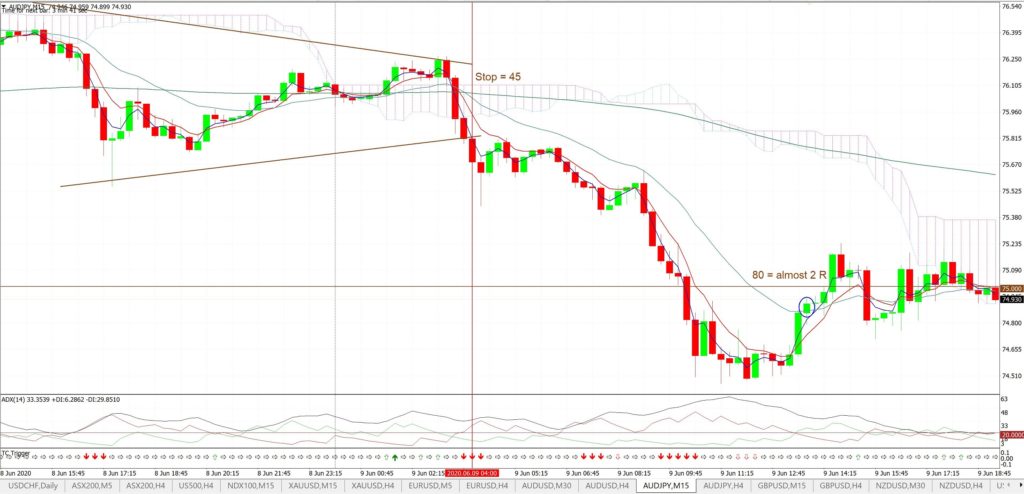 AUD/JPY 4hr: revised trend lines ahead of FOMC: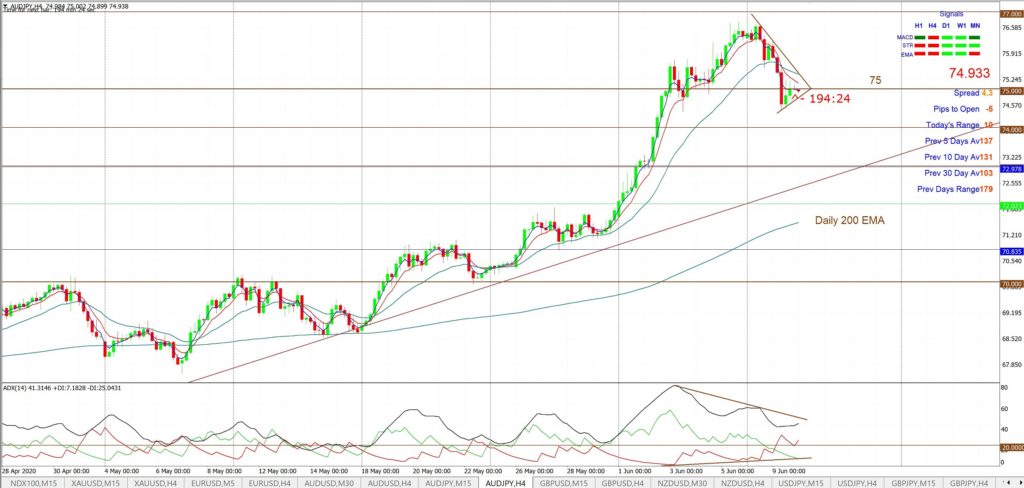 USD/JPY 4hr: this TL b/o move is now at 160 pips: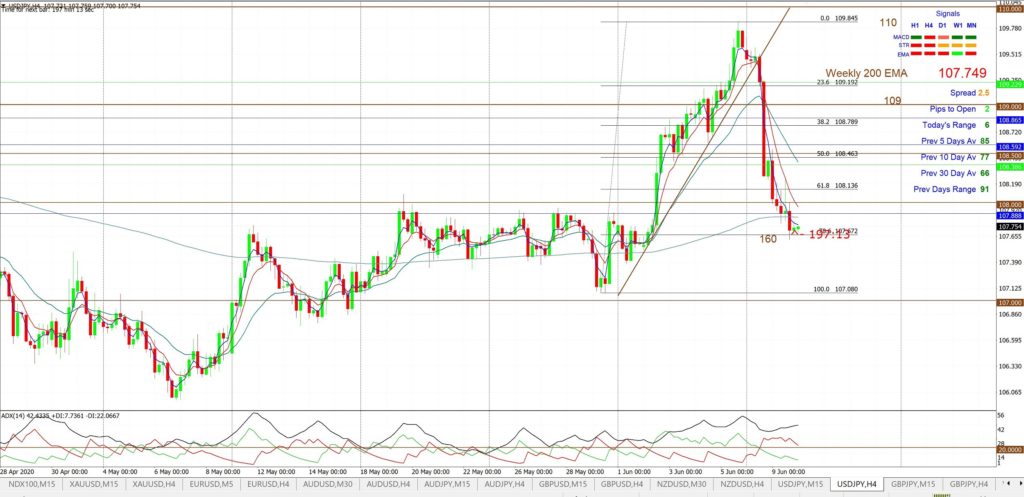 Other markets:
S&P500 4hr: the index is consolidating around 3,200 but watch for any TL b/o with today's FOMC: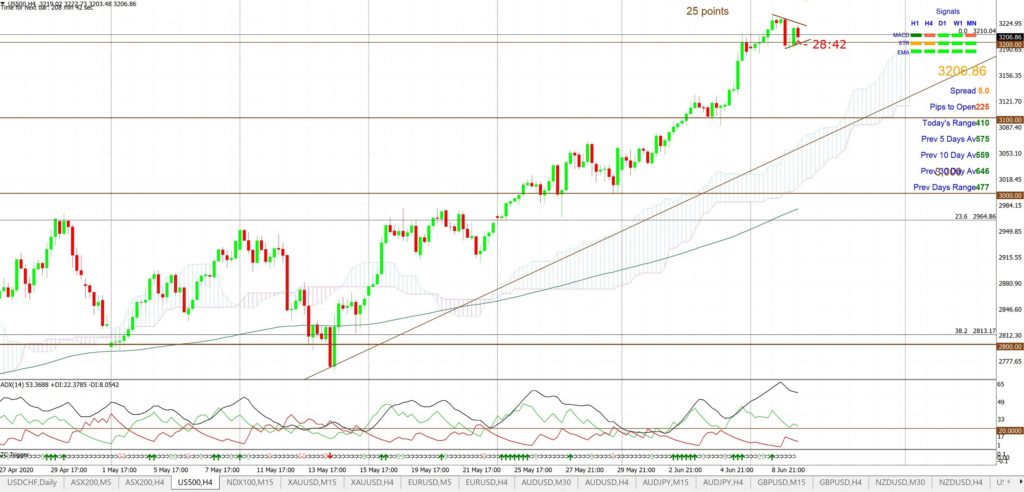 ASX-200 4hr: watch for any TL b/o: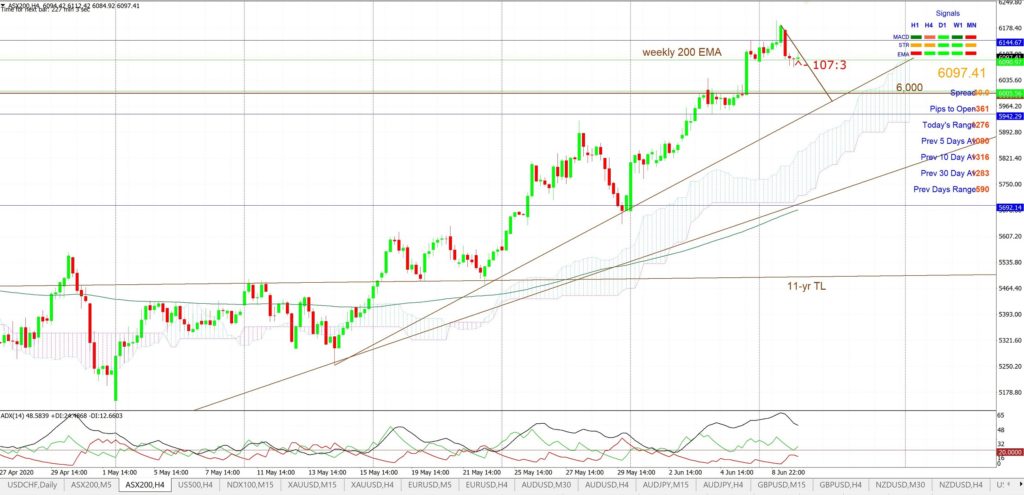 EUR/USD 4hr: watch for any momentum-based TL b/o with today's FOMC: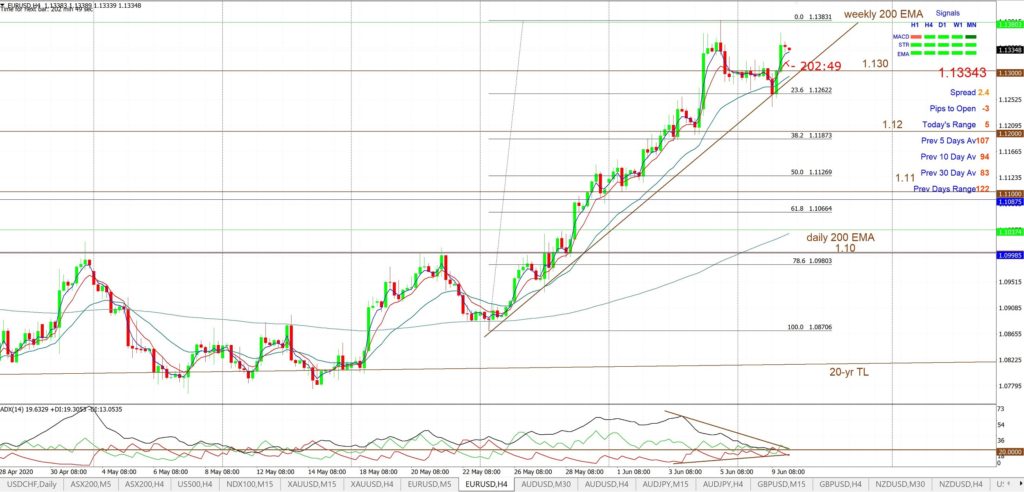 AUD/USD 4hr: watch for any momentum-based revised TL b/o with today's FOMC: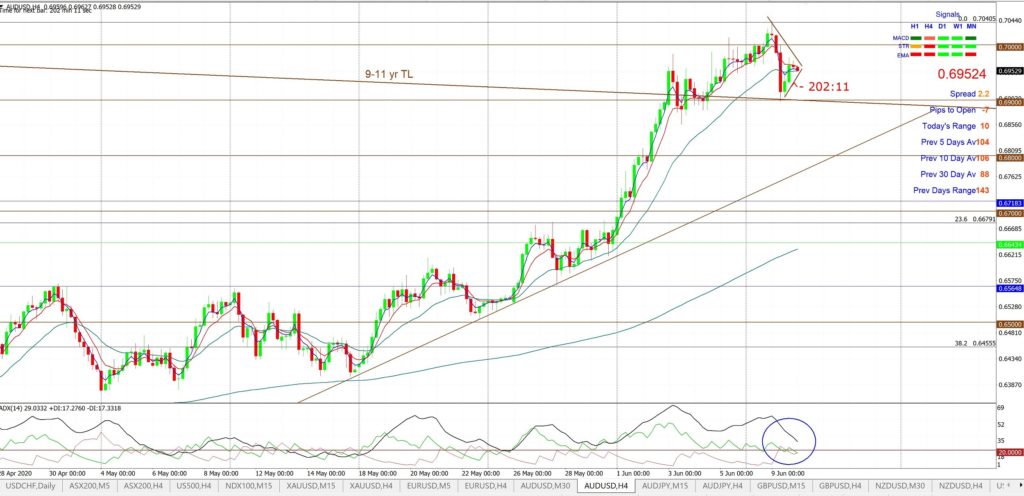 NZD/USD 4hr: watch for any momentum-based revised TL b/o with today's FOMC: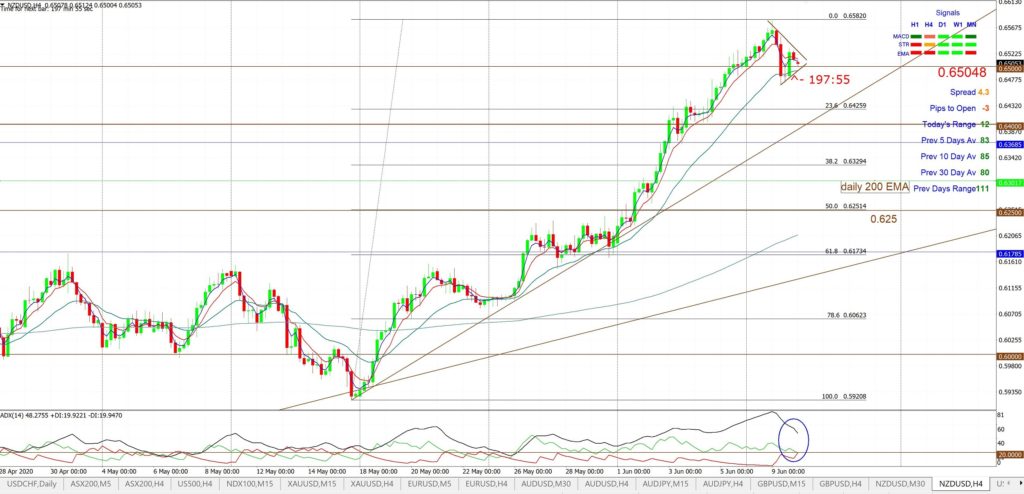 GBP/USD 4hr: not a lot of change here just yet but watch for any momentum-based TL b/o with today's FOMC: