The NASDAQ and NASDAQ-100 indices looks to have made Bull Flag breakouts and so I'll be watching for any momentum-based follow through here. To this end, I've looked over some NASDAQ stocks for candidates to stalk in case bullish sentiment picks up. It's amazing to see just how many of these stocks pulled back to their weekly 61.8% fib in this recent stock market retreat! Also, news is just filtering through that the Presidents Trump and Xi Jinping have agreed to a trade truce and so this augers well for some recovery on these indices and their components.
NASDAQ weekly: a small breakout here so watch for any Bull Flag type follow-through:
NASDAQ-100 weekly: ditto here:
NASDAQ stocks:
AMAT: Applied Materials
AMAT monthly: I'm still on the lookout here for any bullish Cup'n'Handle breakout: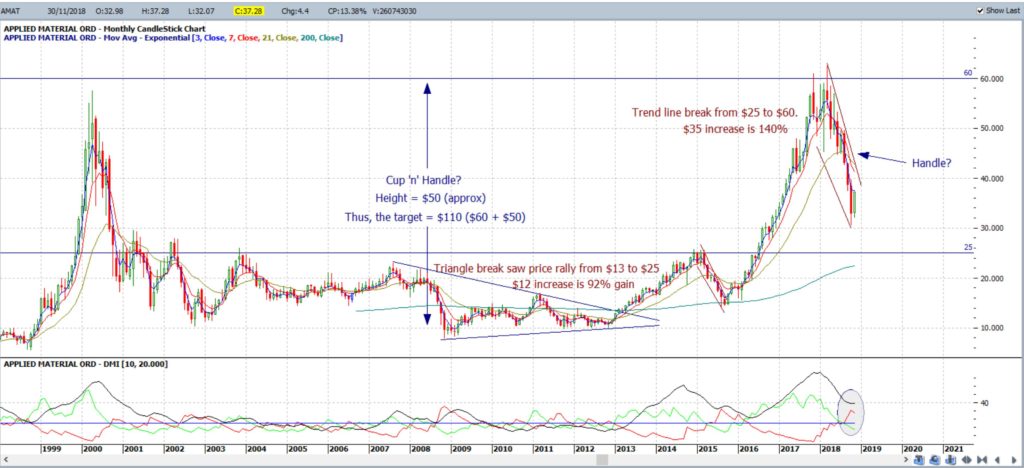 AMAT weekly: note how price stalled at the weekly 61.8% Fib level!
AMD: Advanced Micro Devices:
AMD weekly: this also stalled at the weekly 61.8% fib!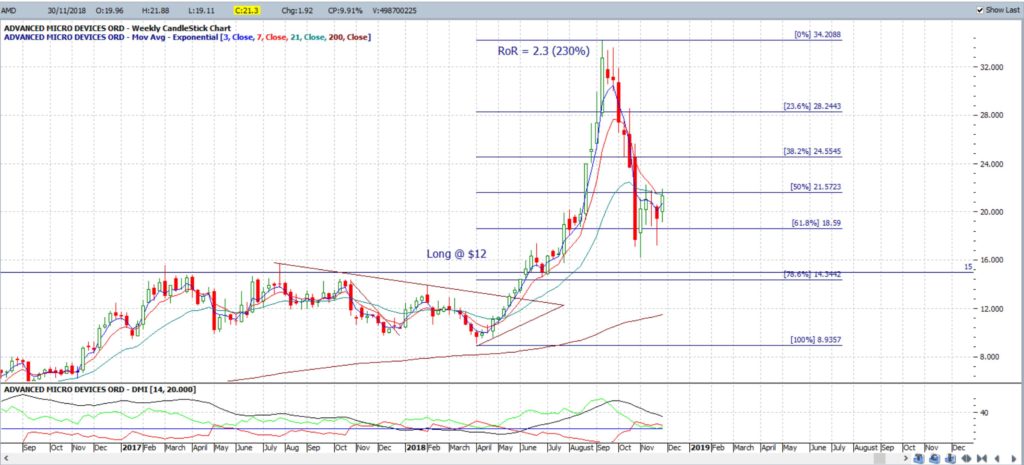 BBBY: Bed Bath and Beyond
BBBY monthly: watching for any bullish-reversal descending wedge to evolve here: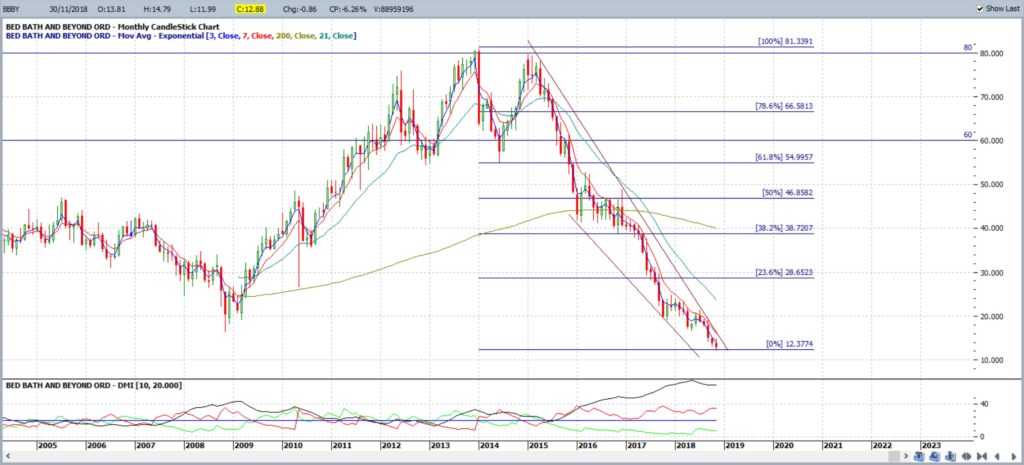 EBAY: EBAY
EBAY weekly: any triangle breakout will have me looking to the $40 level as this is near the weekly 61.8% fib: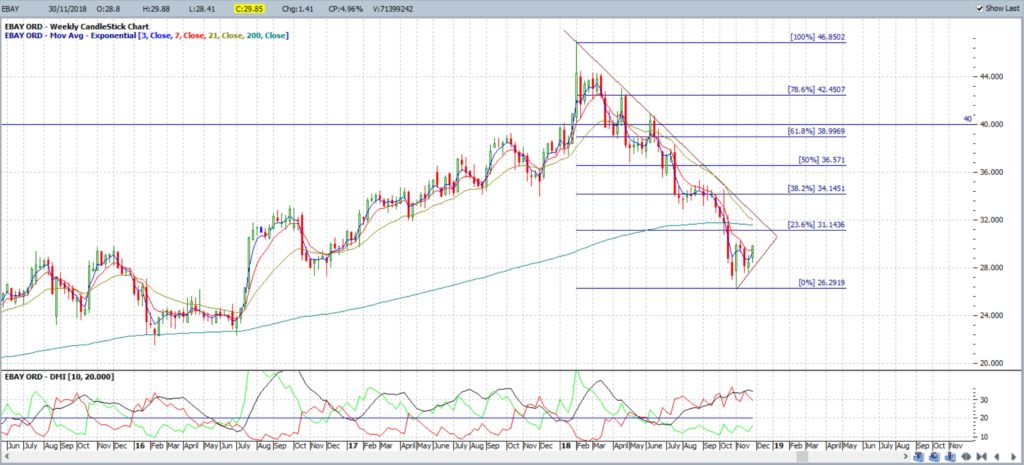 INTC: Intel
INTC weekly: this also pulled back to the weekly 61.8% fib: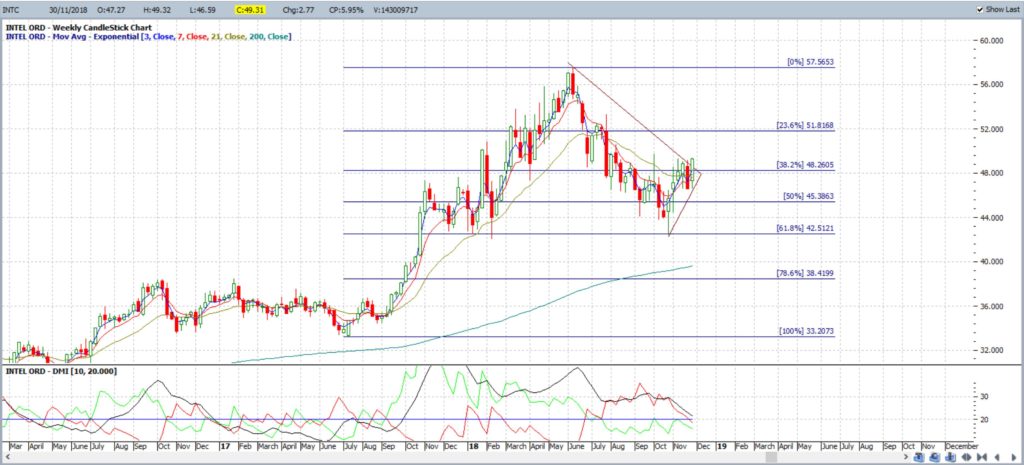 MRVL: Marvell Technology:
MRVL weekly: this also got back close to the weekly 61.8% fib: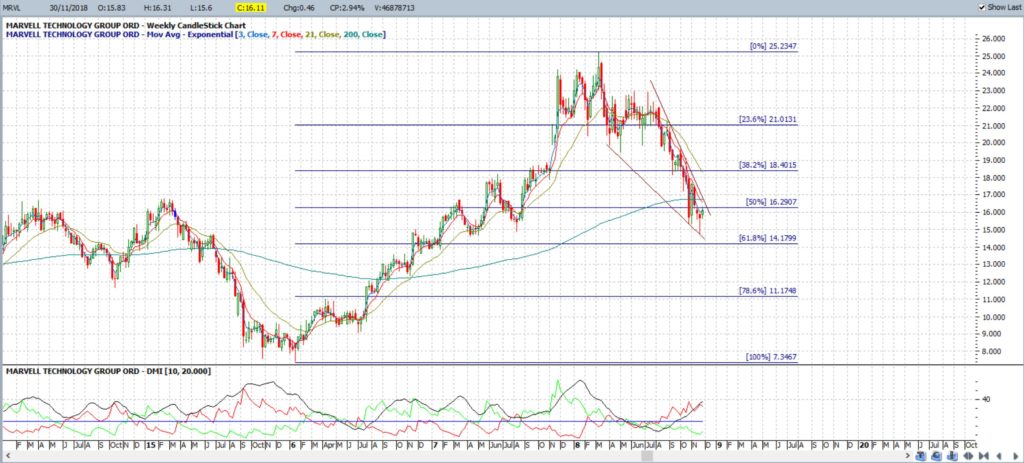 MU: Micron Technology
MU weekly: this also pulled back to near the 61.8% fib so watch for any new trend line breakout: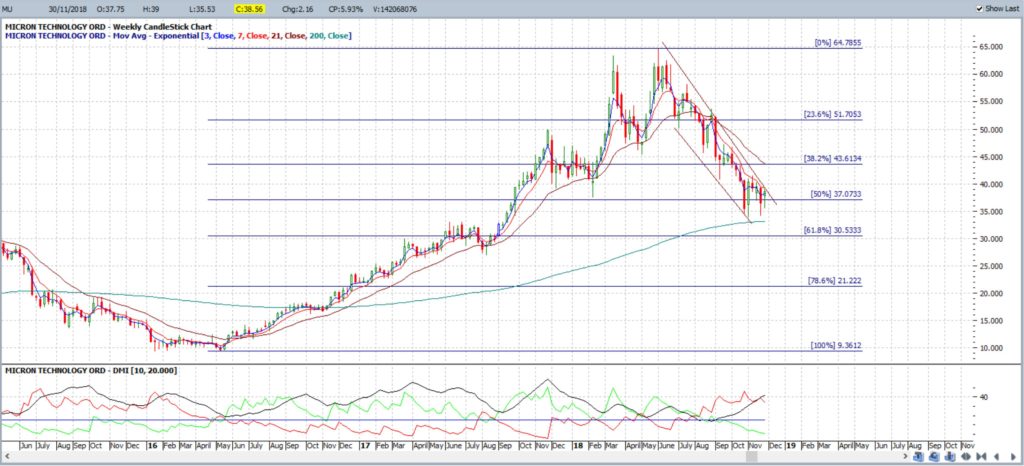 ATVI: Activision Blizzard
ATVI weekly: the 61.8% fib has held here too: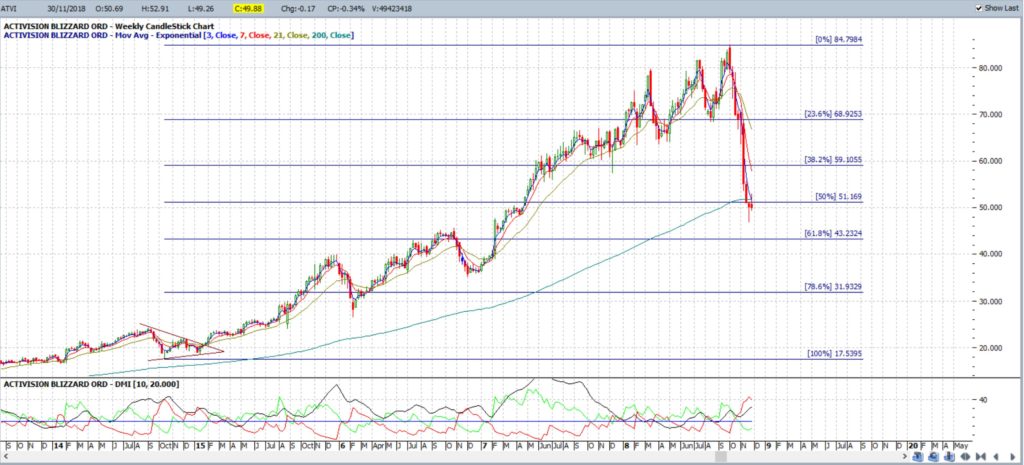 FB: Facebook
FB weekly: watching for any Bull Flag here: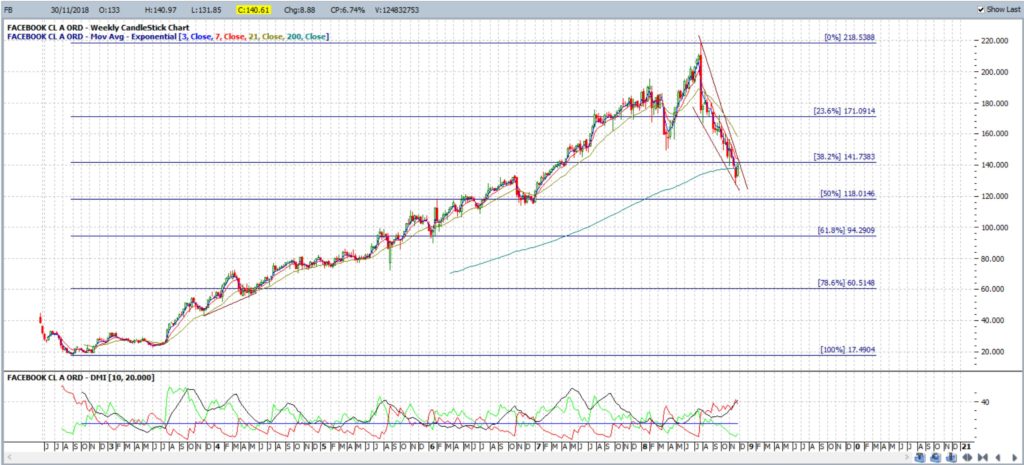 NFLX: Netflix
NFLX weekly: this has only pulled back to the 50% fib but I'm watching for any Bull Flag breakout: