The NASDAQ has finally printed a monthly close above the key 4,800 level. It is my thesis that this monthly close above 4,800 will trigger a bullish ascending triangle breakout similar to those already seen on the S&P500 and DJIA. This bullish close may now enable numerous trading opportunities on a range of NASDAQ stocks.
The S&P500 and DJIA have already made bullish ascending triangle breakouts but both indices also tested their key breakout levels before continuation. Thus, I will be expecting the 4,800 level to be tested on the NASDAQ before possible continuation here and, as a consequence of this, pullbacks may also be seen on NASDAQ stocks. I will be watching key S/R levels on a variety of NASDAQ stocks to enter new trades. Some stocks have already made bullish breakouts but some continue trading just below key S/R levels.
I have written many articles about the NASDAQ and some of these can be found through the links here, here and here. Traders need to continue do their own homework though and establish how they would take advantage of any trading opportunities presented. This post documents the charts and levels of stocks that I am watching for potential bullish continuation. I will either be selling CSNP on these stocks and / or trading OTM Buy-Writes.
NASDAQ monthly: the February close above 4,800 is a bullish signal and has triggered an ascending triangle breakout on the NASDAQ:
The higher profile US Indices of the S&P500 and DJIA have already made ascending triangle breakouts:
S&P500 monthly: an ascending triangle breakout evolved in 2013: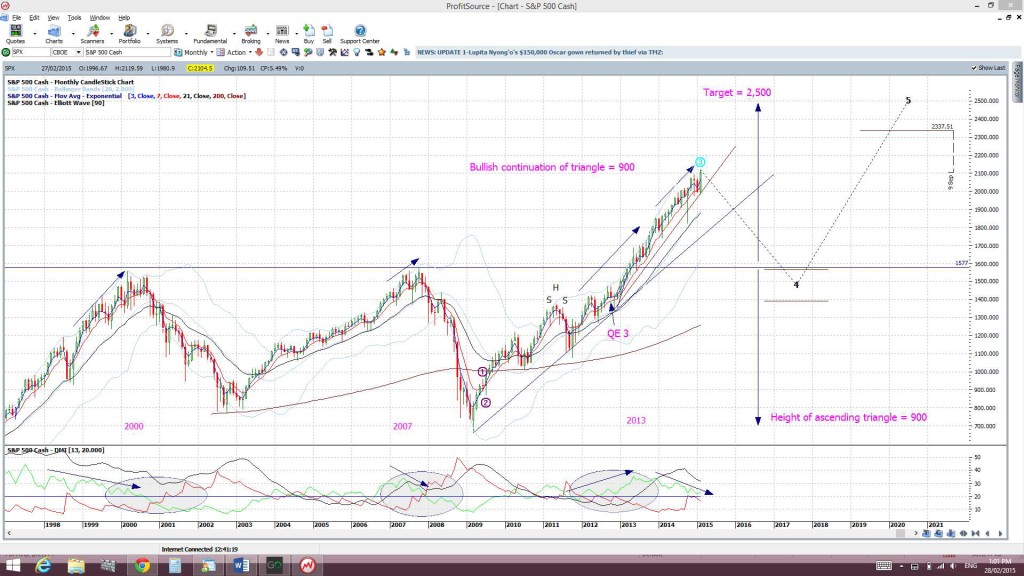 DJIA monthly: ditto here:
Russell 2000: The 'bellwether' Russell 2000 has also made a bullish breakout above 1,220. Many traders are skeptical of bullish continuation with US stocks BUT I would not be expecting this small caps index to be rallying if a broader based stock roll-over was on the way: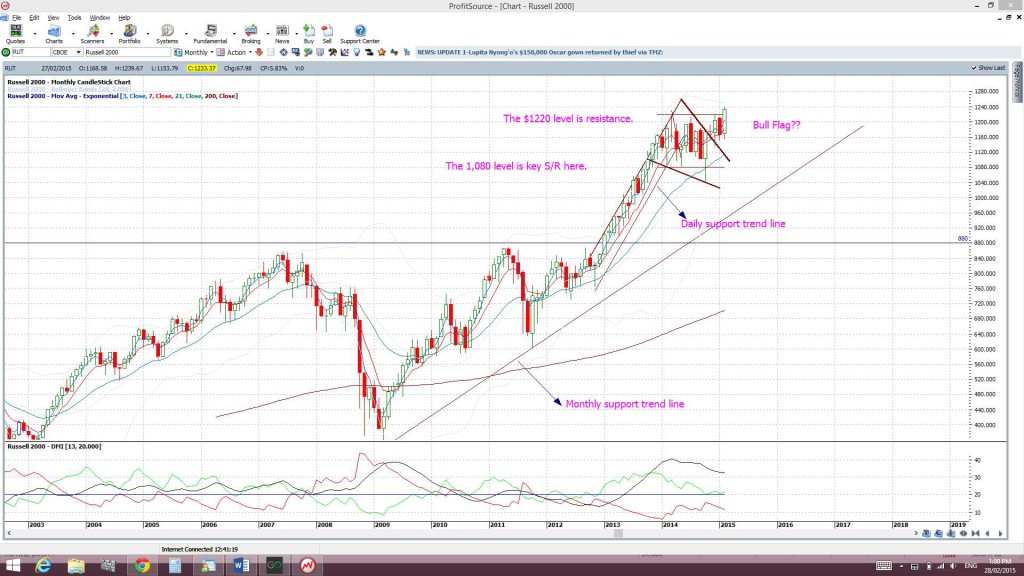 This bullish monthly close above 4,800 on the NASDAQ has me looking for bullish continuation signals on my watch list of NASDAQ stocks. The bullish signals I will be watching for focus on key support/resistance levels. The stocks and levels I am watching are posted below but there are around 3,000 NASDAQ stocks so check them out for yourself! Make sure you perform your own Due Diligence prior to ANY trading and only trade with risk capital that you are prepared to lose because that is always a possible outcome.
NASDAQ Stocks: stocks and levels I am watching. My preference is to find stocks breaking above key S/R levels AND that have a history of trading at much higher 'highs':
Warning: some of these stocks are volatile and speculative suggestions and traders should carry out their own Due Diligence prior to ANY trading. These stocks may be suitable for trading but not investing.
QQQ: NASDAQ-100 ETF: watch for any new close and hold above the $120 level: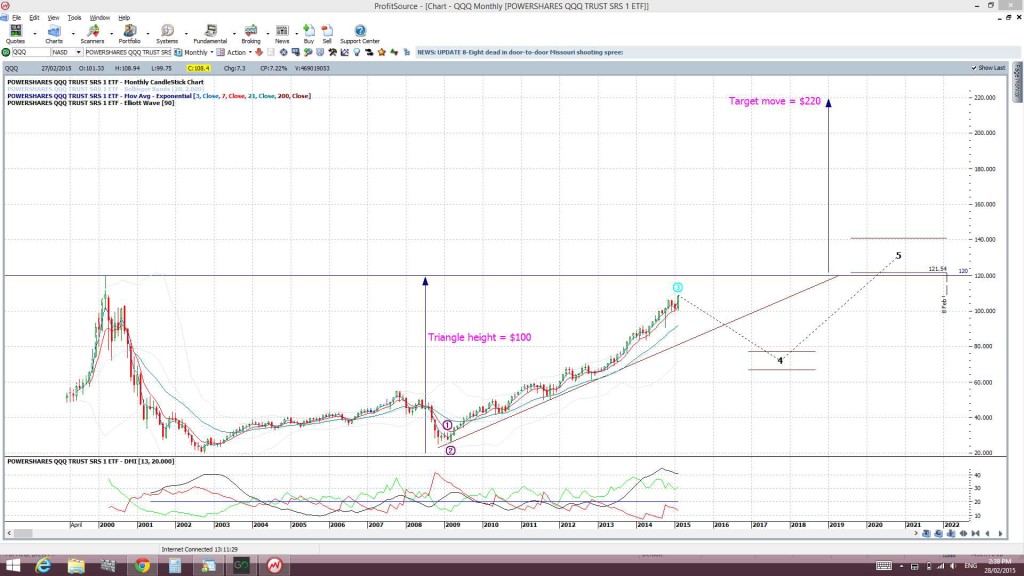 AMZN: watch for any Bull Flag continuation here as the potential move, according to technical theory, could be worth $300: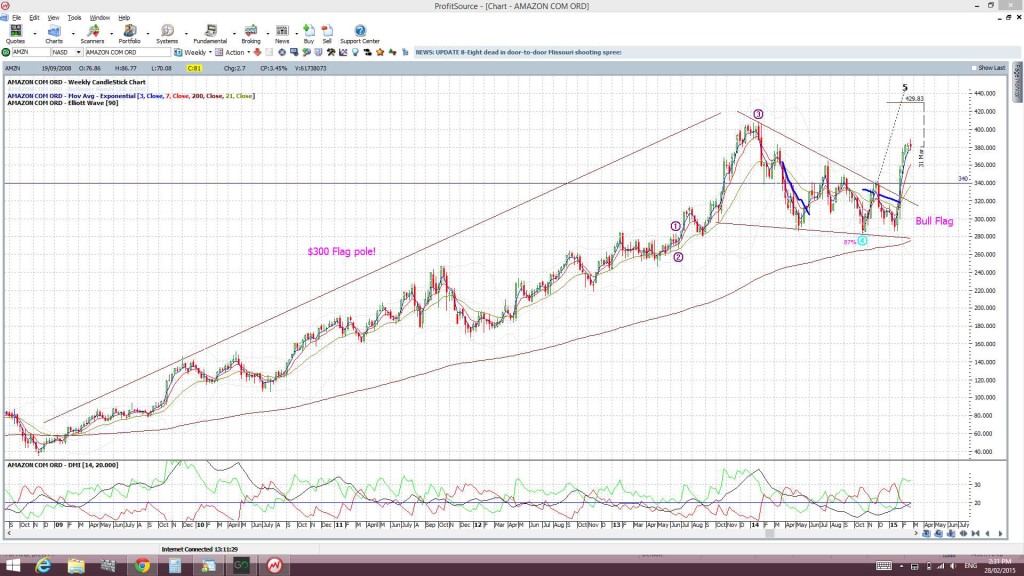 NFLX: any new monthly close above $480 would suggest a bullish breakout and would support continuation: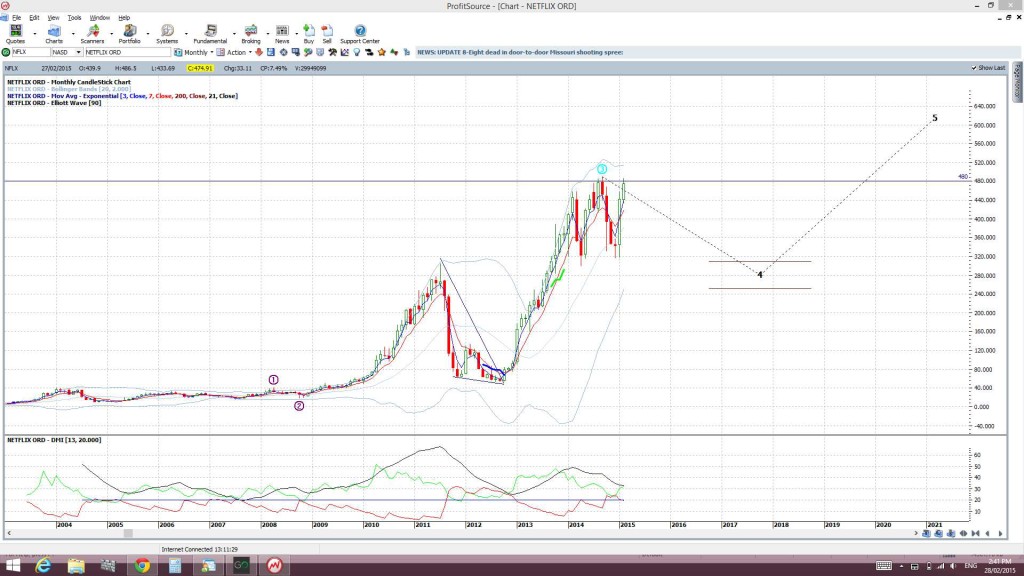 EBAY: watch for any close above $60 to suggest a triangle breakout move to $110. Again, this is calculated according to technical breakout theory:
INTC: watch the $35 level. Note the history of a much higher 'high' here as this should make it easier for price to ultimately rally as it won't have to break into new territory:
MSFT: watch for the $37 level to act as support here:
AAPL: a bullish Cup 'n' Handle with target of $140 is almost complete here but a move back up to the pre-stock split price of $700 could be next: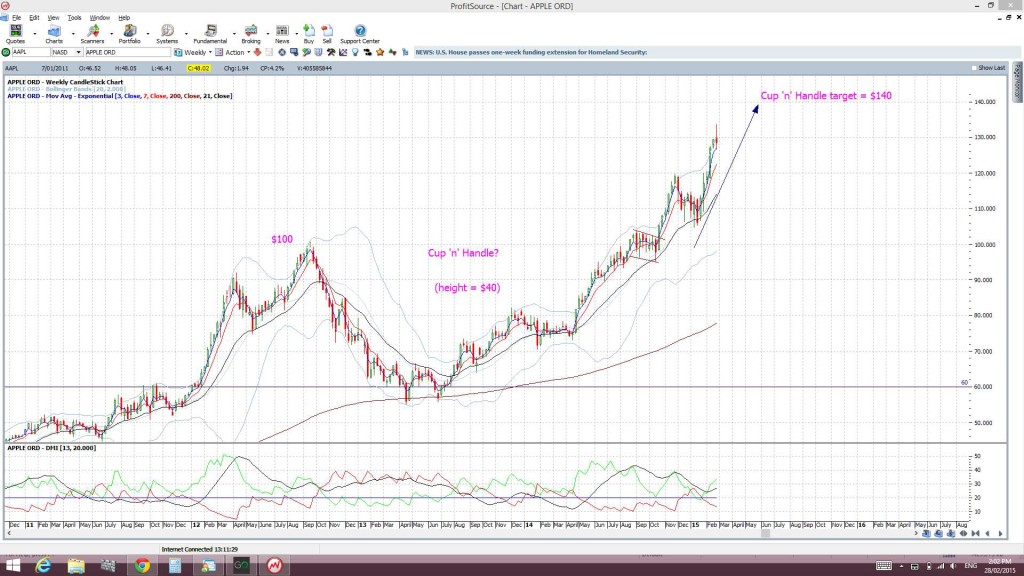 AMAT: has made another monthly close above the $24 level which is bullish. Again, note the history of higher 'highs':
ATVI: looks bullish as it holds above $19 and the triangle breakout: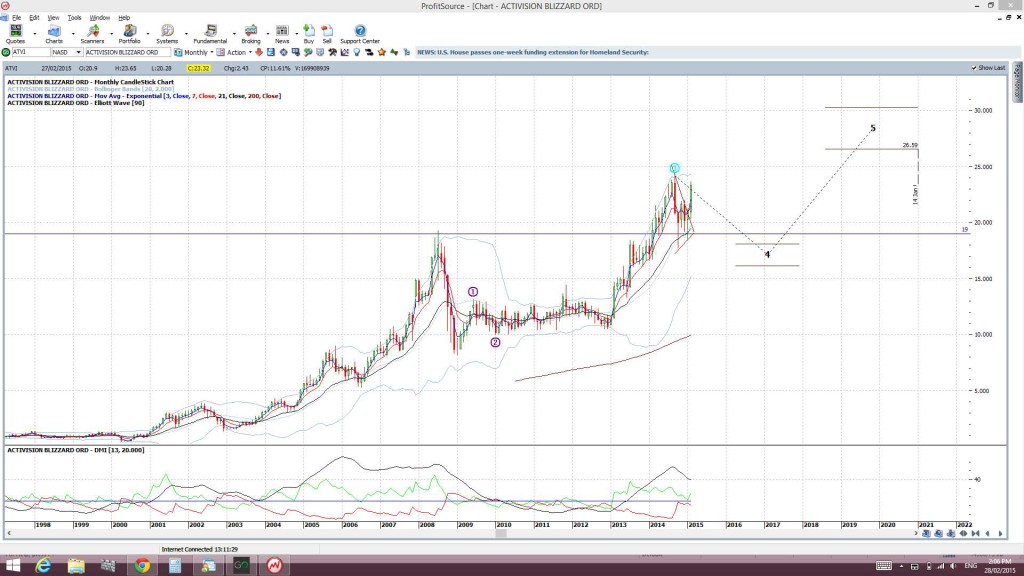 GILD: watch trend lines for any Bull Flag breakout that could be worth $100: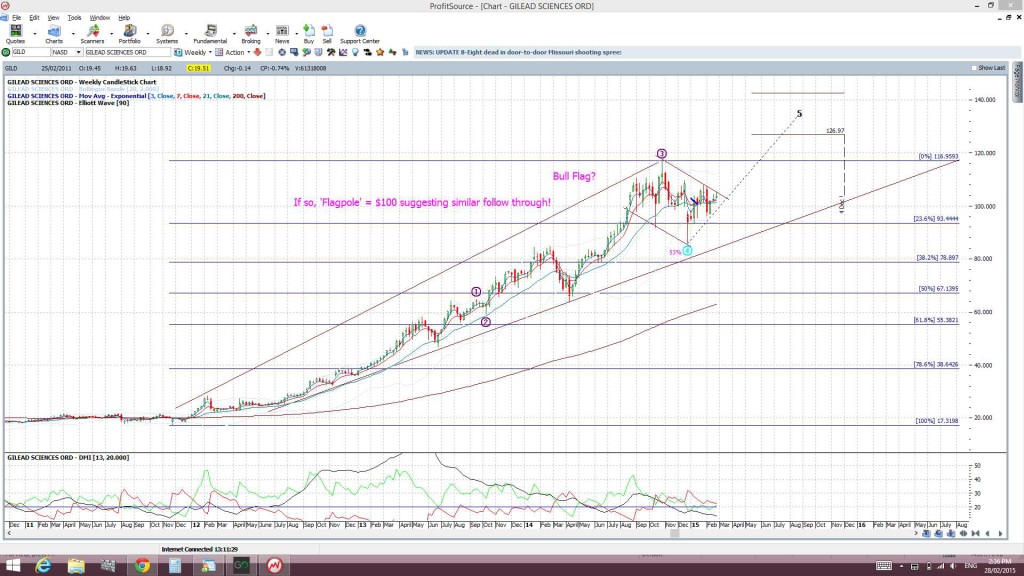 FB: watch for any continued triangle breakout BUT I would want to see a close and hold above $82: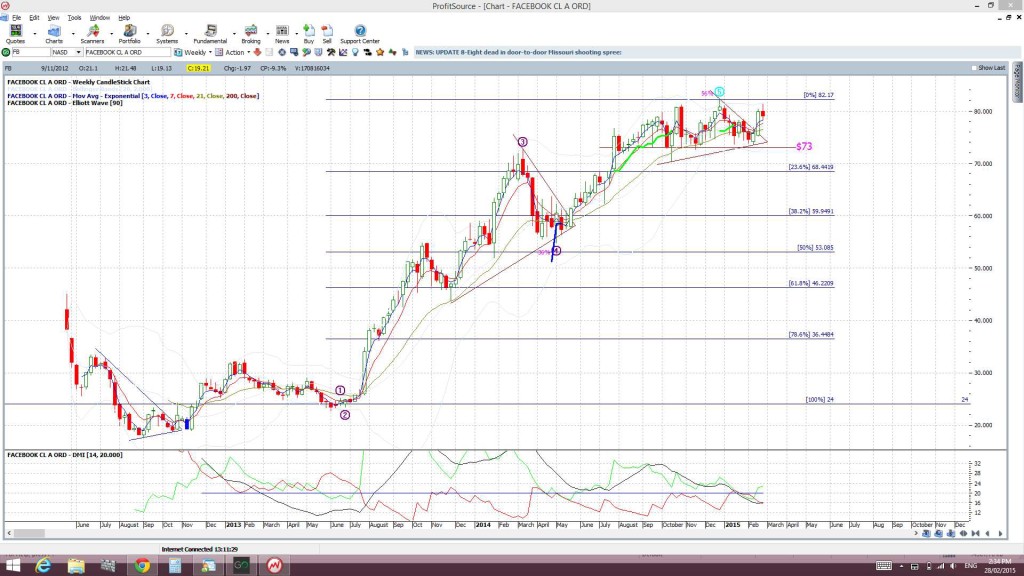 BBBY: watch for any new close and hold above $80:
CONN: watch for any wedge breakout and hold above $20. Again, note the history here of much higher 'highs':
CSCO: watch for any new close and hold above $30. Decent history here too:
FAST: watch for any bullish triangle breakout but this might be a bit of a way off:
FEYE: watch for any hold above $40: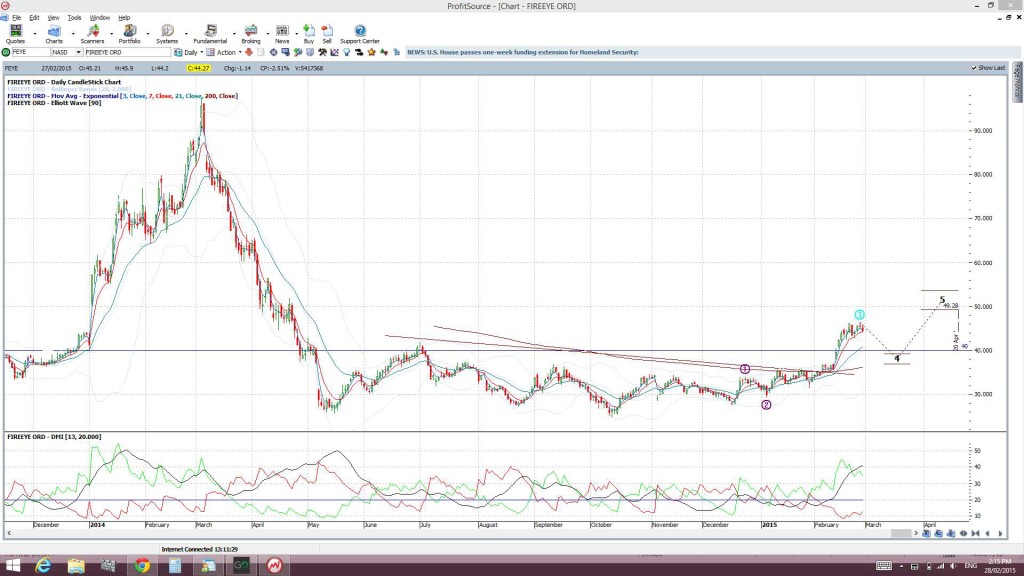 GRMN: watch for any close and hold above $60:
HBAN: has made a bullish triangle breakout and hold above $10:
JRJC: watch for any close and hold above $10:
MU: watch the $20 and $40 levels: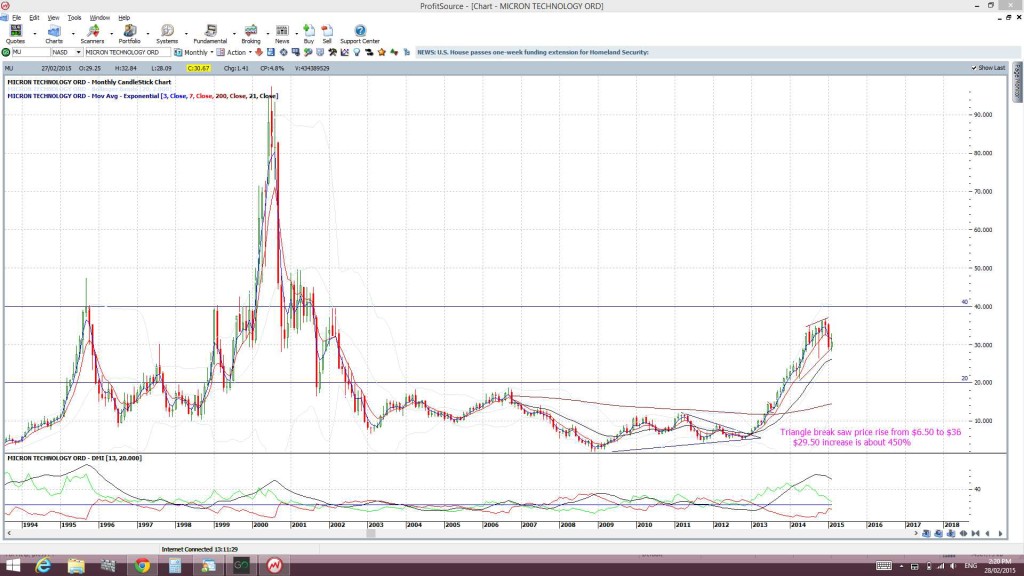 NTAP: watch for any triangle breakout and the $60 level:
TRIP: watch for a hold above $70:
TTWO: watch for any close and hold above $30:
WEN: watch for a hold above $10: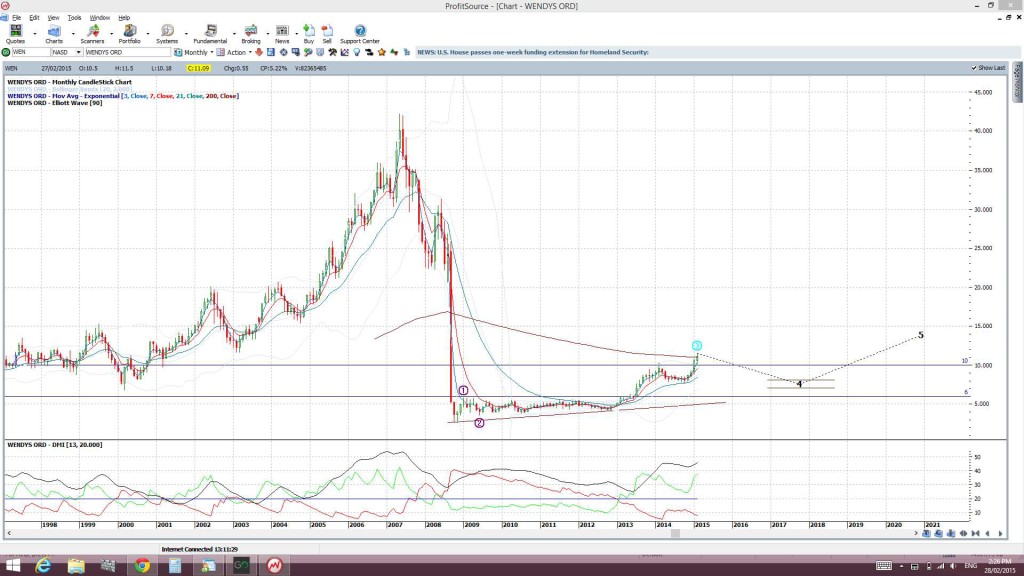 XLNX: watch for any triangle breakout and the $40 level: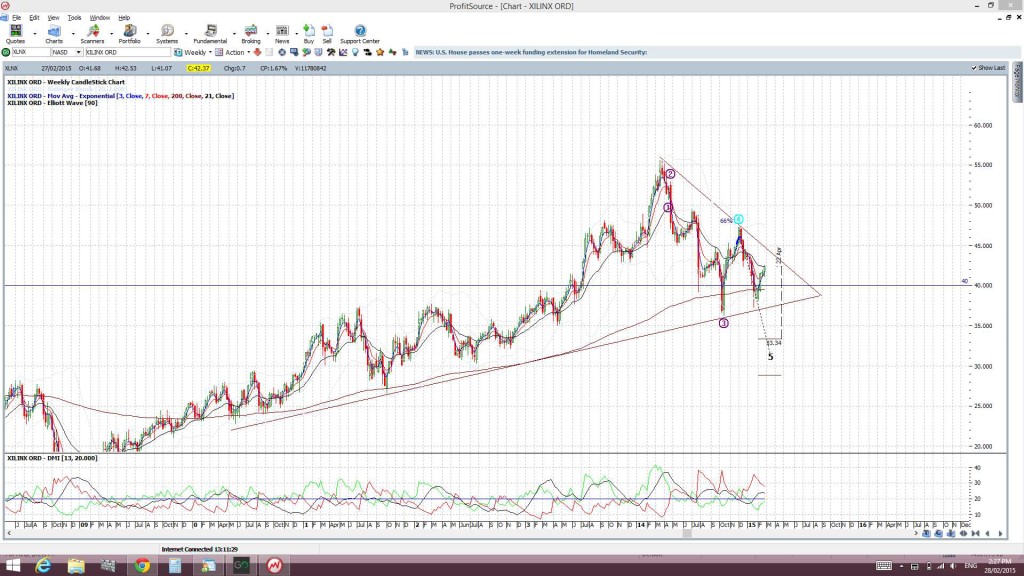 YHOO: watch for any hold above $40 and, then, the $60 level:
QCOM: pulling back now but watch for any move above the triangle and $80 level:
LULU: has bounced up off the 61.8% fib but watch for any breakout above $80:
SNDK: watch for any move and hold back above the $80 level:
Z: watch for any continuation from the triangle breakout: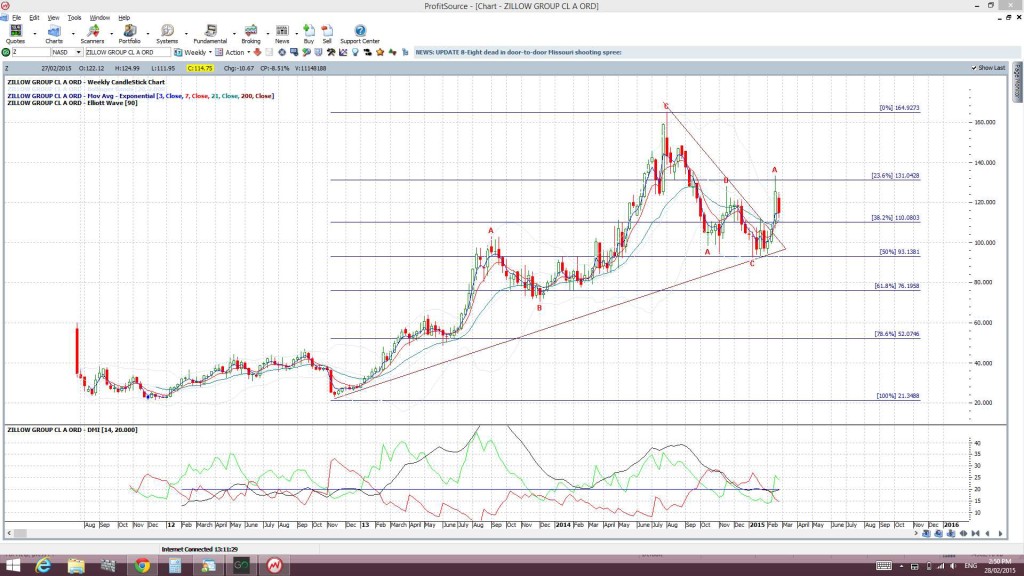 ARRS: watch for any new close out of the triangle and above the $30 level:
CCRN: watch for any new close and hold above $15:
ELOS: this has made a bullish triangle breakout so watch for continuation: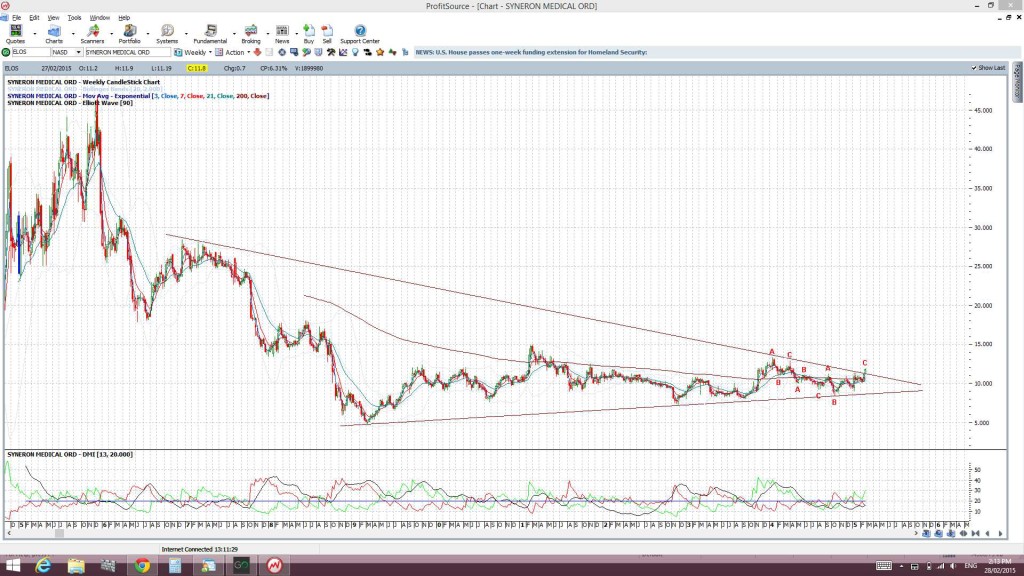 JRJC weekly: watch for any close and hold above $10: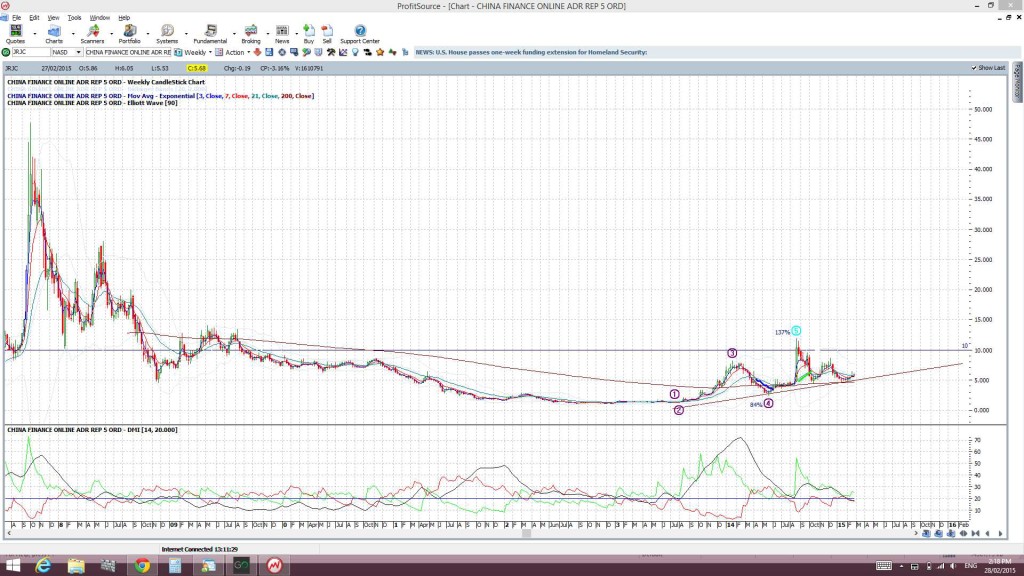 MDRX: watch for any bullish wedge breakout: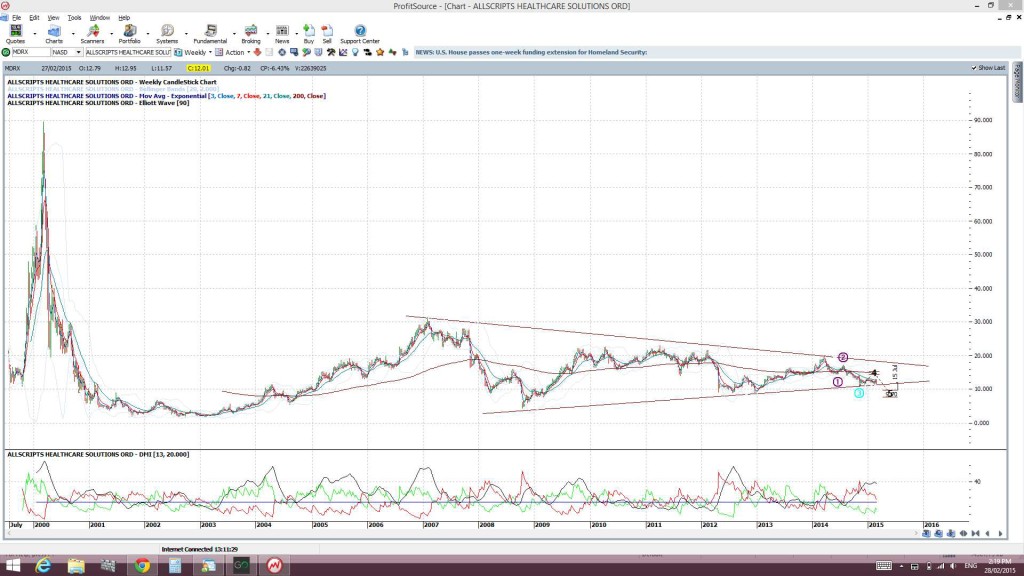 SGEN: has made a bullish triangle breakout on the weekly chart. Watch for bullish continuation: