I have been stalking and trading the NASDAQ and its stocks for some time now but wrote my first dedicated write up on them back in September this year. I have been noting the key level for this index is the 4,800 level and price seems to be closing in on that level. The monthly candle closes at the end of this week and this level will be eyed carefully then.
NASDAQ monthly: any bullish breakout above 4,800 suggests a move up to 8,400, according to triangle breakout theory:
NASDAQ weekly:
NASDAQ daily: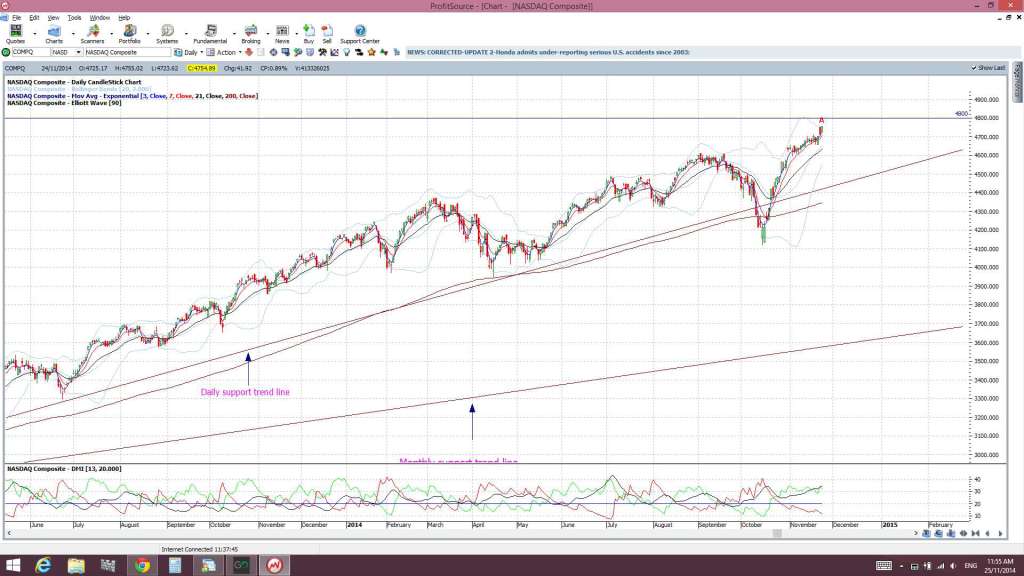 The S&P500 has already made a bullish triangle breakout and so it wouldn't be too surprising to see the NASDAQ follow suit: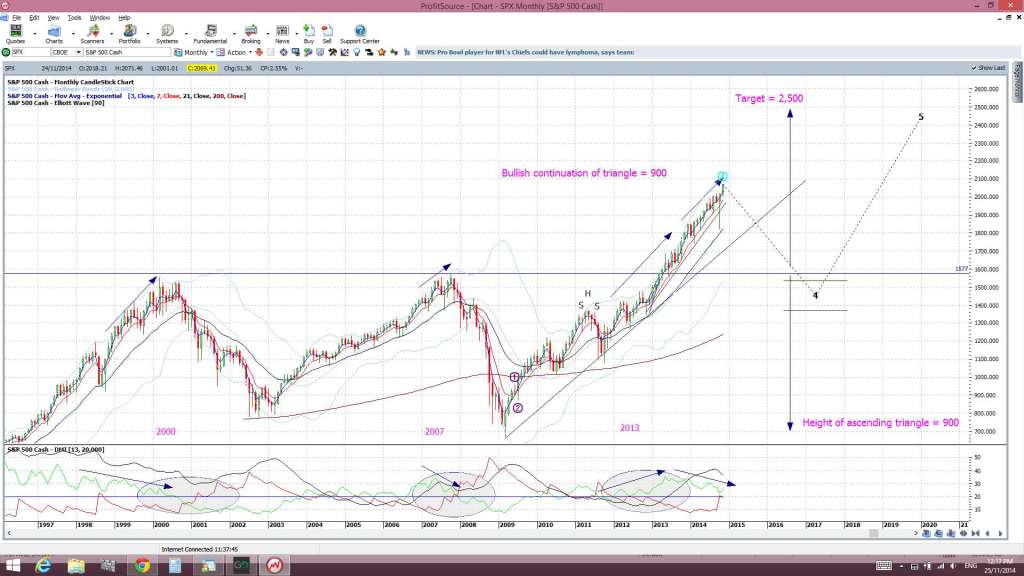 A number of NASDAQ stocks are closing in on key S/R levels and this is generating great trading opportunity here. Traders need to watch these stocks as they approach these potential breakout levels, especially at the end of this week when the monthly candles will close:
QQQ: the NASDAQ ETF looks like it is headed towards 120: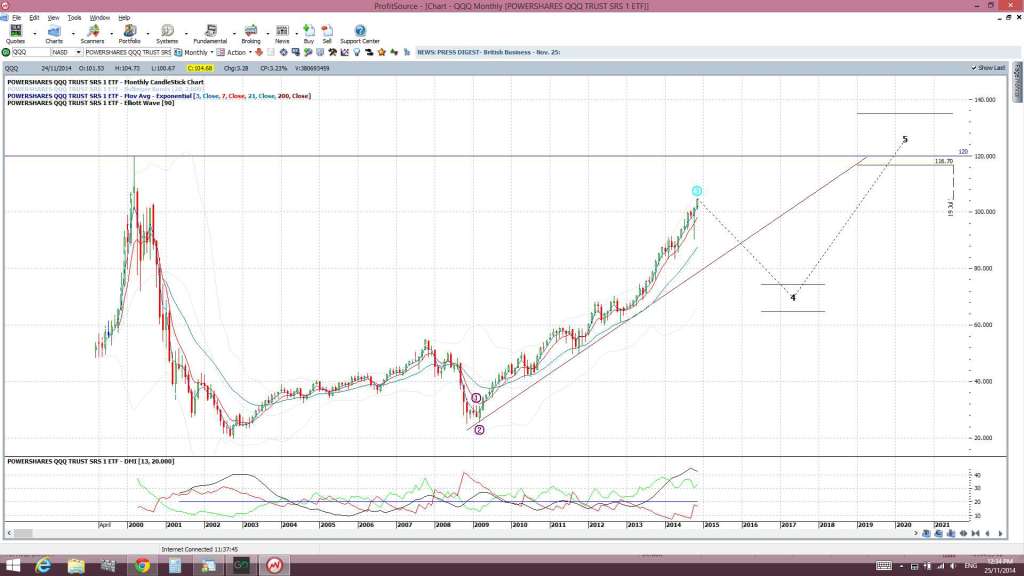 MU: any close and hold above $35 would suggest continuation: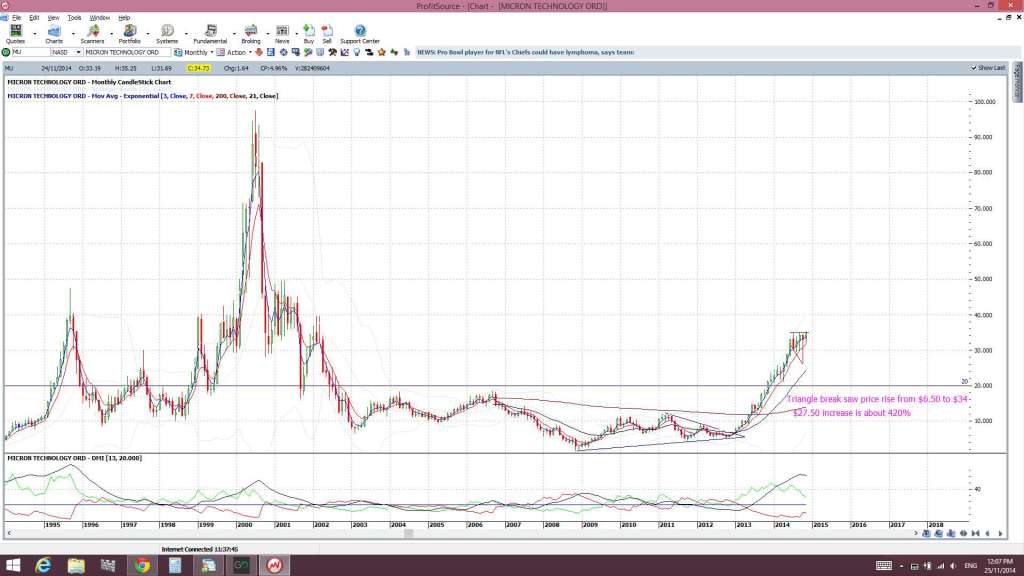 AMZN monthly: a Bull Flag looks to be starting here:
AMZN daily: watch AMZN for the Flag break and, then, for any close above $340 to suggest continuation: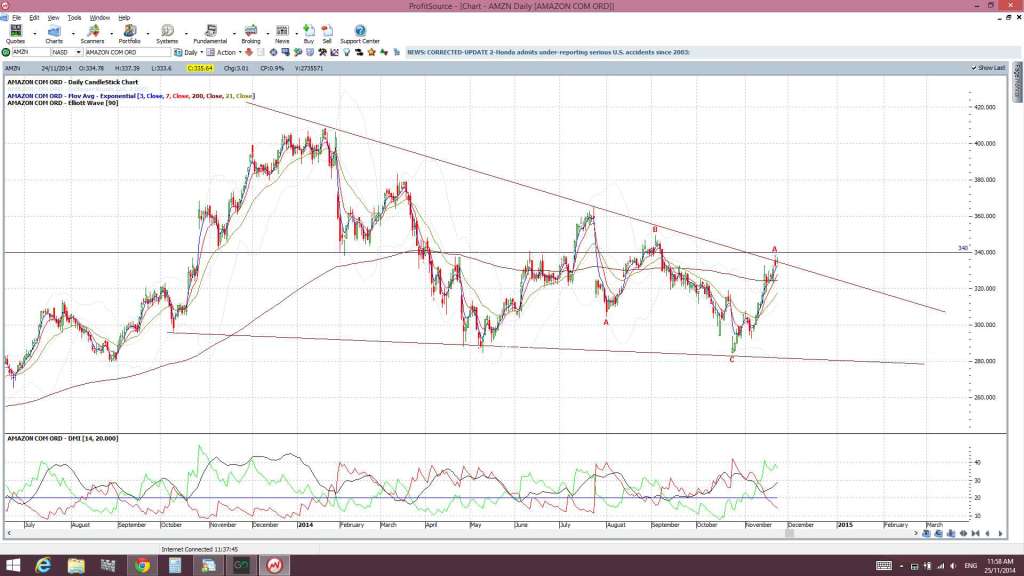 EBAY: looks set to take on $60: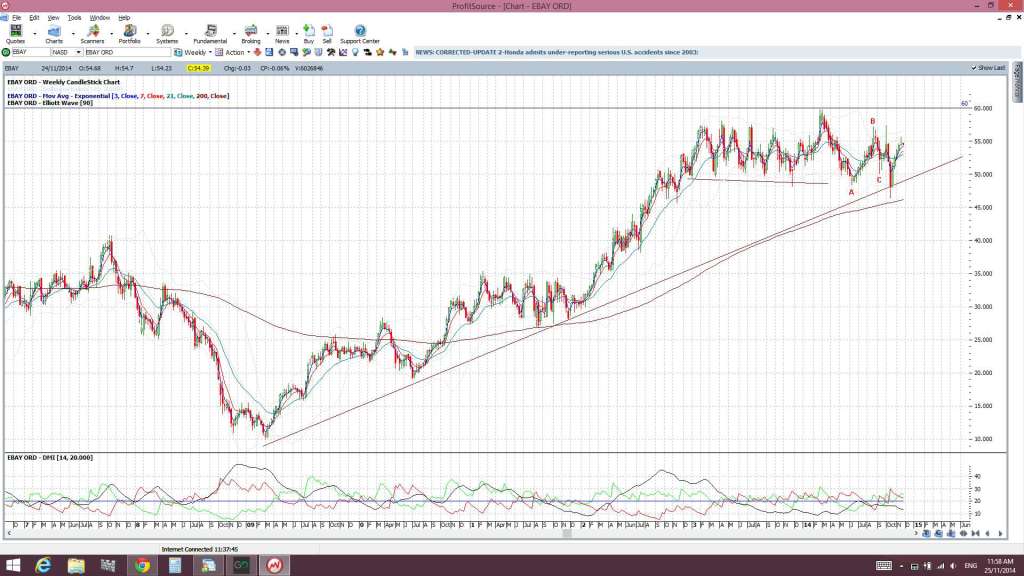 INTC: a monthly close above $35 would be very bullish:
MSFT: the $37 break is long gone here now!
AAPL: this is on the way to $140:
AMAT: any monthly close above $24 would be bullish here too:
CSCO: a monthly trend line break would be bullish enough BUT any close and hold above $30 would add support:
GE: a monthly triangle breakout would be bullish here too BUT any close and hold above $30 would add support: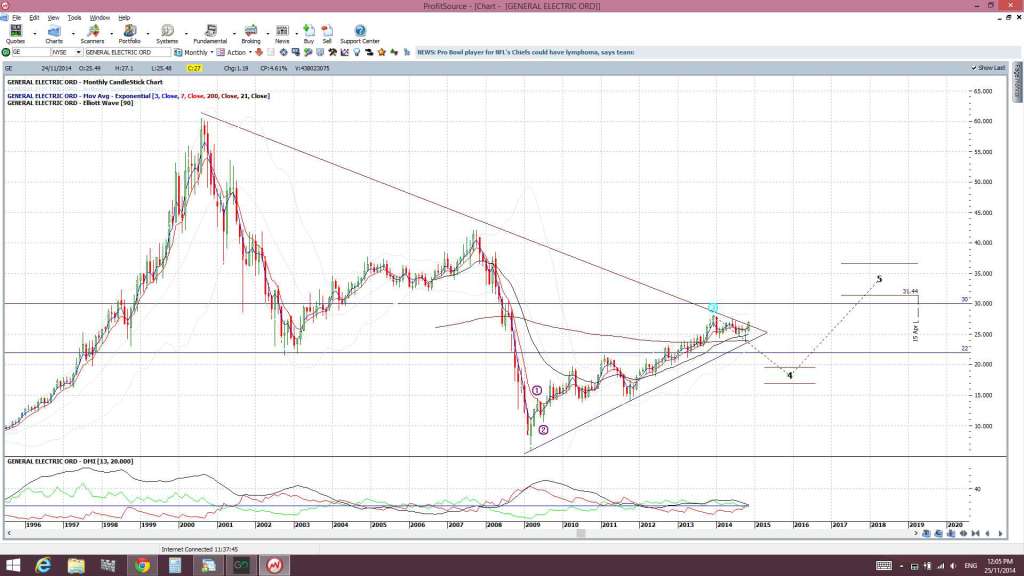 NTAP: watch for any triangle breakout:
YHOO: $40 is long gone but the next key level looks to be $60 and I suspect this is headed there now: