This is a follow up article to one I wrote last week on the NASDAQ. The index continues to push up towards a major resistance level at 4,800 and I'm on the lookout for any potential bullish ascending triangle breakout to follow in the steps of similar breakouts already executed on the S&P500 and DJIA.
NASDAQ monthly: the 4,800 level is major resistance zone and forms the top of an ascending triangle pattern. I'm on the lookout for any possible bulllish breakout from this level:
The ETF, QQQ, is a designed to replicate the index and charts for this ETF show a similar ascending triangle pattern evolving as well:
QQQ monthly: the $120 level seems to be the level to watch here: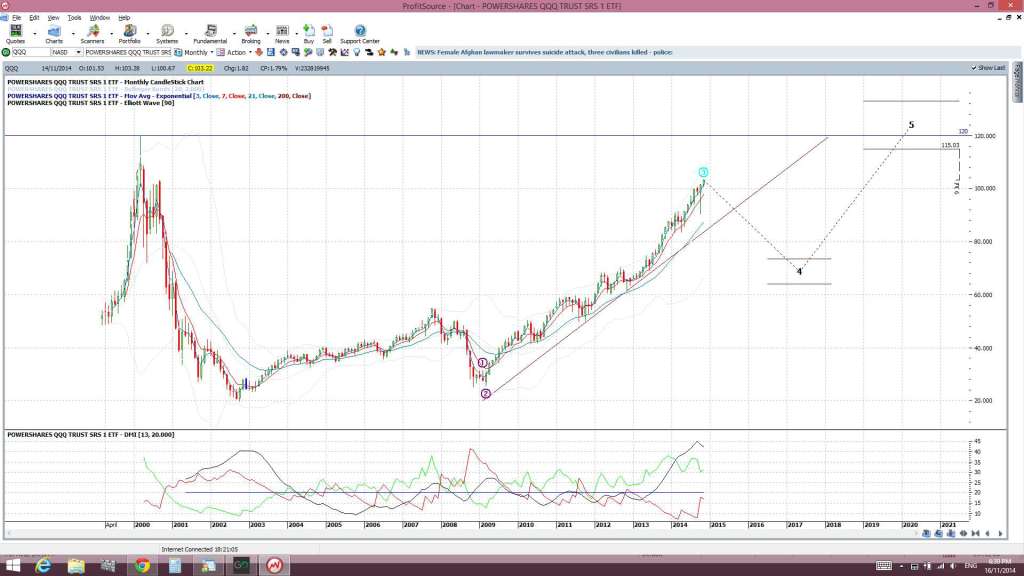 QQQ weekly: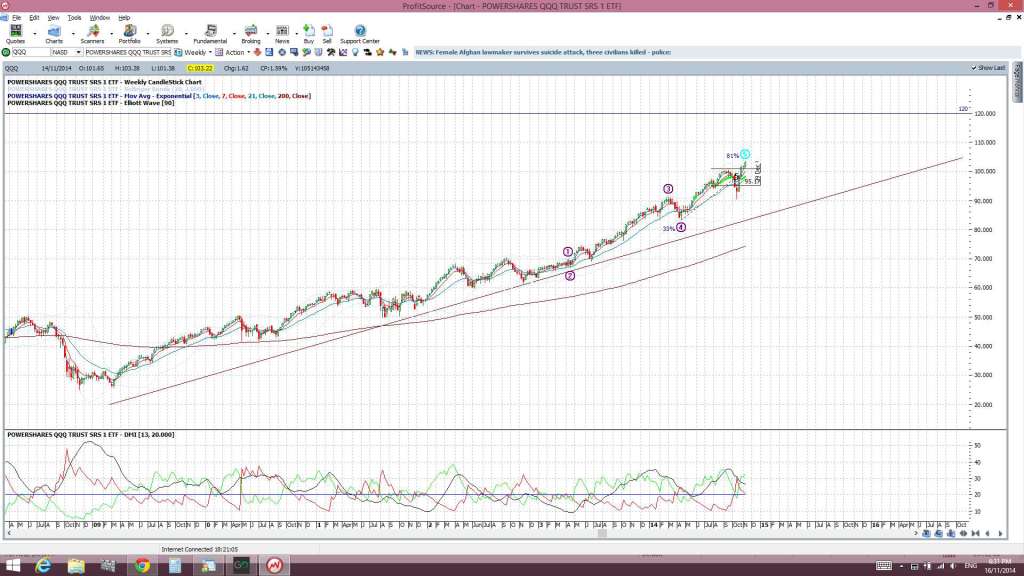 QQQ daily:
Traders wanting to trade any broad based NASDAQ momentum could do so by trading the ETF QQQ as this ETF trades like a stock and has Options available too. Thus, QQQ can be bought and sold like a stock or Options can be traded as well.
A number of individual stocks on the NASDAQ look bullish as well and traders have the option of selecting individual NASDAQ stocks to trade i there is bullish continuation on the index. The NASDAQ stocks that have my interest include the following:
EBAY monthly: watching the $60 level:
INTC monthly: watching the $35 level:
MSFT monthly: looking for any pullback here: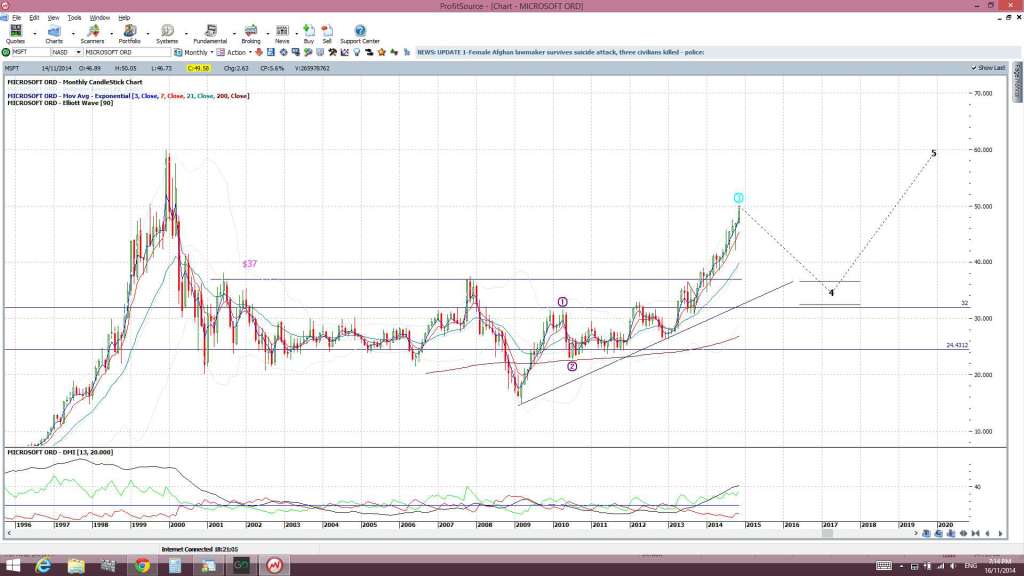 AAPL weekly: the bullish Cup 'n' Handle pattern is well under way already: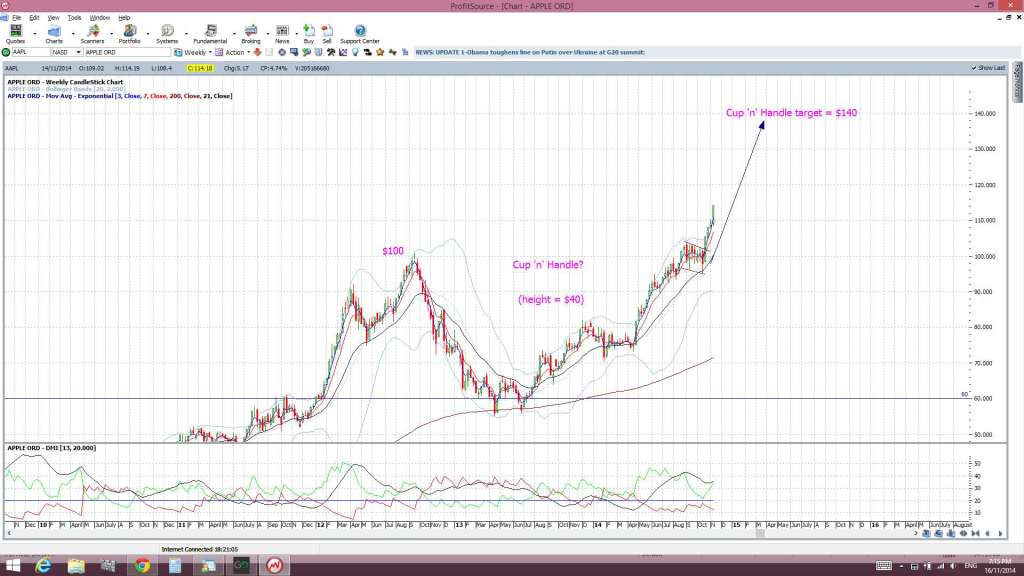 AMAT monthly: watching the $24 level: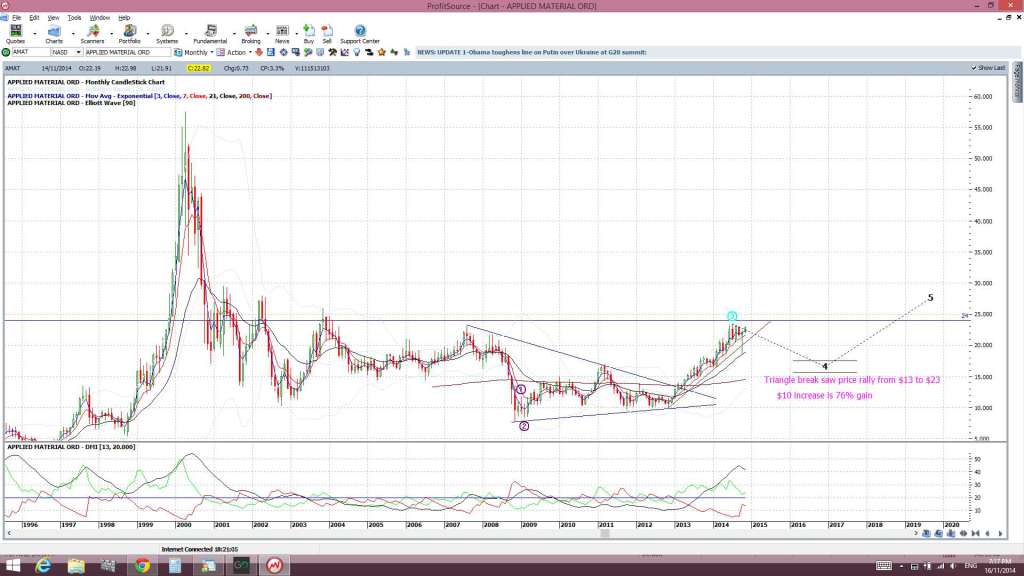 CSCO monthly: has made a triangle breakout on the weekly chart and is looking bullish:
MU monthly: watching the Flag trend lines: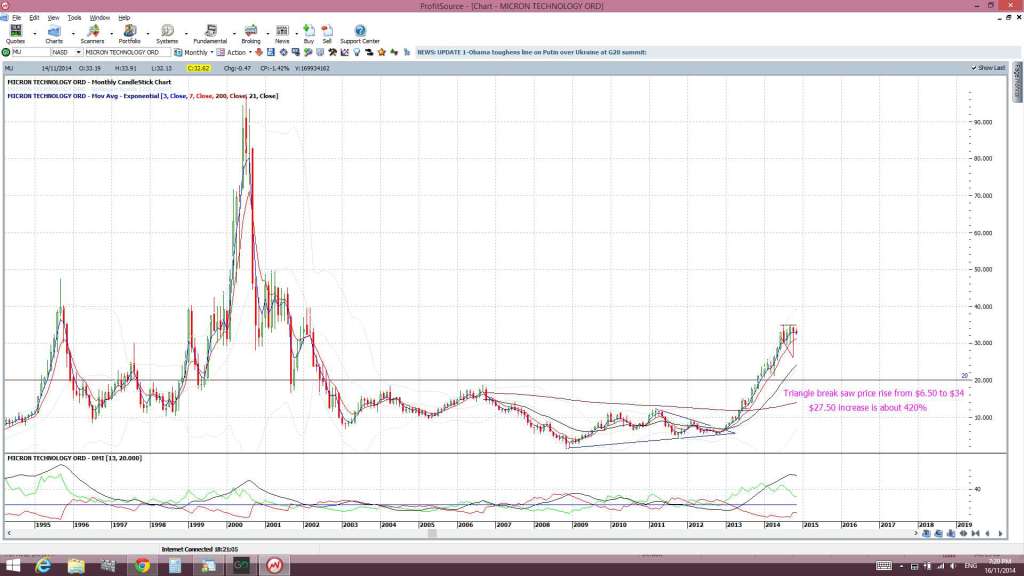 NTAP monthly: watching the triangle trend lines:
YHOO monthly: hoping for a pullback here:
AMZN monthly: watching the Flag trend lines here too: