US stocks closed higher last session on the back of better than expected Bank earnings and Yen weakness has continued. Every chart that I review has experienced some kind of trend line breakout this week, although some have been rather messy moves. Here's hoping this will set up for more decent moves next week though! The US$ remains pegged by 95 resistance but watch to see how today's US Retail Sales might impact here.
PayPal: PayPal have sorted out access for Trade Charting and so I hope the problems will now cease. I will keep posts as open-access until next week in case any members continue to have access issues.  Please just access the website directly, without trying to login to the member area, if you do continue to have login issues. If your membership was suspended by PayPal it may mean that you will need to re-subscribe if you wish to continue membership of Trade Charting. I sincerely apologise for these issues.
Data: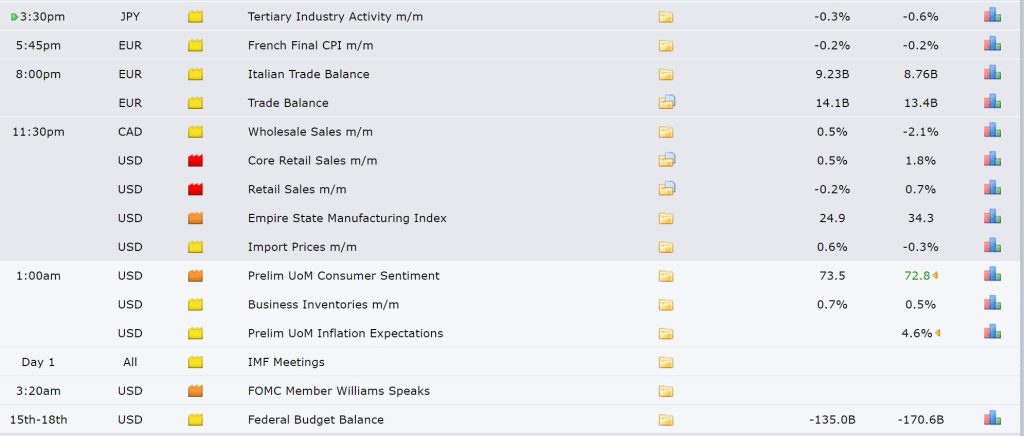 DXY weekly: pegged by 95:
Trend line breakouts:
S&P500: the latest TL b/o marks a weekly Bull Fag b/o so watch to see where the weekly candle ends up closing.
S&P500 4hr: a new TL b/o: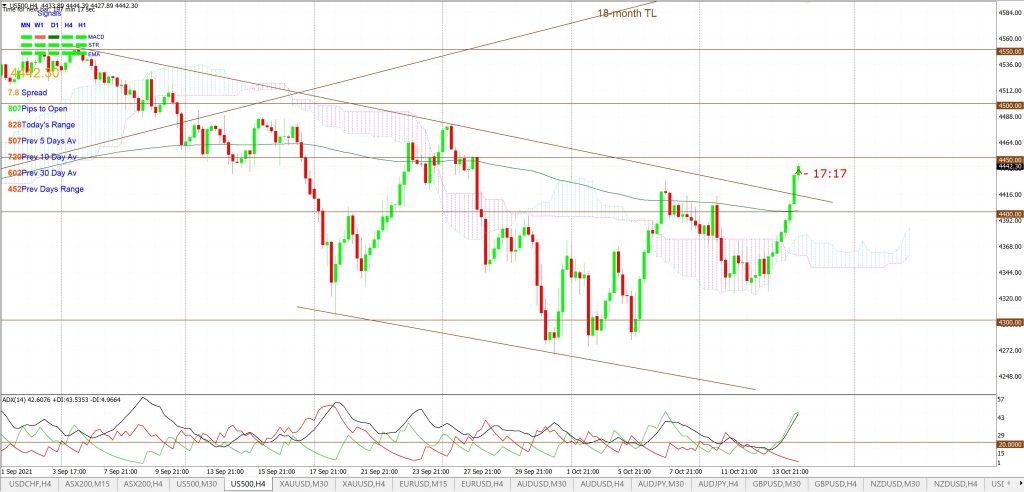 S&P500 30 min: there have been a few opportunities to get LONG here; a new move above the 30 min Cloud or an Asian range breakout: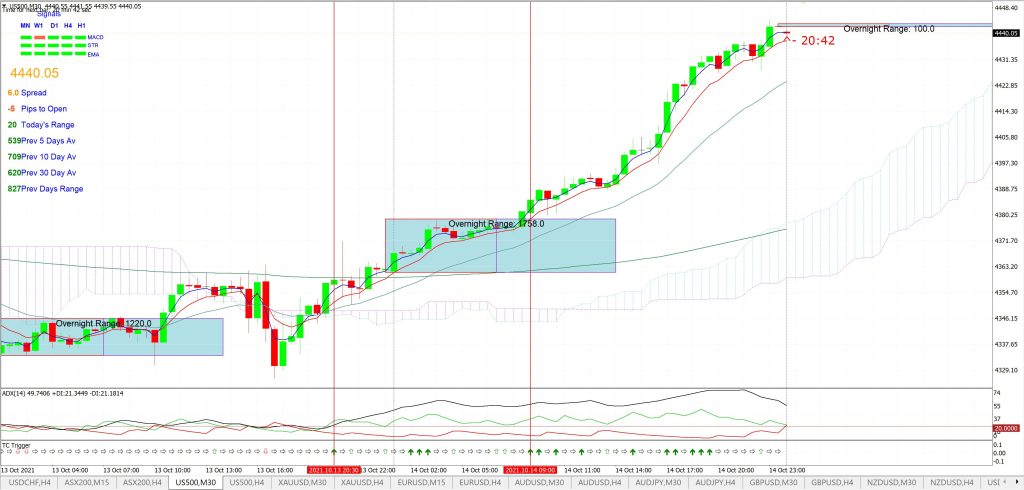 ASX-200 4hr: a TL b/o for 70 points BUT watch the weekly Flag trend line for any new b/o: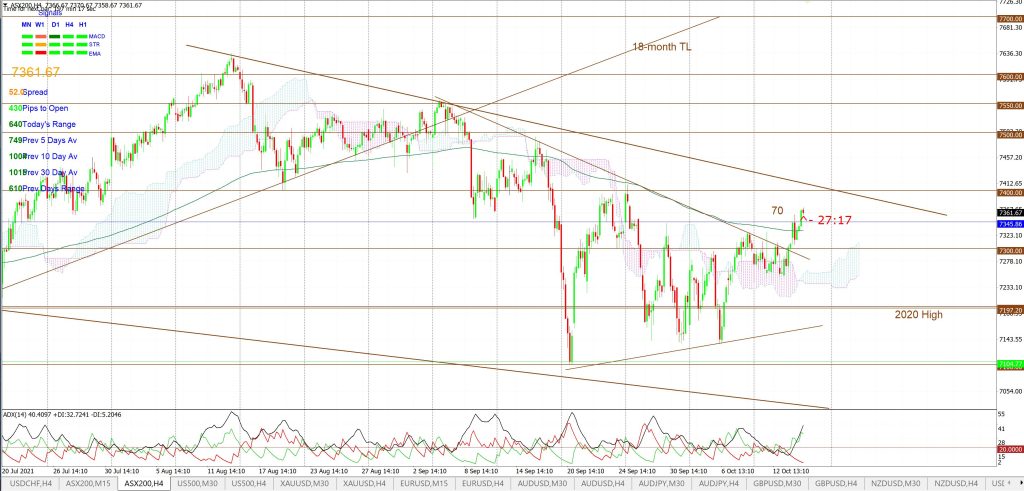 Gold 4hr: this TL b/o is now at $30 BUT watch $1,800 for any new make or break: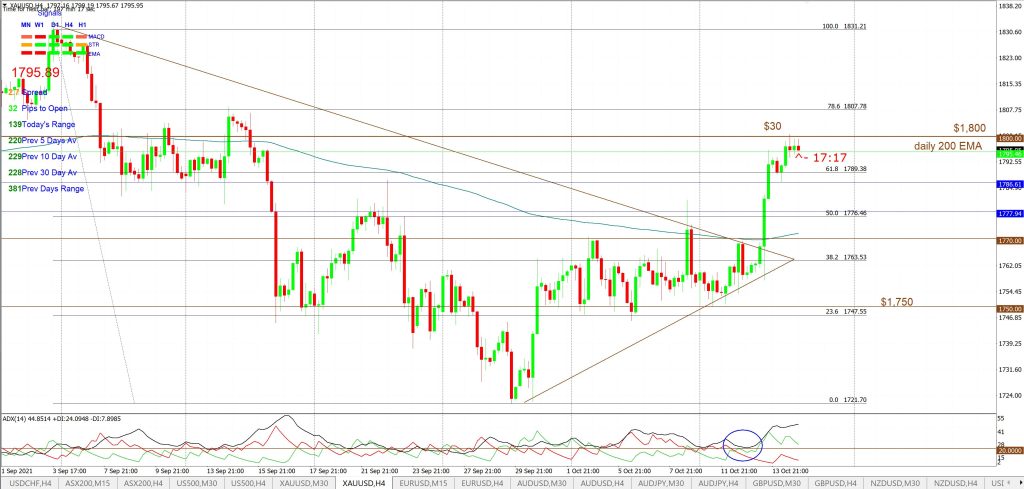 EUR/USD 4hr: this TL b/o is now at 60 pips BUT watch 1.16 for any new make or break: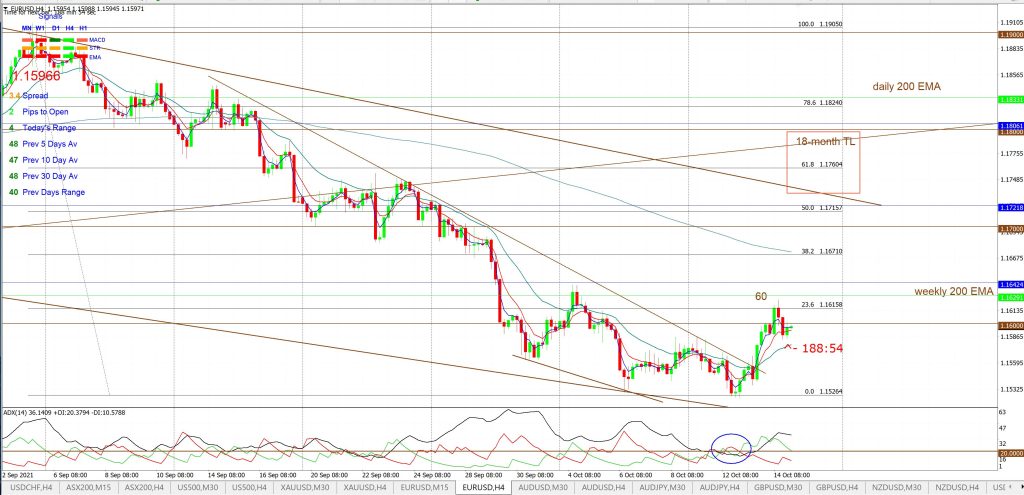 AUD/USD 4hr: this TL b/o underway BUT watch the daily 200 EMA for any new make or break: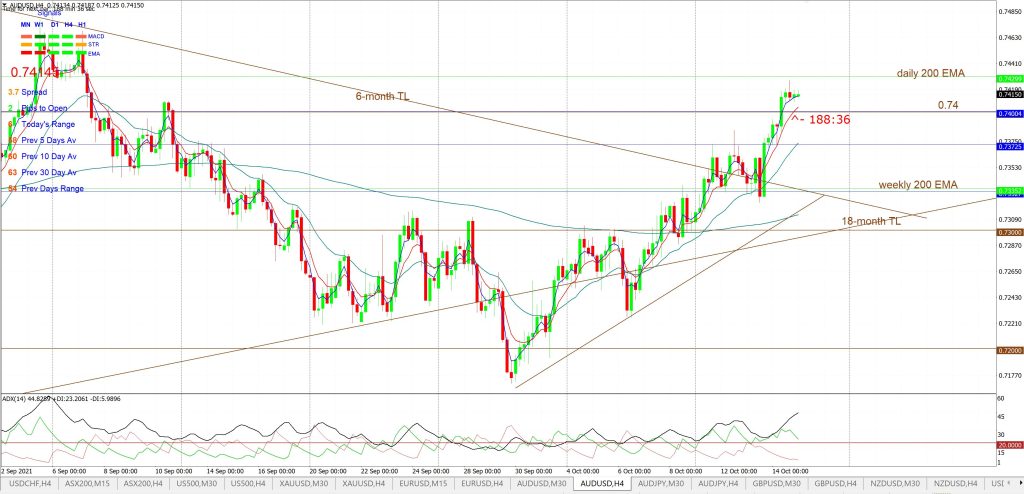 AUD/JPY 4hr: this TL b/o is now at 200 pips BUT watch 85 for any new make or break: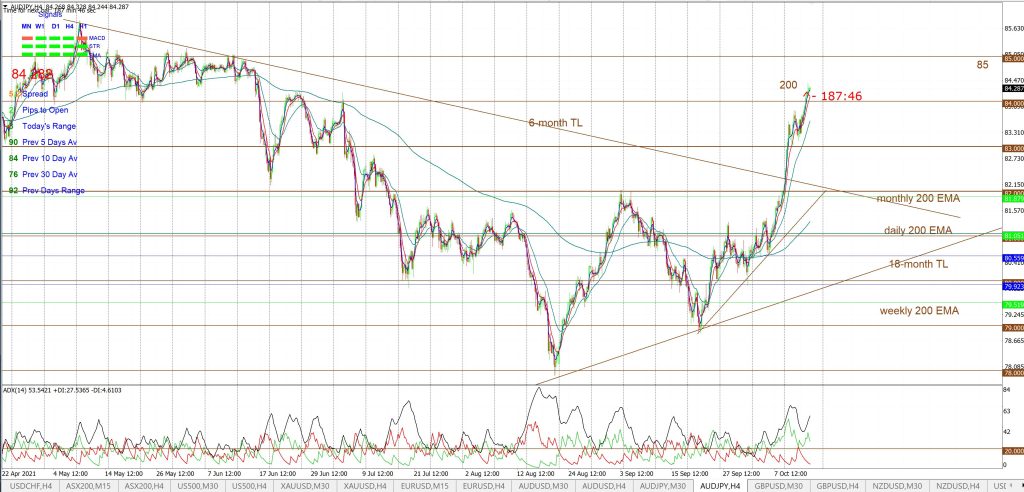 NZD/USD 4hr: this TL b/o is underway now that 0.70 has been cleared: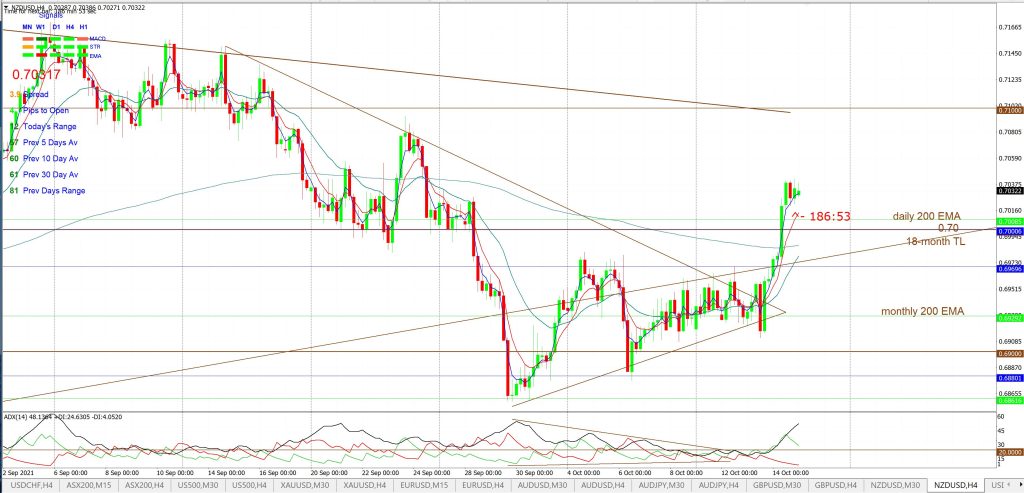 GBP/USD 4hr: this TL b/o is underway BUT watch 1.37 and the daily 200 EMA for any new make or break: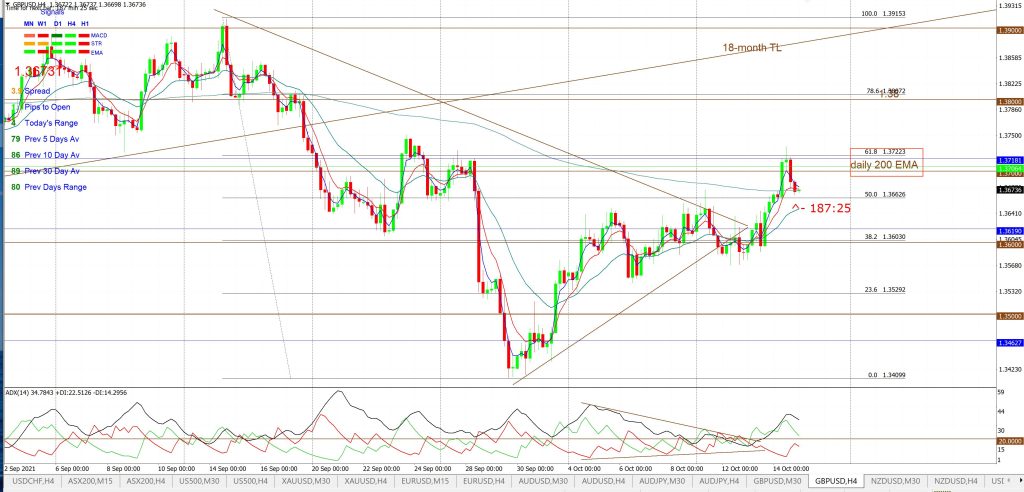 USD/JPY 4hr: this TL b/o is at 140 pips BUT watch 114 for any new make or break: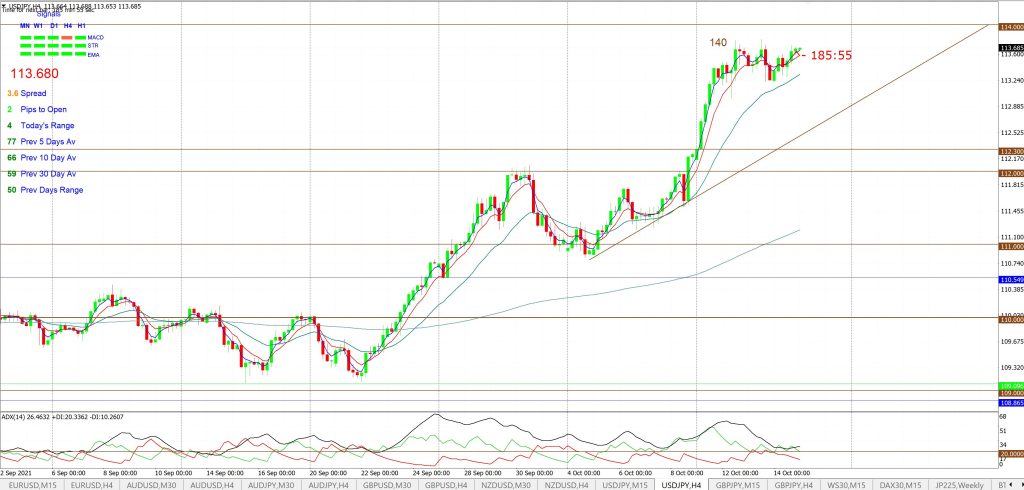 GBP/JPY 4hr: this TL b/o is at 270 pips BUT watch 156 for any new make or break: