Both FX indices have printed small, Spinning Top weekly candles reflecting continued indecision. The progressively smaller candles on the DXY brought the Babushka doll set to mind and, hence this photo. Next week could offer slower trading and fewer opportunities given it is US Thanksgiving but keep watch for any other potentially market-moving news related to Covid and the US Presidential Election.
DXY
DXY weekly: an indecision-style Spinning Top and Inside weekly candle, and, still range bound:
DXY weekly expanded: a better view on this expanded chart: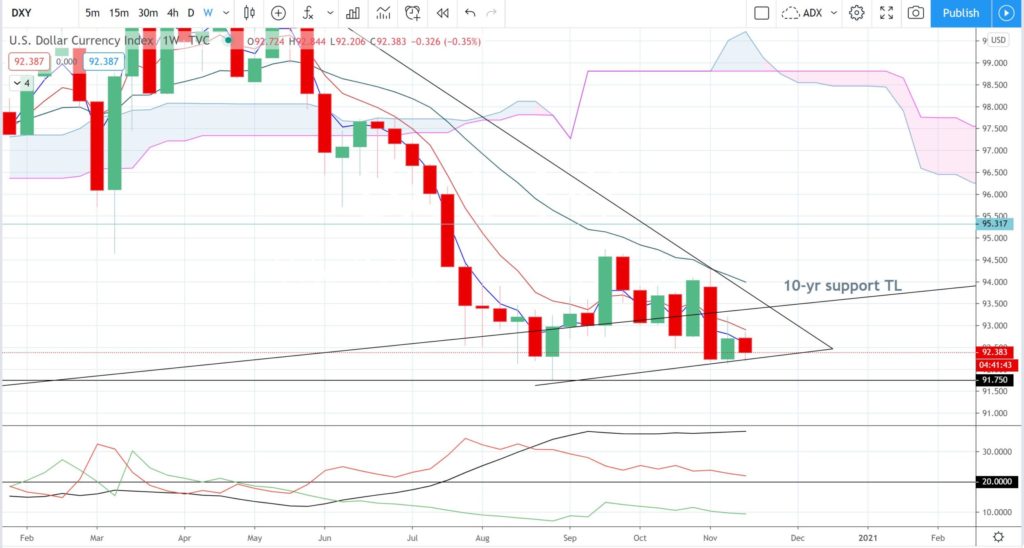 DXY daily: the decline has stalled above this support trend line:
DXY 4hr: watch for any new trend line breakout: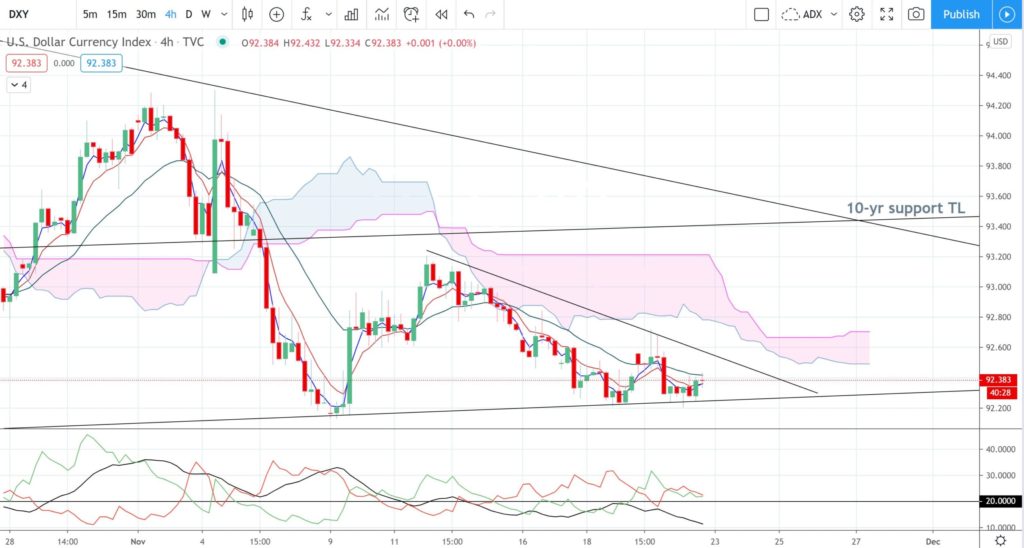 EURX
EURX weekly: a bullish-coloured Spinning Top weekly candle reflecting indecision here too:
EURX daily: chopping sideways under resistance:
EURX 4hr: watch for any trend line breakout: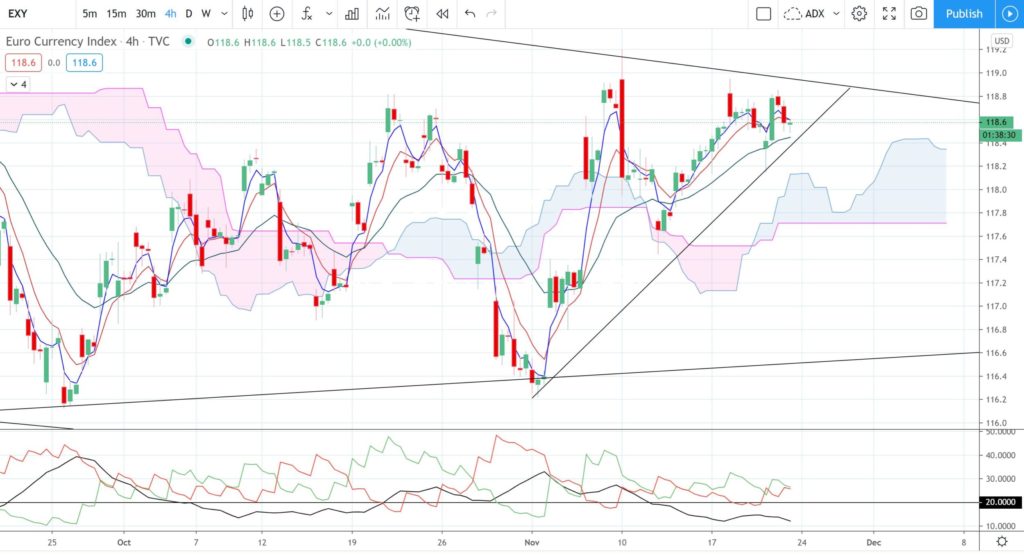 FX Index Alignment: The FX Indices are still aligned for classic risk-on for currencies so watch to see if this persists:
EURX: is above the 4hr Cloud and above the daily Cloud so aligned for STRONG EUR$ price action.
USDX: is below the 4hr Cloud and below the daily Cloud so aligned for WEAK US$ price action.
Calendar: note that US Thanksgiving is on Thursday next week so be prepared for lower volume trading at the end of the week as many take a holiday long weekend.