One application of the TC Trigger that I have observed as quite useful is to stalk Forex pairs throughout the day that are made up of one particularly weak currency and the other being particularly strong. This relative strength can change from one session to the next so some vigilance is required here. Monitoring Forex pairs throughout, or at the end of, the Asian session and then watching for any subsequent breakout that offers a new a TC signal with a low risk set up can be very profitable. An example of this is set out below.
Monday 21st May 2018:
This particular Monday was marked by news that came out during the Asian session that the Trump-China trade war looked to be on hold. This led to a good run on the AUD pairs during the Asian session whereas the GBP, and in particular the GBP/USD, continued to chop sideways as it had done for the last two weeks:
AUD/USD 4hr: The Aussie had a good run on the Monday buoyed by news that the US-China trade War might not continue.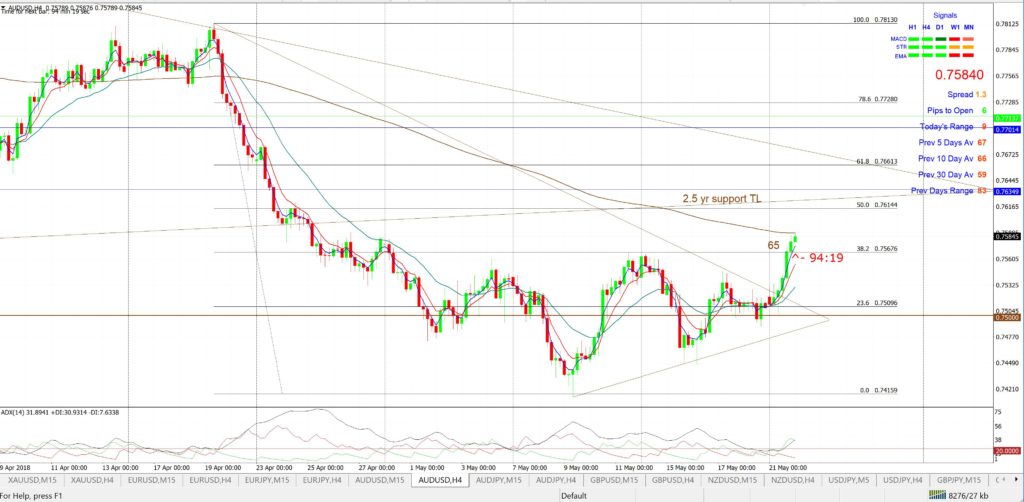 GBP/USD 4hr: The Cable was less affected by this news and continued sideways in its wedge pattern: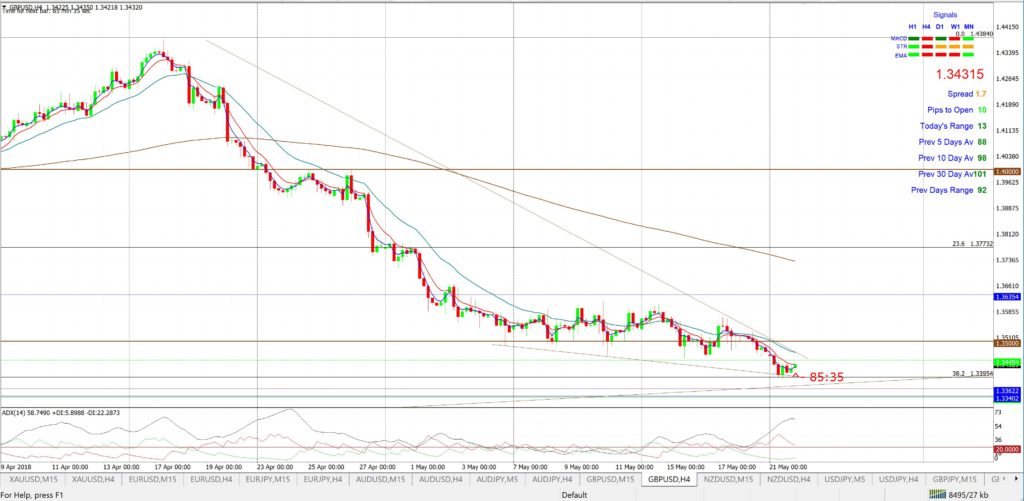 GBP/AUD 5 min: the relative strength of the AUD over the GBP during Monday enabled a decent TC signal to develop on the GBP/AUD cross-pair. There was some movement during the Asian session but, as I have found on most pairs, the better moves generally evolve during the busier European and US sessions as was the case with this pair on this day. The chart below shows that were only bearish TC signals and a decent one triggered during the European session that required a relatively small Stop. (I always prefer to see a Stop of less than 40 pips). This TC signal went on to give 140 pips for a 4.5 R return. Not bad at all!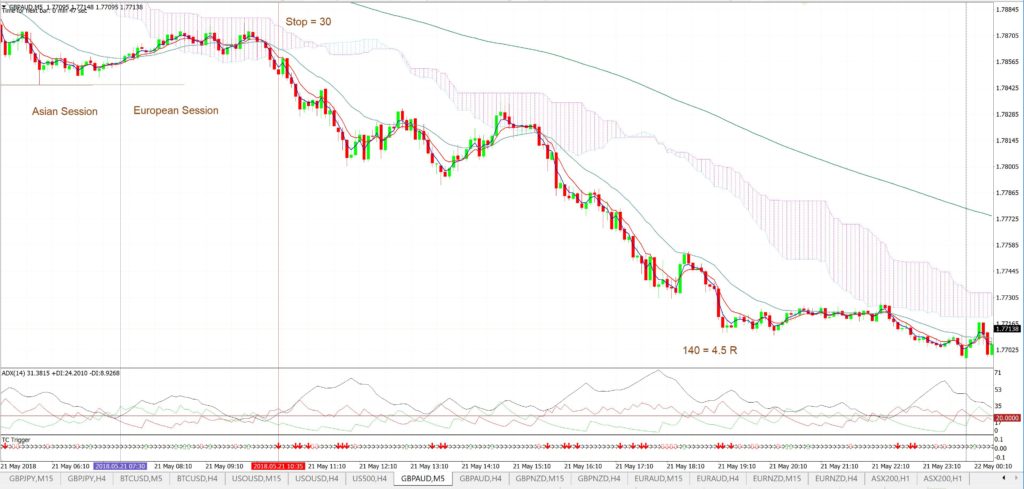 Summary: It is worth keeping an eye out for currencies that are diametrically opposed with respect to their relative strength during particular trading sessions. Then, look for the Forex pair made up of these two currencies and stalk the pair to see if any low-risk momentum breakout move evolves. Some traders use a relative strength meter to reflect the strength of currencies and I have finally succumbed to purchasing the code of an indicator. The TC Currency Strength Indicator is a new edition for Trade Charting in 2018.