Fri 9th May (4.45 pm)
Most of the major US stock indices are still consolidating but the Russell 2000, or 'small cap index', is showing a bit of strain as of Thursday's close.
S&P500: still consolidating in the ascending triangle: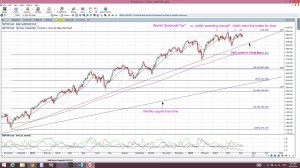 INDU: ditto: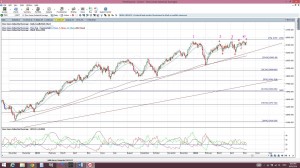 NASDAQ: no breakout here either way just yet and the 4000 level has held thus far: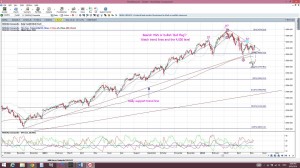 Russell 2000: This 'small cap' index is showing a bit of pain with a daily close on Thursday below the key support of the 1,100. A weekly close below this support would be bearish: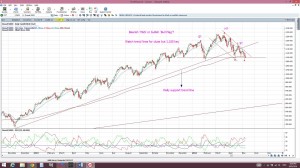 VIX: little sign of major stress here just yet on the 'fear' index;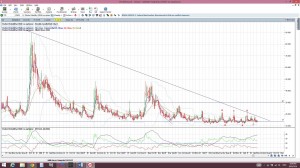 TSLA: consolidating in a flag pattern: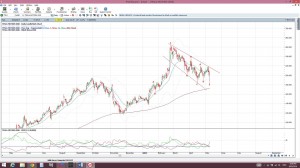 PCLN: ditto: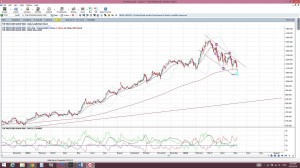 EEM: no major fallout here on the emerging markets just yet: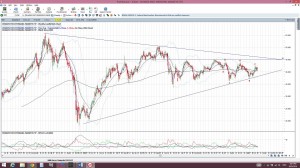 IWM: reflecting the Russell 2000 and consolidating in a flag for now: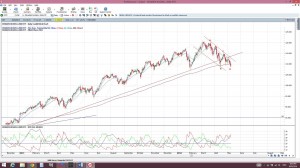 SLV: this is under pressure. A weekly close below the bottom trend line would be rather bearish: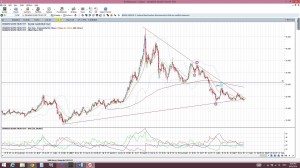 FB: no breakout here yet either. A close below the $54 'neck line' of the H&S would be bearish: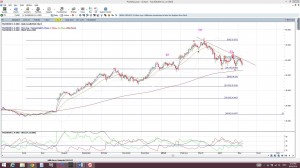 YHOO: consolidating for now as well: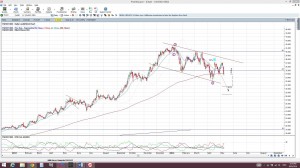 NB: I've tried a larger font. Is that better?