It seems like it's a case of Us and Them at the moment. 'Us' being the considered and concerned Asia pacific market region fully cognizant of the reality of the Covid recessionary environment and, then, 'Them' being the US rallying on the hope of more cool-aid (stimulus) and forward looking to the post Covid era. However, the Covid situation in the USA is dire and it seems there is long way to look before this situation will be under control. Recall that today marks the end of month, quarter and half.
Data: CNY Manufacturing PMI and  Fed Chair Powell testimony PLUS loads of second tier data.
Earnings: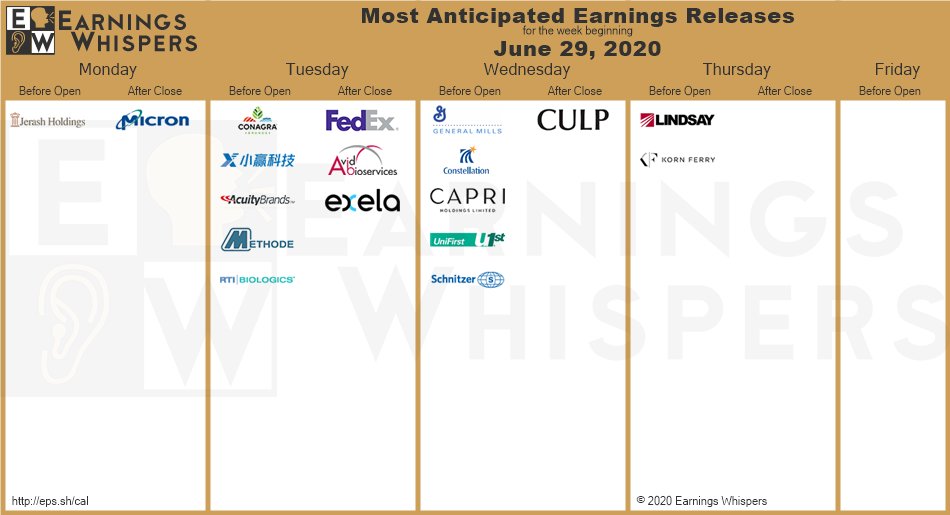 DXY daily: an indecision day for the US$! Watch for any TL b/o though: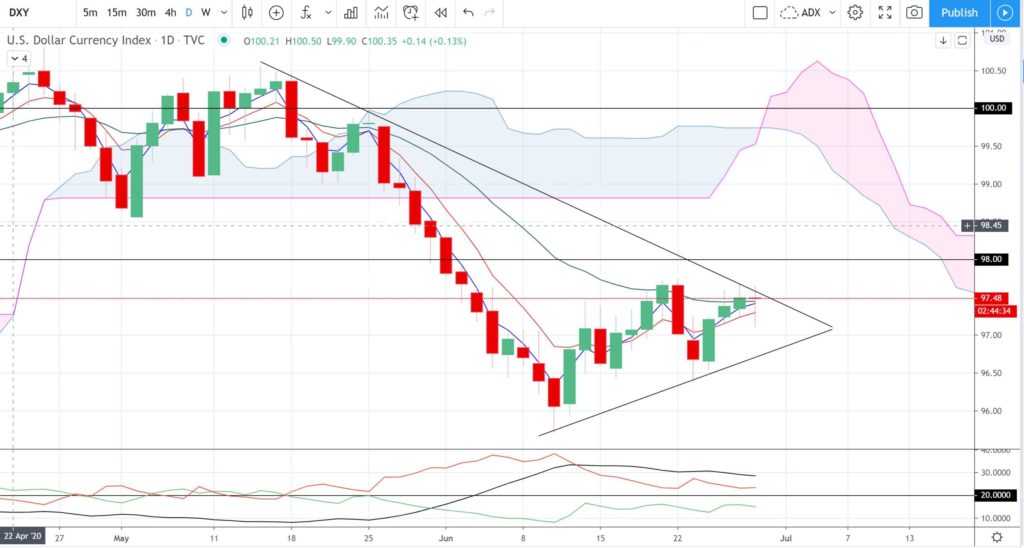 Trend line breakout;
USD/JPY 4hr: a run here as stocks moved higher. Recall that last week's Descending Wedge was a great clue here!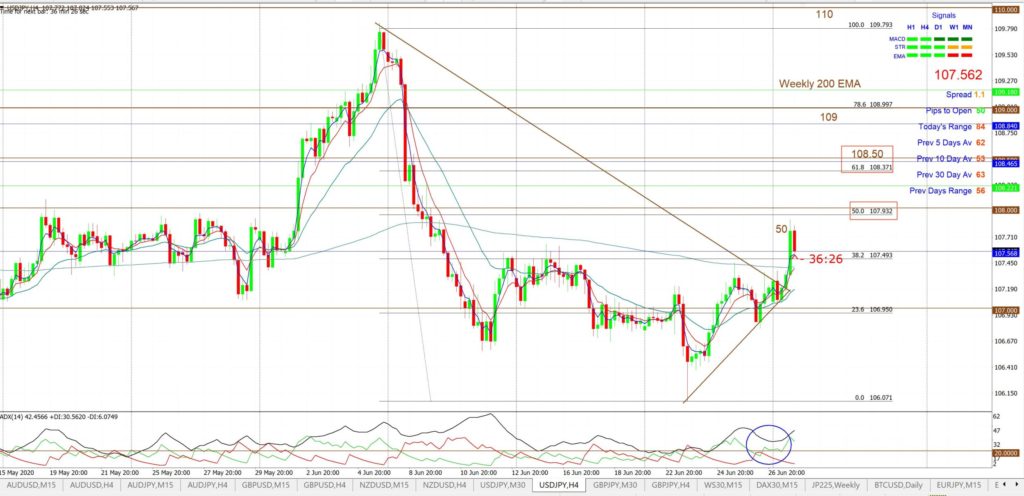 Other Markets:
S&P500 4hr: holding above 3,000 ahead of today's end of month close but still range-bound: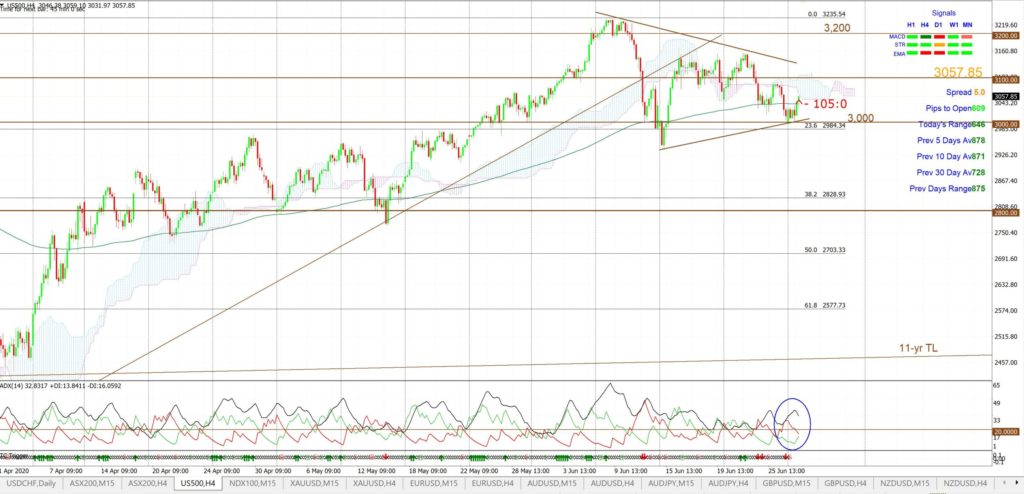 ASX-200 4hr: watch for any new TL b/o: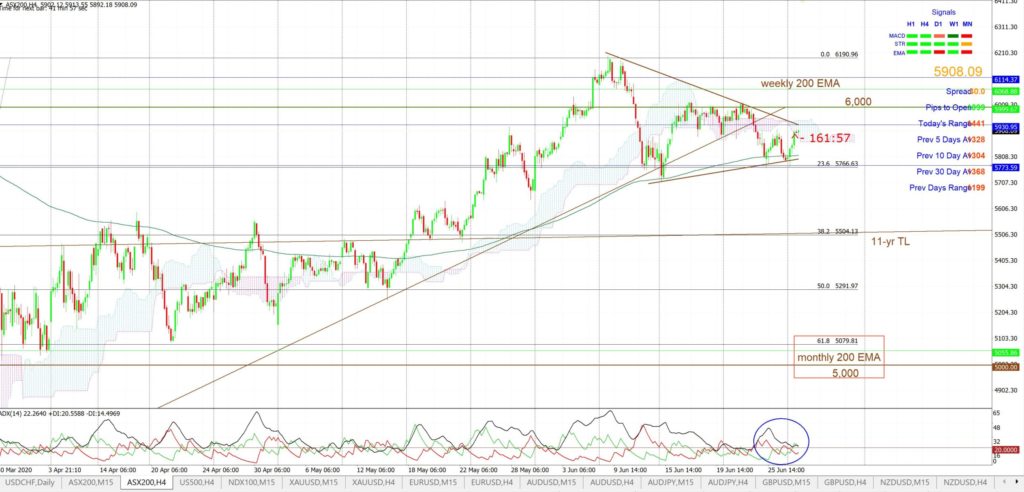 Gold 4hr: holding near $1,770 S/R: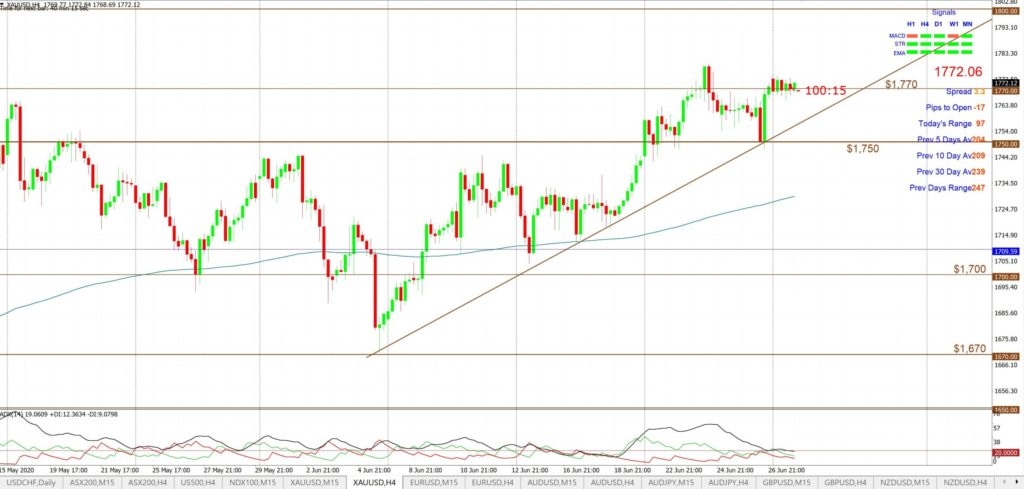 EUR/USD 4hr: choppy to start the week but note the revised trend lines: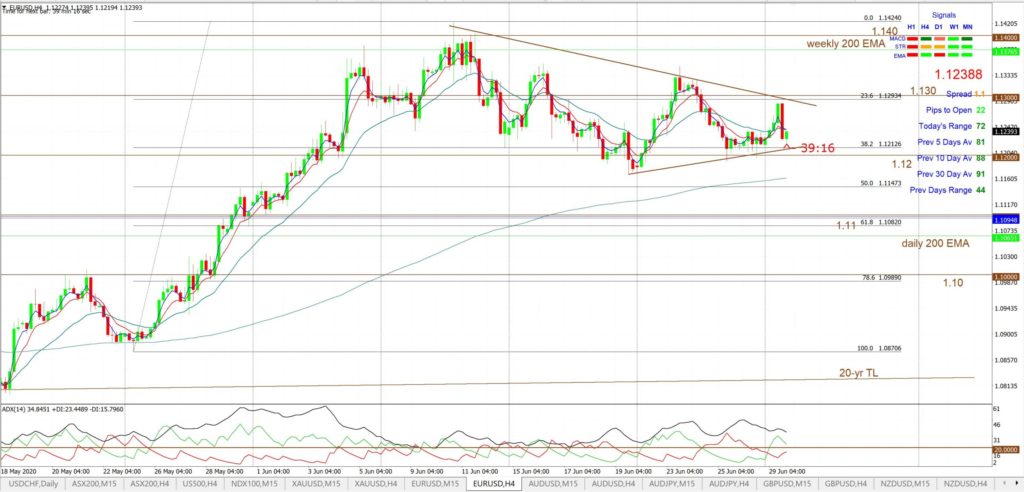 AUD/USD 4hr: holding near that multi-year TL ahead of today's monthly close: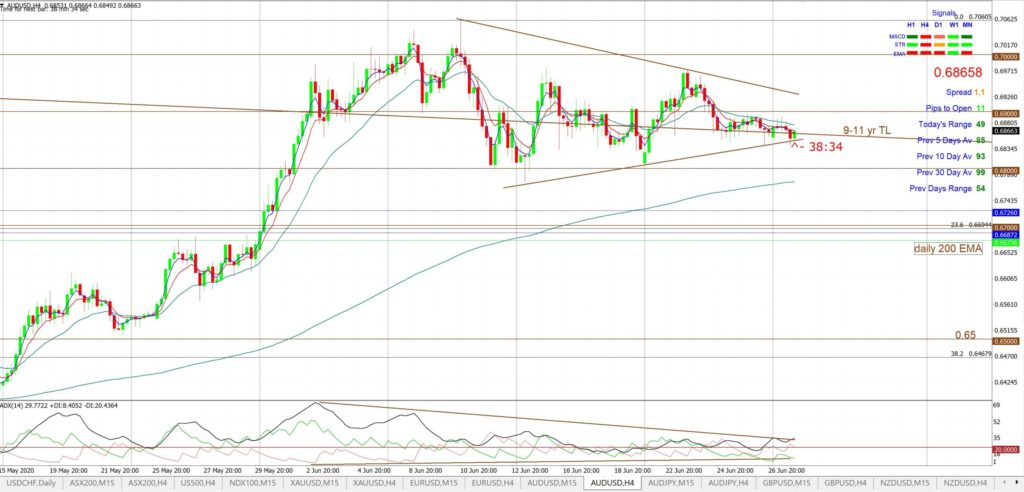 AUD/JPY 4hr: holding near 74 ahead of today's monthly close: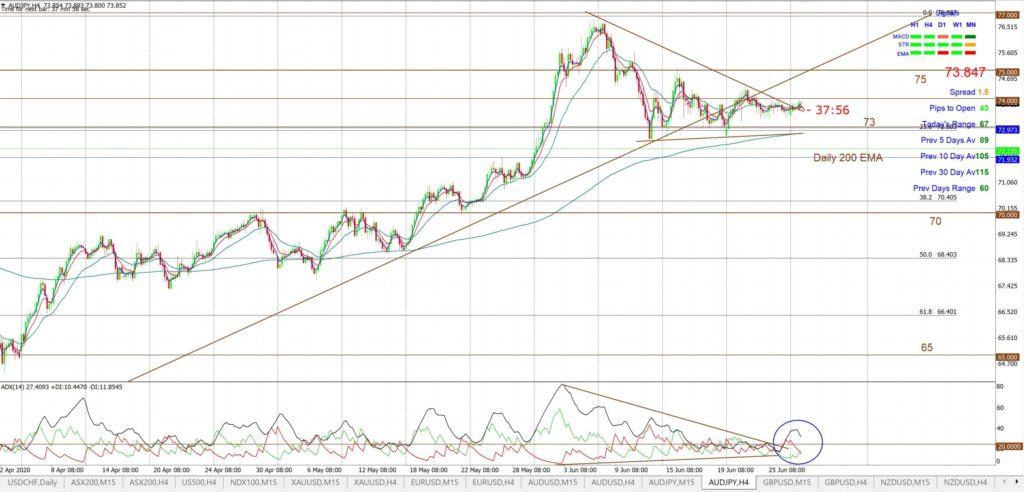 NZD/USD 4hr: holding above 0.64 ahead of today's monthly close: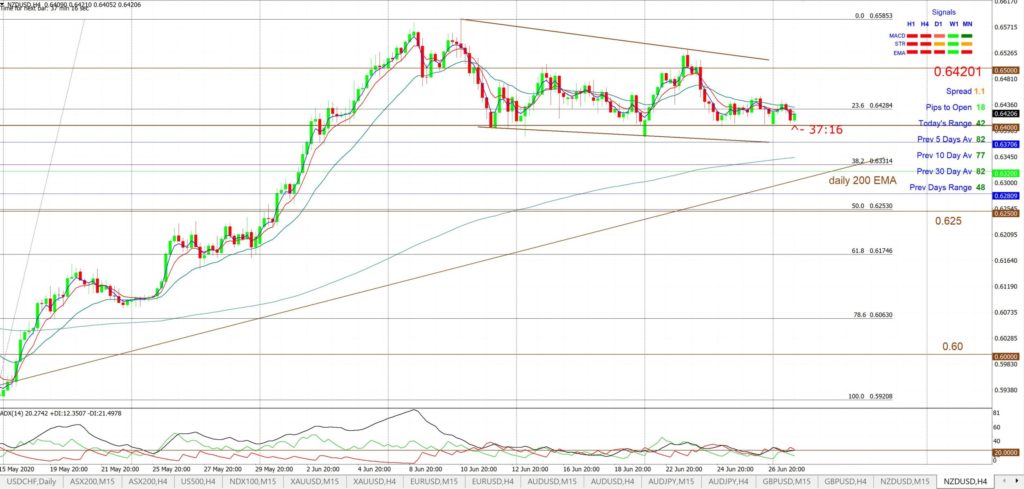 GBP/USD 4hr: lower on the day BUT the wedge is still intact for now: