There are two main takeaways point to note for the week: Firstly, US NFP employment data was better than expected suggesting the economy is progressing at some pace, despite the impact from Covid-19. Secondly, Democrats and Republicans have failed to make a deal on the US relief package for Covid-19. It is no surprise then that the US$ index looks likely to close with a bearish coloured Spinning Top weekly candle reflecting indecision. However, price action is now back in the 4hr Cloud bringing the recent period of FX Index Alignment to a close. The US$ could experience a bit of a pause, or even relief rally, here so watch for any move either up and out of the 4hr Cloud or back below.
NFP data: a much better print than expected on all fronts:

DXY
DXY weekly: a bearish coloured Spinning Top weekly candle reflecting indecision: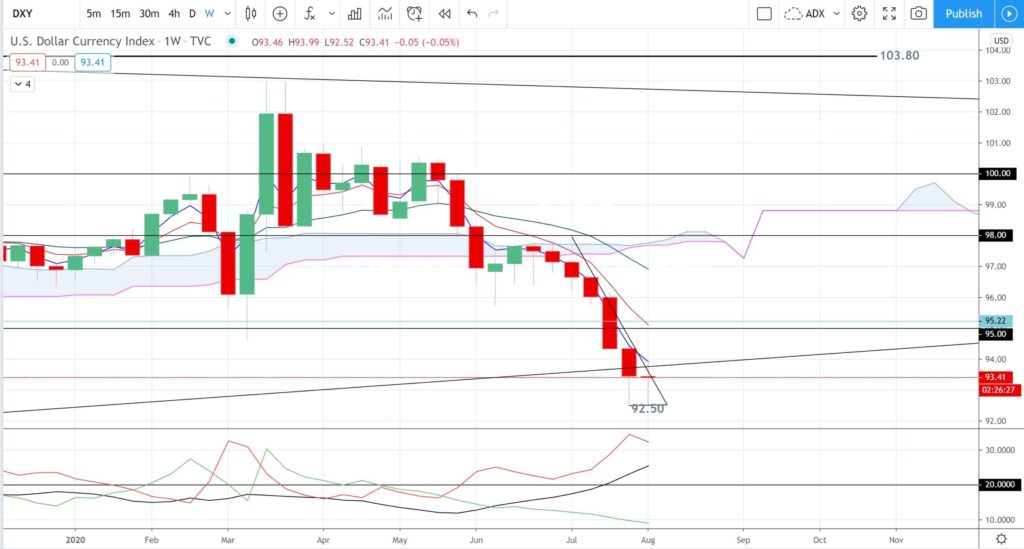 DXY daily: watch for any relief rally here: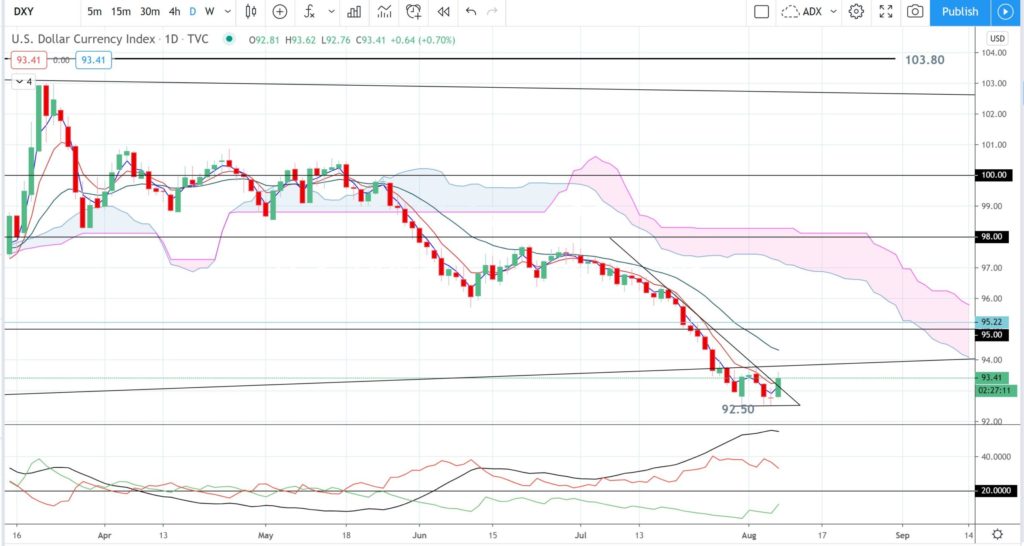 DXY 4hr: watch the 4hr Cloud for any new breakout: either up or down: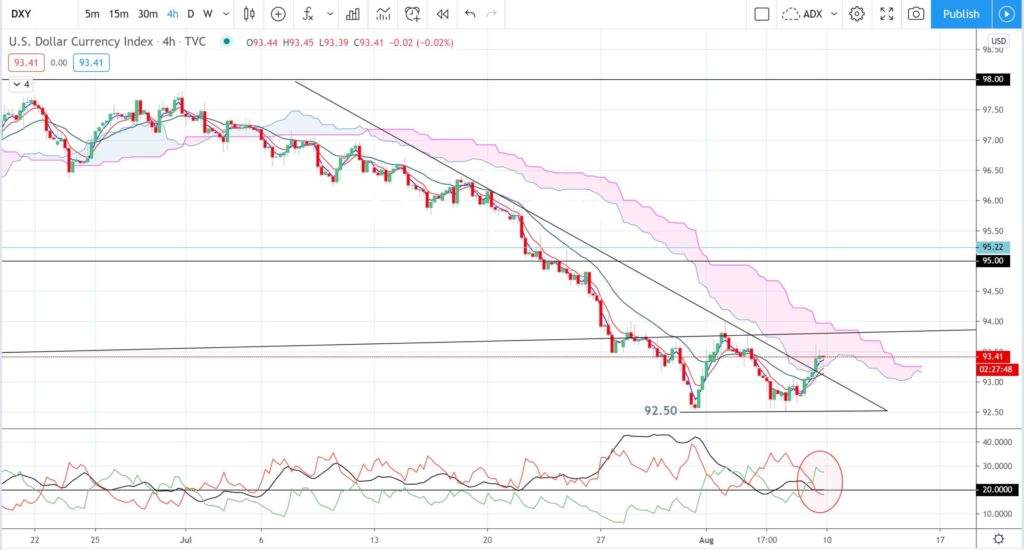 EURX
EURX weekly: a bullish weekly candle BUT a long upper shadow reflecting sellers stepped up this week. Price action is holding above the muti-year trend line for now though:
EURX daily: the Cup 'n' Handle has almost completed: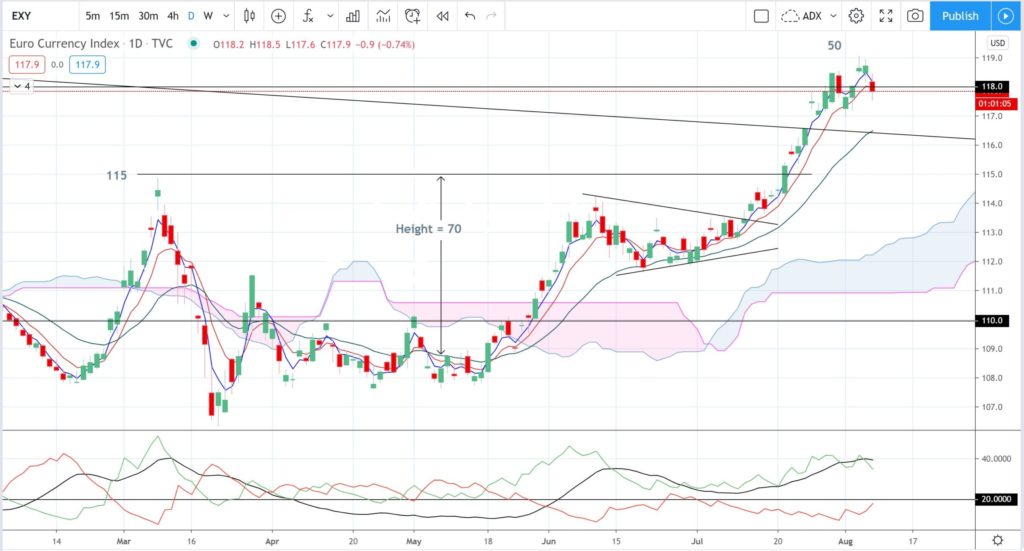 EURX 4hr: watch for any new trend line breakout: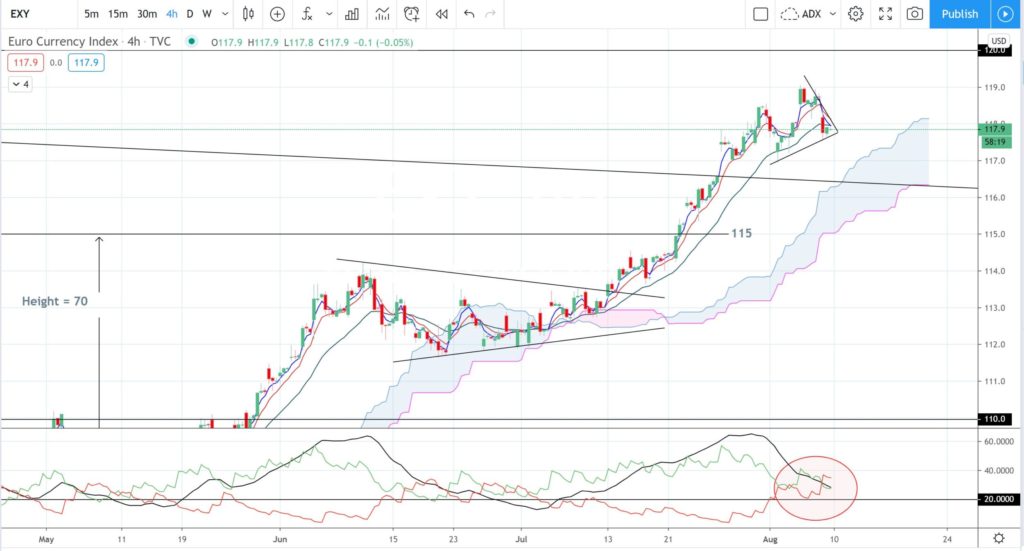 FX Index Alignment:
EURX: is still above the 4hr Cloud and above the daily Cloud so aligned for strong EUR$ price action.
USDX: is now IN the 4hr Cloud but below the daily Cloud so currently not aligned and prone for potential choppy USD$ price action.
Calendar: Watch for any impact from US PPI, CPI and Retail Sales data: