I had a bit of time today so decided to review some of the US stock sector ETF charts and found that many are trading within recent consolidation patterns, primarily in the form of symmetrical triangles. These triangles are giving some of the charts a Bull Flag appearance and so the usual mantra applies: watch for any momentum based trend line breakout: up or down! This is a free post for all traders and I hope this analysis is of some use.
XHB weekly: Home Builders ETF: The $45 level is decent S/R here and any break and hold above this would support an ascending triangle and/or Cup breakout. The target for this move would $80 ( $45 + $35 = $80):
XLE weekly: Energy ETF: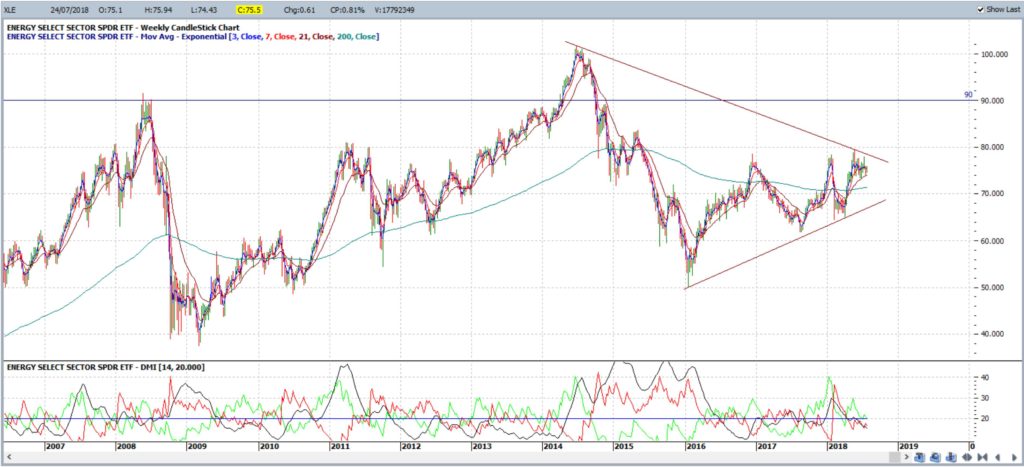 XLF weekly: Financials ETF: and break and hold above $31 would support an ascending triangle breakout where the target would be $57 ( $31 + $26 = $57):
XLU weekly: Utilities ETF: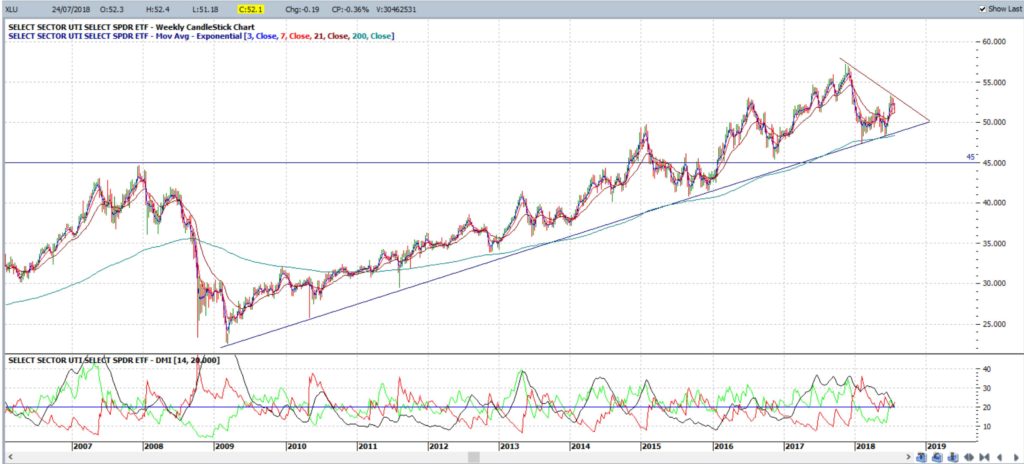 XLI weekly: Industrials ETF: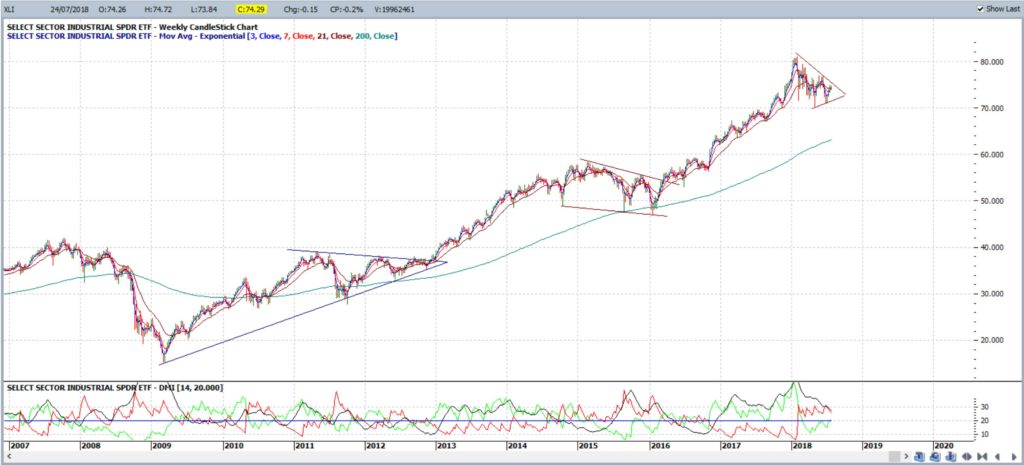 XLP weekly: Consumer Staples ETF: Is this a massive Bull Flag forming up here? With a rather long Flag pole?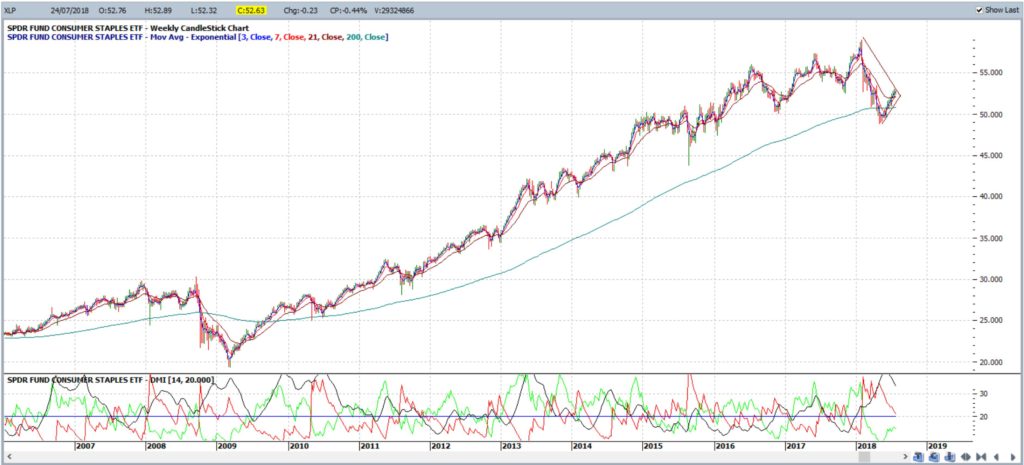 XME weekly: Metal and Mining ETF: and triangle breakout here would bring the $60 level into focus as this is previous S/R and near the %61.8% fib: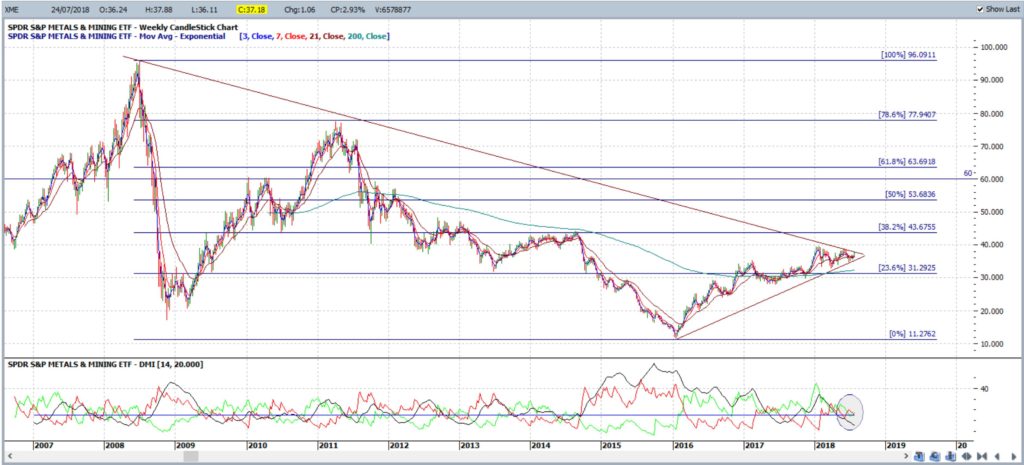 XOP weekly: Oil and Gas Exploration & Production ETF: The $60 is in focus here: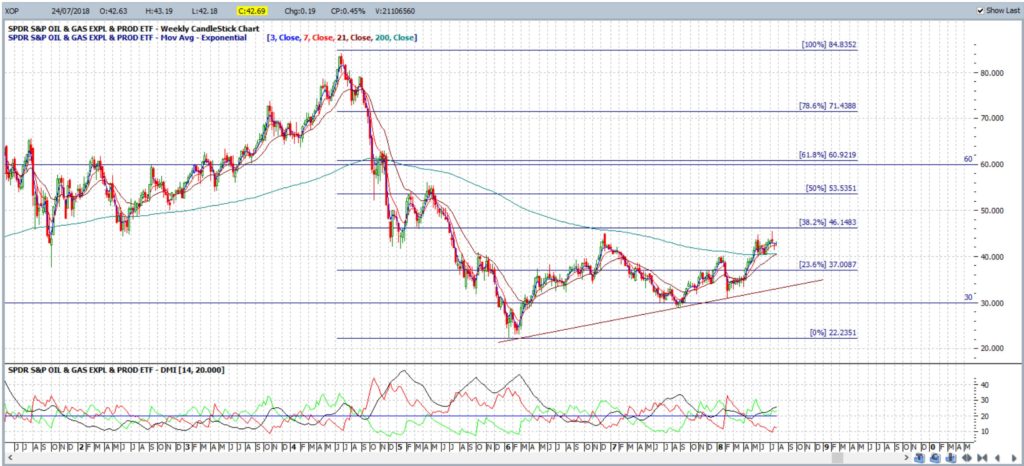 XRT weekly: Retail ETF: This looks like a huge Bull Flag forming and the Flag pole is about $40 in height. Thus, any Flag breakout would bring the $90 into focus as the target of this move ($50 + $40 = $90):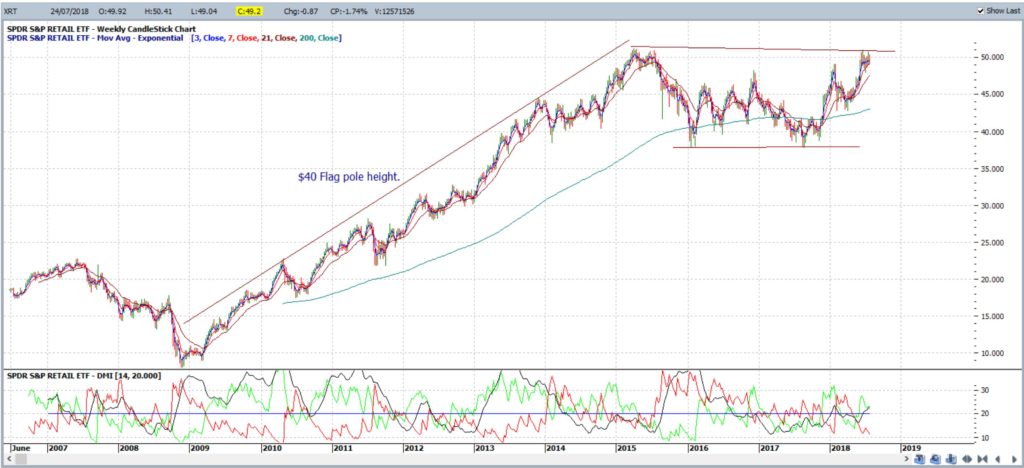 IBB weekly: Biotechnology ETF: This looks like a Bull Flag forming up here too! The target for any breakout and continuation would be $210 ($120 + $90 = $210):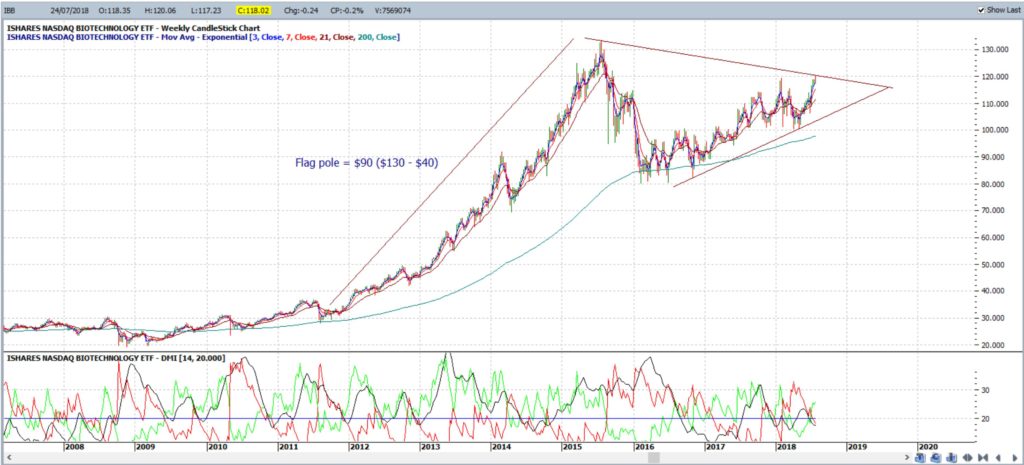 IYK weekly: Consumer Goods ETF: another long Flag pole here?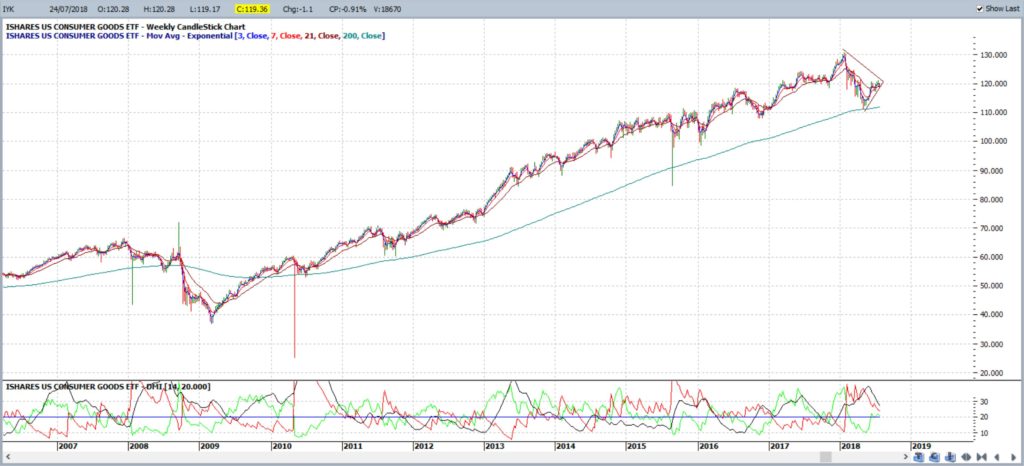 IYM weekly: Basic Materials ETF: this could be an ascending triangle breakout.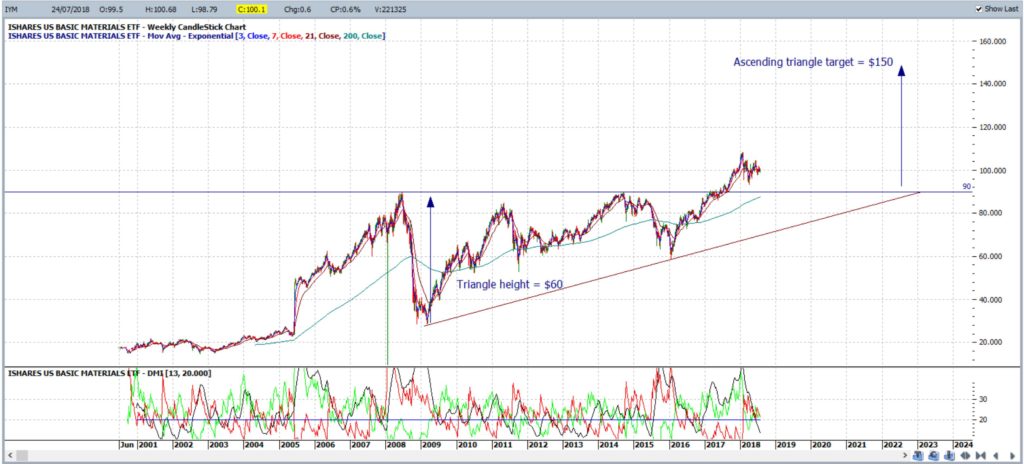 IYT weekly: Transport ETF: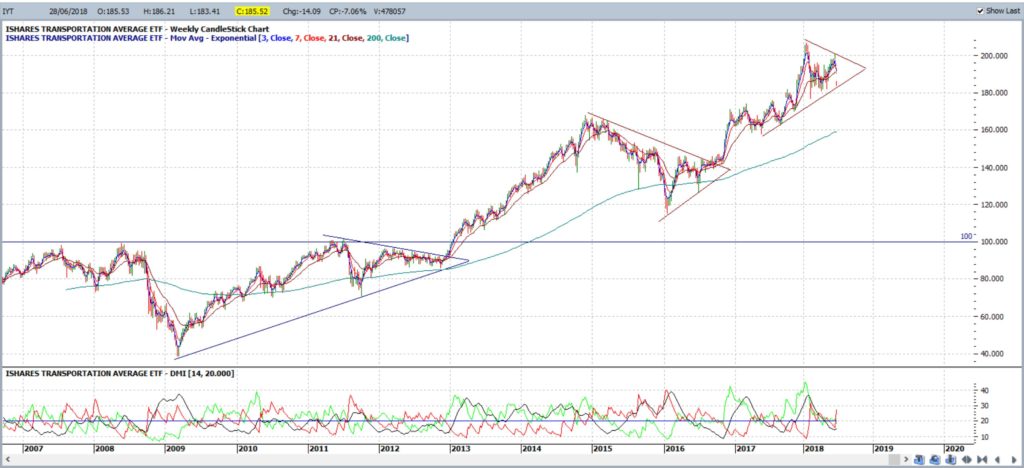 KBE weekly: Bank ETF: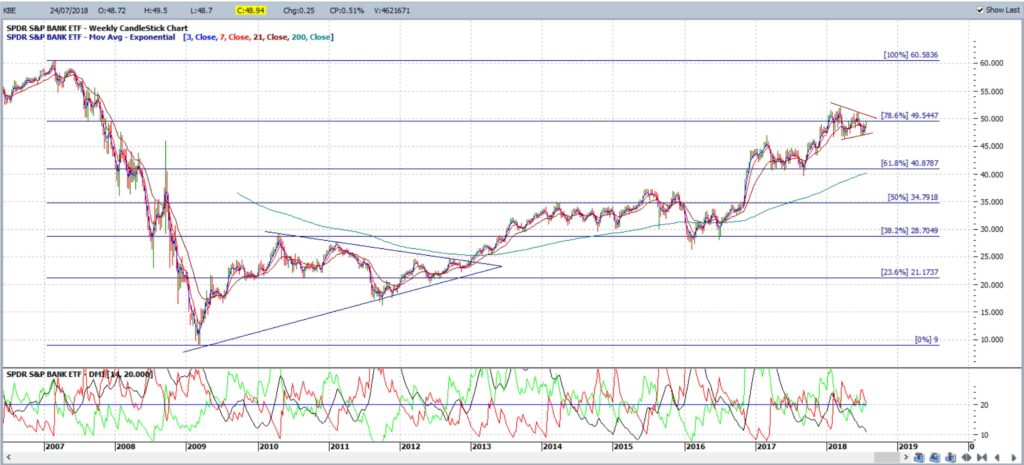 SMH weekly: Semiconductors ETF: This looks like a Cup pattern with a Height of about $80. Thus, any bullish breakout would bring the $185 level into focus ( $105 + $80 = $185):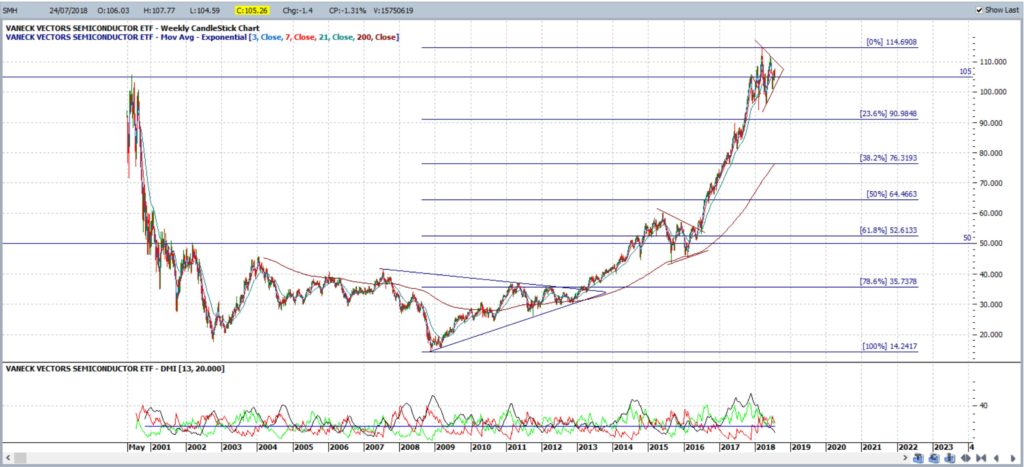 SLX weekly:  Steel ETF: any break and hold above $50 would bring the 61.8% fib into focus: