Some traders have been discussing the merits of three popular US stocks over the w/e: AFL (Aflac), MCD (McDonalds) and YUM (Yum Brands Inc).
I have reviewed the charts of these three and my order of preference, based on just the technical merits, is AFL > MCD > YUM :
AFL: 
looks to be trading within a bullish ascending triangle on the weekly time frame.

the $60 is a key S/R level.

Price tested this support last week but managed to close out the week ABOVE this key $60 level.

there is a weekly support trend line here as well that has been in play since 2009 and that is about $5 below the $60 S/R level. Thus, another bit of a buffer.

My Elliott Wave, FWIW...suggests continuation and I would tend to support such a view based on recent price action.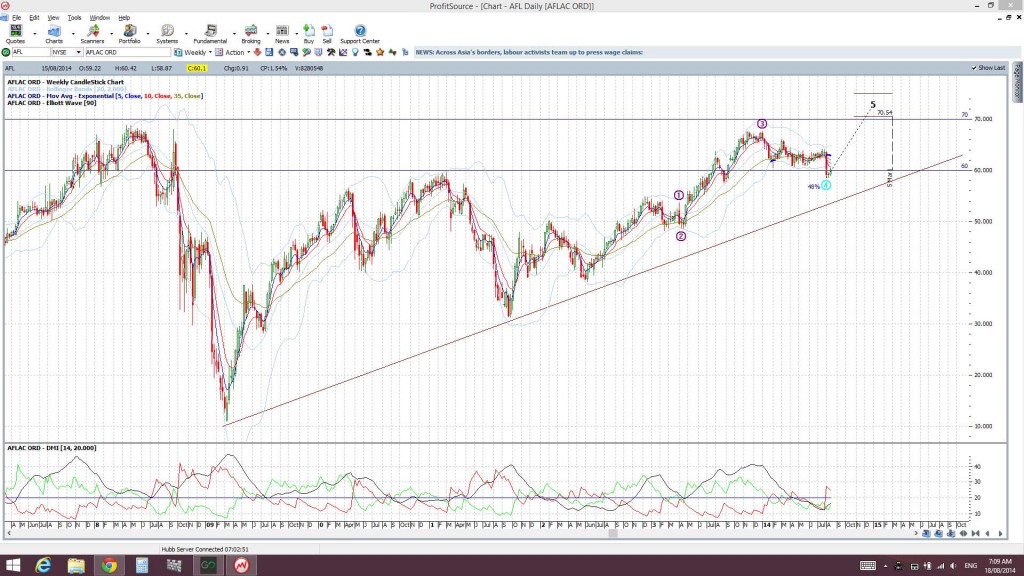 MCD:
some would be thinking bearish thoughts here as MCD looks to have printed a bearish -reversal 'Triple Top'

I'm not so sure!

I'm also seeing a bullish ascending triangle pattern here albeit with strong resistance at the $104 level.

The weekly support trend line here has been in play since late 2008 BUT MCD is currently trading right down at this support.

there is reasonable horizontal support at the $86 level.

A break of the daily support trend line would suggest a trip to test this $86 level.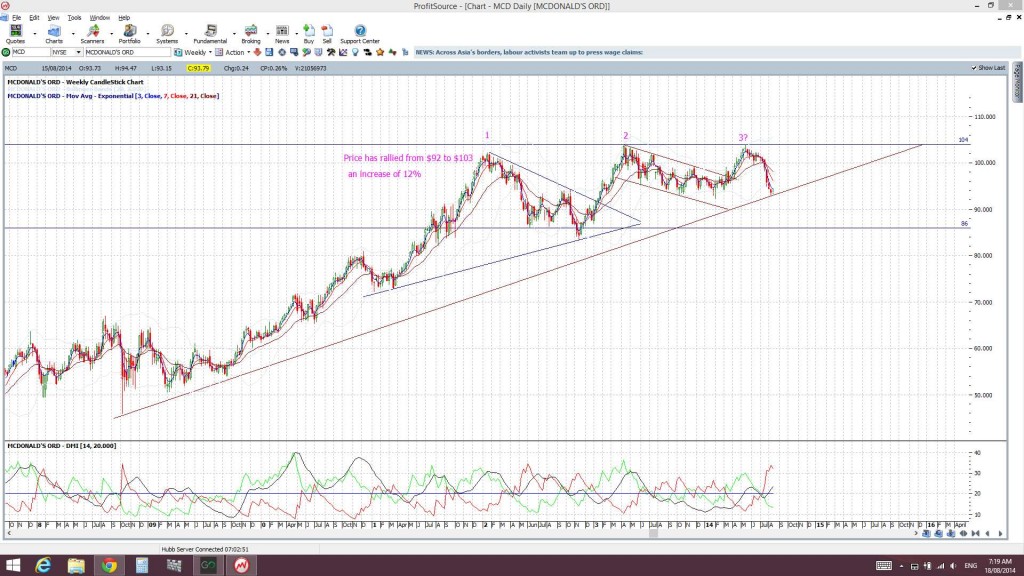 ​YUM:
is trading and holding above a weekly support trend line that has been in play since 2009.

​YUM is trading right on top of the weekly support trend line though.​

​Also, it does have the look of a bearish ascending wedge on the weekly chart (this comes after a failed ascending triangle breakout).

the recent bounce ​of weekly support ​could be of the 'dead cat' style. This week​'s action​ might help to clarify this possibility.

$75 is/ will be strong resistance.
​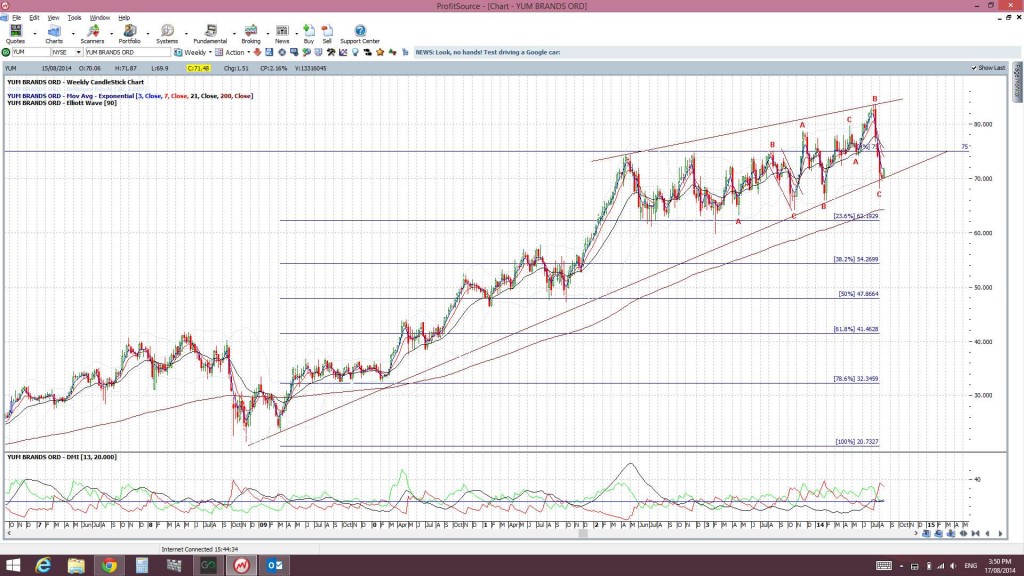 Also, I noticed this article posted on Twitter and found it be of some interest. It is from Goldman and deals with their view about the possibility of a market crash.