US stocks opened strongly for the week on hope the Covid-19 curve might be flattening. The US$ remains range-bound but a bit of Yen weakness helped to trigger moves on some Yen pairs.
Data: Coronavirus remains the dominant theme but watch also for AUD Trade Balance and RBA updates.
Earnings: fairly quiet: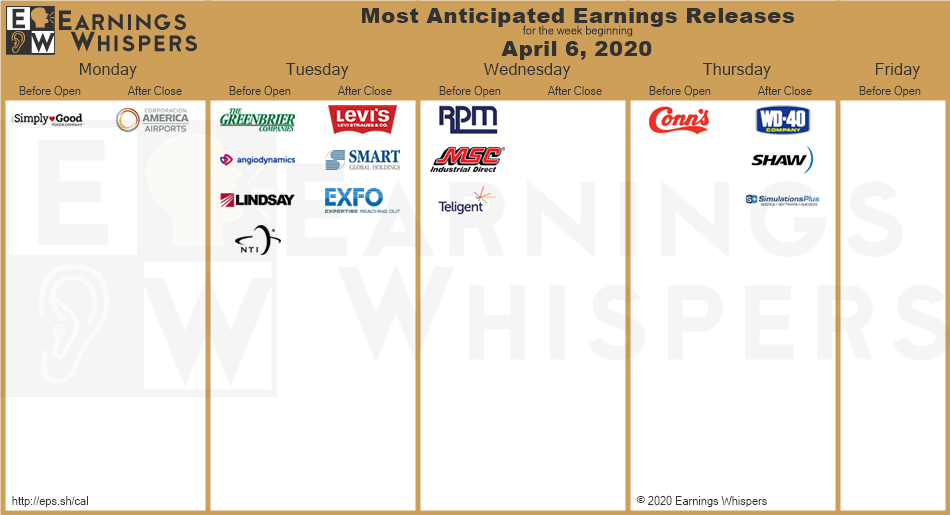 DXY 4hr: still consolidating: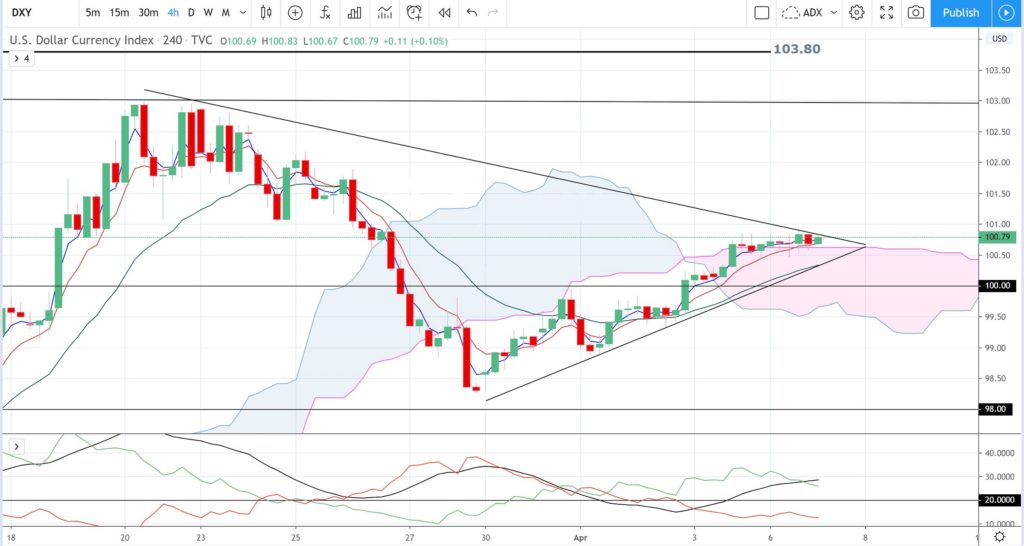 Trend line breakouts:
SPX 4hr: maybe the Inv H&S will play out so watch for any push to 3,000. However, this might only be a relief rally.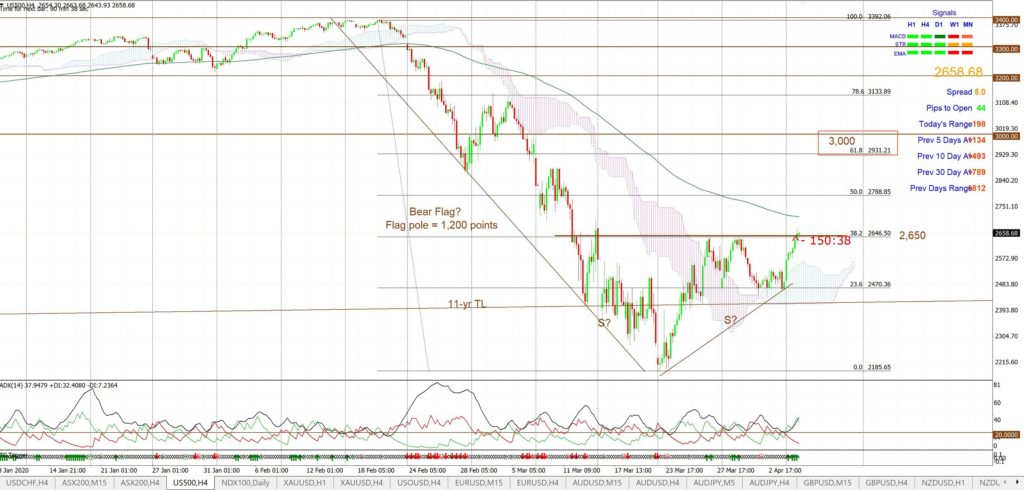 SPX v VIX: someone at our ATAA online meeting on Sat pointed out how the VIX peaked well before the Low with the GFC. Just wondering if we will see a similar lag between VIX peak & new SPX Low with Covid-19? So, is this latest move just a relief rally? Chris Kimble offers this chart for consideration here.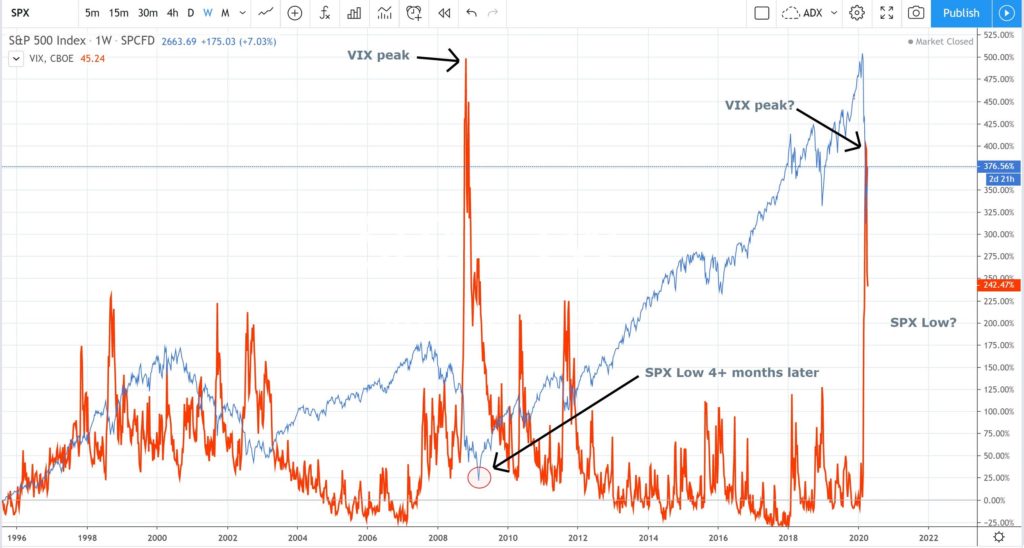 ASX-200 4hr: 120 points thus far so watch for any Gap Fill: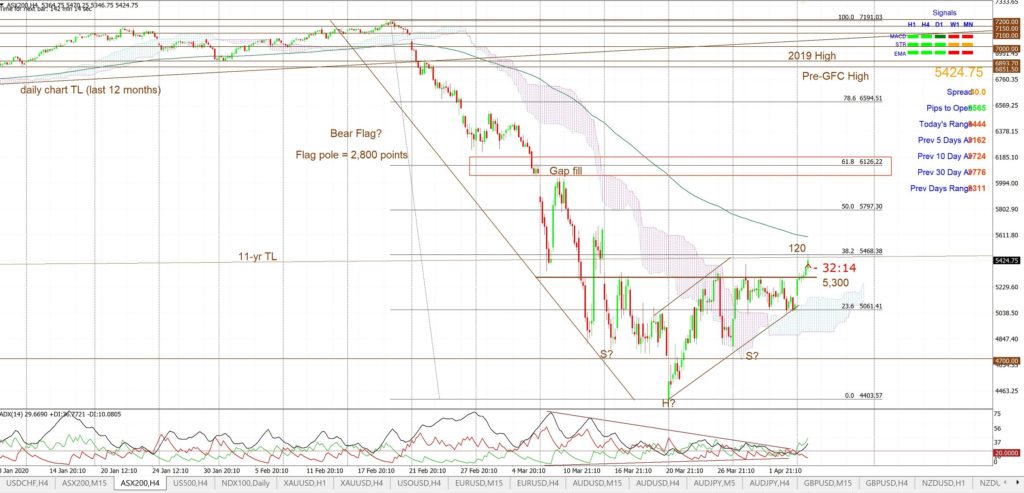 Gold: this trend line breakout got going:
Gold 4hr: a $45 b/o: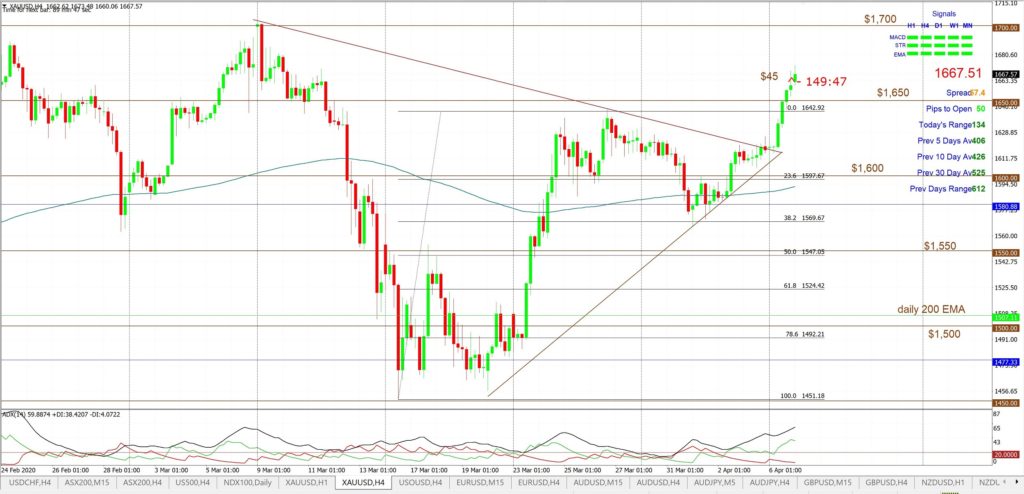 Gold 60 min: watching for a new close above the previous High would have worked here for Gold traders. The trade has not closed and is at 1 R for now. Target, for this size Stop, would want to be $1,700.
AUD/USD 4hr: a small b/o for 50 pips so watch 0.60 for any new make or break: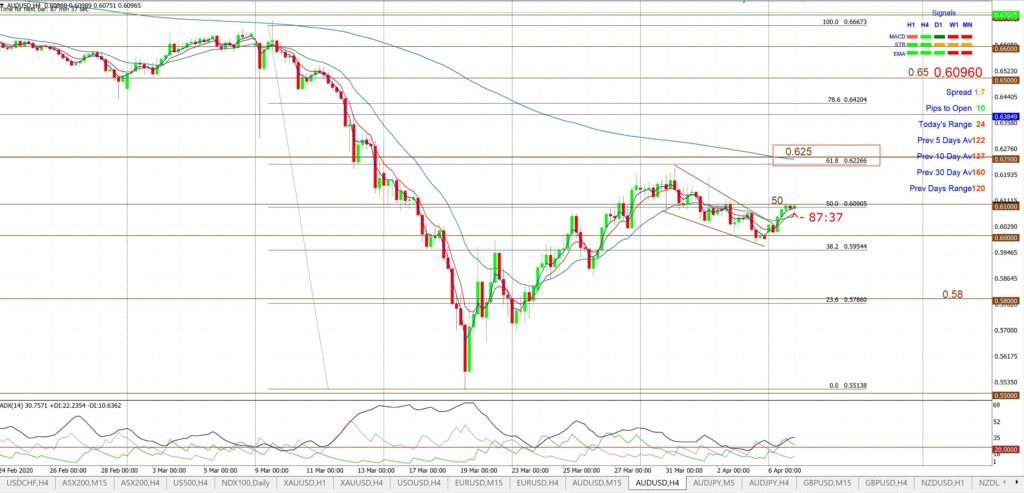 AUD/JPY
AUD/JPY 4hr: a small b/o for 40 pips so watch for any push to 70 S/R: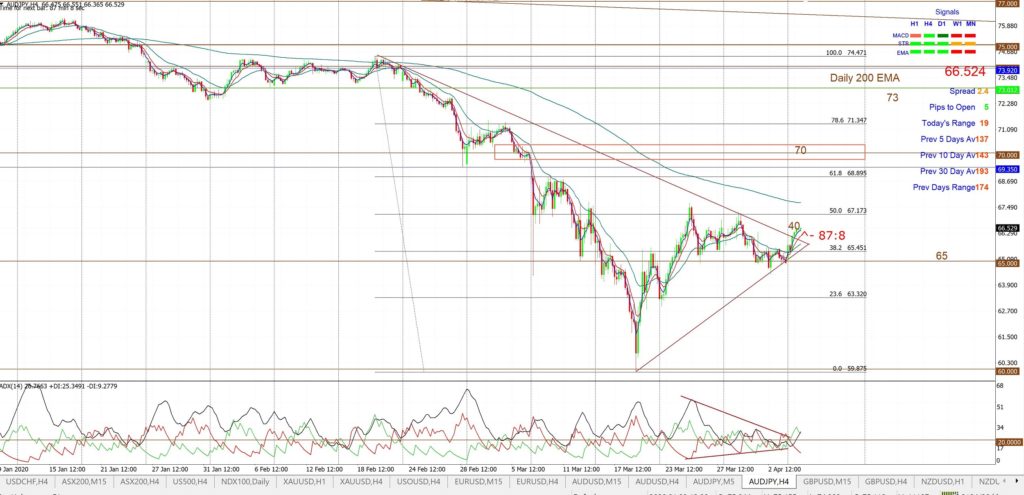 AUD/JPY 60 min: this would have been hard to chase as the STOP would have been too large: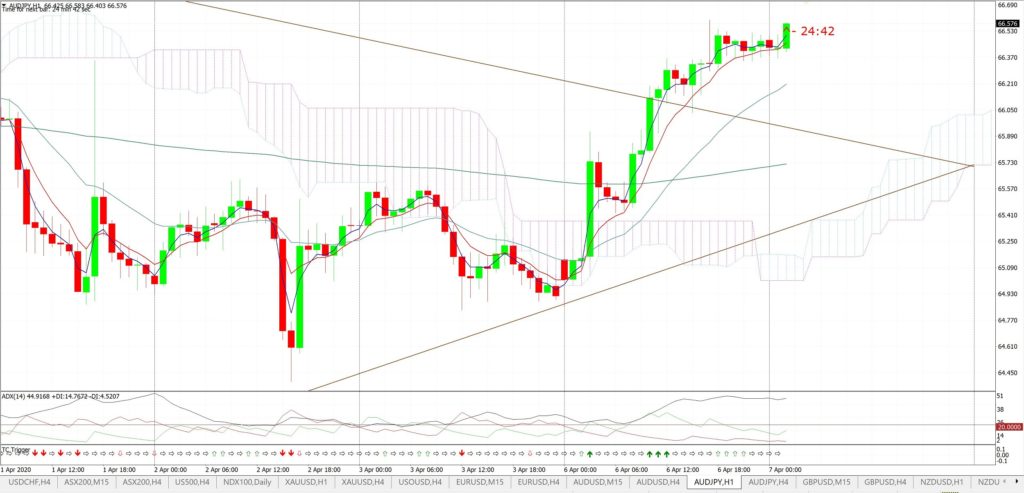 USD/JPY
USD/JPY 4hr: a small b/o for 50 pips so watch for any push to 110 S/R: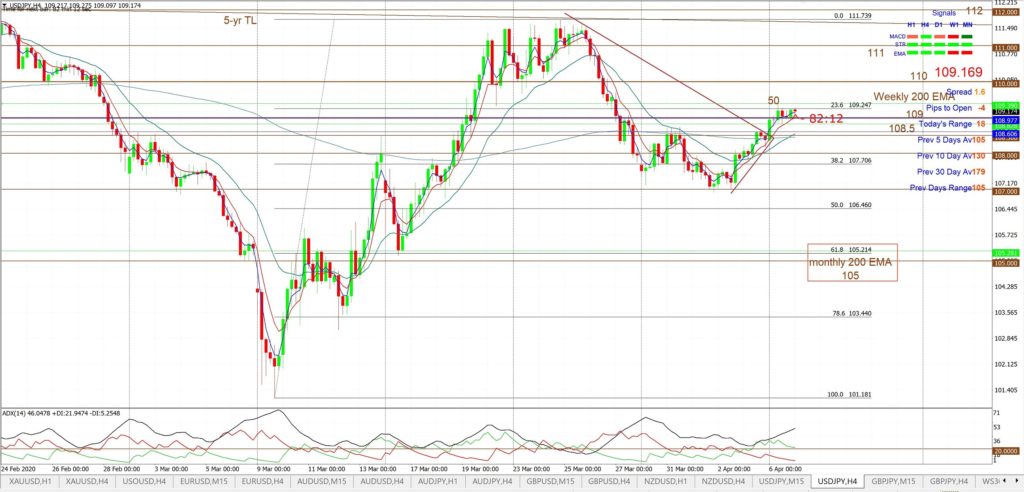 USD/JPY 60 min: this, also, would have been hard to chase as the STOP would have been too large: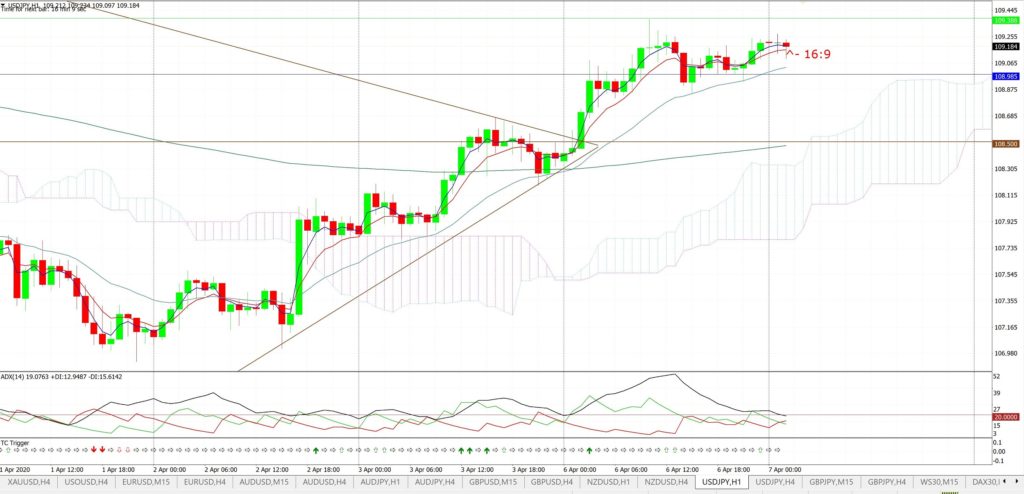 Oil 4hr: consolidating above $20 and under $30: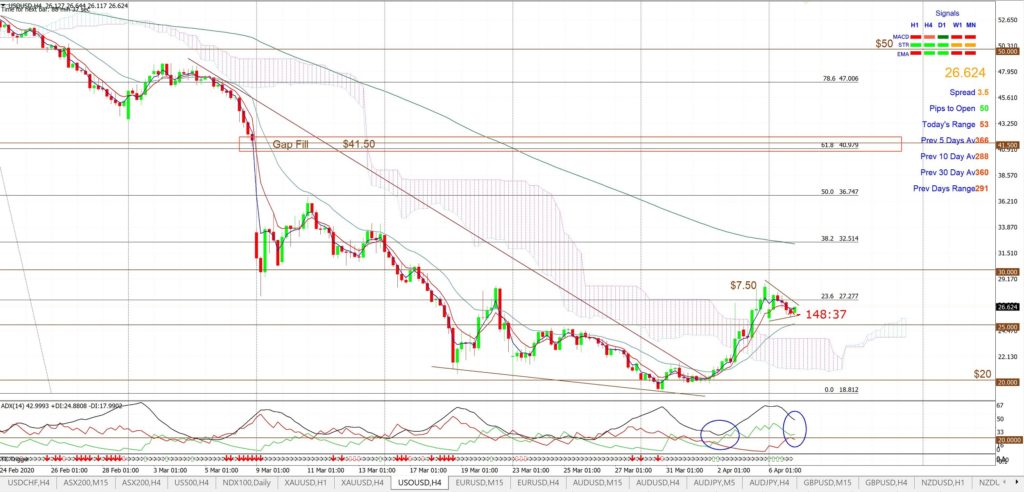 Other markets:
EUR/USD 4hr: watch for any trend line breakout: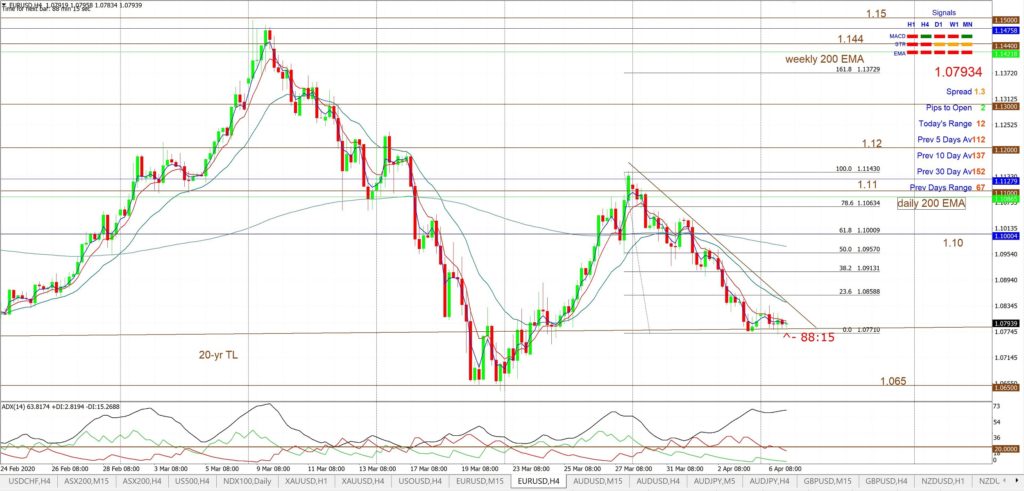 NZD/USD 4hr: watch for any trend line breakout: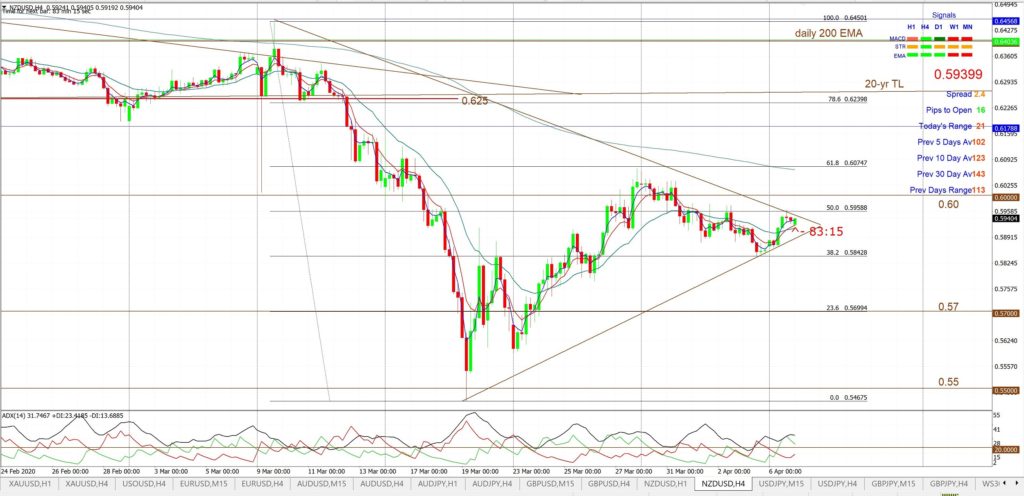 GBP/USD 4hr: watch for any trend line breakout: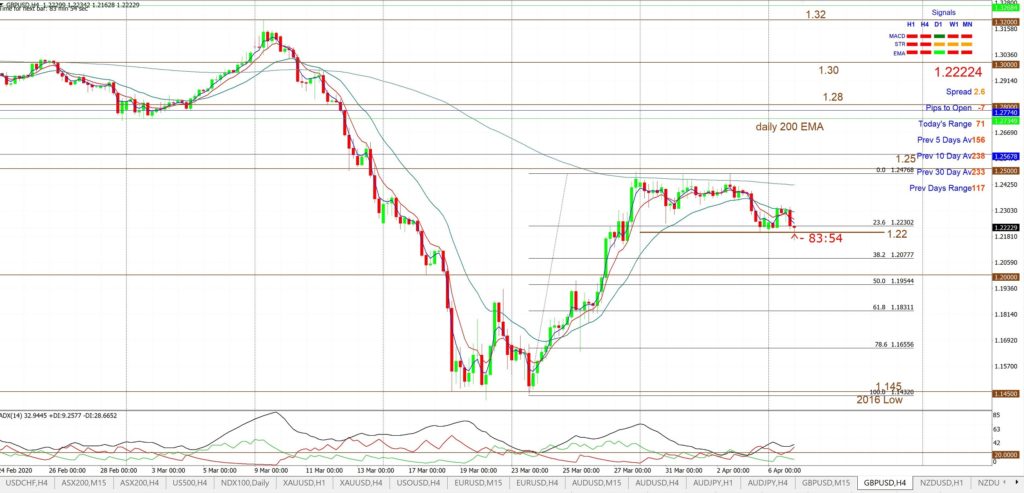 GBP/JPY 4hr: watch for any trend line breakout: