US$ weakness remains the dominant theme and the previously profiled major trend line breakouts, that triggered recently, have all got going again. The GBP/USD Bull Flag pattern seems to have triggered and was one of the better moves on the day. Walmart earning got the S&P500 moving to hit an all-time High so watch today to see if Target, TJX or Lowe's can trigger a move above the 3,400 S/R level.
Data: watch today with GBP CPI and PPI, EUR CPI and US earnings.
Earnings: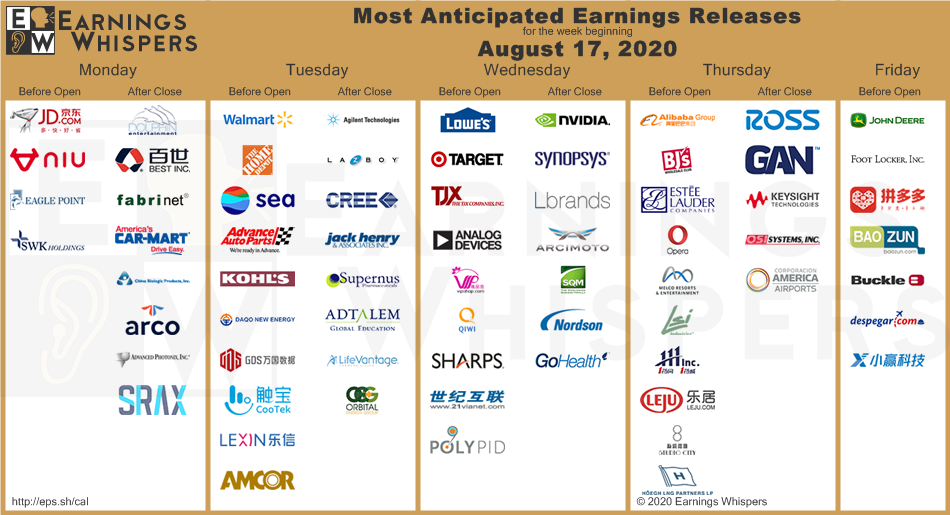 DXY 4hr: the index looks weak as a new low is printed: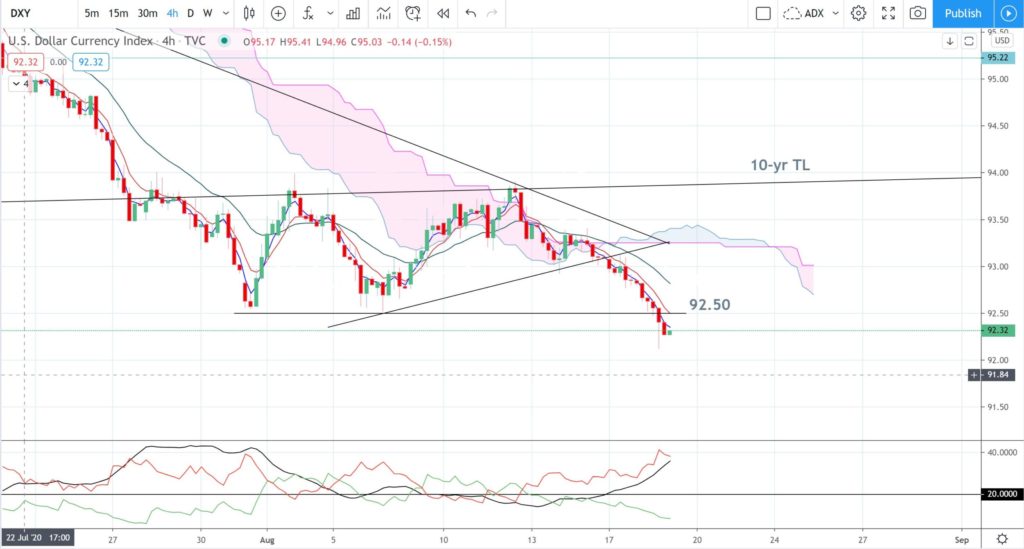 Trend line breakouts:
GBP/USD: the 4hr chart Bull Flag, profiled on the weekend, has triggered and the target remains at 1.35.
GBP/USD 4hr: the Bull Flag chart that profiled on the weekend: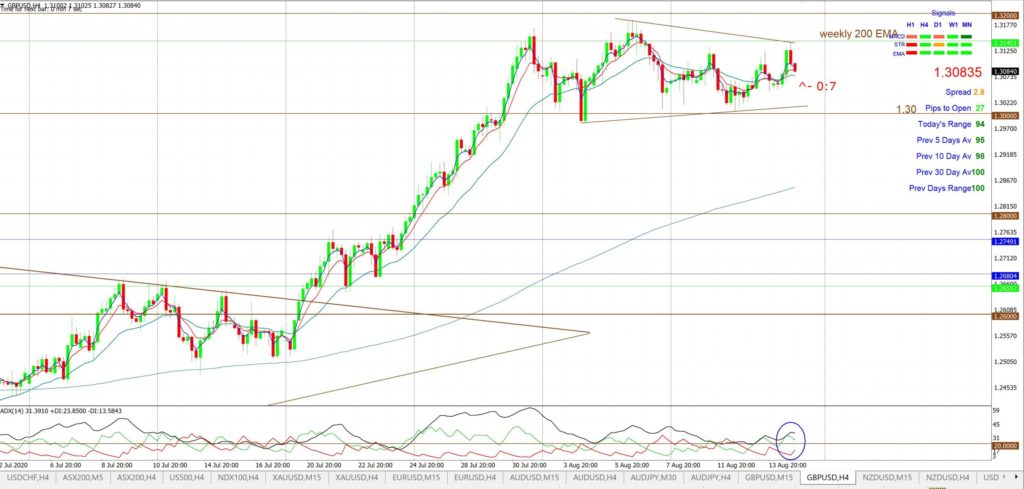 GBP/USD 4hr: the Bull Flag chart triggered and is up around 100 pips: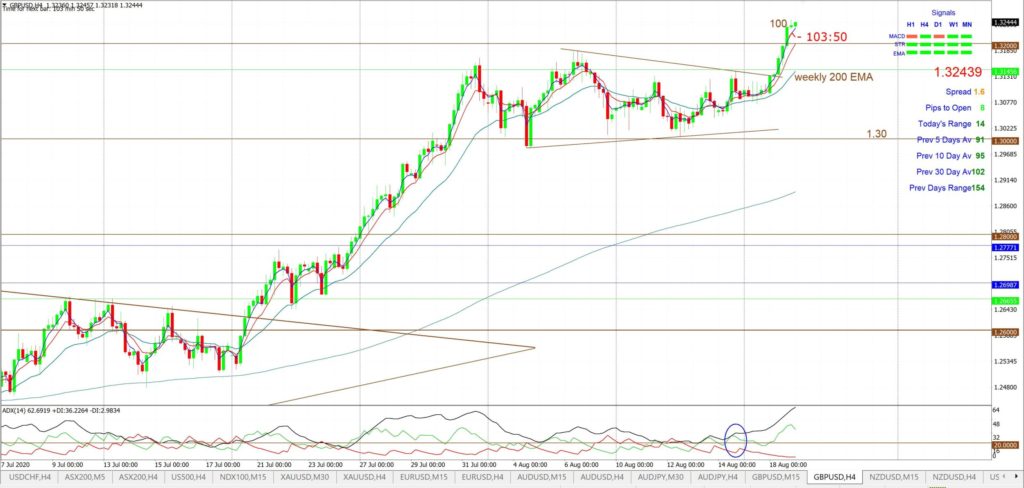 GBP/USD 15 min: note the great range breakout move for 130 pips and 6 R: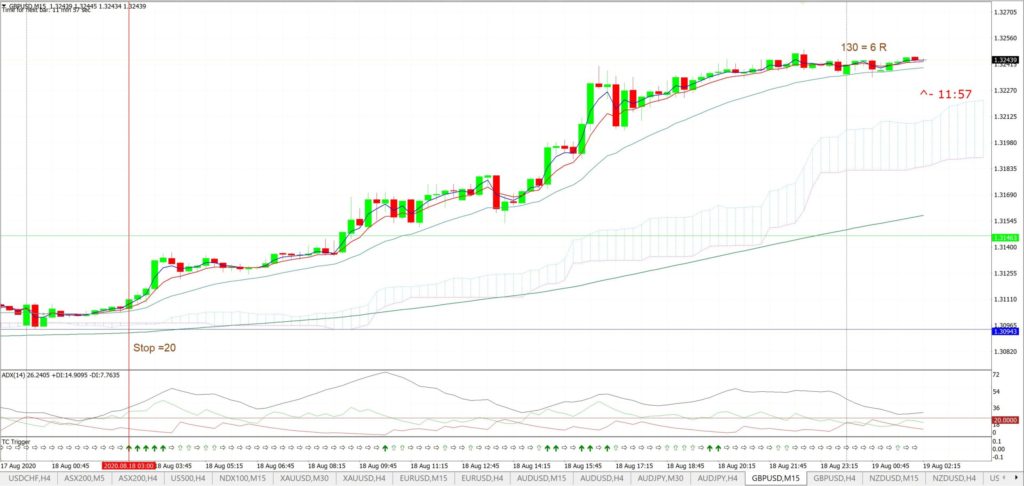 EUR/USD 4hr: the triangle b/o is up 100 so watch 1.20 for any new make or break: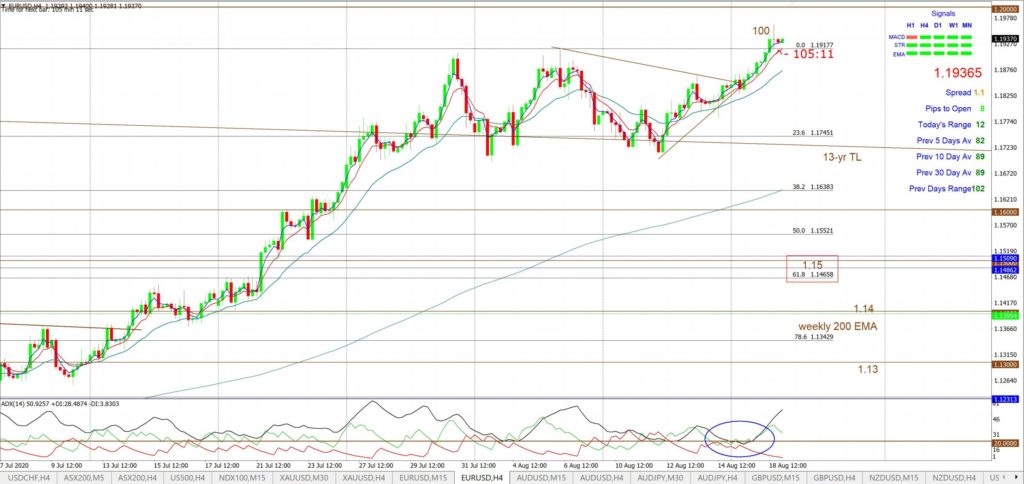 AUD/USD 4hr: the triangle b/o is up 80: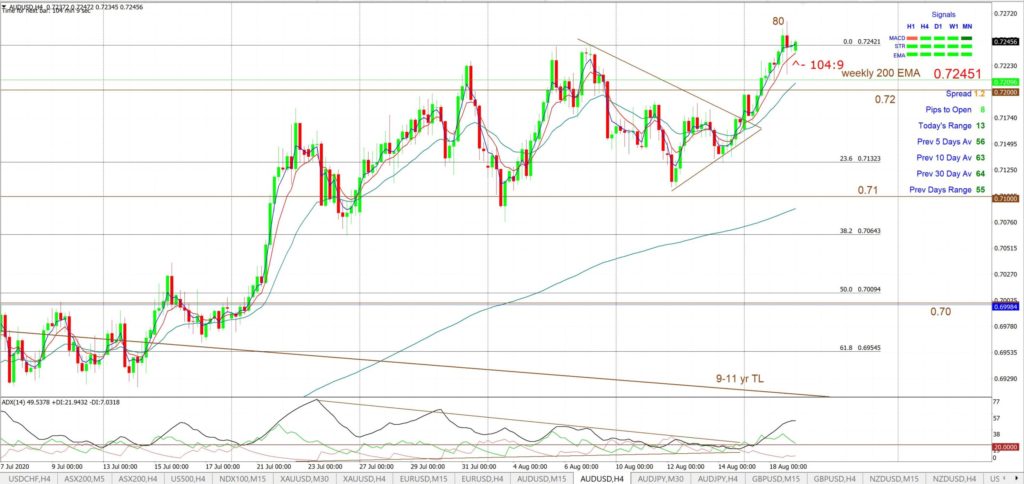 NZD/USD 4hr: the triangle b/o is up 50: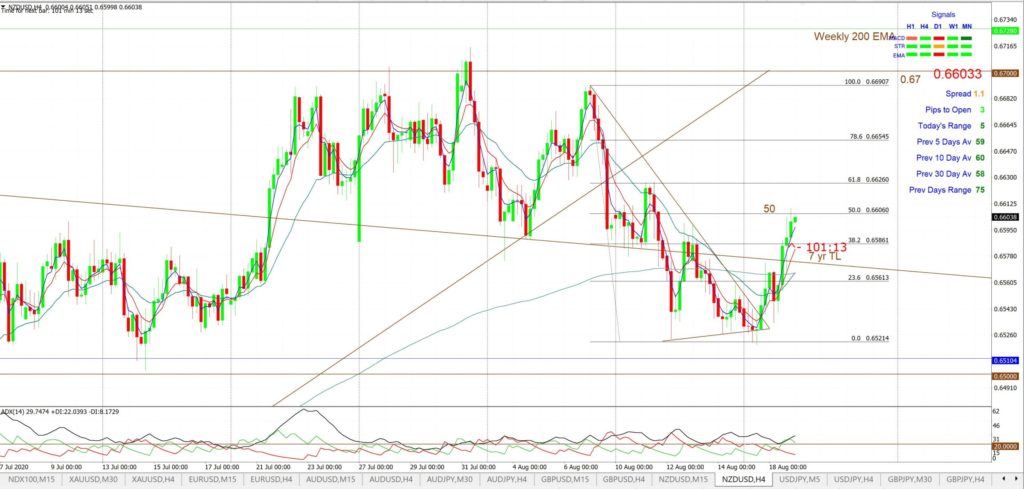 USD/JPY 4hr: the triangle b/o is up 100 BUT watch the monthly 200 EMA and 105 for any new make or break: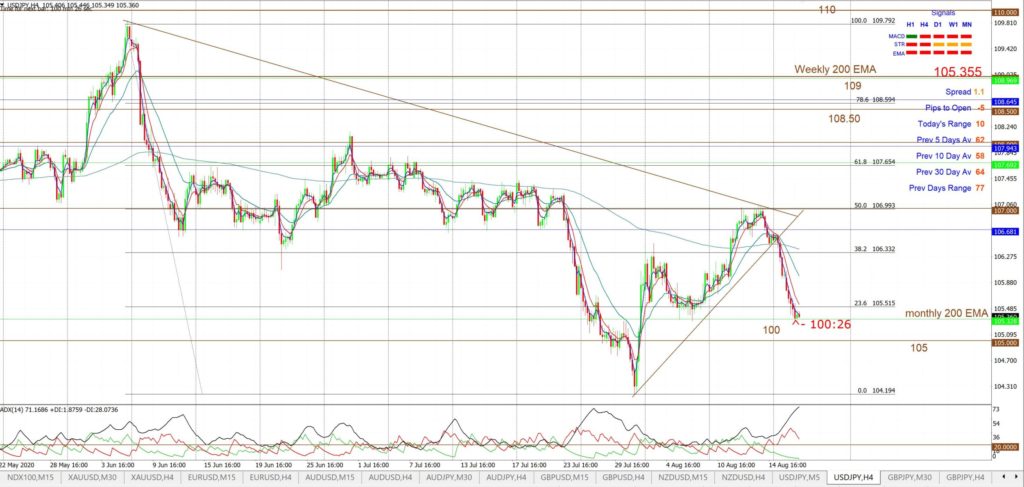 Other markets:
S&P500 4hr: watch 3,400 for any new make or break: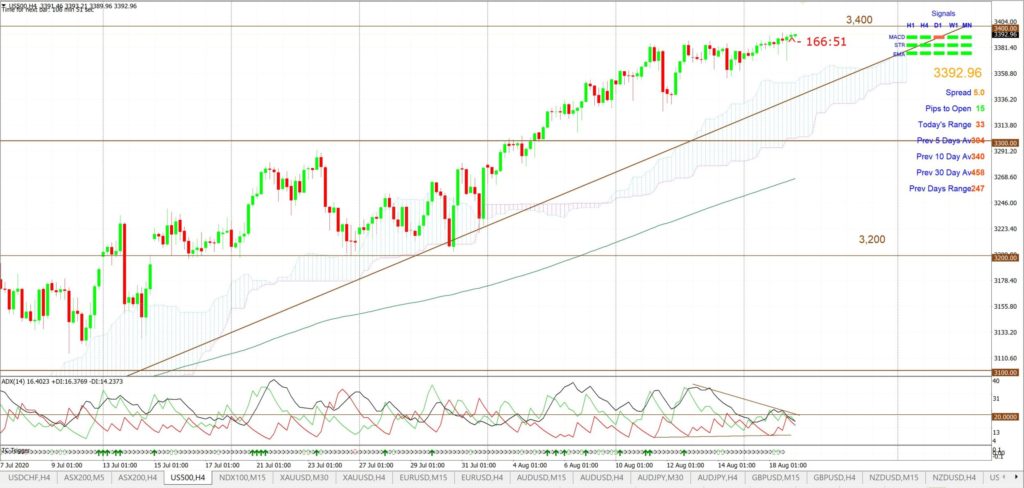 ASX200 4hr: watch the revised triangle trend lines for any new breakout: